Documentary Filming is a true art of perfection, A type of shooting that has the ability to transport viewers to a whole different world or reality. But did you know what makes the documentary a standout is its choice of location? In India, there is a literally expansive land of stunning diversity that can be considered the finest documentary shooting location.
From the enticing magic of North India to the thrilling heart of India or to the coastal wonders, the country offers quite a wide and diverse blank canvas for slaying documentary filmmaking. Considering the wide range of locations, we have explored some of the finest and curated the list of best places to shoot documentaries and preserve priceless memories; Each place stands as a symbol of its unique charm and storytelling creativity.
Documentary and their fascination 
Documentaries are a unique allure that goes above and beyond the boundaries of traditional filmmaking. This type of filming is an art, a fascinating mingling of unfiltered realities, never-shared stories and a vivid web of human experience.
However, above all these features, what truly makes it special is how unscripted and raw. These films can literally take us to any corner of the world, introduce countless cultures and traditions, and challenge our perspectives with their potential to unveil the naked truth. Although, this fascinating type of filmmaking relies upon one primary factor of its own-The location.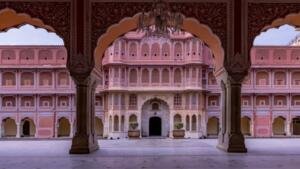 The Magical North
The Northern and most mesmerizing region of India resides in people's hearts for its breathtaking landscapes and vibrant cultures, as in the best documentary film shooting location.  
Himachal Pradesh 
Forget the name; call it the divine white heaven on earth. Himachal Pradesh is popular for its snow-capped mountains and exquisite valleys, peacefully flowing lakes and chilling, refreshing vibes. It is a stunning stay for connecting with your inner wanderlust and shooting some nature documentaries with unique perspectives. A true treat for mountain loves. 
Ladakh 
Known for its unique and enticing terrain and jaw-dropping surroundings, Ladakh holds its own endless charm. For a person who is into shooting adventurous documentaries, this place suits best, offering rare high-altitude deserts and dramatic scenery visions. The place also holds a captivating cultural narrative tracing back to the Buddhist. 
The Mesmerizing South
The southern state as in the true epitome of greenery, A place of India known for their tropical beauty and diverse landscape; who wouldn't want to make stunning documentary films at such attractive locations.
Kerala 
Kerala is a magnificent choice to connect with nature or film documentaries of mother nature's flawless beauty with transparency. The city comprises unbelievably lush backwaters, crystal clear beaches and dense forest. Not just that, the eternal Intertwine waterways and vibrant local life are a whole new perspective for documentary films. 
Tamil Nadu 
Not limited to the diverse forest, Tamil Nadu in the southern India region also allows excellent opportunities to shoot wildlife and nature documentaries. While the city is boosted with several historical sites and ancient temples, the exciting and expanded landscape view provides a glimpse of India's rich biodiversity. 
The Heartlands
The centre or central India can be referred to as the heartland because of its rich cultural roots, traditions and diversity, making it a compelling choice for all documentary filmmakers. 
Varanasi 
The spiritual heart of India, one of the oldest cities in the world, is popular for being situated on the banks of the sacred Ganga river. The place gives a symphony of spiritual and social life, and that makes it perfect for shooting spiritual documentary films. The temples, The Ghats, The rituals, and the crowded markets reflect the deep insight into the cultural essence of India. 
Agra 
Another popular city renowned for its architectural Marvel, The Taj Mahal, one of the seven wonders of the world, is quite the best place to shoot documentaries. Built as a tribute to True Love; it offers an awe-inspiring ivory-white masterpiece backdrop to document film. 
Beyond the Taj Mahal, it also a fascinating place to explore and experience the flavours of India's heritage of treasures and countless memories at Agra Photo Tour with the Taj Mahal'sethereal beauty. 
Madhya Pradesh 
The cultural and historical documentaries need to be shot at places that exude mysticism, authenticity and rawness; Madhya Pradesh happens to be one ideal choice. Known for its cultural diversity, from the ancient caves of Bhimbetka to the breathtaking temples of Khajuraho, this state truly has the heart of India's traditions.
The Eastern and Western charm
Eastern India, for starters, has a unique blend of charm and thrill, Recognized for its artistic heritage, religious values and natural wonders. While Western India holds rich literary practices, history, and colonial structure, ideally claiming the finest place for exploration 
Sundarbans West Bengal 
Sundarbans is an expansive mangrove forest situated in the region of West Bengal. The place is a standout because of its unique ecosystem and Bengal tiger, and that makes it interesting enough to shoot wildlife documentaries or biodiversity documents films, a piece of art that is both intriguing and informative. 
Rajasthan 
Rajasthan is a true treasure of traditions and historical values; The place is the beating heart of amusing Rajasthani Culture. For the people who wander around in search of perfect cultural documentaries, the Intrigue of Jaipur Monuments or the colourful vibes of Udaipur and Jodhpur and their cryptically alluring palaces, forts and endless markets make the finest choice of documentary 
Coastal wonders
Documentaries are incomplete without salty feet, playful breeze and rejuvenating spirit; enter the Coastal Wonder; India's extensive coastline is surrounded by exquisite beaches and stunning marine life, ideally establishing as an intriguing location for documentary filming. 
Goa 
An iconic Name, Goa is known for its stunning beaches, free-spirited living and vibrant nightlife, but the place is more than that. The place is crowded with cultural significance and flawless natural beauty. Filmmakers often find it interesting to explore and embrace the contrast of modernity and traditionality. 
Bonus Point– Amidst the nature and serenity, you can also stand out a little from your taste and go beyond; Shoot the heart-throbbing cultures and social dynamics of India's Bustling cities like Mumbai, Delhi, Bangalore. Make the finest compelling documentary by wandering around these cities, either by adventurous Delhi Street Tour, Fantastic Mumbai Dreams journey and so on.
Conclusion 
So, now you know India's vast landscape with rich cultural heritage is not only famous for its traditions but makes an extraordinary destination for documentary filmmaking. As an expert filmmaker, while you wander around these exquisite places to shoot documentaries In India, you get a chance to go through a transformative experience offering you the opportunity to capture the essence of India's mesmerizing locations, splendour and complexity. 
So, there is no meaning in waiting anymore; grab your professional documentary camera, pack your bags, and let's get on a thrilling cinematic journey!