India's very bustling city of Mumbai is a city of contrasts and is also known as the country's Bollywood center.
Visitors may find many attractions in this ultra-modern city, from delectable street food sellers to one of the best nightlife scenes which definitely count as the unique things to do in Mumbai.
To assist you in planning your trip to India, I'm going to give you a wealth of Mumbai activities in this blog post.
This incredibly fascinating, dynamic, thrilling, and ambitious city of dreams is India's best city to live in.
It is superior to all other Indian metropolises in terms of entertainment options and safety considerations. Mumbai, which is crammed with people, is a deliciously chaotic mess where life is constantly  present. 
List of Unique Things to do in Mumbai
1. A Tour of Dharavi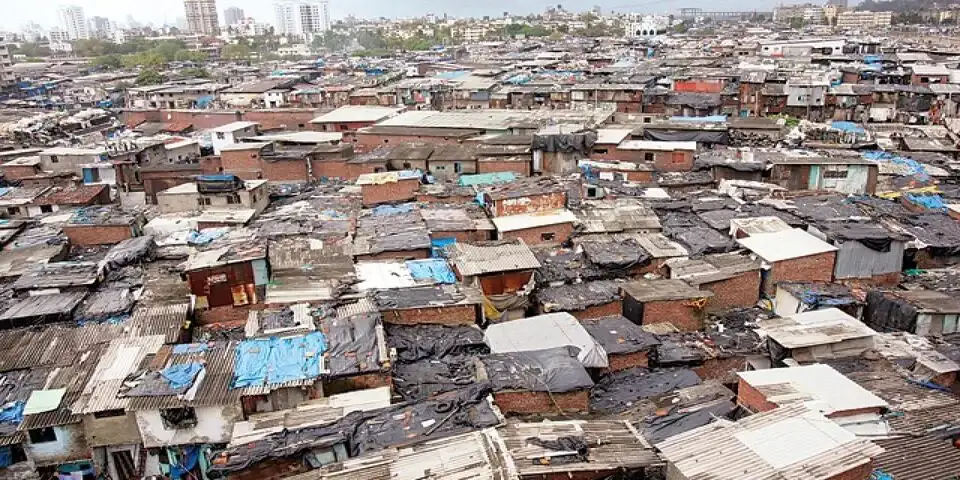 Dharavi, a neighborhood made up of a maze of alleyways, dilapidated homes, shanties, and tiny workshops, is home to between 600,000 and 1 million people and spans a five-square-kilometer region.
In 1884, the British constructed the Dharavi slum. When the area still had streams and marshes, fishermen were the first to put an end to it.
The marsh started to fill in as a result of both natural and man-made factors, drawing migrant laborers from all across India.
It takes a lot of labor to produce high-quality exportable items in a small facility, such as leather goods, and metalwork.
Many merchants provide genuine leather products of excellent quality for considerably less money.
2. Discover Bandra's Street Art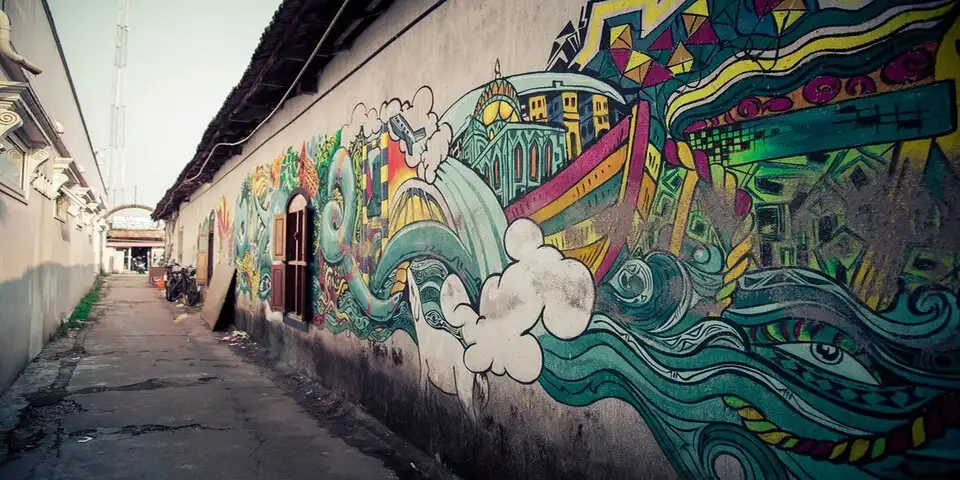 If you appreciate street art and murals, check out some amazing and colorful artwork on the Bandra walls.
There are several interesting areas to explore, including Waroda Road, Chapel Road, Saint Veronica Road leading to Mount Carmel Church in Bandra West, and the Ranwar village region.
Amitabh Bachchan and Rajesh Khanna, two well-known Bollywood actors, are depicted in additional huge murals at the Bandstand and Pereira Road intersection.
You may arrange a walking mural tour with Trocals.
Read: Things to Do in Srinagar
3. Be Cinematic in Mumbai Filmcity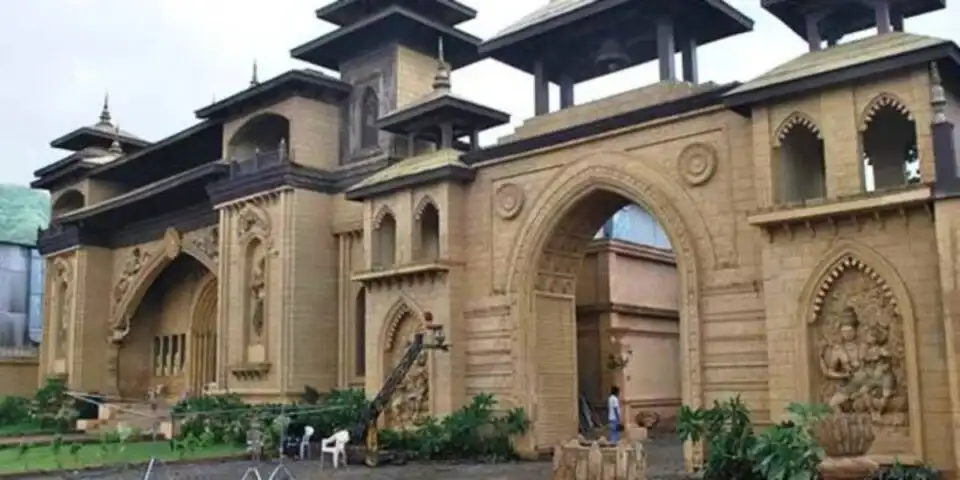 The massive 520-acre Mumbai Film City sometimes referred to as Bollywood's home is immense.
It is possible to build over 1000 movie sets here at once since the land is so big.
Being the iconic backdrop for so many Bollywood movies throughout the years, visiting this stunning location is among the top things to do in Mumbai for both kids and adults.
There are even more extensive Bollywood tours available where you may go here and see how magic is incorporated into all your favorite films.
4. Learn Cloth-Washing on Dhobi Ghat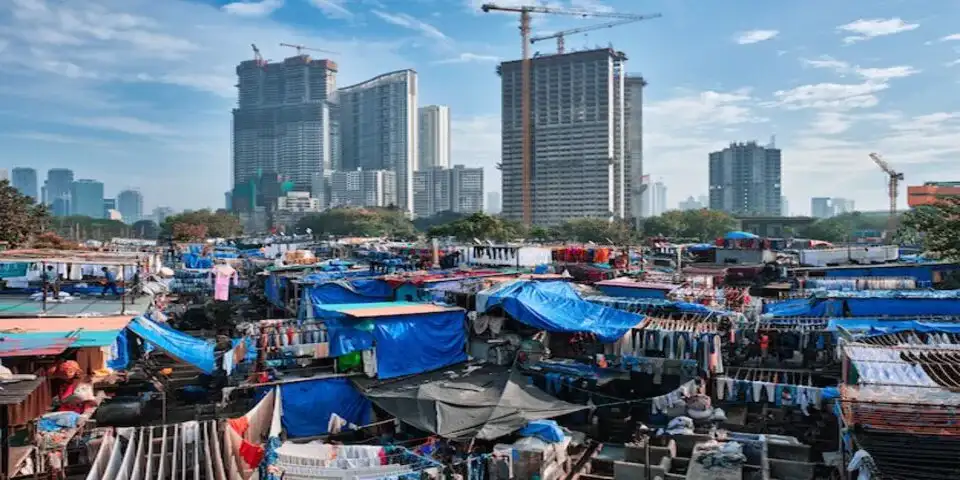 The Guinness Book of World Records recognized Dhobi Ghat in 2011 as having the "most people hand-washing textiles in one spot."
Every day, hotels, hospitals, and homes send more than a million clothes to the city's 140-year-old open-air wash, Dhobi Ghat.
The 'Dhobis' are most active in the morning hours of 6:00 to 8:00.
Take a local train to Mahalaxmi station to observe the tens of thousands of washers washing, ironing, and folding garments at Dhobi Ghat.
5. Get Linked to the Bandra-Worli Sea Link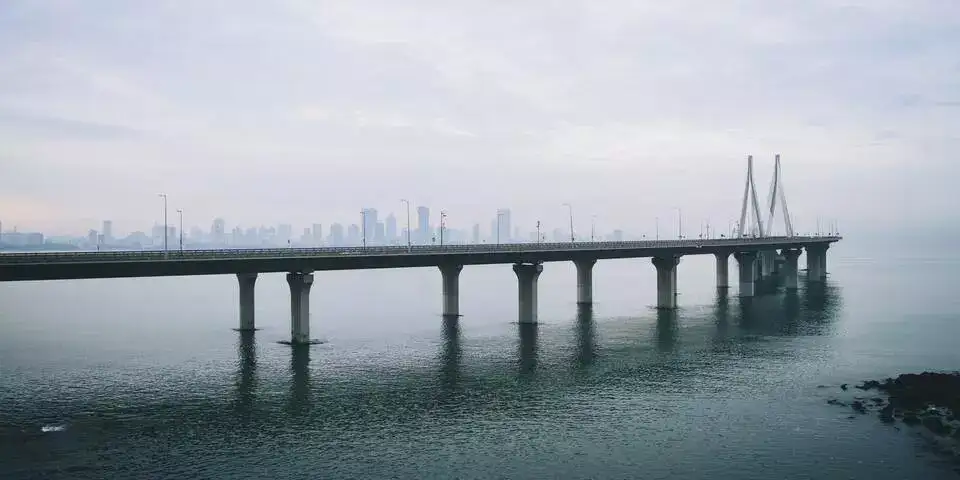 A stunning symbol in Mumbai's cityscape that lends it a touch of elegance and glamour is the beautiful Bandra Worli Sea Link, also known as the Rajiv Gandhi Sea Link.
In essence, this cable bridge links Mumbai's western suburbs with Bandra.
This massive sea link transports over 37,500 vehicles each day while effectively managing 8 lanes of traffic.
Driving on it is one of the nicest things for couples to do in Mumbai because it is simple to reach from both sides of the link.
You may reach this connection by using either the neighboring Bandra Railway Station or the closest bus stop in Bandra, both of which are 5 kilometers away.
6. Top-level Eats on Rooftop Restaurants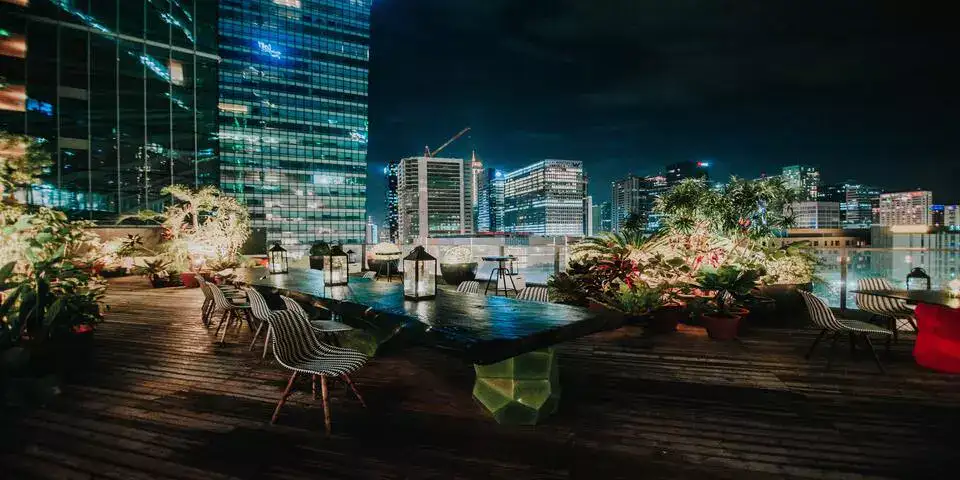 There are several rooftop bars and restaurants in Mumbai.
The most well-known ones feature ultra-luxurious rooftop settings and provide a spectacular, panoramic view of Mumbai city.
They include Asilo at The St. Regis Hotel in Lower Parel, Aer at The Four Seasons Hotel in Worli, Dome at The Intercontinental Hotel on Marine Drive, and The Marina Upper Deck in Colaba.
The view from Asilo, which is located on the 40th floor, is stunning and includes the Arabian Sea and the racecourse.
Aer is positioned on the 34th floor and has a great view of Mumbai. On the eighth story, The Dome, you may enjoy a stunning view of the Queen's Necklace.
Read:  Things to do in Ooty
7. Float at 0 Gravity in Float Tanks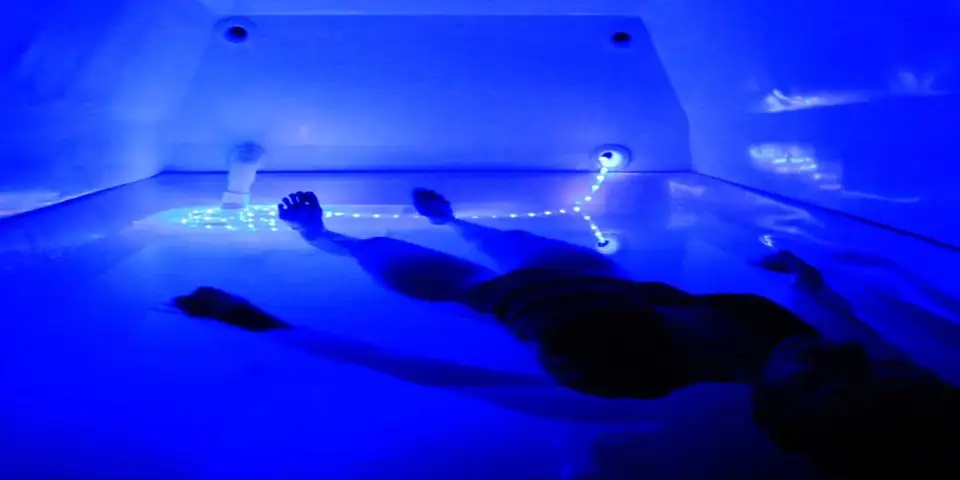 One of the city's most distinguishing experiences is finding tranquility in the chaotic metropolis of Mumbai.
To revitalize the drained body and mind, it offers float tank experiences at two different sites.
Thousand Petals and Liquid Sanctuary. A sensory deprivation tank, also known as a float tank, is a pod that holds 800 kg of Epsom salt and 2000 liters of skin-temperature water.
You'll float in zero gravity, which will ease your muscles and help you unwind.
Anxiety and stress are reduced. increases the effectiveness of sleep while lowering blood pressure.
8. Experience the Portuguese Era with Homestays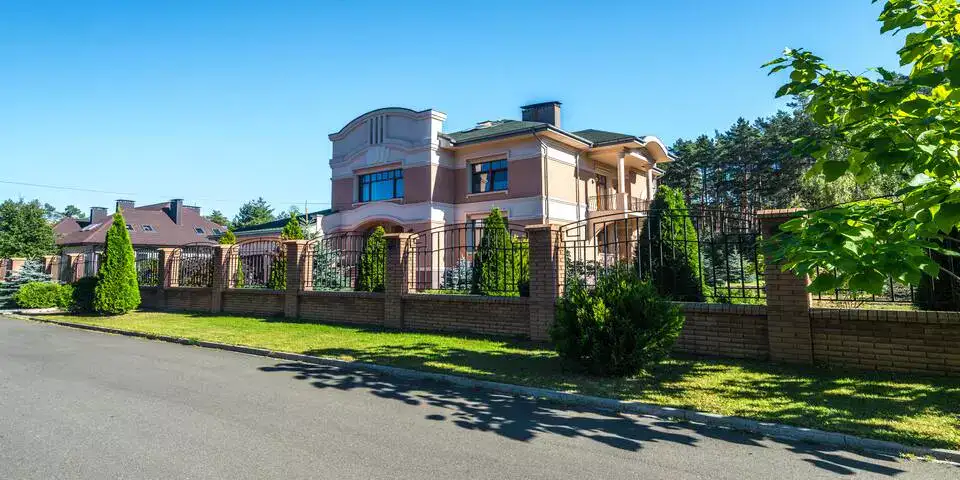 Visit a Portuguese-era East Indian residence in Khotachiwadi and stay there for a while.
One of the most well-known bed & breakfasts in this region is The Ferreiras. The age of this antique mansion exceeds 200 years.
Since the city was made up of seven islands, the original Christians resided in Mumbai's East Indian neighborhood.
To discover more about these neighborhoods and their historic homes and colonies, you may also take a tour of the East Indian villages or colonies close to Versova Beach, the region between St. Joseph's Church and Cooper's Hospital, St. Francis Road, Ville Parle, and Irla.
Along with Portuguese-style residences, you may see East Indians in Mumbai at Khotachiwadi in Girgaon and Matharpacady in Mazagaon.
9. Stroll at Marine Drive
Consider taking a stroll down Marine Drive along the Arabian Sea if you're unclear about what to do in Mumbai.
The mind is completely mesmerized by the crystal blue ocean with boats sailing in, the beautiful sunset, and the refreshing wind.
You and your special someone can go on a stroll together, eat food from the street, capture the most beautiful sunset on camera, or simply relax and talk for a while.
Read: Famous Art form of India
10. Visit a World-Class Imagica Theme Park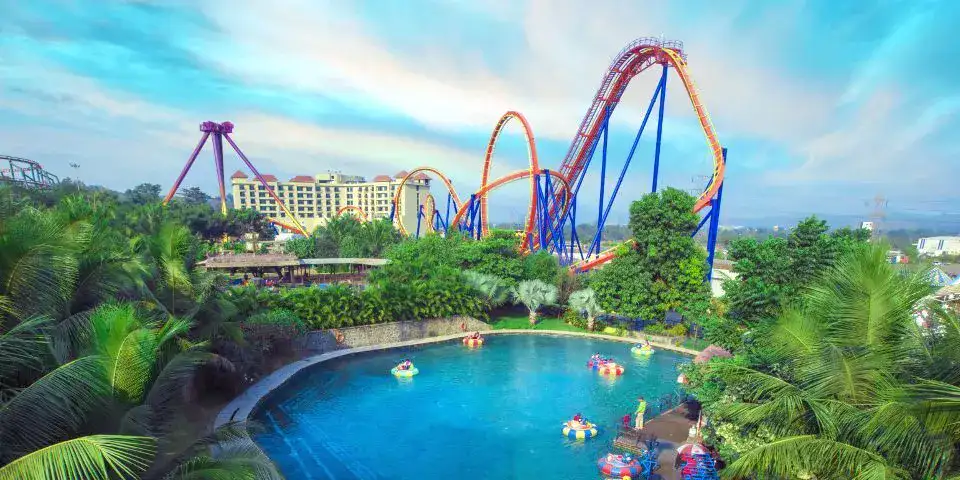 Since Imagica provides magic, entertainment, relaxation, dining, shopping, and lodging for families, kids, and couples all in one place, it is the perfect vacation spot for families.
Taking the kids to this world-class theme park, snow park, and water park is one of the best family activities in Mumbai and will instantly brighten both your and your children's days.
Looking for unique things to do in Mumbai? Read our article about the Oldest Active Libraries in Mumbai