Diversity is not just there in the land of Ooty, but also with the other names this beautiful hill station has.
Udhagamandalam, Ootacamund, and Udhagai are some other nomenclatures of Ooty.
Ooty shares the title of "Queen of Hill Stations" or "Queen of Hills" with the other two spectacular hill stations: Mussoorie and Darjeeling. So, it's all on you to choose which one is your hill queen.
In the Indian state of Tamil Nadu, Ooty is settled amidst the lush hills of Nilgiri in the western ghat.
Ask the Ooty-returned people what they had experienced and their answer would be 'everything.'
What not this resort town of Ooty has?
The vegetative forests of pine and eucalyptus, scenic waterfalls, religious and colonial architectures, steady lakes, green gardens, and adventurous activities to cool down your stress, if you have any.
So, are you ready to explore the different yet unique things to do in Ooty?
If you are, then let's delve into a quick list of 35 unique things to do in Ooty or in Udhagamandam.
Let's dive in.
List of Unique Things to Do in Ooty
1. Dolphin's Nose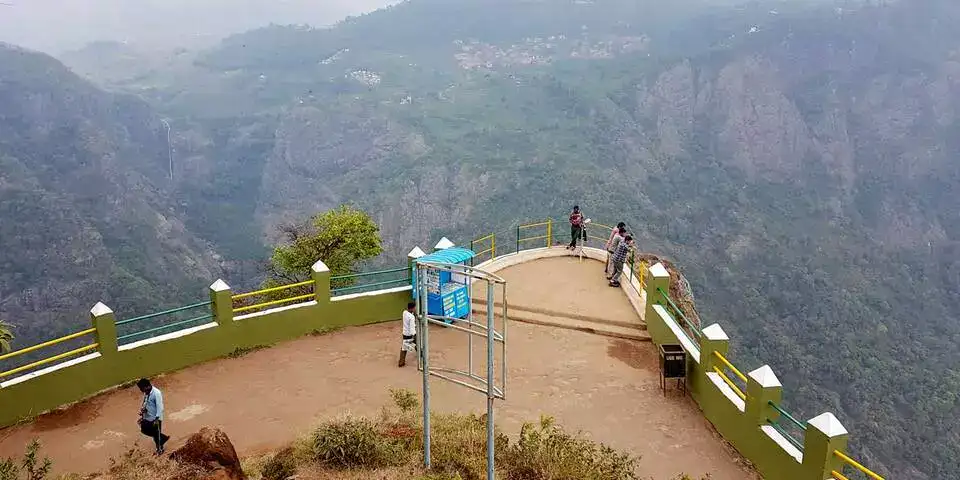 From the above picture, you can predict why this site has the name dolphin nose.
21 kilometers away from Ooty there is another hill station named Coonoor and that's where this picturesque site is located 1550 meters above sea level.
The Dolphin's nose offers you insta-worthy views of the Nilgiris' greenery, tea plantations and Catherine falls.
If you pay close attention to the above picture, you can easily spot the Catherine falls in the upper left-hand corner where the falls are looking like a thin white strip.
Are you planning to visit Ottey Book your trip with us to get the best experience.
2. Doddabetta Peak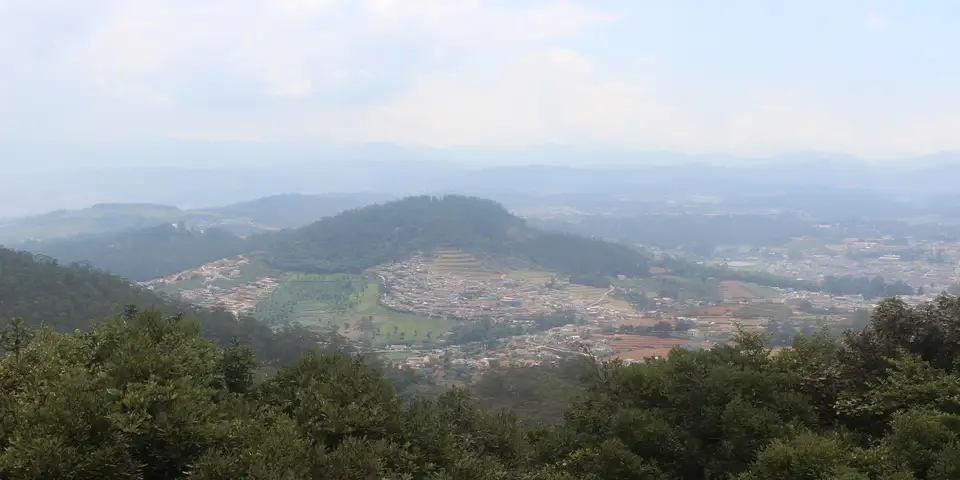 Visiting Doddabetta Peak is one of the unique things to do in Ooty for couples.
Doddabetta is situated at an altitude of 8,606 feet and is 10 kilometers away from Ooty along the Ooty-Kotagiri Road.
It is the highest peak of the Nilgiri Mountain Range which means the highest in South India.
3. Homemade Chocolates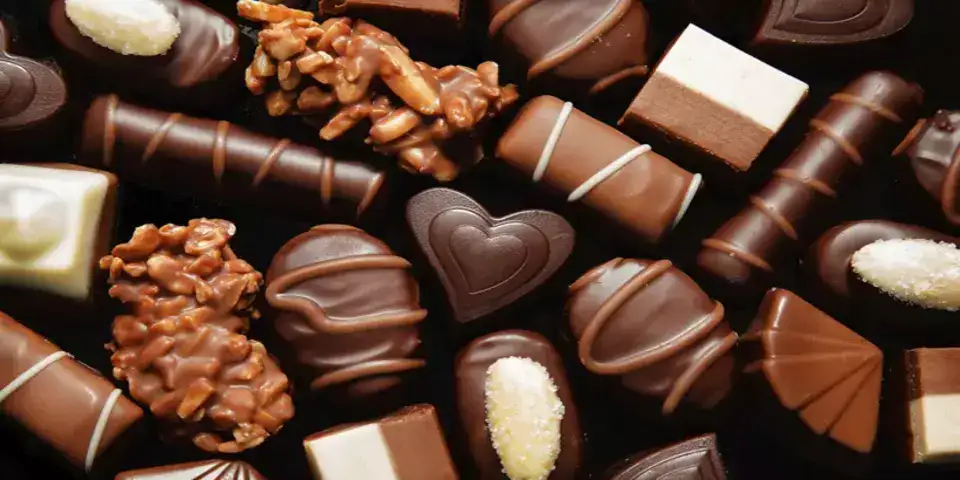 Who doesn't like chocolates?
And if you don't, you would surely love something made at home. So, homemade chocolates are the cure.
Before labeling them as non-branded, you better taste them. These chocolates are not mass-produced, which means they must have something unique about them.
Choose your favorite flavor among the available ones which are coconut, orange, butterscotch, cashew, pineapple, raisins, almond, fruit, and nut.
4. Masinagudi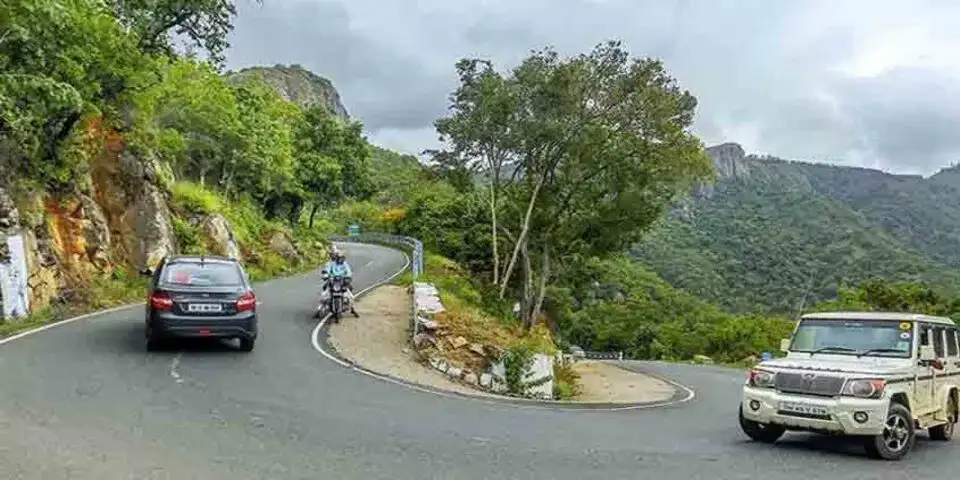 Just 20 km away from the heart of Ooty, lies Masinagudi, a wildlife sanctuary.
Masinagudi is the part of Mudumalai National Park, about which we will talk later in this article.
Talking about Masinagudi specifically, you would be thrilled to explore the dense forests and the blue waters of the river flows through it.
5. Shopping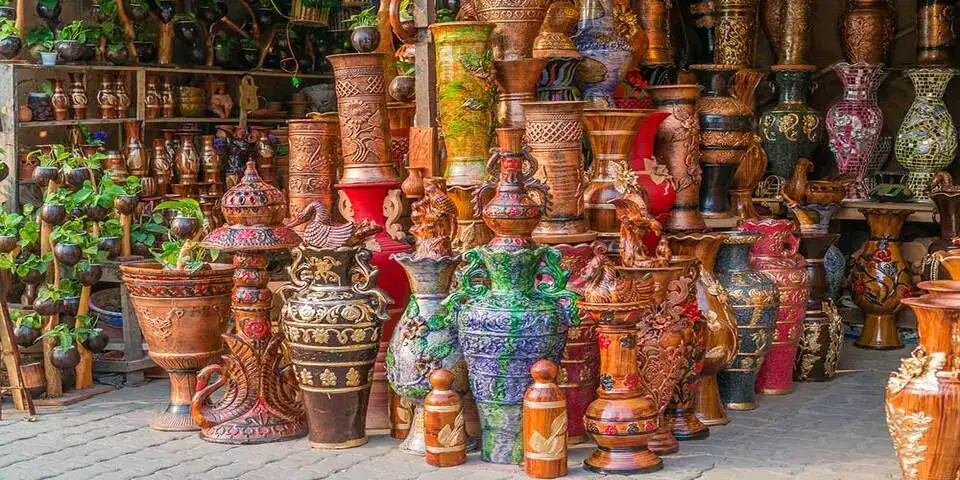 You just don't have souvenirs to buy here in Ooty, there's much more.
As you got to know that Ooty has gorgeous tea plantations, you can take back the taste of Ooty's tea to your home by shopping the diverse range of teas and teacups, and other cutlery.
Other than the homemade chocolates and tea-related stuff, you can shop for fresh spices, cheese products, aromatic oils, and tribal art.
6. 6th mile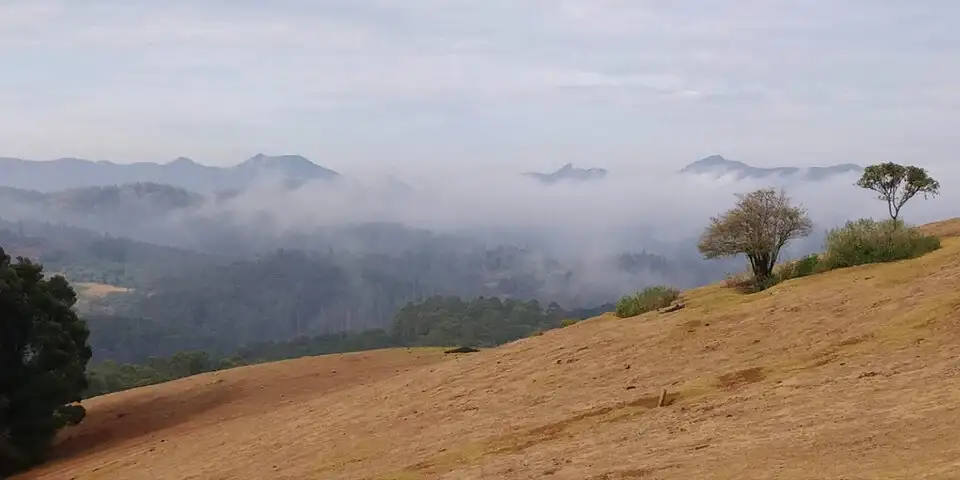 6th mile is six miles away from the center of Ooty and is nearby the Pykara falls.
This place is considered one of the best scenic places in Ooty and that's why visiting it would be among the unique things to do in Ooty.
It is the beauty of the surroundings of 6th mile hold, that makes people call it the 'shooting spot.'
7. Pubs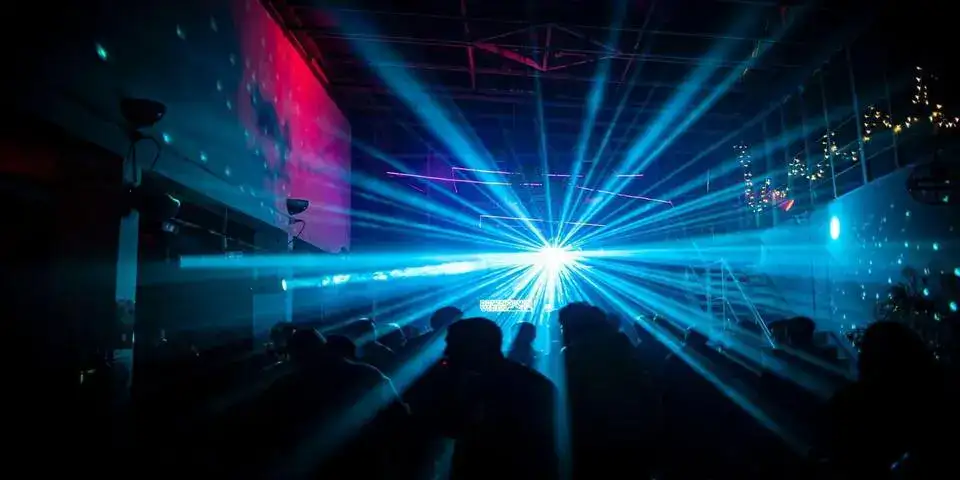 Many people ask, what are the best things to do in Ooty at night?
Our answer to this question would be visiting the pubs in Ooty as these bars are renowned as one of the best across the country.
If you want specific names, we would suggest you visit Club Mahindra, The Valley Bar, Canterbury Bar, and Selbournes Bar.
The last one, yes! The Selbournes Bar is one of the most visited bars and is worth a try if you are looking for a unique thing to do in Ooty at night.
8. Pine Forest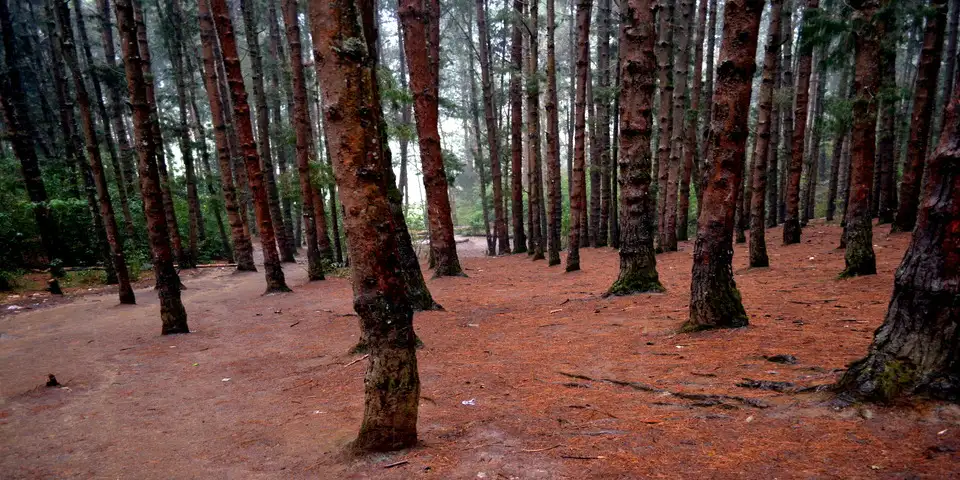 You do not need instructions on what to do and what not to do once you are in the lap of nature.
In the same way, when you take a stroll around the forest full of pine trees you know you are experiencing something unique.
But to experience that uniqueness, you need to go to Pine tree forest which lies between Ooty and Thalakunda.
9. Higginbothams Book Store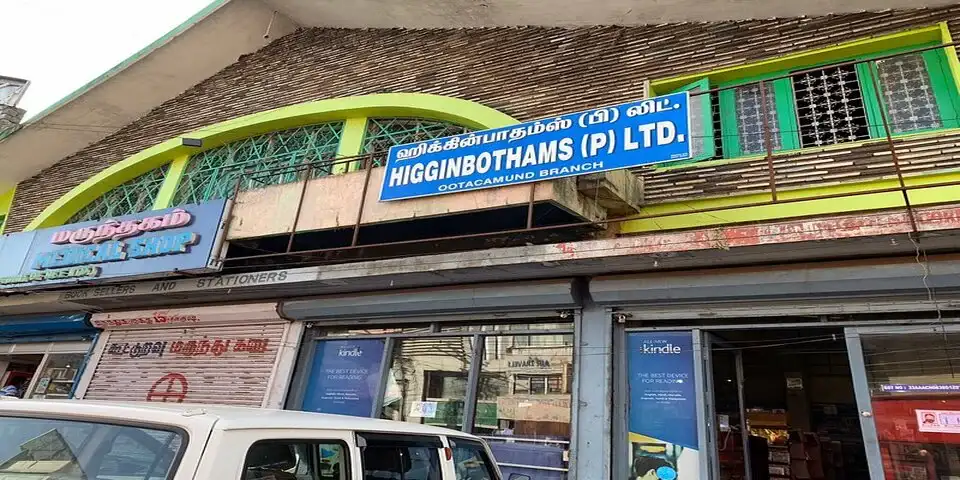 Higginbothams Book Store is the oldest one in the town of Ooty.
Visiting it is surely the best thing to do in Ooty for book lovers.
The collection of books is such that you would forget the blue light of your smartphone.
Architectures in Ooty
10. Fernhill Palace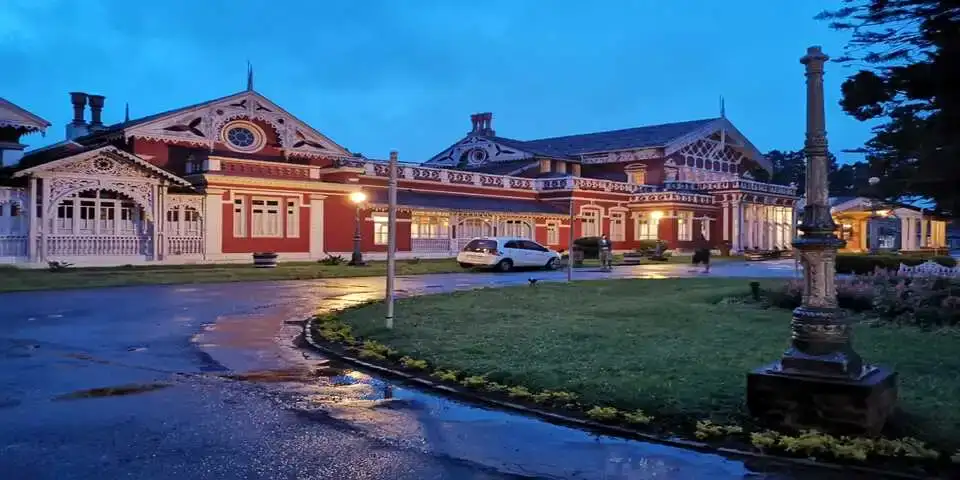 Fernhill Palace was built 178 years ago in 1844.
It was used as a summer residence by the Maharaja of Mysore.
This spacious palace is spread over more than 50 hectares containing forests full of eucalyptus and plantations of tea and cardamom.
11. Toda Huts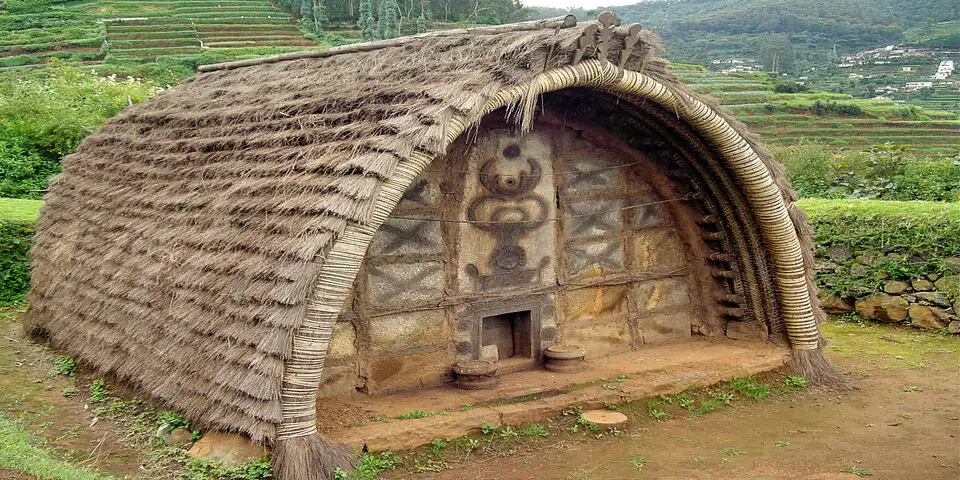 The huts built by the local tribe of Ooty, Todas are commonly referred to as Toda Huts. They are mainly made of Bamboo.
This community lives in a village called Toda village which is at a distance of 15 km from Ooty.
You can see the structure of a Toda hut in the above image; it does not have any windows, but a small entrance gate.
Agriculture and dairy farming are the main things that Todas do for a livelihood.
12. St. Stephen's Church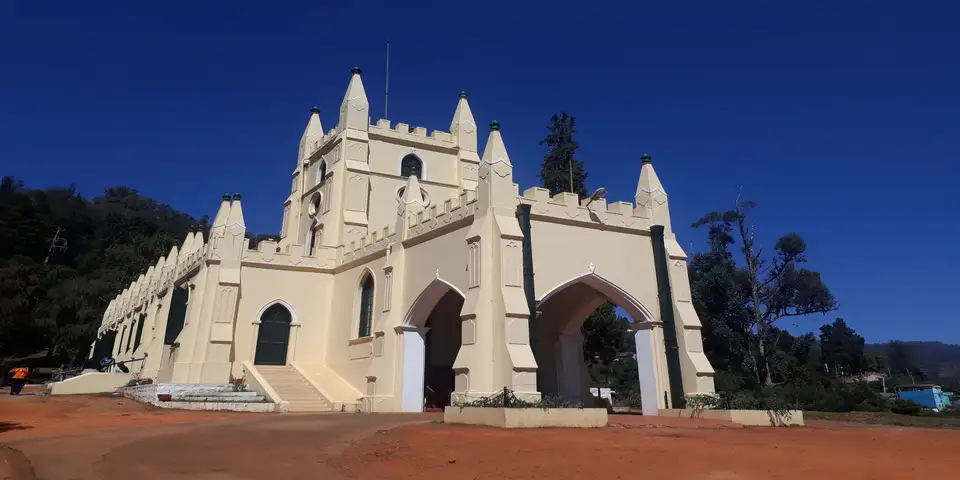 One of the unique things to do in Ooty in December around Christmas is visiting St. Stephen's Church.
Built around 200 years ago in 1829, St. Stephen's Church still has the same charm as it had after its construction during the British Raj.
Because of its age, it is the oldest church in the Nilgiris.
Like the magnificent architecture was not enough, the church also has a painting of 'the last supper.'
Temples in Ooty
13. Mariamman Temple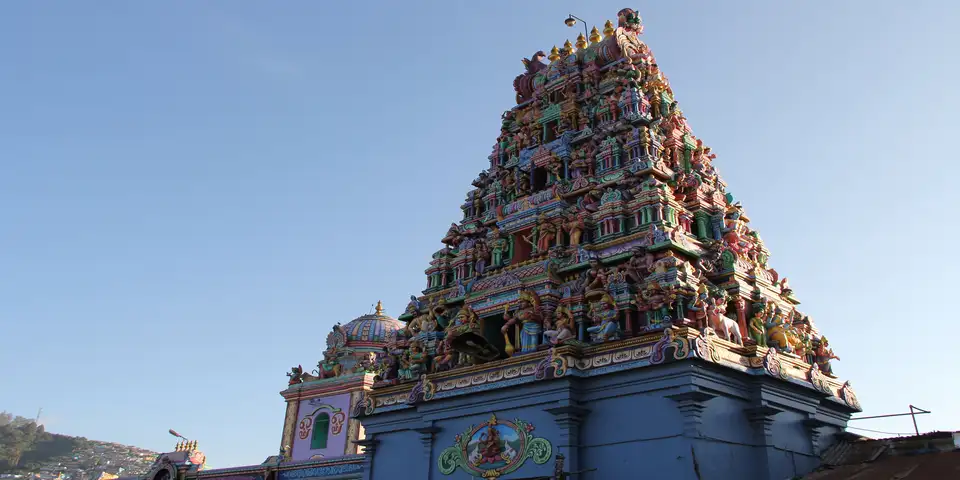 Mariamman is the local deity of the region and is the Hindu goddess of the rain.
Temple is open all seven days a week, but you would find more people coming on Tuesdays as there is a legend behind the worshipping at Mariamman Temple on Tuesdays.
The best time to visit here is in the month of April as the devotees celebrate the Ooty Mariamman Temple Festival at that time.
14. Elk Hill Murugan Temple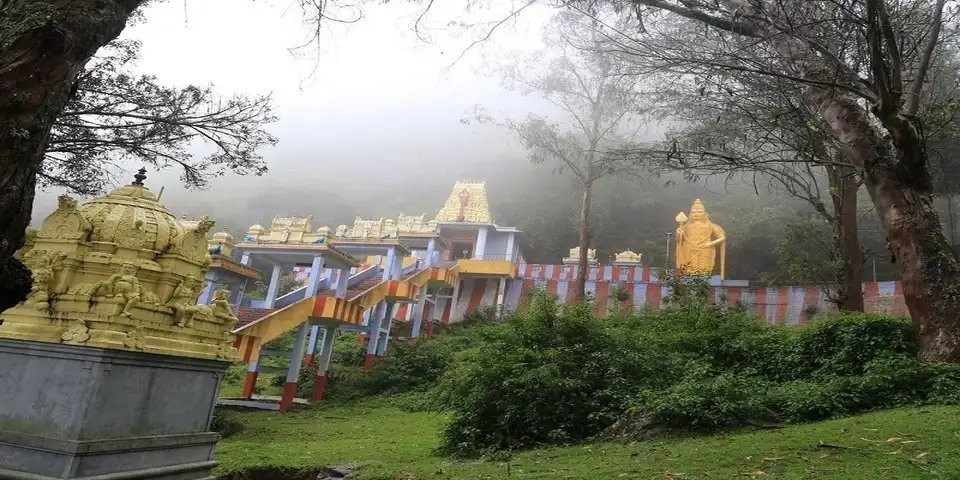 On top of Elk Hill, there is a beautiful spot for the Elk Hill Murugan Temple.
The temple is devoted to Lord Murugan and is a respected location in Ooty.
It's breathtaking to see the 40-foot-tall monument to the warrior God.
Additional idols of Lord Shiva, Lord Ganesha, Goddess Shakti, Nava Kanikas, and Navagraha sanithanams can be seen inside the temple.
Museums in Ooty
15. Tea Museum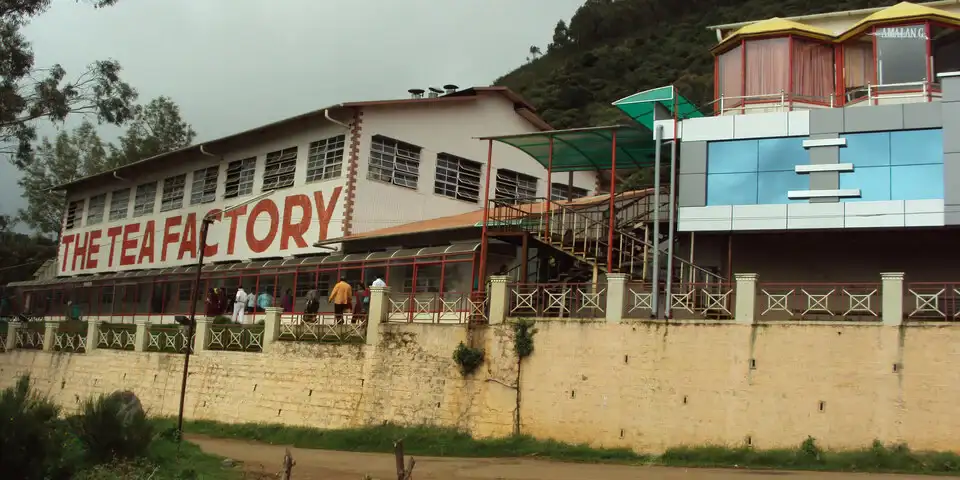 The tea museum has extensive information on the beginnings and history of tea in the Nilgiris.
This museum has a souvenir shop where you may buy a variety of tea leaves, teacups, plates, etc.
It is surrounded by lush green tea plantations. This is one of the best things to do in Ooty in August since the tea estates seem colorful and green.
16. Wax World Museum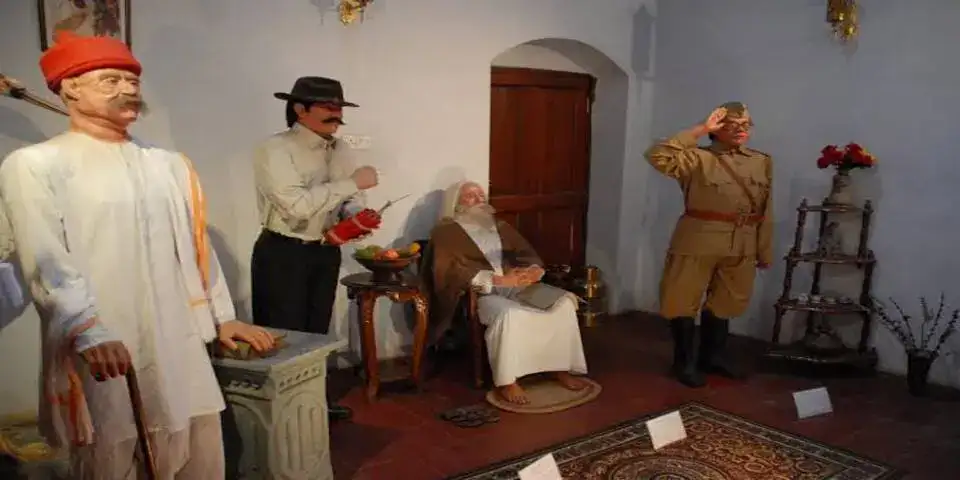 Just 2 kms away from Ooty, there is the Wax World Museum visiting which is one of the unique things to do in Ooty.
You will get to know why it is a unique place to visit.
It stores Indian history in the form of wax models. Here you will find the beautiful wax statues of our freedom fighters, among them few names are Mahatma Gandhi, Bhagat Singh, Gopal Krishna Gokhale, and Subhash Chandra Bose.
Apart from Indian freedom fighters, you will find statues of A.P.J. Abdul Kalam Azad, Rabindranath Tagore, and many other divine Indian souls.
17. Government Museum (Stone House)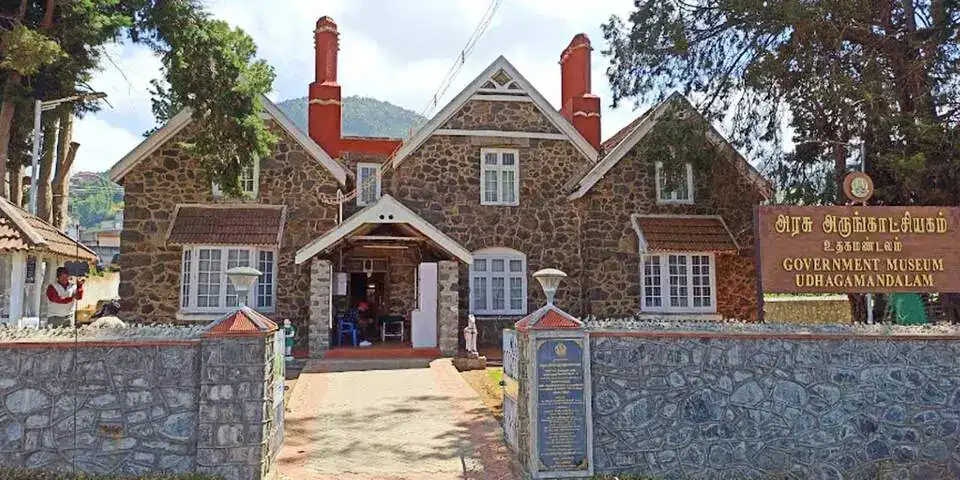 Around 1989, this museum was constructed to preserve and advance Ooty culture.
This museum has maintained old works of art, crafts, and sculpture that are fascinating to see.
Additionally, this museum is renowned for conserving significant items that were connected to the Todas tribe, about whom we have already discussed above.
18. Honey and Bee Museum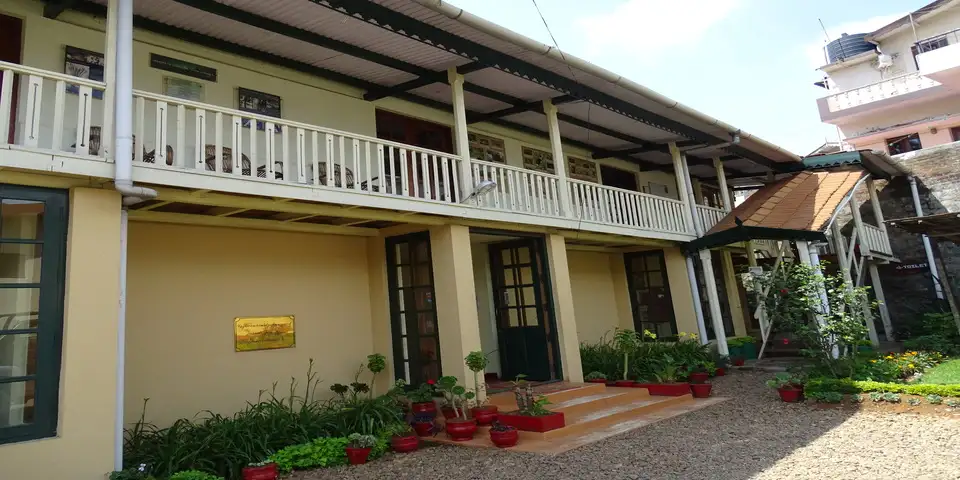 The NGO Keystone Foundation's innovative project in Ooty is the Honey & Bee Museum.
It presents information on native bumble bee populations and the indigenous tribe people that traditionally gather them.
The museum is only a small passageway full of informational signs about honeybees and the honey-gathering procedure.
The Honey and Bee Museum is the first institution of its type, focusing on traditional education and activities.
Festivals in Ooty
19. Summer Festival (Flower Festival/ Flower Show)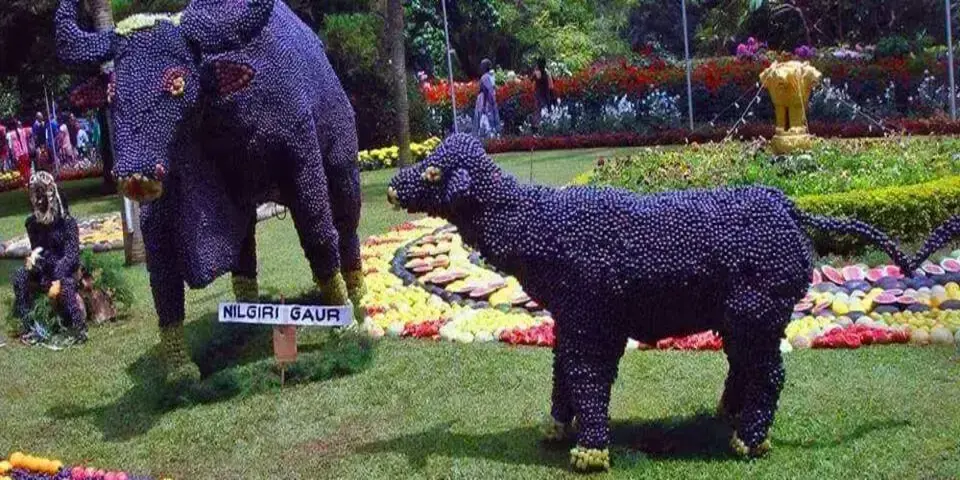 The best thing to do in Ooty in May, if you're questioning what to do there, is to participate in the Summer Festival, which is conducted by the Tourist Department.
With the aim of encouraging tourism in Ooty, the annual summer festival, which takes place in May, offers a range of arts and cultures including boat races and flower exhibitions.
20. Tea and Tourism Festival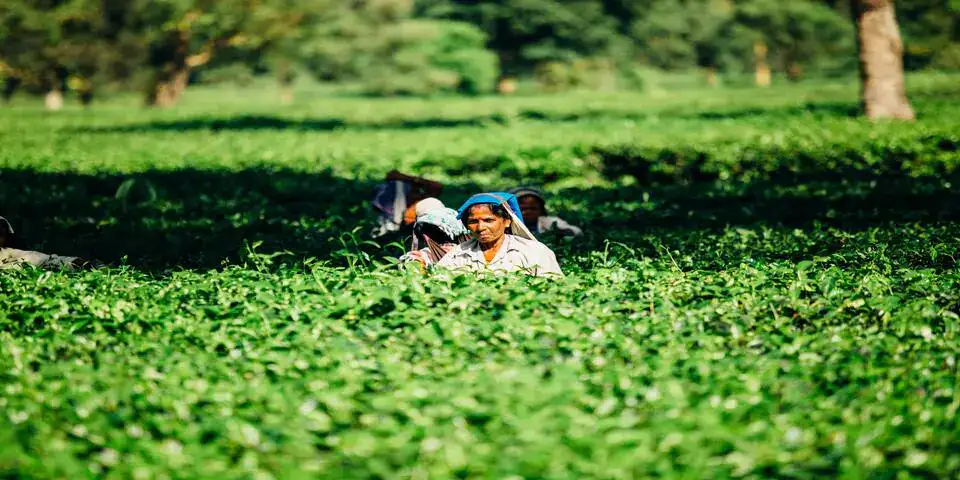 An annual Tea & Tourism festival is held each January where Ooty's indigenous tea types are showcased.
This event is organized by the Tamil Nadu Tourism Department and the Ministry of Tourism.
One may sample several flavors here, and samples are also packaged for purchase.
A trip to Ooty during the Tea and Tourism Festival is definitely a unique thing to do in Ooty in January.
Lakes in Ooty
21. Pykara Lake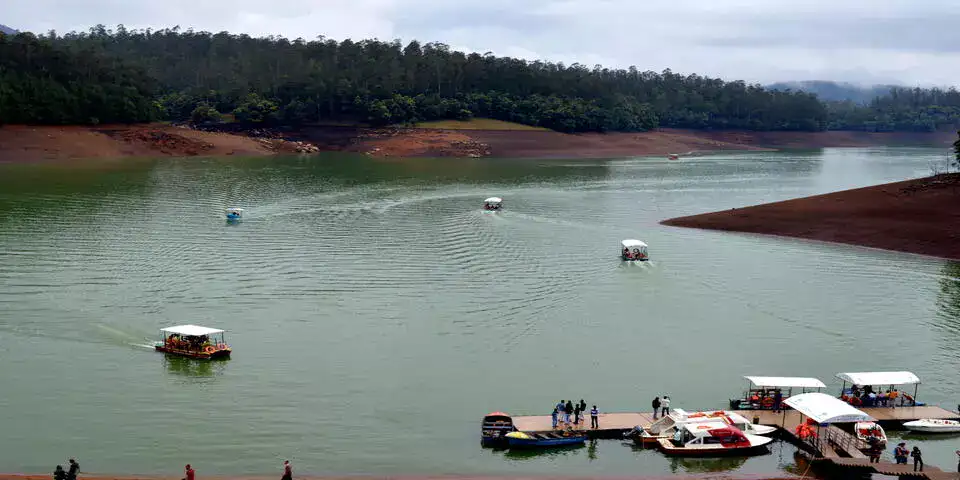 19 kms away from Ooty there is a Pykara river, Pykara lake, Pykara waterfall, and Pykara village. So much of Pykara, right?
Let's break it down. So, all the above names are because of Pykara river which originates at Mukurthi Peak.
The river transformed into a lake because of the dam construction on it, so that's how Pykara Lake formed, and the panoramic Pykara waterfall forms when the river fall from a height.
There is a village by the same name nearby the Pykara river.
Among some of the unique things to do in Ooty in June are the speedboat rides offered at Pykara lake, taking a walk through the pine forests, and enjoying a picnic with your family.
Planning to explore the rich beauty of India, Book your trip with us and explore India's best destination with us.
22. Ooty Lake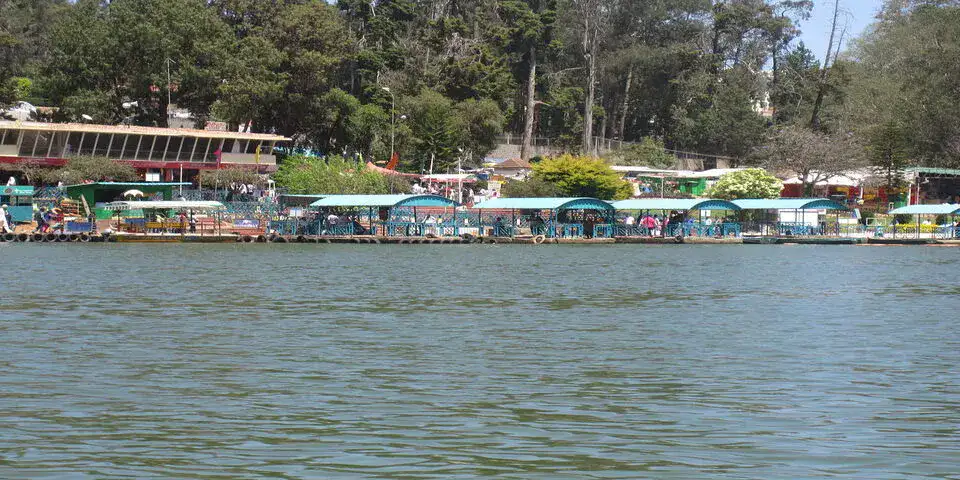 Located a kilometer away from Ooty town, Ooty Lake is the best place for enjoying boat rides.
Because of the boat riding activities, Ooty lake is also known as Ooty Boat House.
Talking about its history, Ooty lake was constructed in 1824 by John Sullivan and initiated by the Tamil Nadu Tourism Development Corporation.
23. Kamraj Sagar Lake/ Dam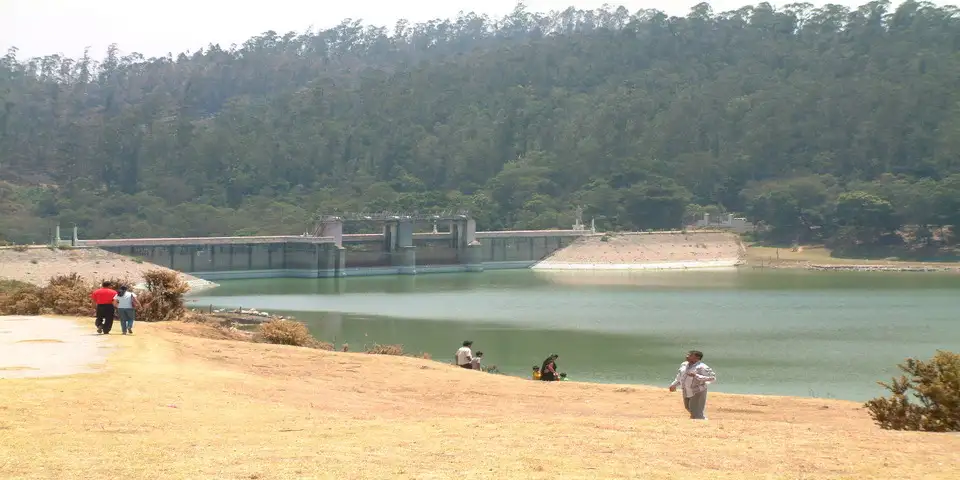 A well-liked vacation spot, Kamraj Sagar Lake is a wonderful location for picnics.
One of the nicest things to do in Ooty is to spend time at the scenic beaches of this lake.
It's the perfect setting for family vacations. Bring along a picnic to get the best of your trip.
24. Avalanche Lake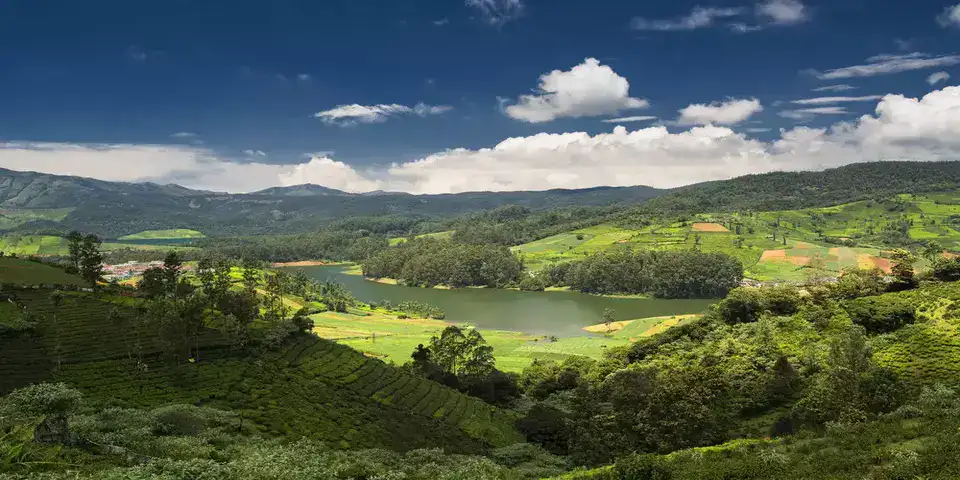 One of Ooty's most well-known lakes, Avalanche Lake, was not created by an avalanche but instead by a large landslide in 1823.
Any mural or painting created by a mortal would be dwarfed by the undulating landscape surrounded by a variety of in-bloom flowers, including magnolias, orchids, and rhododendrons.
The greatest time to visit the area is also right after the monsoons when the flowers are in blossom and make for a stunning sight.
25. Emerald Lake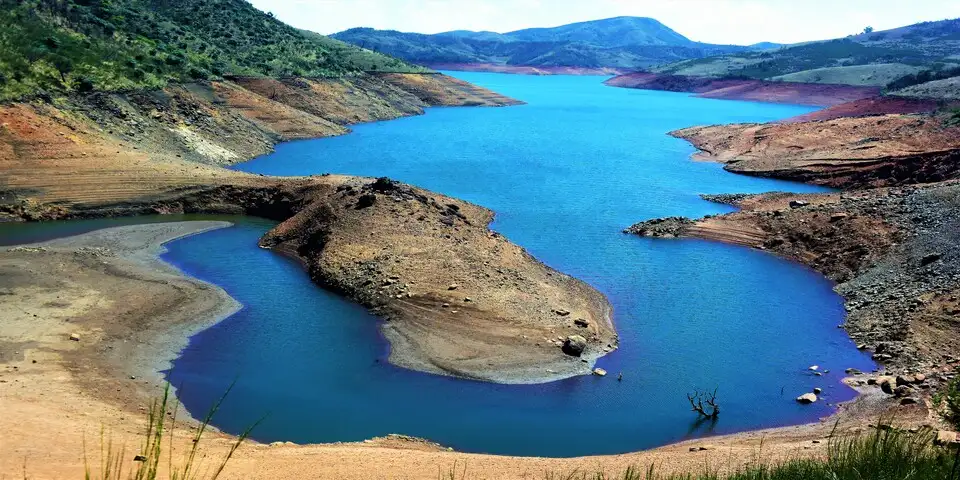 The stunning Emerald Lake, situated amid the Nilgiris' blue hills, is renowned for its ability to calm the spirit like nothing else.
This lake is undoubtedly the ideal location for all nature enthusiasts while in Ooty.
Additionally, you may bring a little picnic and enjoy the tranquil atmosphere of this picturesque location with your family members.
This location is a favorite among all residents and is also renowned as a fantastic weekend escape.
26. Upper Bhawani Lake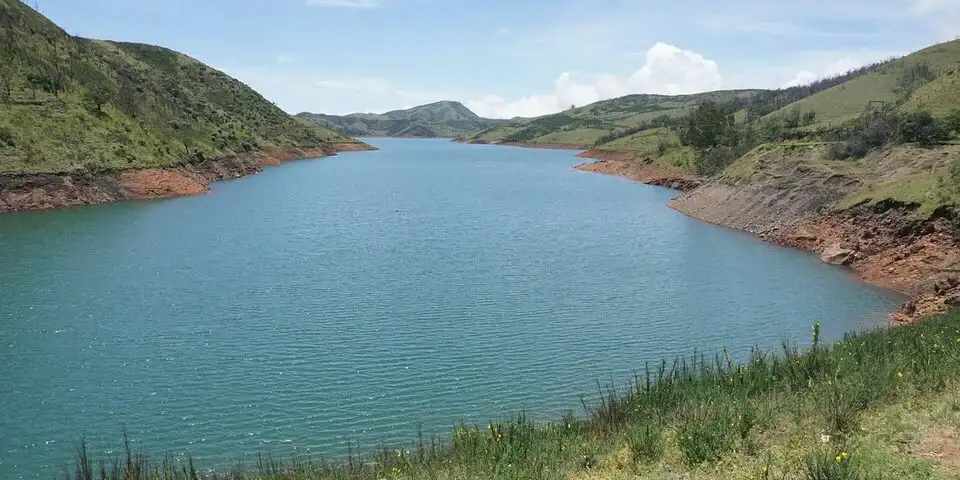 The Upper Bhavani Lake is a captivating and "must-see" tourist destination.
It is not as well-known to the outside world as other Ooty lakes.
It is situated 50 km away for Ooty and above Ooty's Avalanche neighborhood in the steep Nilgiri district.
To enter this location, you must first obtain permission from the Forest Department.
To go to the checkpoint in Avalanche Forest, travelers must hire private transportation.
Visitor transportation to the Upper Bhavani Lake will then be provided by environmental vehicles with guides.
Waterfalls in Ooty
27. Pykara Falls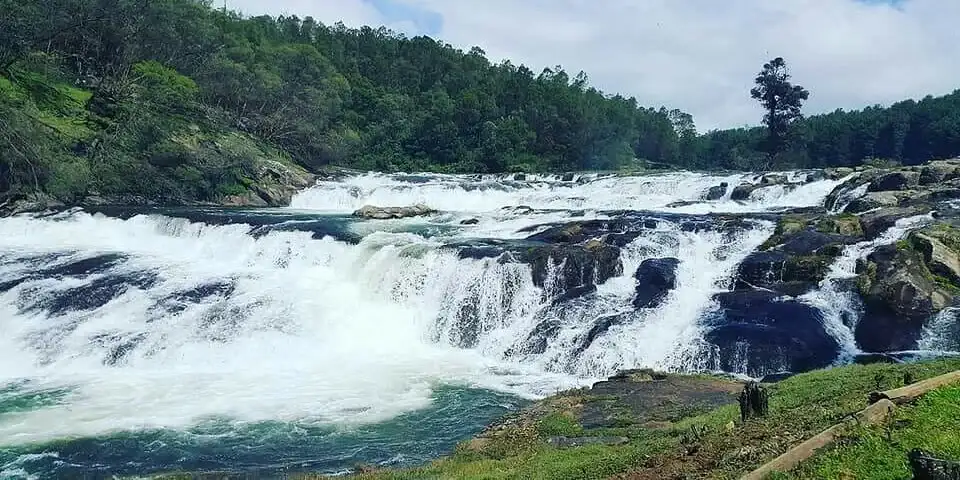 The Pykara River creates two magnificent waterfalls as it cascades down the mountains, the second of which is significantly taller than the first at sixty-one meters as compared to fifty-five.
The rainy season is the best time to avoid falls because it is when they are most unpredictable.
28. Kalhatti Falls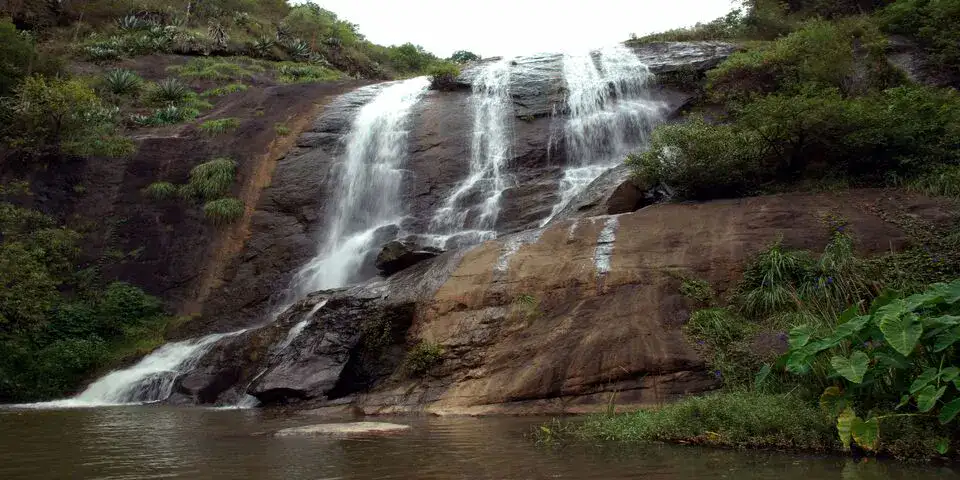 At a height of around 2,000 meters above sea level, the Kalhatti Waterfall descends from a height of 40 meters.
The waterfall has a number of tributaries and other watercourses and is situated on the Kalhatti Mountains' slopes.
The area is popular for picnicking, nature excursions, and bird watching.
The best times to travel are from September through November as you can spot the rare wildlife during this period.
Gardens & Parks in Ooty
29. Botanical Garden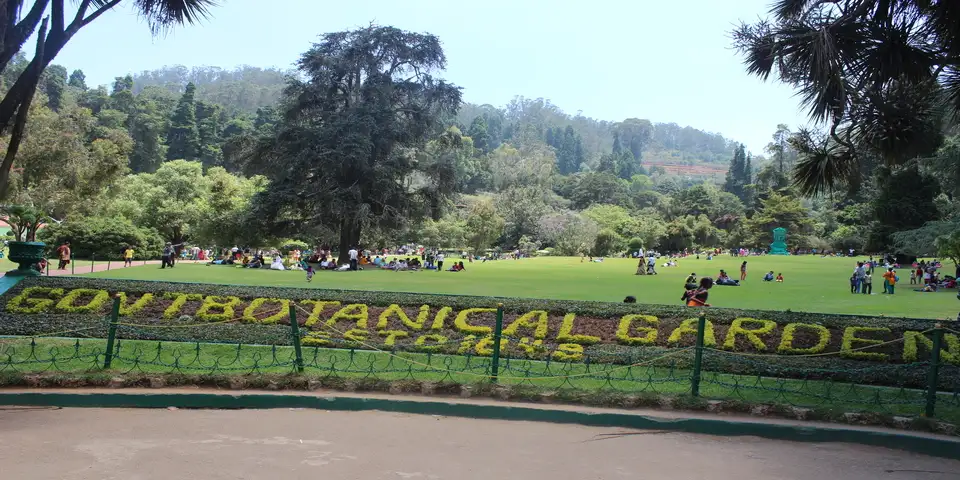 Whenever you go to Ooty, make sure to reserve some time for the Botanical Gardens.
The Government Botanical Area is a beautifully maintained, orderly garden where you may take in nature's most breathtakingly beautiful, vibrant splendor while taking in the lush surroundings.
It supports 650 or more different species of flowers and plants.
30. Rose Garden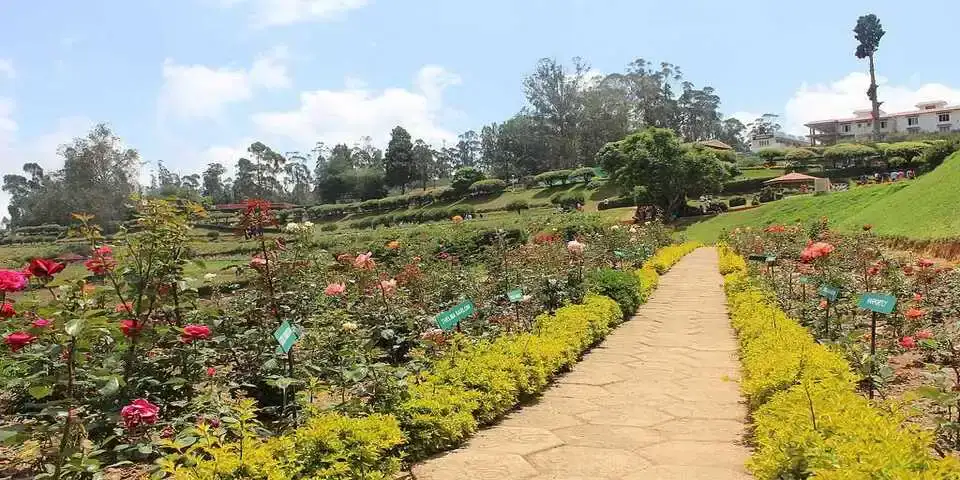 One of the biggest rose gardens in India and a well-liked tourist destination is the Government Rose Garden, which is situated in the center of Ooty.
Some of the greatest rose plantings in the nation are housed in the stunning garden, which spans 10 acres of land.
31. Sim's Park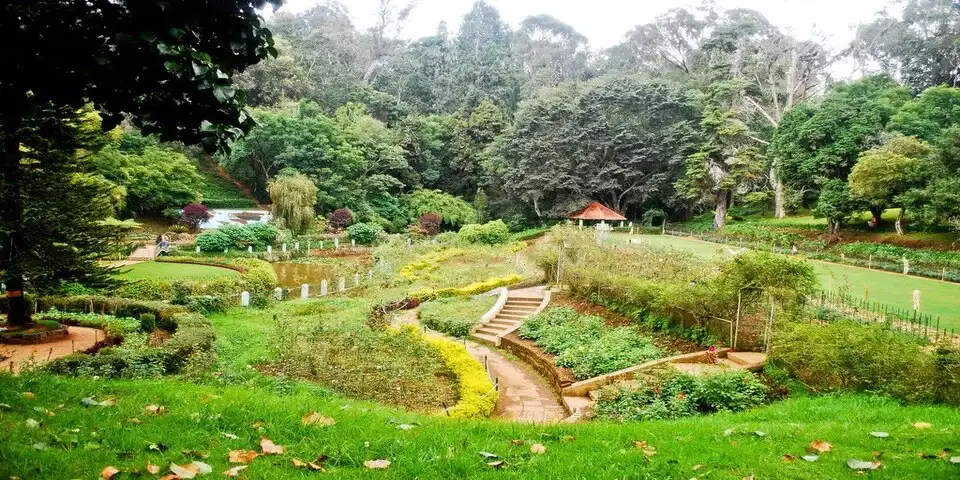 Sim's Park is a well-kept beautiful park where you may experience nature at its best while also exploring the stunning landscapes.
It is home to more than 1000 types of colorful and brilliant flowers.
The park, which spans 12 hectares of space and is located on Coonoor's northern edge, is primarily divided into four areas: a rose garden, a small lily pond, a boating area, and an area with flowering plants.
32. Mudumalai National Park
More than 500 endangered species of animals, including birds, reptiles, mammals, amphibians, and insects, can be found in the Mudumalai National Park or Mudumalai Tiger Reserve, which is situated on the northwest side of the Nilgiri mountains.
It is a tourist spot that animal enthusiasts must visit.
Adventure Activities in Ooty
33. Nilgiri Toy Train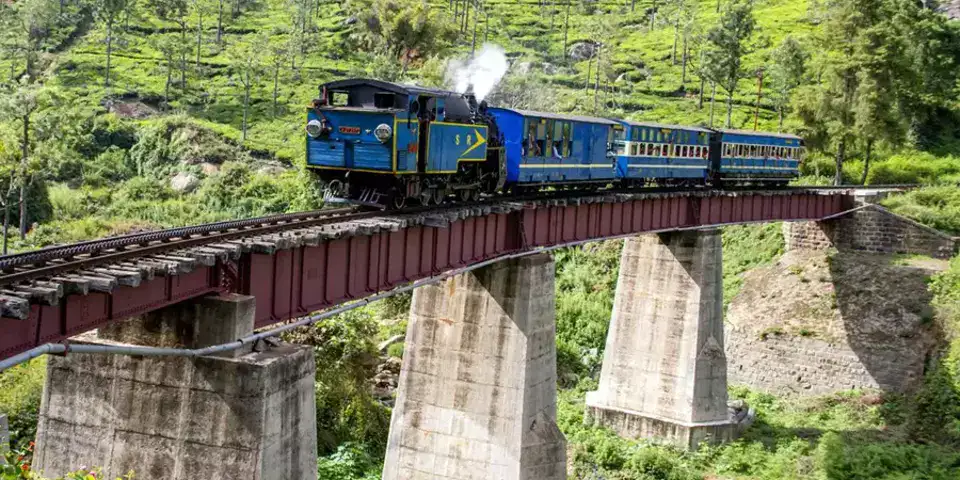 Take a ride on the 100-year-old Nilgiri Mountain Railway, which UNESCO has designated as a World Heritage Site.
On its 46-kilometer journey from Mettupalayam to Ooty, this miniature train passes through the lush green Nilgiris Hills, a gorgeous valley, with majestic tunnels, sharp bends, and lovely bridges.
One of the must-do things in Ooty that one should not omit is riding this mountain train.
34. MRC Golf Club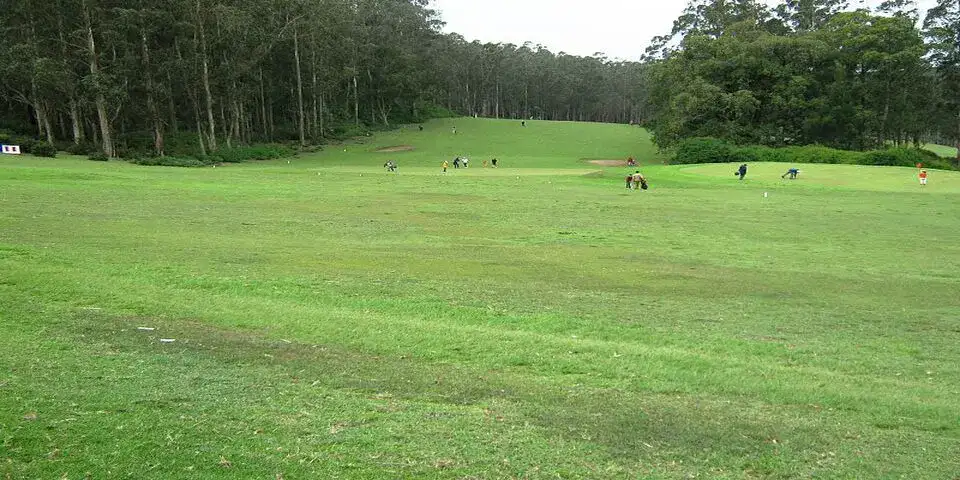 The 195 acres of expansive green terrain that make up the Ooty Golf Club are located at a height of 7,200 meters.
The Gymkhana Club is responsible for the upkeep of the facility, which is a must-see for golf fanatics.
35. Trekking (Glenmorgan Trek & Kotagiri Trek)
When in the highlands, it is difficult to resist getting on a trek. It is much simpler to hike in and around Ooty since the Western Ghats are not as mountainous as the Himalayas.
Kotagiri, which is close to Ooty, is a wonderland for people who love the outdoors and animals.
You'll feel blessed to have access to such beautiful vistas once you've ascended the hill. The hill is 5,890 feet above sea level.
Another activity that will treat your eyes to breathtaking natural splendor is Glenmorgan Trek.
The hike's starting point, Patthar Village, is 16 kilometers from Ooty.
In the beginning, we also named Darjeeling one of the best hill stations in India. Read our article on 12 Best Adventure Spots in Darjeeling