We all agree that India should be included in any list of places to visit to fully appreciate some of the most breathtaking landscapes and natural beauty.
India's diversity is what makes it one of our top travel destinations; An experience off the beaten path can only be matched by a more famous attraction.
This article can help you plan the ideal trip to India, whether it involves staying in the grand palaces that were built years ago or hiking downhill through the snow-capped Himalayas.
So, let's delve into the bucket list of different types of experiences in India:
List of Once-in-a-Lifetime Experiences in India
Let's skim the list of different experiences in India first and then discuss them one at a time:
1. Never-ending Festivals
For all of us, festivals are a way to get those little joys and moments of happiness that we don't experience every day due to the hustle and bustle of our life.
Well, there is no exact list of Indian festivals, but there are 50+ festivals that the people of different religions celebrate here in India.
Some famous festivals and regions where they get celebrated full-heartedly:
Lathmar Holi in Vrindavan
Ganesh Chaturthi in Mumbai
Durga Puja in Kolkata
Eid at Jama Masjid (Mosque) in Hyderabad
Christmas in Goa
Gurupurab in Amritsar
Navratri in Gujarat
Baisakhi in Punjab
Bihu in Assam
Hemis in Ladakh
2. Indian Beaches
One of the world's longest coastlines, India has some of the most beautiful beaches.
The Indian beaches provide throbbing adventure, quiet seclusion, and of course exciting parties that make them one of the unique experiences in India.
Specific Destinations:
Juhu Beach, Mumbai
Radhanagar Beach, Andaman
Marina Beach, Chennai
Baga Beach, North Goa
Alibag Beach, Maharashtra
Puri Beach, Odisha
Rock Beach, Pondicherry
Varkala Beach, Kerala
Butterfly Beach, South Goa
Om Beach, Karnataka
3. Religious Architectures
India is home to most of the major religions in the world: Hinduism, Buddhism, Jainism, and Sikhism.
But the people of other religions and cultures also reside in India giving India an undeniable edge of having numerous spectacular religious architectures.
Specific Destinations:
Kedarnath Temple, Uttarakhand
The Mahabodhi Temple, Gaya, Bihar
Konark Sun Temple, Konark, Odishai
Jama Masjid, Delhi
Makkah Masjid, Hyderabad
Bara Imambara, Lucknow
Gurdwara Hari Mandir Sahib, Punjab
Gurudwara Bangla Sahib, New Delhi
St. Paul's Cathedral, Kolkata
Basilica of Bom Jesus, Goa
4. Indian Food
Indian cuisine is incredibly fragrant and delicious because the cooks here combine a range of spices to produce the distinctive flavor of their meals.
There is an Indian dish for every occasion, from sizzling Idlis and dosas to the very delicious Butter Chicken. If you aren't getting a taste of the following dishes. then your list of experiences in India would be incomplete. And you don't want that, do you?
Regional Cuisines (State-wise):
Maharashtra: Misal Pav
Punjab: Makki Di Roti & Sarson Da Saag
West Bengal: Kosha Mangsho
Gujarat: Dhokla
Kashmir: Rogan Josh
Bihar: Litti Chokha
Andhra Pradesh: Pootharekulu
Assam: Papaya Khar
Himachal Pradesh: Dham
Tamil Nadu: Pongal
Telangana: Biryani
Goa: Fish Curry
Uttarakhand: Kafuli
Tripura: Chakhwi
Manipur: Kangshoi
Meghalaya: Jadoh
Kerala: Appam
Madhya Pradesh: Bhutte Ka Kees
Rajasthan: Dal Baati Churma
Haryana: Bajre Ki Khichdi
Arunachal Pradesh: Thukpa
Karnataka: Bisi Bele Bath
Nagaland: Pork with Bamboo Shoot
Mizoram: Misa Mach Poora
Odisha: Chenna Poda
Chhattisgarh: Chila
Jharkhand: Dhooska
Uttar Pradesh: Tunde Ke Kebabs
5. Wildlife Tour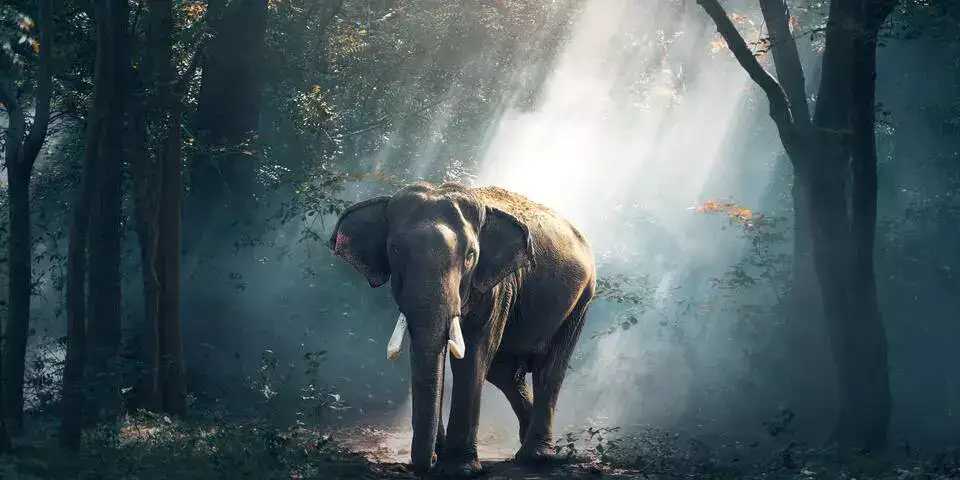 India is home to many famous large animals, including the Indian elephant, Indian rhinoceros, red panda, great Indian bustard, Bengal tiger, Asiatic lion, Indian leopard, snow leopard, and clouded leopard.
Some National Parks & their famous animals:
Kaziranga National Park, Assam: One-horned Rhinoceros
Gir Forest National Park, Gujarat: Asiatic lion
Guru Ghasidas (Sanjay) National Park, Chhattisgarh: Tiger
Hemis National Park, Ladakh: Snow Leopards
Sundarbans National Park, West Bengal: Royal Bengal Tiger
Khangchendzonga National Park, Sikkim: Red Panda
Desert National Park, Rajasthan: Great Indian Bustard
6. Indian Tea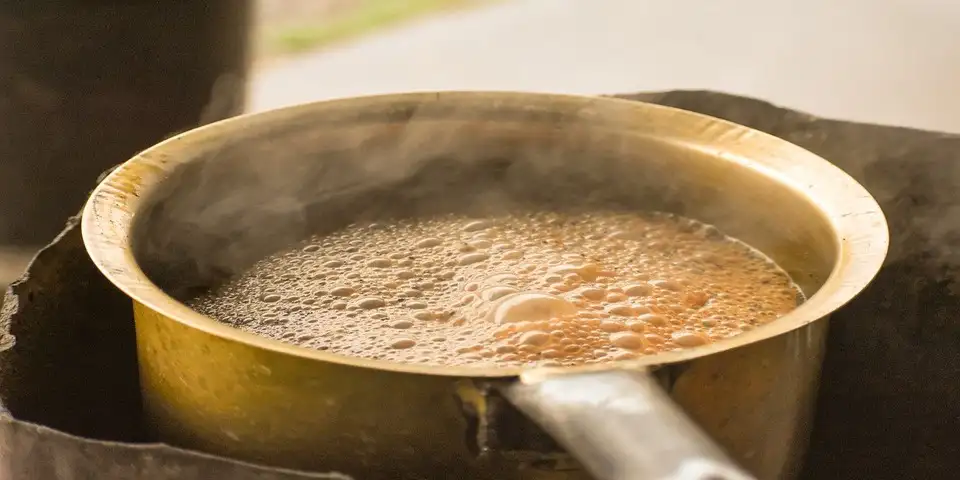 India is second to China as the largest producer of tea. It produces all varieties of tea.
When we say that tea is the second most consumed beverage after water in the world, Indians take this fact seriously.
Different varieties of tea(s) in India:
Darjeeling Tea
Kashmiri Kahwa
Nilgiri Tea
Gur Gur Chai or Butter Tea
Noon Chai or Sheer Chai
Kangra Tea
Assam Tea
7. Adventure Activities
India has massive land where you will find majestic mountains, deep valleys, running water of rivers, beaches, bays, and much more.
This is the perfect destination for you to explore your inner adventure junky.
Some adventurous sports and destinations:
Microlight Flying in Bangalore
Scuba Diving in Malvan, Mysore, and Andaman
Gulmarg Gondola Ride
Camping in Coorg
Cycling in Munnar
Skiing in Kufri and Gulmarg
Kayaking in Aguada River, Dudhsagar Trek, and Surfing in Goa
Rock Climbing in Satpura
Flying Fox Adventure in Neemrana, Rajasthan
White Water River Rafting in Kullu
Paragliding in Bir Billing
Dune Bashing in Jaisalmer
Hot Air Ballooning in Jaipur
River Rafting in Tons Valley, Uttarakhand
Giant Swing, Bungee Jumping, and White River Rafting in Rishikesh
Caving in Meghalaya
Chadar Trek in Ladakh
8. Spiritual Experiences
India – the spiritual center – provides you opportunities to explore yourself. If you want to know who you are apart from your body and mind? Welcome to India.
Spiritual sites:
Bodh Gaya, Bihar
Rishikesh, Uttarakhand
Varanasi, Uttar Pradesh
Auroville, Pondicherry
Tawang Monastery, Arunachal Pradesh
Basilica of Our Lady of Good Health, Velankanni, Tamil Nadu
Golden Temple, Amritsar
Haridwar, Uttarakhand
Chitrakoot, Madhya Pradesh
Shirdi, Maharashtra
9. Royal Palaces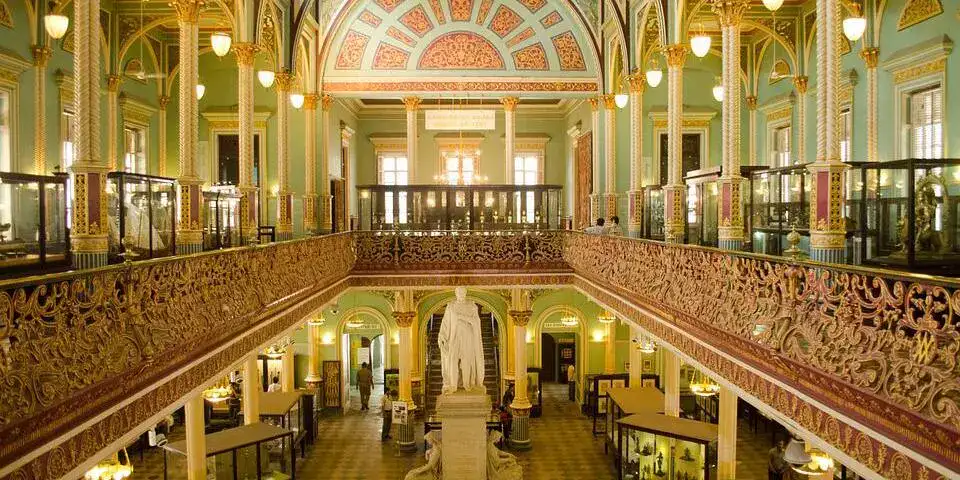 Taste the royal culture of Rajasthan by staying in its forts and palaces. Live like a king in the land of rajas.
Famous palaces where you can stay:
Rambagh Palace, Jaipur, Rajasthan
Deogarh Mahal, Deogarh, Rajasthan
Shiv Niwas Palace, Udaipur, Rajasthan
Umaid Bhawan Palace, Jodhpur, Rajasthan
Samode Palace, Jaipur, Rajasthan
The Oberoi Rajvilas, Jaipur, Rajasthan
Taj Lake Palace, Udaipur, Rajasthan
10. Rail Traveling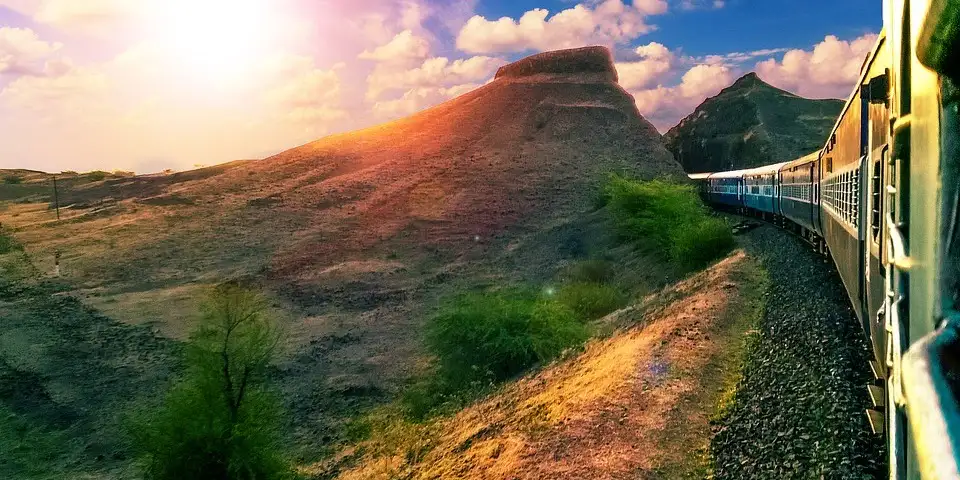 India comes fourth on the list of the world's longest railway networks. Isn't it a calling for you to discover the innumerable rail routes?
You can easily get exhausted on local trains. So the comfortable way is to travel by luxury Indian trains.
Super Luxury Trains in India:
Heritage On Wheels
Fairy Queen Express
Royal Orient Train
Golden Chariot
The Deccan Odyssey
Palace On Wheels
Maharajas' Express
Royal Rajasthan On Wheels
Mahaparinirvan Express
11. Indian Architectures
India is the home to 36 UNESCO World Heritage Sites and also one of the seven wonders of the world. But Indian architecture is not confined to this.
The magnificent architecture of India includes:
Taj Mahal, Agra, Uttar Pradesh
Lotus Temple, Delhi
Red Fort, Delhi
Hawa Mahal, Jaipur, Rajasthan
Qutub Minar, Delhi
Hampi, Karnataka
Khajuraho, Madhya Pradesh
Temples of Mahabalipuram, Tamil Nadu
Ajanta-Ellora Caves, Maharashtra
Victoria Memorial, Kolkata, West Bengal
Sun Temple, Konark, Odisha
Sanchi Stupa, Madhya Pradesh
Thiksey Monastery, Thiksey, Jammu & Kashmir
12. Experience Homestays with Local Families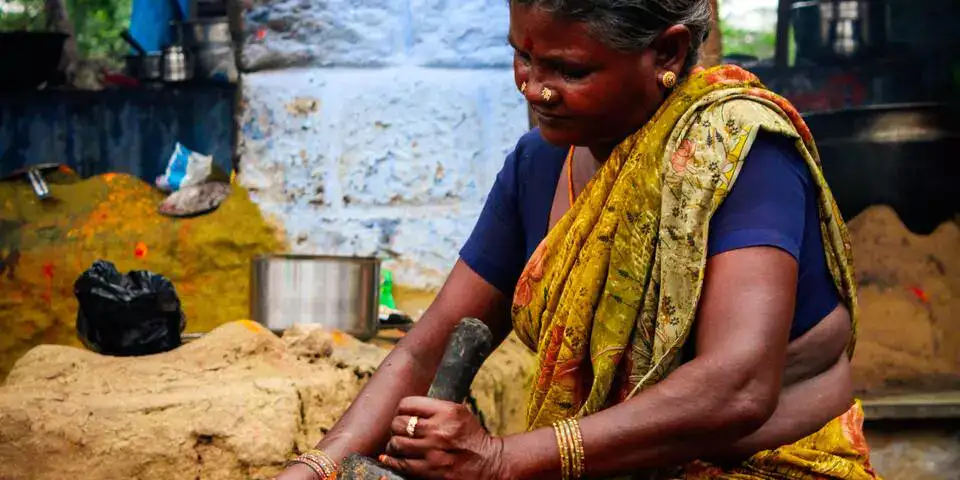 Living with the local people is by far the best way to explore the Indian festivals, culture, and lifestyle.
It not only allows you to meet the real India, but chances are that you can find much more than the beauty: the love of the Indian people.
13. Kumbh Mela
Kumbh Mela or Kumbha Mela is one of the biggest pilgrimages and festivals in Hinduism. This festival is celebrated four times over 12 years.
The four river-bank pilgrimage regions, where the Kumbh Mela takes place, are:
Prayagraj
Haridwar
Ujjain
Nashik
14. Road Trips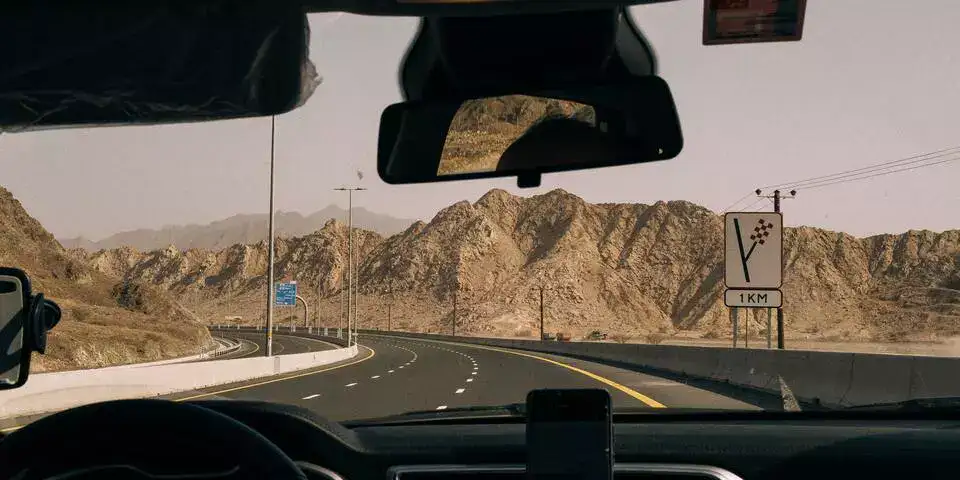 To discover the true towns and unspoiled beauty, you can turn off the main route and go on a road trip.
Popular Road Trips:
Mumbai To Goa
Jaipur To Ranthambore
Guwahati To Tawang
Gangtok To Lake Tsomgo And Nathu-La Pass
Delhi To Agra To Jaipur
Old Silk Route
Dehradun to Nainital
Chennai to Pondicherry
Delhi To Manali To Leh
Mumbai To Rann Of Kutch
Darjeeling To Pelling
Mumbai To Mount Abu
Bangalore To Goa
Ahmedabad To Daman
Chennai To Yelagiri
Mumbai To Tarkarli
Delhi To Jaipur
Hyderabad To Kannur
Delhi to Mussoorie
Delhi To Rishikesh
Mumbai To Pune:
Visakhapatnam To Araku Valley
Ahmedabad to Kutch
Bangalore to Pondicherry
15. A Cricket Match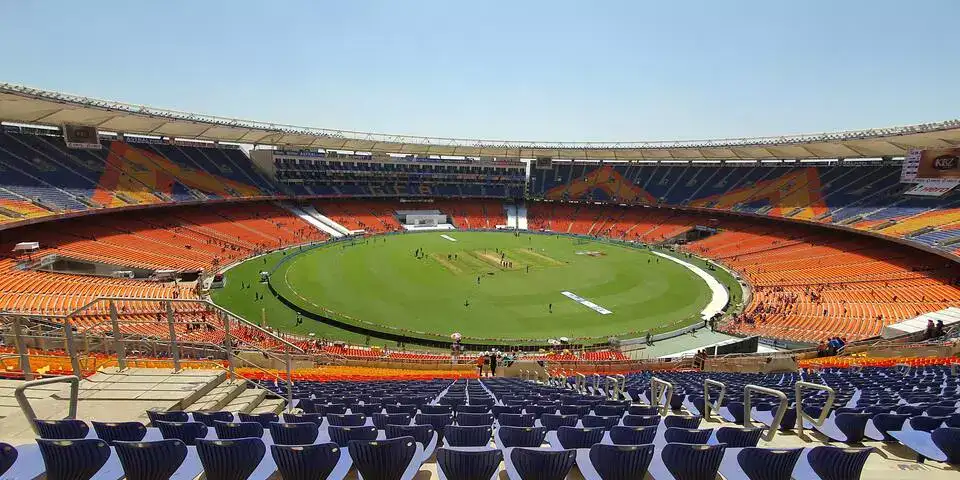 Every Indian town is likely to have a cricket stadium. Cricket has the best performance in India out of all sports.
India's cricket squad has several players of the highest caliber, and it is ranked highly. Unlike any other sport, cricket has garnered a reputation outside of this nation.
What better way to discover Indian talent than to watch a cricket match?
Some of the famous Indian Cricket Stadiums:
Eden Gardens, Kolkata
HPCA Stadium, Dharamshala
Wankhede Stadium, Mumbai
Narendra Modi Stadium, Ahmedabad
M. Chinnaswamy Stadium, Bangalore
Feroz Shah Kotla Ground, Delhi
Chidambaram Stadium, Chennai
Mohali Cricket Stadium Punjab
Rajiv Gandhi International Cricket Stadium, Hyderabad
16. Desert Safari
Your Rajasthani tour would be incomplete without Desert Safari. And when visiting Rajasthan, camel safari is one of the most important parts of the tradition.
Desert Camel Safaris:
Jodhpur To Pushkar Camel Safari
Camel Safari Camping From Kakkoo To Singhal
Camel Polo At Dausa
Camel Safari from Sainghal To Bhadla
Overnight Camel Safari In Pushkar
Moving Camel Camp Safari In Bikaner
Jodhpur Farm Camel Safari
Jaisalmer Royal Desert Safari
Read our latest blog: 15 Essential International Travel Packing Checklist