India is a country with rich history, culture, and food. Exploring art forms and styles will be a never-ending journey for anyone. In every village, you will find something new. States are rich in different forms of Indian Art. This article will help you understand the different type of cultural art treasures that India has in art workshop tour.
Different parts of India will showcase different Indian art forms, which will amaze you. You can explore the art styles and buy some as a souvenir.
Explore Indian Art Forms
Every city will offer you a different art workshop tour, to understand the essence of these Indian famous art styles, know about their history, and explore the collection. Visit the famous shops to explore different art styles.
An Art Workshop Tour Can Help
There are multiple Indian art styles that you can learn on hand from a workshop. You can take the art workshop tour all over India. Such tours are organized by travel agencies or Individuals. For further information, you can contact Trocals.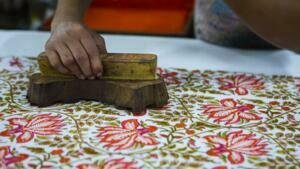 Type of Art Forms In India 
Warli Art
A simple yet famous art form of India. Which dates back from 2500 to 3000 years. This tribal art form said the story of life. Artisans got inspired by nature and daily life chores and made paintings of the same. Now you can find these artworks in frames, tapestry, and wall paint. This heritage art is found in the Gujarat and Maharashtra region of India.
Puppetry 
The art form that tells stories in a better way. Small puppets connect to the artist's hands through a tread. The treads help to control the movement of the puppet. You can enjoy puppet shows, especially in Rajasthan. This unique art form is called Kath Putli in the local language.
Lac Bangles
One of the famous artworks of Rajasthan is the Lac Bangles. These are made with wood varnish, which is usually thicker than regular glass bangles. Artisans make it even more beautiful with studs and other ornamental accessories.
Bangles have always been a part of Indian women's life. The Lac bangles are different and beautiful. You can buy some for yourself and your loved ones.
Phulkari 
The thread work art from the state of Punjab in India is pretty and famous. Artisans make designs all over the fabric, which is often a dupatta. It is colorful, rich, and gorgeous. Phulkari artwork is usually done by local females in their houses, but now it has become a big industry where the globe wants phulkari dupatta.
Pottery
Crafts with clay have always been an integral part of India. Different states of India offer different forms of pottery. Be it the blue pottery from Rajasthan or the Terracotta from West Bengal and Assam. The dainty pieces of art speak a lot. This Indian famous art has evolved over the years while maintaining its originality.
You can find several artworks in India from the pottery Industry which will increase the elegance of your home.
Madhubani Art 
It dates back thousands of years, as nobody knows how old is the art form. Madhubani painting is made by artisans and holds a story. Traditionally it was made on the mud walls of houses, and now it is available on different fabrics, wall art, decor pieces and much more.
The history says it hails from the Mithila region which now has some part in Nepal and a major part in India in the states of Bihar and UP. Madhubani art is colourful and attractive which adds glamour to your house.
Marble Handicrafts 
Indian Marble Handicraft is pretty famous. You can see multiple artisans of this art from the state of Rajasthan primarily. You can enjoy the artwork in the form of different structures, Idols of the Hindu God, décor pieces, trays, gift items and a lot more.
Usually, all the artworks are made with one piece of marble which is unique.
Bamboo Handicraft 
This special handicraft hails from the North East and East part of India. You can find multiple items made with bamboo from states such as West Bengal, Assam, Manipur, Tripura etc. They are simple, lightweight, and water-resistant. The best part of Indian handicrafts is that all of them are eco-friendly.
Bandhej 
The Bandhej work or Bandhni work is made on clothes such as saris and dupattas. This Indian famous art form hails from Rajasthan and Gujarat. This art form is a special technique to make designs on fabric.
The artisans gather some parts of the fabric, tie them, and then dye the rest of the fabric. This is the traditional form of tie and dye that India has to offer you.
Block Printing 
This famous art form of India is commonly found in Rajasthan. A block of design is dipped in stain and then placed on the fabric. You can also take the art workshop tour to learn to make block printing. The best part of this artwork is that all the stains are organic.
Conclusion
There is a lot more that India has to offer. If you want to explore Indian art forms then you must visit different states and explore. There are plenty of art forms which will continue to amaze you. India being a diverse country shows a lot of diversity in the art forms as well. Take a tour of Indian cultural treasures and know about it more.