Delhi is the beating heart of India, a city of heartful and vibrant vibes; a city where history dances with the present, where the ancient tales whisper rich culture and tradition of India in your ear as you walk through the city's bustling street. As the capital of India, The city is more than any ordinary city; it's a symphony of India's unique and outstanding history, ethics, values, and customs.
So, let's take a step to converge through the city's past and present on the Delhi Heritage Walk. 
We offer you a thrilling escapade, a journey beyond time, a captivating journey where time itself rewinds, presenting you the exclusive Delhi Heritage walk through the pages of the past. 
Delhi: The vibrant capital of India
The city resides in the center of India, A place crowded with cultures, customs, and unique lifestyles; offering an array of irresistible experiences to captivate the senses.
Delhi is a city where history thrives in every corner of the valley while modernity coexists; where the old traditions and contemporary practices harmoniously flow, it's a paradise where timeless heritage and aesthetic architecture goes hand in hand, a perfect place for history seeker and modern adventure wanderer. 
History- A journey through time 
Delhi's history is an epic tale, an intriguing story that unwraps across centuries, from the royalty of the Mughal region to the colonial rule of the British. A place where empires have risen and fallen, leaving a lasting mark on the city's landscape.
The Mughal era defines Delhi's magnificent royal monuments, art, and cultural chapter, while the British colonial period brings out the luxurious grandeur of modern Delhi. On your Delhi Monument walk Tour, each landmark, monument, and valley narrate the story; a story that has been weaved together over centuries, stories that unveil the layers of Delhi's diverse and tantalizing history. 
Let's get ready for your Delhi heritage walk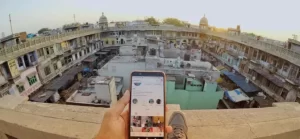 So, before we take you on a breathtaking escapade, there are a few significant facts we would like you to mind-count with us. These things ensure you don't let any inconvenience come knocking to you. For a good time at the full-day tours in New Delhi, there are certain points you should follow.
It's going to be a long journey, so always dress comfortably, keep yourself hydrated, and make sure you carry all the essentials, such as sunscreen or comfortable footwear. With these points in check, you are good to go on the warm walk-through past. 
Read: Best Things to Do in Delhi
And so it begin… 
As of now, Delhi is thriving with the past and present meticulous work reflecting through historical monuments, vibrant markets, and multifaced buildings. Let's begin our tour to vision its beauty. 
Chandni Chowk
The first stop directly into the heart of Old Delhi is Chandni Chowk, where the crowded street and vibrant emotions come alive, no matter if it's day or night. Lose yourself in the crazy labyrinth of narrow valleys, feel the irresistible street food aromas spellbind you, and experience the nostalgic charm of the ancient bazaar. 
Feel the magic of ancient Indian culture, engage in the Chandni Chowk Heritage Walk, and leave with countless memories. 
Red Fort (Lal Qila)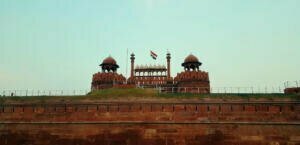 Moving on to another majestic stop, the Red Fort, A breathtaking example of Mughal's finest architecture. Its towering red sandstone walls weaved stories and grandeur of emperors who once flourished and ruled the courtyards. 
Take Agra heritage Walk Tour with us!
Raj Ghat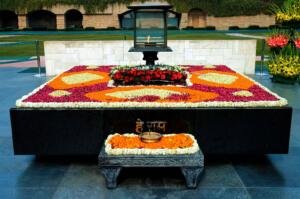 A vital and iconic heritage landmark that serves as the serene memorial to Mahatma Gandhi, The father of the Nation. The place invites reflection and pays holy tributes to Mahatma Gandhi's patriotism. 
Feroz Kotla Fort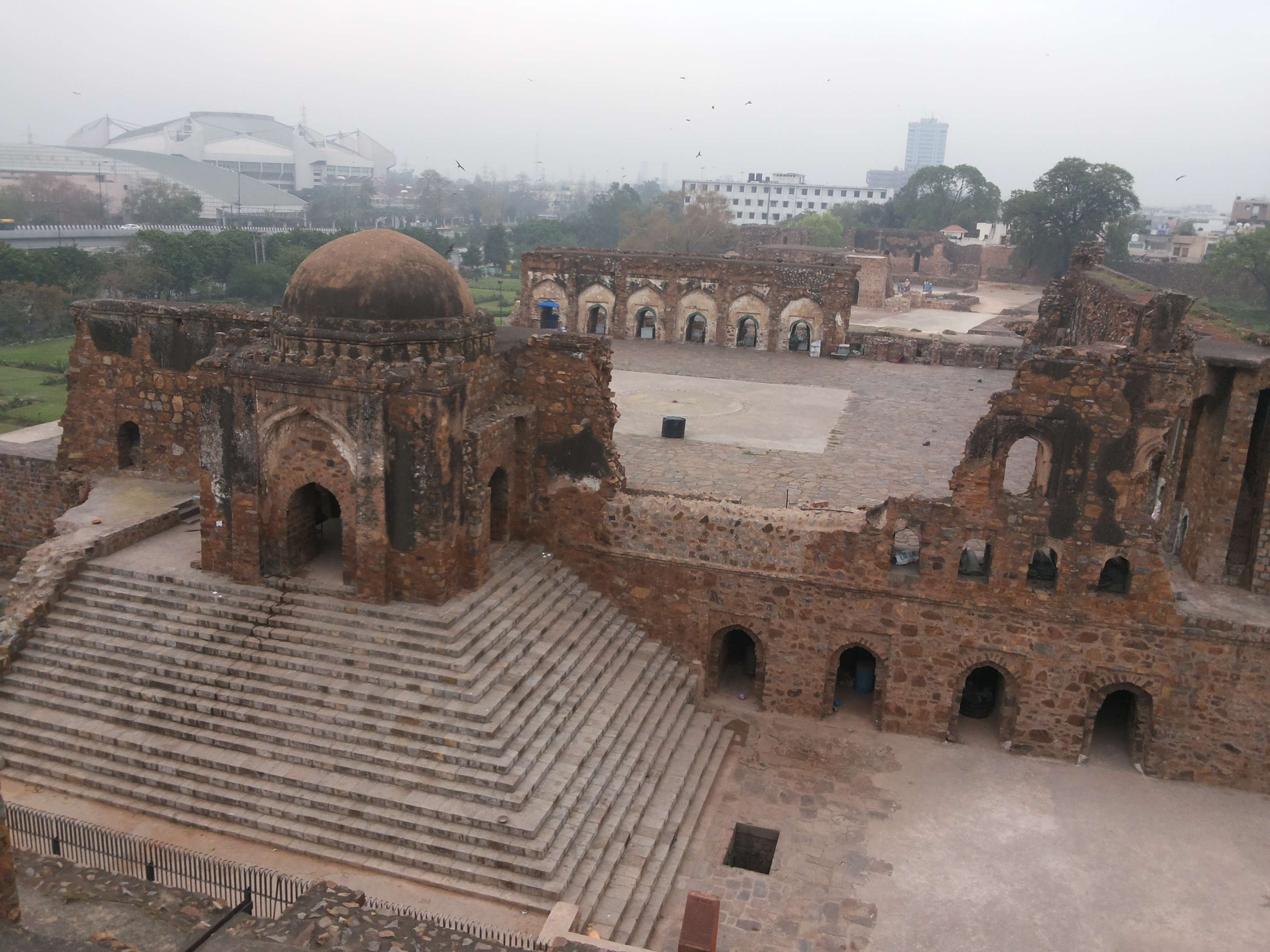 Another historical gem of Delhi holds countless tales that transcend through time the cultural and traditional aura of a bygone era. Next exploration of the ruins of Feroz Shah Kotla Fort will surely leave us with a memorable experience. 
India Gate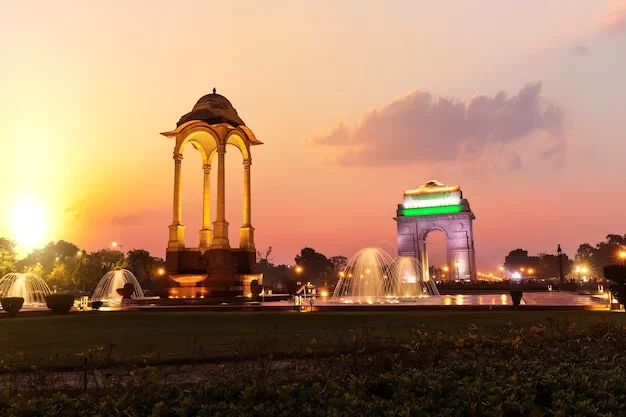 The iconic gate structured architectural magic, A beauty that stands tall as a tribute to all the brave soldiers who served their lives during World War I. A night walk in Delhi near India Gate is considered one of the enchanting visitations.  
Take Delhi Travel Guide for more information.
Qutub Minar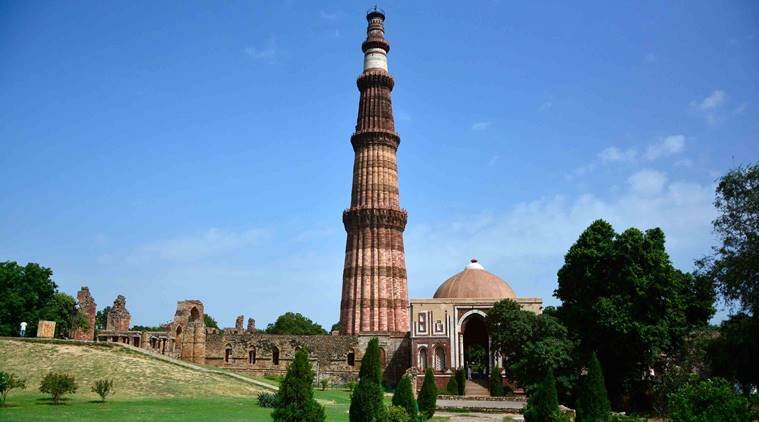 Take a deep breath to marvel and be stunned by the architectural brilliance of Qutub Minar. The masterpiece of Delhi's heritage, an ancient tower that stands as true evidence of the city's rich history.
Agrasen ki Baoli
Moving on to one of the most cryptic spots of the city, brace yourself to descend into the intriguing depths of Agrasen ki Baoli. One of the oldest stepwells renowned for hiding endless stories of untold mystery and mysticism. 
Humayun's Tomb
A warm visit to the glorious splendor of Humayun's Tomb; Delhi's one of greatest heritage gems and the property of UNESCO World Heritage Site. It is said that the Humayun's Tomb is the real inspiration behind the Taj Mahal's architecture. 
Take Jaipur Walking Tour with Us!
Havelis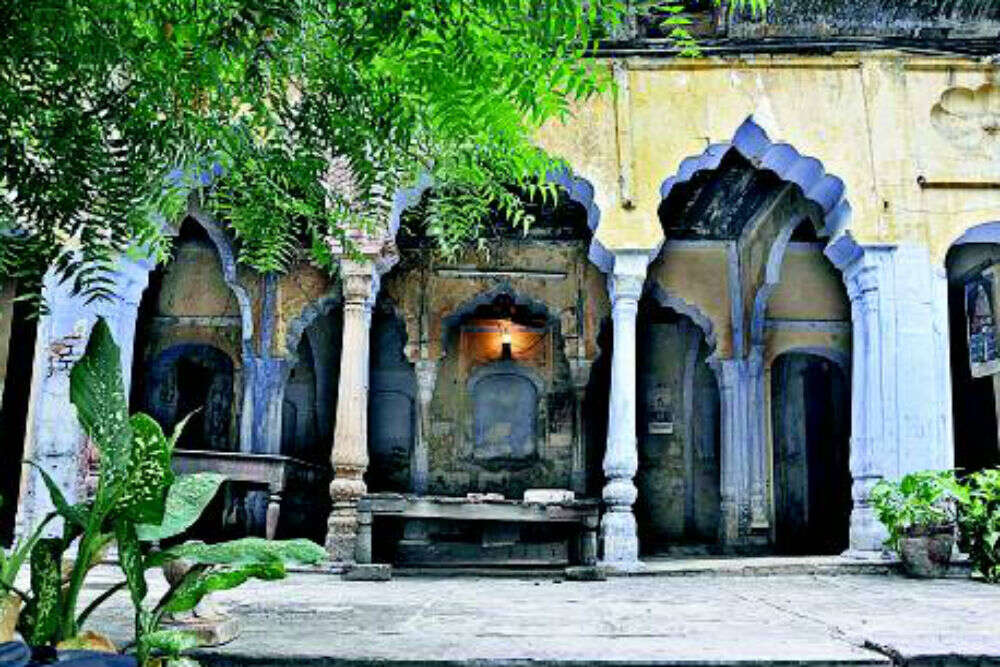 Apart from these top icons, make time to wander around the Old Delhi roads, explore, embrace, and admire the precise and stunning architecture of Havelis in Old Delhi, and witness the spectacular representation of the timeless era. 
What you must do before ending your tour 
After a long and adventurous confrontation of Delhi's past, before you bid your farewell to this enchanting journey, there are a few things we personally recommend you to do on a public or private Delhi walking tour in order to get a deeper reflection of the city itself. 
Local Delight and Cuisine-
First, Delhi exploration is incomplete without a Delhi Food tour, without indulging in the culinary delight and mouthful treasures of the city. So dive into the flavorful world of street food and awaken your taste buds with a mouthful of tantalizing treats. 
Take Agra Food Tour with us for unforgettable memories!
Engage with the locals –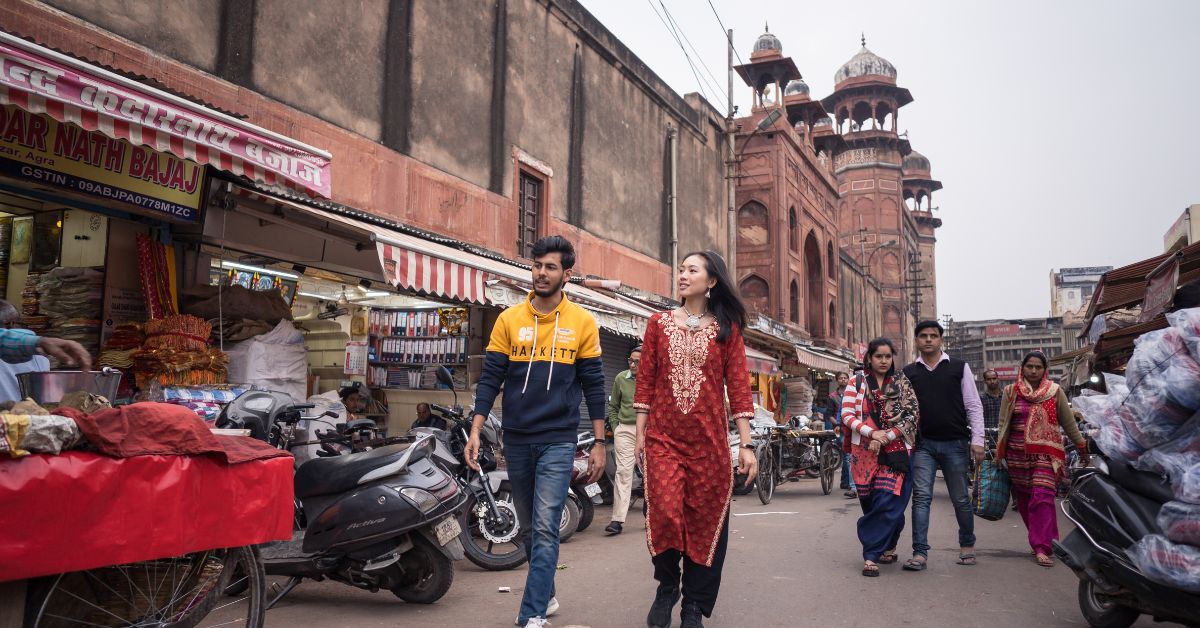 Remember Delhi, true magic doesn't only lie in its heritage treasures or magnificent monuments; it's all about the warmth offered by its people. So, make an attempt to connect with locals, learn about their traditions and culture, and cherish meaningful interaction and connection for a lifetime. 
Connect with Delhi's History –
After your deep observation, if you want to have more insight into the interesting past of Delhi's heritage, become a participant in its history's grand narrative.
Walk through each bridge of its past, allow the stories weaved in each landmark to touch you, and experience the legacies left by the ancestors. 
Conclusion 
In the expansive region of Delhi Heritage, You have now uncovered the exclusive turns of timeless heritage; the thread that weave the city's past and present. In this Delhi Heritage Walking tour, each street corner, each narrowed valley, and each landmark beautifully presented the enriched culture and traditional heritage of Delhi, the capital of India.
And now that you are about to say your goodbyes, you have witnessed Delhi's exquisite heritage in living, breathing symphony. 
So, Take a moment from your daily ordinary life and let Delhi's fascinating heritage treasury cast a spell of the past on you!