Are you planning a trip? What do you prefer to do when you're on vacation?
Are you embarking on a pilgrimage, a camping vacation, a hike, a river rafting excursion, a ski trip, a yoga or meditation retreat, or a tour of wildlife preserve?
These are just a few marvels that Uttarakhand, a wonderful Indian state, has to offer.
The beautiful variety of hill towns, though, is the finest part! You've come to the correct place if you're looking for the best hill stations in Uttarakhand.
But with so many fantastic possibilities, it could be challenging to pick the most incredible hill stations in Uttarakhand.
As a consequence, we have created a list of the top 11 hill towns in Uttarakhand.
List of Hill Stations in Uttarakhand
1. Dehradun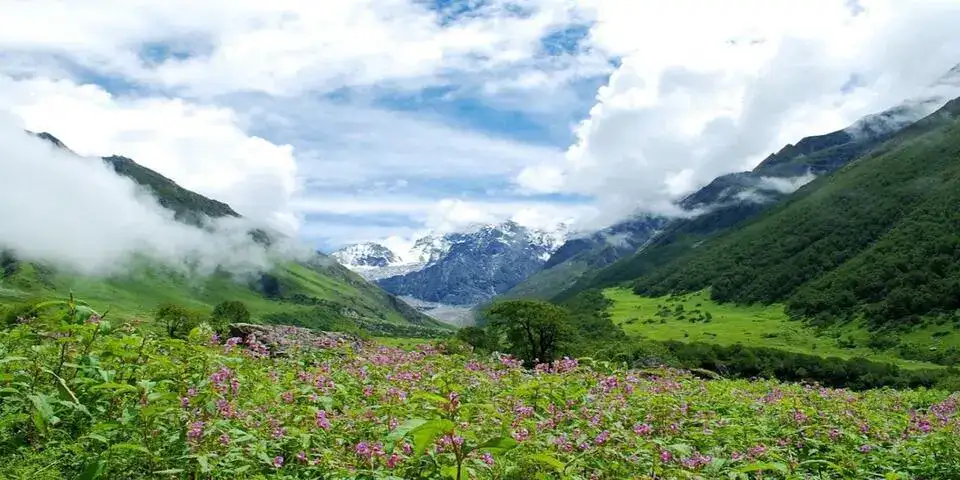 The Doon Valley, located between the Siwalik Range and the foothills of the Himalayas, is home to Dehradun, the capital of Uttarakhand.
The bulk of visitors travels through the city en route to Mussoorie, Haridwar, or Rishikesh, although stopping in Dehradun for a little period can be beneficial.
Some of the features of this well-known hill town in Uttarakhand are the Clock Tower, Tapkeshwar Temple, Robber's Cave, and Forest Research Institute Museum.
2. Mussoorie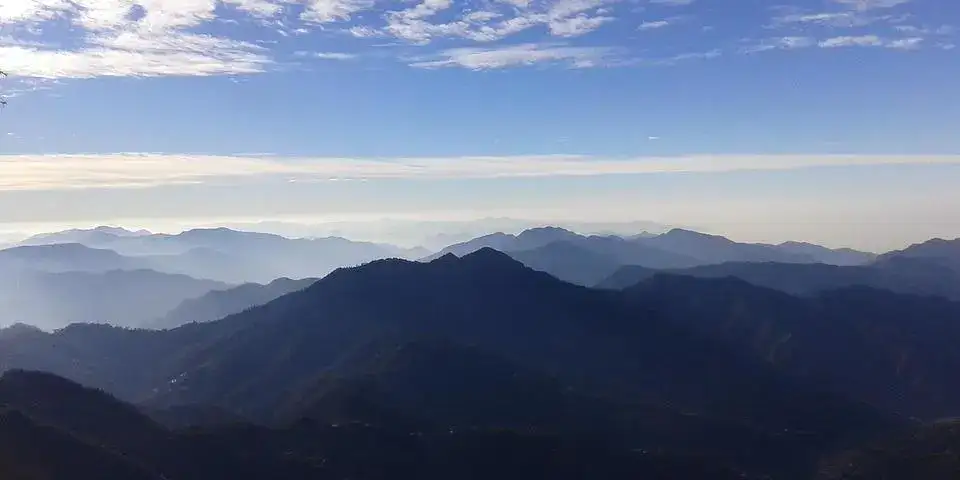 Mussoorie is a well-known and one of the best hill stations in Uttarakhand.
Invite your pals over to experience this enthralling experience with you on a romantic date, a solo getaway, or just for fun.
You won't regret it at all after seeing it personally.
The Shivalik hills and the Doon valley are seen to the south.
Next, what? You may take a trip down Camel's Back Road, go to Kempty Falls, or just stroll down Mall Road in search of some goods created in the area.
The hill town is home to a few of the best schools in the state as well as great cafés.
It has old homes, churches, and taverns.
3. Nainital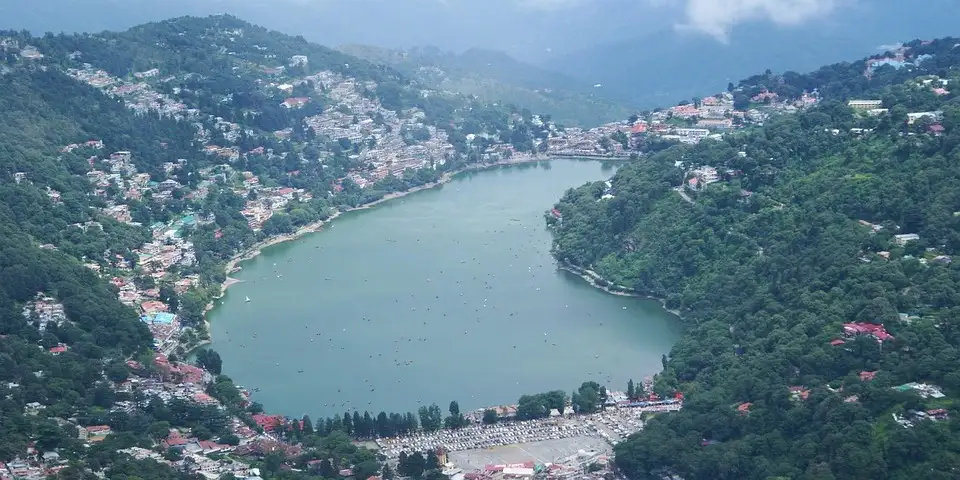 Not just in Uttarakhand, but throughout North India, Nainital is one of the most well-liked hill resorts.
Due to the town's abundance of colonial buildings that date back to the British era, history aficionados will enjoy visiting there.
Two of this picturesque hill town's most well-liked tourist attractions are Naina Lake and Mall Road.
Take a trip on a ropeway if all you want to do is gaze at the Himalayan scenery, and let the breathtaking scenery embrace you.
Also Read: Must try Food in Uttarakhand
4. Ranikhet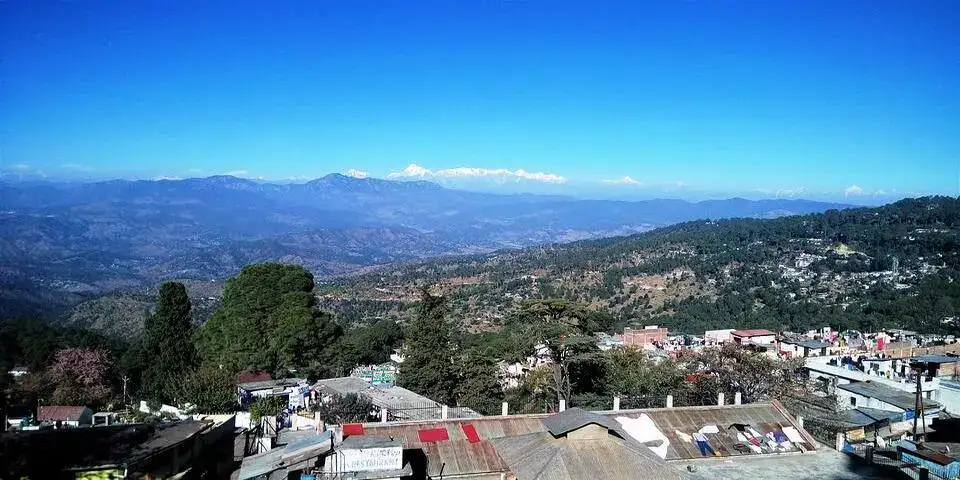 The picturesque hill town of Ranikhet is not overrun by visitors, but it is still a great place to spend some time enjoying the local food and seeing well-known attractions.
It's a spot where you may hang out with your family close to a popular golf course, a church, and other locations.
Prepare to have the time of your life by planning your trip to the Land of Queens.
5. Auli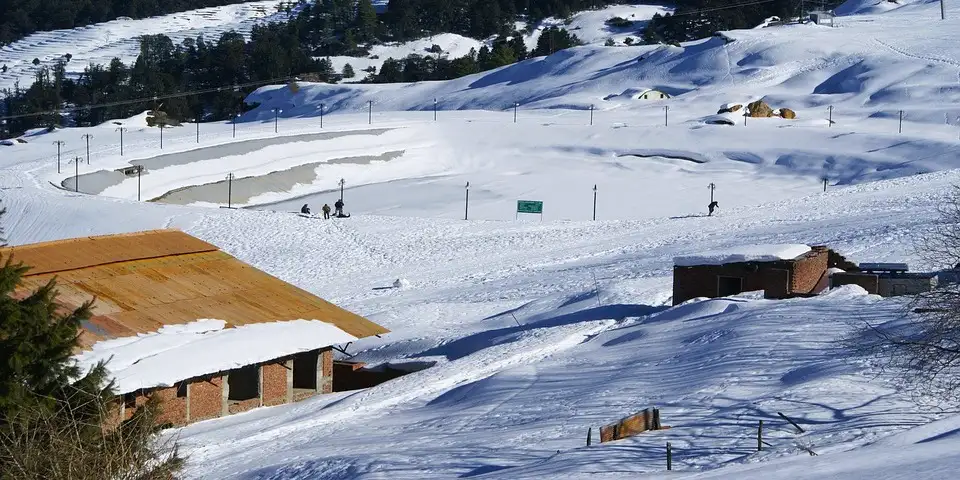 The hub of Indian skiing is Auli which is one of the best hill stations in Uttarakhand.
People from all across the country reserve vacations here to practice skiing.
Even if skiing isn't your thing, the hill station has an abundance of stunning natural scenery.
To escape the scorching sun and enjoy the breathtaking Himalayan view, it's the perfect weekend vacation place.
6. Chakrata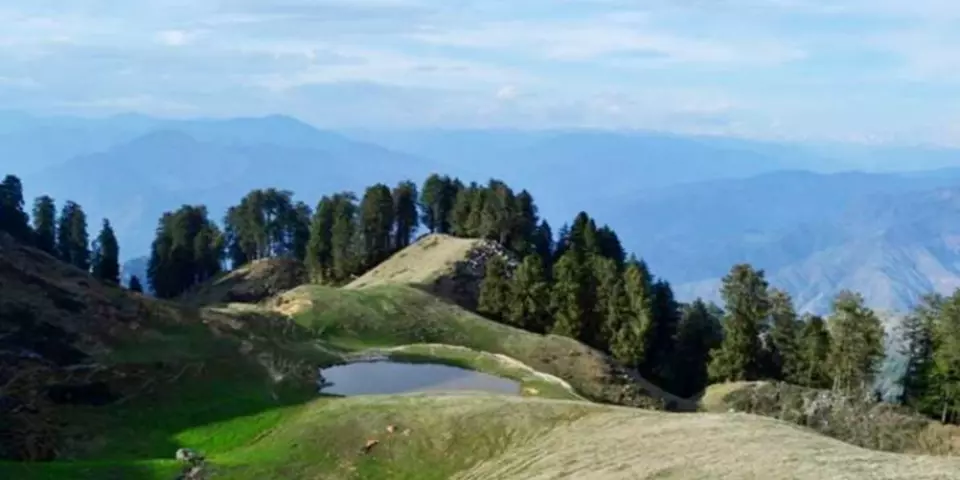 This isolated community is breathtaking to behold.
It draws one's senses into an incredible dreamscape, with the red light showering down like drops in the snow mountains and covering it in a variety of wonderful colors.
So, is it poetic?
Evergreen trees and cascading waterfalls in Chakrata captivate visitors and leave an enduring impact.
Additionally, it provides amazing activities like mountain climbing, a particularly well-liked activity in this region.
Also Read: Religious Place in Uttarakhand
7. Almora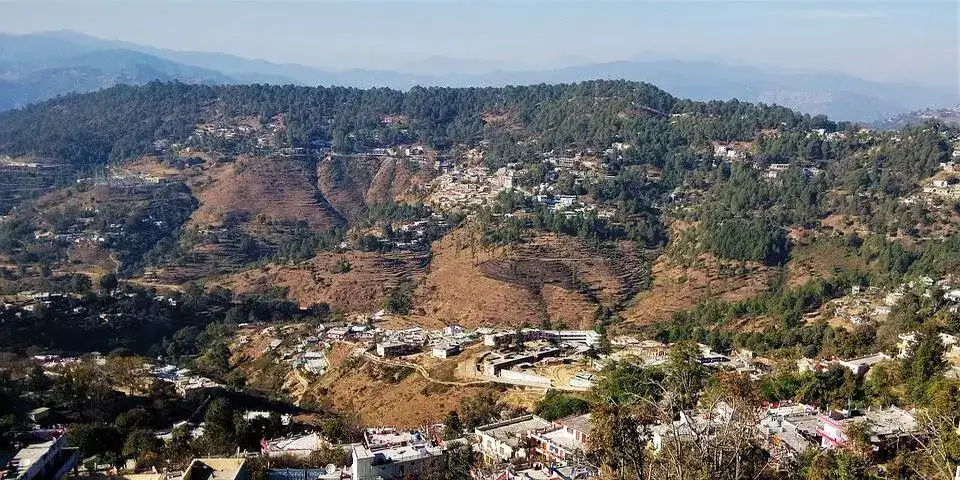 Another name in the list of best hill stations in Uttarakhand is Almora.
If you haven't traveled to this peaceful retreat to enjoy the panoramas' unadulterated bliss and tranquility, you are unquestionably losing out.
In addition to having a few temples, notably Nanda Devi and Golu Devta, Almora hill station offers all visitors a restful and serene stay.
8. Bhimtal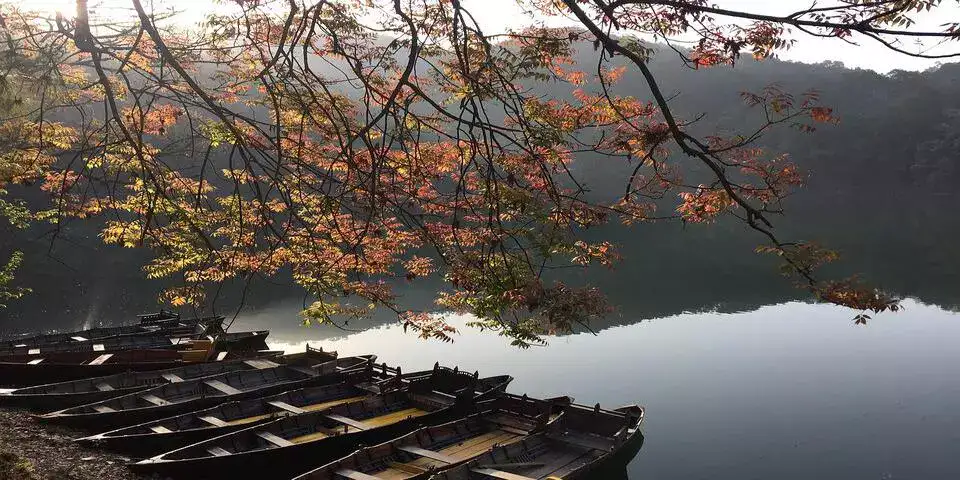 Bhimtal, one of Uttarakhand's most serene hill towns, is 22 kilometers from Nainital and provides peaceful interactions with the natural world.
People who want to go out and experience something new could find Bhimtal, a more uncommon destination that boasts stunning vistas, appealing.
The hamlet of Bhimtal Lake and its surroundings offer the perfect setting for you to reconnect with nature.
9. Mukteshwar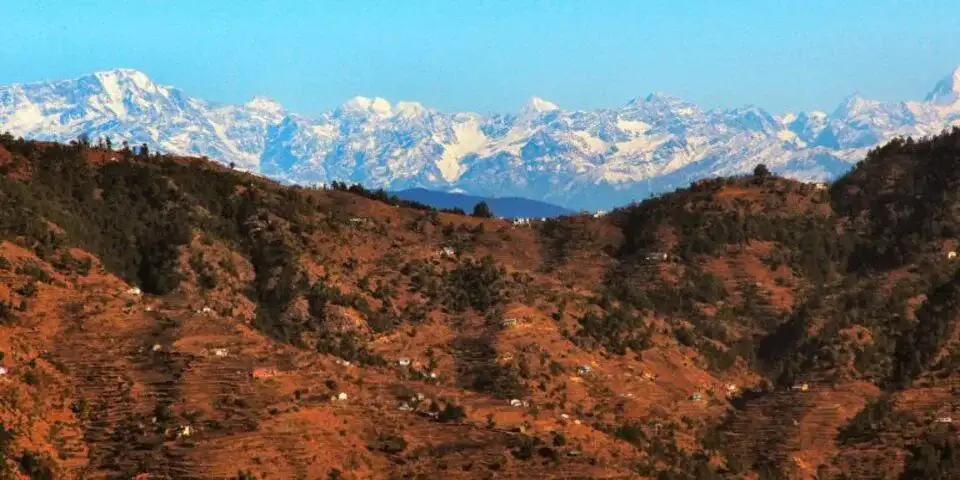 Mukteshwar is surrounded by mountainous terrain in addition to fruit plantations and coniferous forests.
If you're looking for a quiet trip with your significant other, Mukteshwar is one of Uttarakhand's prettiest hill towns.
The charming cottages in Mukteshwar will offer a cozy spot to stay throughout the winter.
Find lots of peace and seclusion in the isolated highlands of Mukteshwar, where Lord Shiva attained Mukti.
10. Gangotri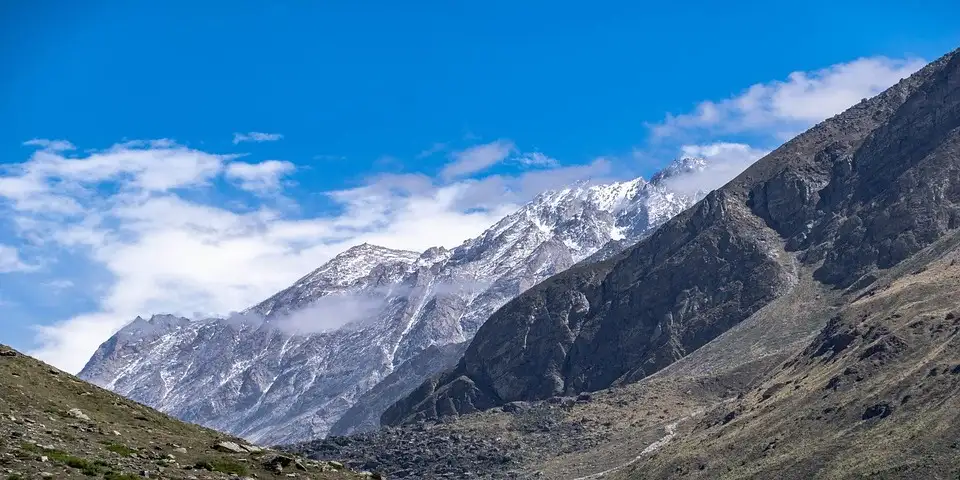 Gangotri is among the few hill areas in Uttarakhand that are constantly overrun with visitors.
The main hiking track does cross several nearby glaciers because Gangotri is 3,100 meters above sea level.
The Gaumukh, which is located close to Gangotri, is regarded to be the location of the Ganga River's beginnings.
Gangotri, an important char Dham, is one of Uttarakhand's most revered places.
11. Lansdowne
The Viceroy Lord Lansdowne gave his name to the quiet hill town of Lansdowne in Uttarakhand, which is referred to as "The Home of Garhwal Rifles" and has historical significance.
Come here to explore what more is available if you're curious to learn more about history.
It offers its tourists a wide range of activities in addition to a calm ambiance and breathtaking views.
Without a doubt, Lansdowne is one of the top hill stations in Uttarakhand.
This article was all about the hill stations in Uttarakhand. If you are interested in knowing about the picturesque valleys in Uttarakhand. Read our article about it.