In addition to being India's largest state, Rajasthan is renowned for having a diverse range of plants and animals, as well as a rich cultural history.
Rajasthan is home to some of the best national parks and wildlife sanctuaries, despite having less forest cover than other Indian states.
If you wish to improve your understanding of the region's biodiversity, your own education, and your abilities as a wildlife photographer, you must visit these national parks.
Longer excursions of these parks and sanctuaries are also offered to adventurers.
To make your research easy, we have listed down 13 of the best national parks in Rajasthan so that you don't need to look for places to experience wildlife in this beautiful state of India.
Without any clutter, let's dive into the list of the top national parks in Rajasthan.
List of Top National Parks in Rajasthan
1. Sariska National Park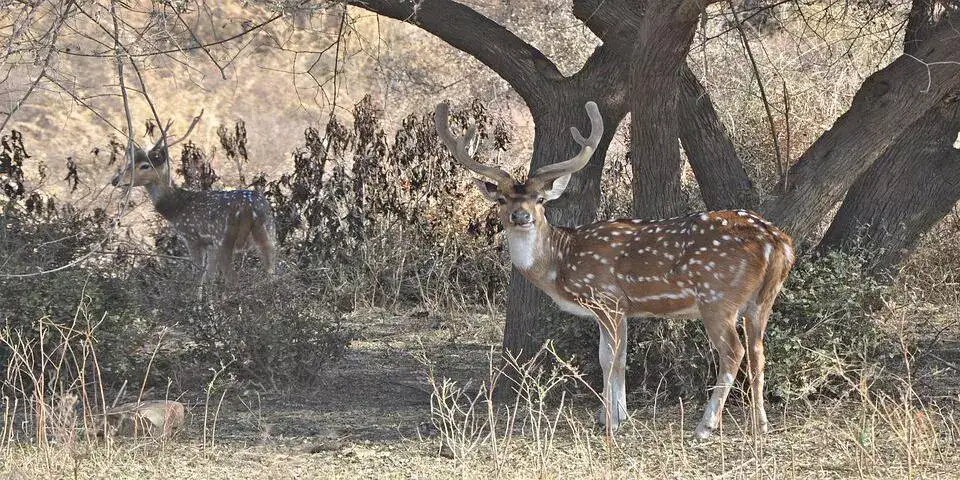 In the Alwar District of Rajasthan, Sariska National Park was created in 1955 as a wildlife reserve.
It was later designated a tiger reserve in 1978.
The Royal Tigers of Bengal were once on display in this national park, but they gradually vanished, were moved, and are now so rare that you can count them on one hand.
It was the first successfully run tiger relocation and rehabilitation facility in the whole globe.
Rhesus monkeys, hares, chowsinghaa, Chinkara, Nilgai, striped hyenas, wild boars, caracals, golden jackals, jungle cats, sambhar, and leopards are some of the park's other native inhabitants.
Many wonderful species, like the golden-backed woodpecker, bush quail, peafowl, sand grouse, and grey partridge, may also be heard chirping here.
2. Ranthambore National Park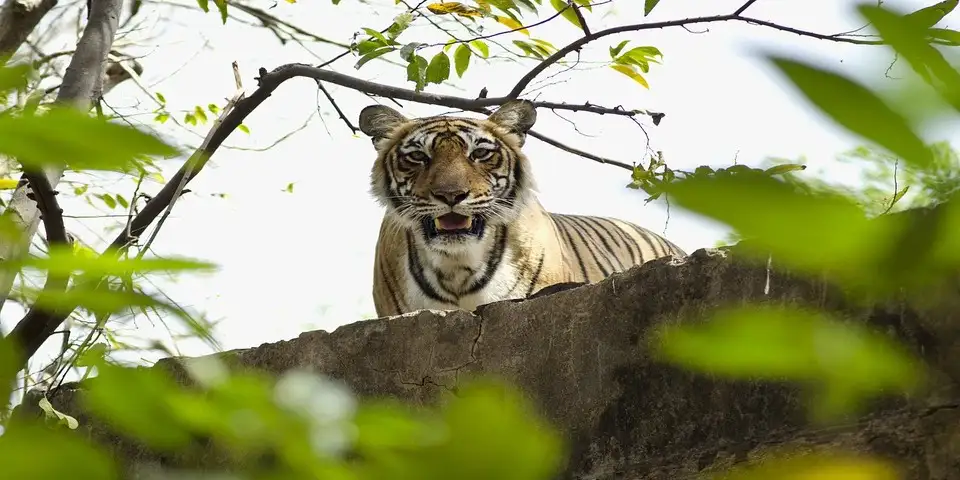 One of the top national parks in Rajasthan is Ranthambore National Park which has an area of 282 square kilometers.
In 1955, the Indian government first created it as the Sawai Madhopur Game Sanctuary.
But Project Tiger Reserve quickly took its place and starting in November 1980, it was referred to as a National Park.
India's Bengal Tiger Park is a popular destination for everyone who wants to observe this stunning animal in its natural environment.
Due to the numerous ancient ruins scattered across the sizable park, it is also well known as a historical site.
The natural surroundings and unusual tree species in this park provide for lovely observations.
Also, discover hidden gems and iconic landmarks while gaining a deeper understanding of the city's history and traditions with the Jaipur walking tour.
3. Mount Abu Wildlife Sanctuary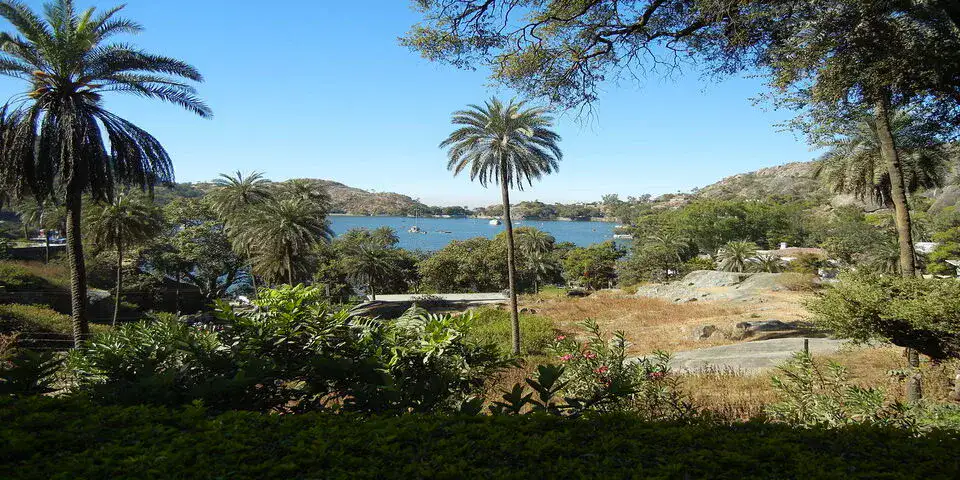 Mount Abu, one of the oldest mountains in the nation, was designated a natural reserve in 1980.
In addition to having over 200 different species of birds, this park is home to creatures including tigers, langurs, Indian hares, foxes, and leopards.
The area is well-known for, among other things, its large number of bamboo trees and varied collection of orchids.
This park is home to Gurashikhar, the tallest mountain in the Aravalli range.
As a result of ongoing weathering, several of the igneous rocks in the mountain range have significant holes.
Anytime during the winter is the ideal time to visit this place.
4. Desert National Park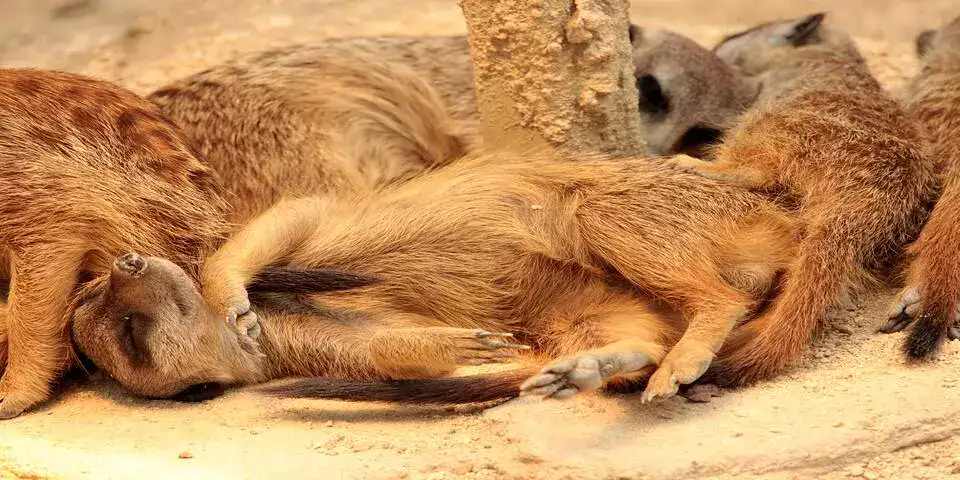 The Desert National Sanctuary, a 3162 square kilometer area close to the Rajasthani city of Jaisalmer, is one of the largest nature preserves and is thus considered among the top national parks in Rajasthan.
The domain, which primarily consists of the desert region, is known as the Desert Natural Sanctuary.
Sand dunes, which make up around one-fifth of its surface, are a great area for animals that like dry, arid environments to live.
In this region, it's common to see the blackbuck, wolf, chinkara, desert fox, and desert cat among other creatures.
One of the many species that may be found at the refuge is the Great Indian Bustard, a critically endangered bird that is unique to this area.
The vibrant avifauna in the desert contrasts with the golden sands of the desert.
Read, Street Foods in Jaipur
5. Keoladeo National Park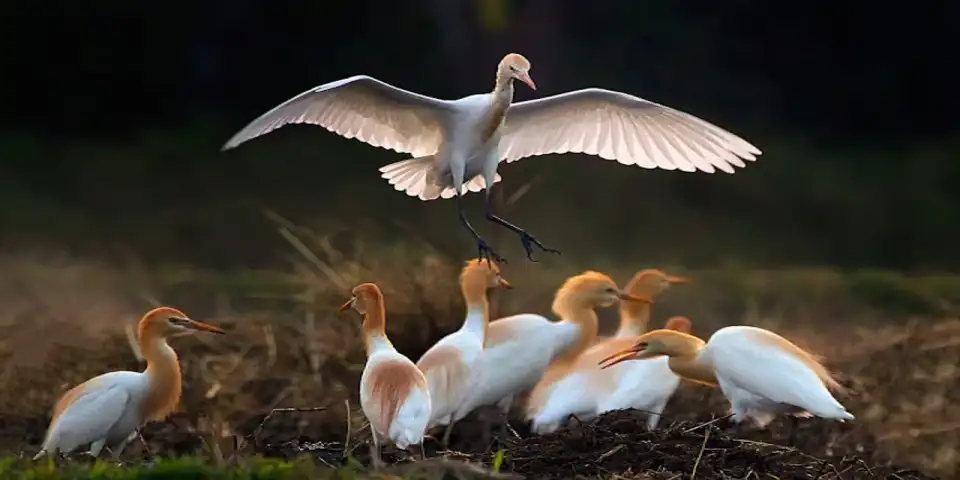 The Bharatpur Bird Sanctuary was once known as the Keoladeo National Park.
Many bird species, particularly migratory ones that travel south for the winter, take refuge in this well-known avifauna sanctuary.
One of the most important bird breeding and feeding locations on the planet is this bird sanctuary, which is also a national park.
More than 360 distinct bird species may be found in the 29-square-kilometer park.
In 1971, this park was given the status of a protected sanctuary.
It was designated a "National Park" in 1982 in addition to being included in the list of World Heritage Sites in 1985.
6. Sambhar Lake Wildlife Sanctuary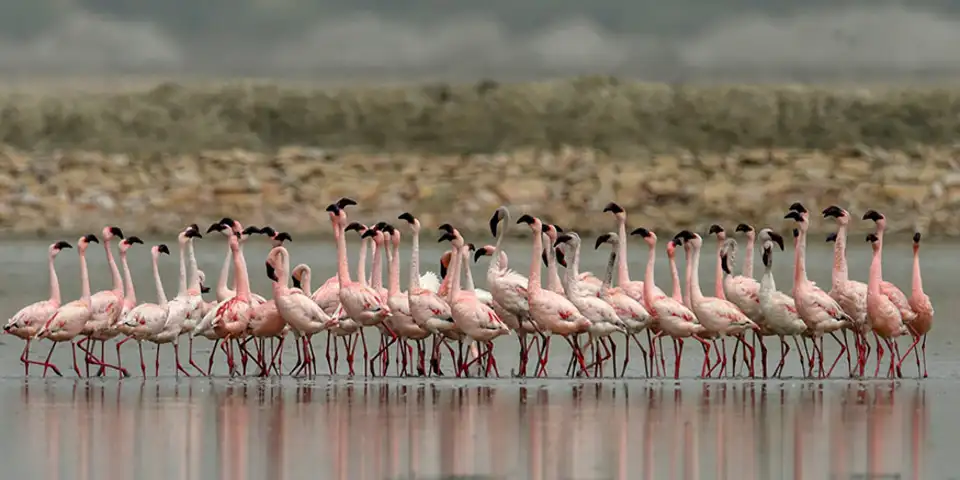 The 190 square kilometers Sambhar Lake Wildlife Sanctuary is dispersed over the Nagaur and Jaipur districts.
It is one of the best national parks in Rajasthan and the largest saltwater lake in the country.
It's indeed host to 45 different kinds of waterbirds, including geese, ducks, and gulls, as well as shorebirds, flamingos, Northern Shovellers, and other biological specimens.
7. Darrah National Park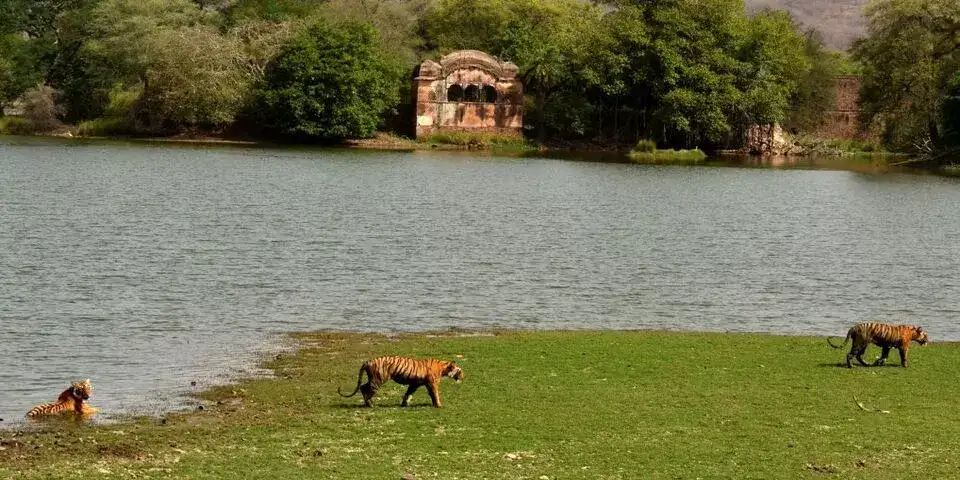 The animal sanctuaries that make up this national park, which was established in 2004, include the Darrah Animal Sanctuary, Jawahar Sagar Sanctuary, and Chambal Wildlife Sanctuary.
It is located 56 kilometers south of Kota in Rajasthan and has rugged terrain.
Darrah National Park received the designation of "protected area" in 1955.
There are many different kinds of animals and birds there.
The panther, sloth bear, wolf, leopard, chinkara, deer, wild boar, antelopes, and sambar are some of the animals that may be seen in the park.
8. Machia Biological Park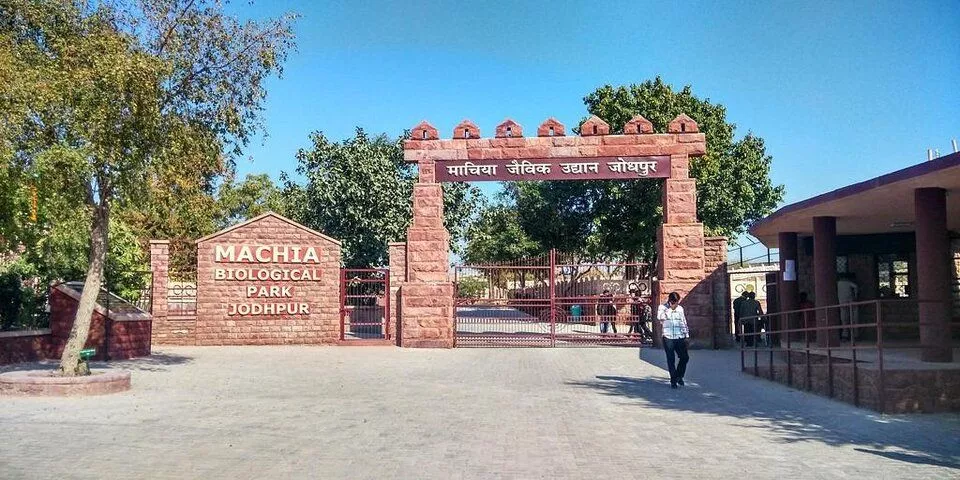 Another city in Rajasthan is known for its castles and forts is Jodhpur.
A national park for animals has located nearby the city called the Machia Biological Park. When you visit it you get to know why it is considered one of the top national parks in Rajasthan.
Within the national park lies Machi Fort.
Elephant rides and bird gazing are two of the most well-liked local pastimes.
There are walks around 20 cages so that people may see the animals.
The beauty of Kaylana lake may be observed from a location inside the park.
The park also has a veterinary center for the treatment of animals.
9. Kumbhalgarh Wildlife Sanctuary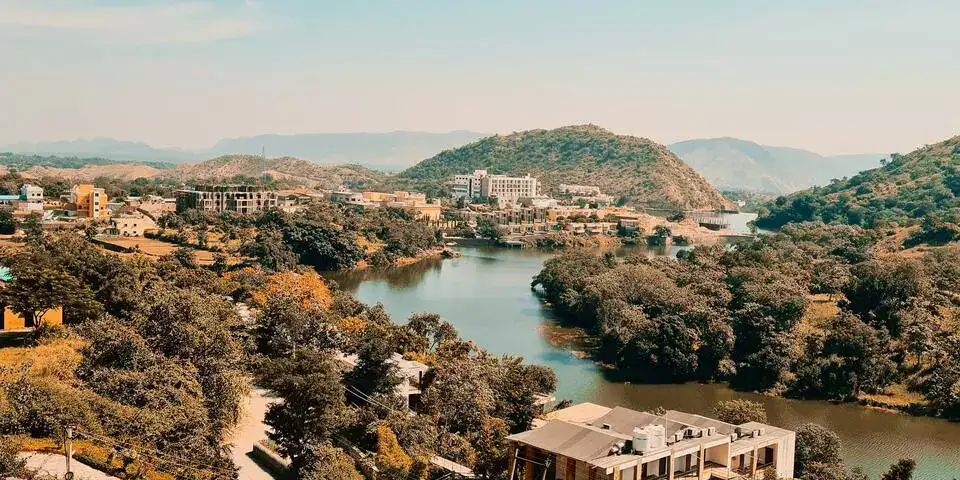 Kumbhalgarh Wildlife Sanctuary is a great natural creation that is fantastic for eye care.
Even those who adore the outdoors and birds would think it to be a paradise.
The famous Kumbhalgarh fort is located inside the sanctuary's 578 square kilometers of land that extends into the Aravali Mountains.
Leopards and panthers are the main draws, but if you wander the sanctuary's borders, you could run across a jungle cat, a jackal, a sloth bear, and other creatures.
If you visit this location, additional attractions include the Kumbhalgarh Fort and the lion safari.
Even if you go on an adventurous camping trip, you could be able to see something breathtaking in nature.
10. National Chambal Sanctuary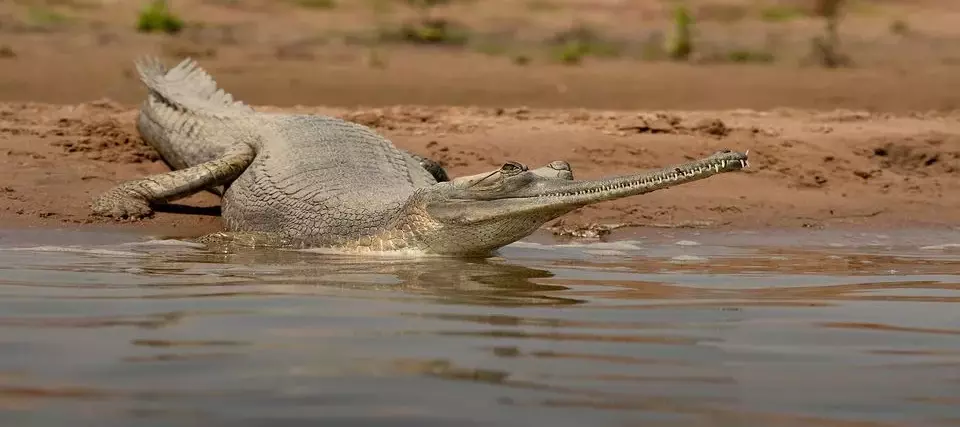 The "gharial" crocodiles, red-crowned roof turtles, and Ganges river dolphins are all critically endangered species that are protected under the tri-state 5,400 square kilometer National Chambal Gharial Wildlife Sanctuary.
It is situated adjacent to the Chambal River at the intersection of Rajasthan, Madhya Pradesh, and Uttar Pradesh.
The long, narrow eco-reserve was initially established in Madhya Pradesh in 1978, and presently the three states jointly maintain it. This diversity makes it one of the best national parks in Rajasthan.
Also, read – 13 Adventure Sports in Rajasthan that are a Must-try
11. Sita Mata Wildlife Sanctuary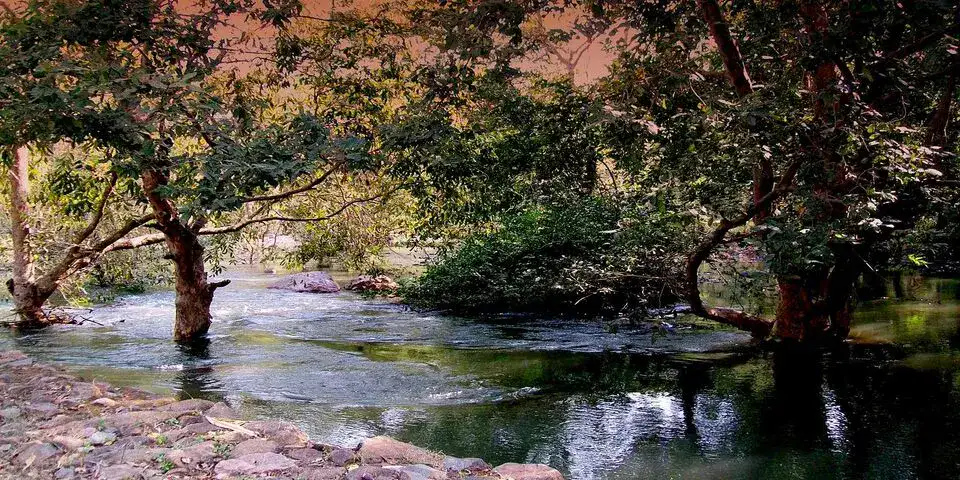 Due to its location in Rajasthan's Pratapgarh district, the sanctuary gets attention as the region's primary appeal.
It became a protected area in 1979 and is currently regarded as one of Rajasthan's most popular wildlife refuges.
The ground of the sanctuary has been rippled by the confluence of the Vindhyachal Hills, the Malwa Plateau, and the Aravalli Mountains.
The sanctuary, which is home to a broad range of plants, trees, and other species, is occasionally referred to as a birder's paradise.
The most often seen birds are the cattle egret, small egret, tawny eagle, Indian darter, grey heron, little grebe, little cormorant, white-eyed buzzard, black-winged stilt, and many others.
The park's biggest attraction is the Vegetarian Mammal Flying Squirrel.
12. Sawai Mansingh Wildlife Sanctuary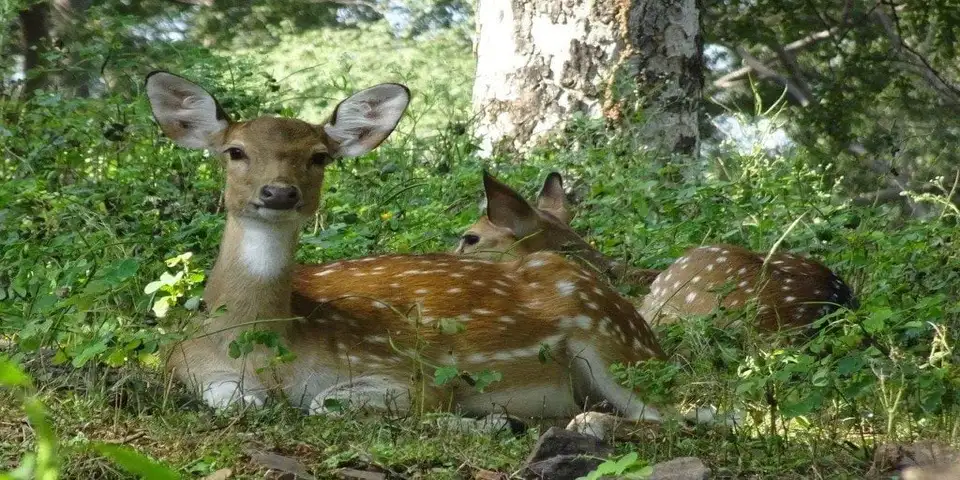 The area's most spectacular biodiverse habitat is thought to be the Balas Sawai Mansingh Sanctuary near Ranthambore.
The total area of the sanctuary is 127.76 square kilometers.
You could come across rocky areas with fertile soil, tall cliffs, slopes, flat terrains, and a diverse array of wildlife in the park.
In this Ranthambore sanctuary, you may observe Salar, Butea, Dhok, Zuliflora, Cheela, Tendu, Gurjan, Hyena, Sloth Bear, Chinkara, Jackal, Nilgai, and Sambhar, as well as birds like Peacock, Quails, Vultures, Tits, Sparrow, Parakeets, and more.
Maybe it is the variety of species that live here that makes Sawai Mansingh Wildlife Sanctuary, one of the top national parks in Rajasthan.
13. Jawahar Sagar Wildlife Sanctuary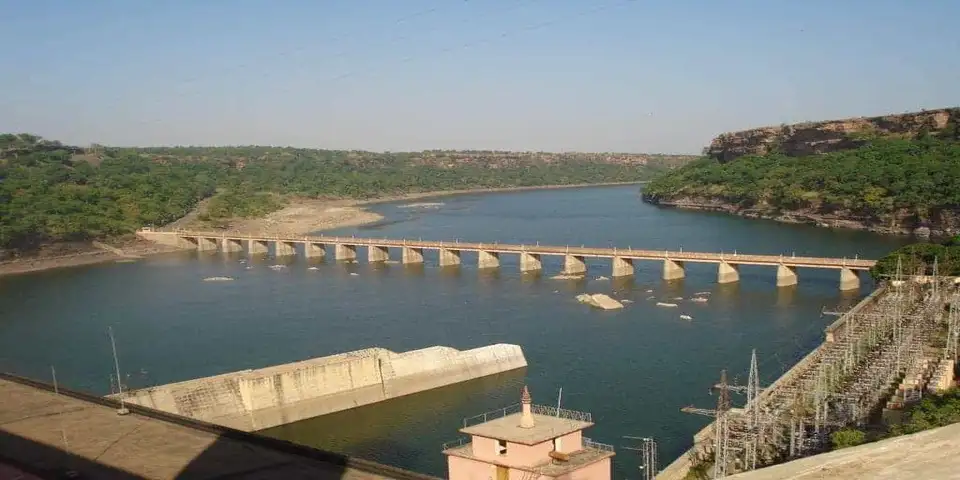 In Rajasthan's Kota area, the Jawahar Sagar Wildlife Sanctuary is close to the Jawahar Sagar Dam.
It has a surface area of 100 square kilometers and is covered with dry deciduous forests.
The gavial, crocodile, sambar deer, chital, wild boar, sloth bear, leopard, and fish all call the sanctuary home.
In 1972, the Jawahar Sagar Dam, which was built with the Chambal River in mind, was finished.
Other than national parks, Rajasthan has beautiful cities to boast about its culture and tourism. Read our Jaipur Travel Guide and Alwar Travel Guide, if you are interested.