There are some wonders that are beyond words. Such wonders are beyond our imagination. Are you keen on exploring such wonders?  You must try out must do experiences in India Come to India! This is a land where beauty meets culture and nature herself is visible in her complete form. Different cultures, languages, festivals, celebrations…etc make India more diverse and at the same time, there is also unity in this diversity. Want to experience the happiness this land offers.
Here's the list of the Top 10 Must Do Experiences in India.
1. The festival of Holi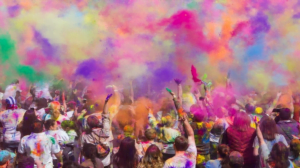 Holi is one of the famous and must-attend festivals in India. It is also called the "festival of colorshttps://en.wikipedia.org/wiki/Holi". It is celebrated every year on the 8th of march. Holi commemorates the eternal love of Hindu deity Krishna and Radha. This festival is mainly celebrated in the North Indian states compared to south India. This festival marks the end of winter and celebrates the victory of good over evil. People throw colours called gulal at each other, and exchange sweets during this festival. You can also enjoy the beauty of traditional folk music at this event of Holi. You can also enjoy the heavenly taste of Indian foods and sweets during this festival.
2. Kerala backwater tourism
Kerala backwaters are examples of the magnificent beauty of nature. Want to enjoy this beauty inside a houseboat, come to Alappuzha, Venice of the east. In Alappuzha, you can enjoy the beauty of Vembanadu lake and also the beauty of Houseboats.  November – February is the best time to visit. You can also enjoy the deliciousness of Kerala foods. Apart from houseboats, there are other types of boat rides like Shikaras, motorboats, small canoes…etc. You can explore places like Punnamada, and Kuttanadu through this boat ride. There are many travel agencies and you can book online or you can come directly and book the ride.
3. Surajkund International crafts mela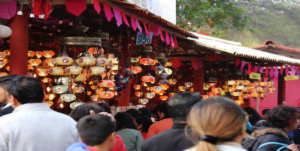 Surajkund International Crafts Mela is one of the main attractions of India. You can explore the world of Indian Crafts through this event. It is celebrated at Surajkund, Faridabad, and is celebrated during the period from February to April. This event exhibits some of the famous and unique handlooms and handicrafts of India. This event also offers the taste of various cuisines from all over the world.
The ticket price ranges from 100/- – 200/- Indian rupees. The tickets can be booked online too.
4. Chembai Sangeetolsav
Indian classical music is something unique that makes all the music lovers all over the world come and explore it. Chembai Sangeetolsav is an event that celebrates the glory of Indian classical music. Famous classical musicians from different parts of the country come together in this musical event. It is held in Guruvayoor Temple in Kerala as a homage to the greatest Carnatic musician Chembai Vaidyanatha Bhagavatar. It is a 12- 15 days event during Guruvayoor Ekadesi day, around November- December, and about 3000 musicians take part in this music festival.
You can book tickets online through the Guruvayoor website.
5. Khajuraho Dance Festival
Khajuraho dance festival is an annual event held beside the Khajuraho temples of Madhya Pradesh. It usually takes place in the month of February. At this festival, we can explore various Indian classical dances like Kathak, Bharatanatyam, Kuchipudi, Odissi, Kathakali..etc. These dances are performed in an open-air auditorium.
Entry is free. Website is available for this festival and there you can find various information including the details of different performances.
6. Kalpa village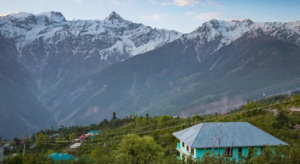 Kalpa is one of the most beautiful villages in India situated in the state of Himachal Pradesh. It is inhabited by the native Kinnauri tribe. In this village, we can enjoy the majestic beauty of the Himalayas and its snow-clad mountains packed with pine trees. It is a small village in the Sutlej River valley. There are many places to explore, like Rareng monastery, Baspa Valley, Kamru fort, Narayan Nagini temple, etc. Here we can experience the beauty of the Indian countryside and its calmness.
There are many hotels, resorts, and homestays in this village both cheaper and expensive. It is better to travel by car to explore and an experienced tour guide is also a better option.
7. Lakshadweep Islands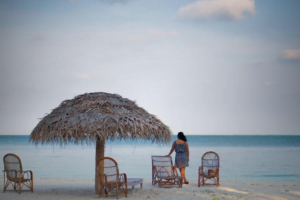 Lakshadweep is a Union territory of India, known for its diverse marine ecosystem mainly the coral reefs. We can enjoy the beauty offered by the Indian coastal area. It is a union of 36 island groups and only a few are inhabited. Only a few islands are open to visitors.
Kavaratti is one of the more developed islands of Lakshadweep and there we can explore many mosques including the Ujra mosque. Kavaratti Aquarium is another major attraction that showcases the aquatic diversity of the Island. Many water activities like scuba diving, kayaking, and Water surfing are also offered there.
To visit this island, all travelers will need a permit and for that, you need a police clearance certificate and all your identification process. Many tour packages are available to visit Lakshadweep. Kochi is the gateway to Lakshadweep and it is in Kochi that all Flights and Ships to Lakshadweep are operated.
8. Banaras
Banaras is also known as Varanasi is called the spiritual capital of India located in the state of Uttar Pradesh. There we can experience the beauty and spirituality of the river Ganges. There are about 2000 temples including the famous "Golden Temple". Banaras is also famous for its silk, sculptures..etc. This place opens the rich culture and tradition of India.
Read our popular blog about 30 best places to visit in January in India
'Lal Bahadur Shastri Airport' is the nearest airport and you can also get there by train.  Minimum 4 days are required to explore the city. It is best to visit during winter (November to February).
9. National Museum of India, New Delhi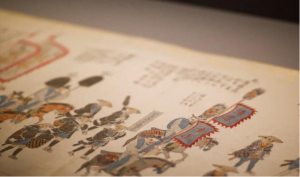 It is one of the largest museums in India, where many prehistoric artifacts are stored and preserved. It also focuses on Buddhist studies. This museum shows the long history of India and symbolizes its rich history. It is also home to modern art too. If you are curious about Indian history, this museum will help you. It also has some foreign work of artifacts too. The museum contains around 200,000 works of art covering over 5000 years.
Visiting hours are from 10:am to 6:pm, except for Monday.
10. Mysore Palace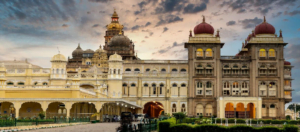 Mysore Palace is one of the most famous historical buildings that upheld the magnificent glory of Indian Architecture. Inside this palace, we can see the rich Indian culture. It is also known as Amba Vilas Palace, located in Mysore, Karnataka. It is the symbol of the glory of the Wadiyar dynasty.
Visiting hours are from 10:am to 5: 30 pm
The nearest airport is New Bengaluru International Airport. Trains are also available.
Frequently Asked Questions:
1. Are tour guides necessary?
Answer: It is better to have an experienced tour guide. They will help us to find routes easily and will be of great help in explaining facts and what not to-dos. Especially in hilly areas, there is a high chance to get lost. So, it is better to have a tour guide.
2. Can we go on foot, is it necessary to have a vehicle?
Answer: In some places, it is okay and easy to go on foot, but some places need vehicles because walking is difficult, especially in hill stations.
3. What can we do if can't get tickets online to some events and places?
Answer: In many events and places on the spot tickets are also available. You can also get help from different travel agencies.