Indian food is among the most popular and often consumed cuisines in the world. Popular Indian Food includes a wide variety of curries, rice dishes, meats, veggies, and breads, all of which are seasoned with a variety of traditional spices. Despite the fact that regional and state-specific specialties differ, spices and flavors are generally comparable no matter where you are in the world.
India never stops surprising you in whatever way, whether it is through culture, history, traditions, or cuisine. If you move 150 miles, you will notice that the food changes along with the culture, whether you are hiking in the high mountains of the north or lounging on the beaches of the south.This carefully designed food tour will introduce you to a variety of mouthwatering treats of  Delhi Food Tour,  Agra Food Walk, Popular street food, allowing you to explore your culinary tastes.
In order to help you navigate the huge food world of India, we've put up this list of the top 17 traditional dishes you simply must try. These 17 Everyday best Indian food menus are loaded with nutritious ingredients, such as nutritious grains, lean meats, and a tonne of fresh fruits.
1. Chaat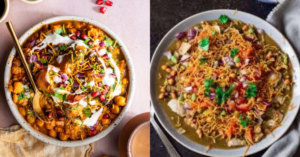 In India, "chaat" describes a variety of small snacks, dishes, and street food that frequently mixes the flavors of salt, spice, sweetness, and sourness. In addition to loaded bread and deep-fried pastries with dipping sauces, they sell a range of dishes.
2. Idle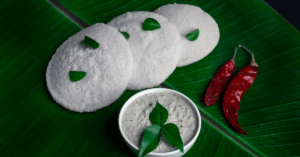 Idli is a popular Indian dish in many South Indian households. It is made by steaming a batter made of fermented rice and lentils. These piping hot, savory cakes are commonly consumed on their own, dipped in chutney or sambar, or spiced with a variety of herbs and spices.
3. Vada Pav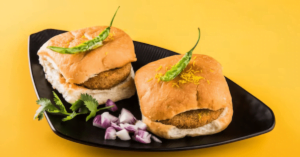 Vada Pav is a popular Indian nation food sandwich-style snack from Mumbai that gets its name from its two main components: pav, or white bread rolls, and vada, or spicy mashed potatoes that are deep-fried in chickpea batter.
4. Masala Dosa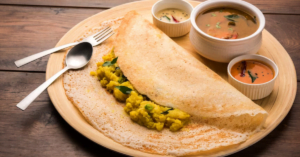 A batter of soaked rice and black lentils is pounded into a pulp and combined to create a thick batter to make the masala dosa, a common southern traditional Indian dish. It is frequently topped with grated coconut and chopped coriander after being baked into a thin pancake on a hot, oiled griddle and filled with potatoes, onions, and mustard seeds.
Are you interested in experiencing the flavors of Indian cuisine?
Connect with us now today and let's make your taste buds dance with delight! 
5. Sambar
A tamarind-based soup made with lentils and vegetables is called sambar. Although it comes from Tamil Nadu, South India as a whole enjoys great popularity with it. Traditional accompaniments to the dish include steaming rice or a variety of  best Indian flatbreads.
6. Gol Gappe, Puchka, and Panipuri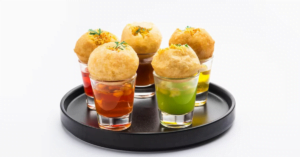 These tiny, crisp round pieces are filled with chickpea tamarind paste, potato, onion, and seasoned water. It is small enough to fit entirely inside the mouth and is offered for sale throughout India under a variety of names, including Puchka in West Bengal. The most popular change involves replacing the spiced water with a little amount of whisky or rum, which elevates the flavor to incredible heights.
7. Chole Bhature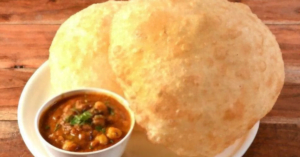 Chole Bhature is the best street food, which is traditional Punjabi breakfast made up of fluffy fried bread called Bhature and a substantial chickpea soup called Chole.
8. Masala chai
Masala chai is offered by chaiwallas, is a kind of this traditional Indian tea that can only be found in India, even though it is sold in many different diluted forms throughout the world.
9. Pakora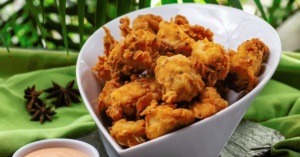 Pakora is a savory, deep-fried Indian snack made with cubes of meat or veggies of your choosing, which are then coated in chickpea flour, seasoned with turmeric, salt, chilli, or other spices, and then deep-fried in ghee. It is a classic Indian snack that can be easily obtained on many street corners. Locals prefer to consume fried meals in the spring to commemorate the monsoon season.
10. Butter Chicken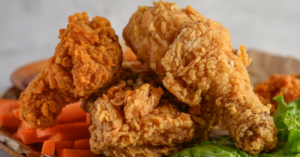 The world loves butter chicken; it is not just a favorite in India. However, this is a rather modern design in terms of traditional foods dishes. The dish was made on the fly for a busload of refugees. However, the combination of tomato-cream sauce flavored with spices and served with tandoori chicken was a hit and quickly became well-known throughout the country.
11. Pyaaj Ki Kachori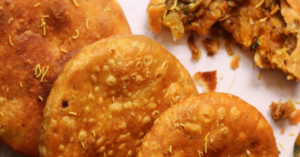 It is a common breakfast or evening snack from North India that is deep-fried and stuffed with potatoes and onions. Mint chutney should be served with it.
12. DAL-BAATI-CHURMA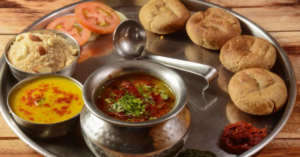 This Rajasthani dish includes a lentil preparation (dal) to pair with a particular type of hard bread (baati) fried in a traditional oven and a particular type of ground-wheat snack (named Churma) cooked with sugar and Indian butter (Ghee).
13. Mutton Hyderabadi Biryani
A flavorful rice meal that is gently cooked in sealed containers with numerous spices, saffron, and marinated chicken or mutton. Available all over India in a variety of forms, be sure not to miss this.
14. Dal Makhani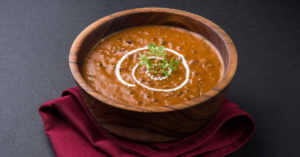 This is a classic Punjabi delicacy in which lentils and beans are simmered overnight in a tangy masala with the addition of dollops of fresh cream for a creamy finishing touch.
15. Rajasthani Gatte ki Sabzi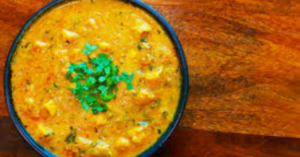 Gatta Curry, also known as Besan Gatte Ki Sabzi, is a specialty of the Indian state of Rajasthan. In this curry, spicy and sour yogurt sauce is used to cook chickpea flour dumplings.  When you eat gatte pieces  in vegetable curry as part of a Rajasthani lunch, you must never forget to order gatte ki sabzi.
16. Thali
The term "thali" is also used to describe an Indian-style lunch that is served on a platter and includes a variety of different foods dishes with different variations, such as North Indian Thalis and South Indian Thalis.
17. Rogan Josh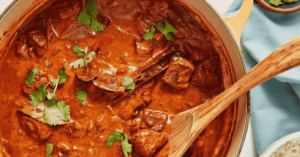 A flavorful lamb meal called rogan josh features yogurt, caramelized onions, and a variety of spices. Pieces of lamb or mutton are cooked in a gravy flavored with garlic, ginger, and aromatic spices (cloves, bay leaves, cardamom, and cinnamon), and it is typically served with steaming rice.
Conclusion
India is the ideal place to discover numerous well-known Indian delicacies, whether you're craving tandoori chicken or want to sample dal for the first time. It can be a little scary for people who are unfamiliar with Indian cuisine to try it at restaurants or buffets. It can be thrilling and fun to try new and diverse foods from India, rather than intimidating, if you have some understanding of the historical and cultural backdrop of Indian cuisine and know how to translate some Indian food names near me.
Indian cuisine is full of an enticing variety of colors, textures, and aromatic spices to discover, ranging from unusual breads and deep-fried street dishes to rich curries and cooling beverages. Keep these top 17 Popular traditional dishes in India safe and prepared for a future vacation or foray into Indian cuisine.