What is the most crucial requirement when you are travelling? packing your clothes? Bringing food? Keeping your medication on you? It involves first determining where you want the tour to take place and how you want to get there. Whether you choose to travel by land, sea, or air, the route you choose is the only one that can get you to your destination.
Transportation in India
We will show you how to discover and book your preferred mode of transportation, including a flight, taxi, or cab, with the utmost comfort and enjoy a comfortable travel. We will assist you in locating the finest method of transportation for your trip, no matter how short or long it is, whether it is inside your own country, down the street, or abroad. Learn more about your favourite vacations by continuing to read.
1. Booking a train journey
One of the most comfortable and visually appealing travel options is by train. While riding a train through stunning rainforests, mountains, bodies of water, tunnels, and bridges, you get to view a variety of wildlife. The steps that you can utilise to schedule your train travel are listed below.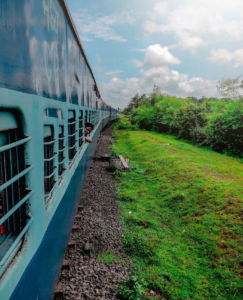 You must first access www.irctc.co.in, the IRCTC's official website, by clicking the following link. A mobile browser can also be used to do a search on the IRCTC website.
The Menu can be found at the top of the IRCTC website. To log into your IRCTC Account, click it and then choose "Login." Click "Sign In" after you have entered your username, password, and the captcha.
After logging in, the "Plan My Journey" option will be available, followed by the "Select Favorite Journey List" option, where you must enter information like the start station, destination station, and date.
You must now click on "Submit" to acquire the complete list of trains that coincide with your route. You must now fill out some more information regarding the sort of journey you choose, such as the VIP quota and/or a ladies ticket, as well as whether you like to travel in a sleeper or an air-conditioned vehicle.
You must now fill out some further information, including the passenger's name, age, gender, and preferred type of berth.
If your child is under the age of five, you must also enter their information.
The phone number where the information from your ticket will be sent to you through text message on your phone must now be entered.
You then need to click on the next button to view the payment gateway's information and finish making your journey payment. You can make your payment with a debit card, credit card, or your online wallet.
Hence your train ticket is booked and you have to just sit back and relax for the ticket your journey.
Read: Winter Festivals in India
2. Booking a Cab journey
You may book a cab using the internet Ola and Uber applications from practically anywhere in the world. Most goods are now readily available online thanks to the development of the internet. The day when you needed to look for a private cab has long since passed. They are now only a click away from being in your hands. With just a few taps on your smartphone, you can book a cab and have it waiting for you when you get to our location.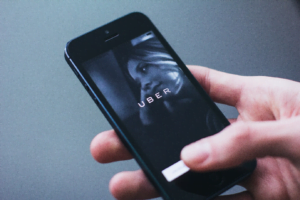 With a variety of options, these applications give you the simplest and safest way to travel. In practically every major city and town in the nation, these applications offer rides. All rides have GPS navigation so you can follow your ride and route.
So, the following is a step-by-step tutorial for ordering a ride on Ola:
You must first download the apps from the app store or play store to your phone.
The next step is to create an account with your phone number or email address.
You will receive an OTP on your phone. This either needs to be entered manually or may do it automatically.
Once you've created an account, the map will show your current location.
Enter the pickup address and confirm that location is enabled on your smartphone before calling a ride.
Enter the drop-off location next.
Now, choose a taxi based on your preferences from the possibilities offered.
The next step is to choose whether to ride now or later; choose later if you need to make a reservation in advance.
To reserve your ride, select on the ride now.
On your cell phone, you will get the driver's information as well as an OTP.
You will eventually be able to see the driver's path on your phone after a little while. Utilize this to follow your driver.
Give the driver the OTP when he comes to confirm your ride.
Here are the details of how to reserve an Uber.
Install the Uber mobile application.
.Launch the app, then register.
Tap the location option after making an account to input your location.
The destination you want to go to should then be entered.
You must now choose a ride from the various options based on your budget.
then select "book the ride" from the menu.
In a few seconds, you will get an OTP and the driver's information.
Give the driver the OTP to start the ride when he arrives.
Read : cheap bars in delhi
Conclusion
Therefore, you can easily book your cab or train using the aforementioned instructions. These actions will help you travel safely and without incident. Traveling and planning trips have never been simpler than they are today. Even just making a phone call or going through a quick registration process will suffice. Enjoy your adventure!