The most diverse country in the world, India, has indescribable culture, religious nature, spiritual aroma and many other uncountable things to offer.
Indeed, you cannot measure India by your eyes, let alone see it. But, tourists come here to experience every bit of it and want to discover every part of India. 
The travel circuits in India give you a glimpse of Indian culture and the magnificent history of the country. To make your exploration process easier, we have added a few of the most famous tourism circuits in the country.
We have also included the thematic circuits proposed under the 'Swadesh Darshan Scheme' of the Indian government so that you don't need to read any other article to get information about the different tourist circuits in India.
Tourist Circuits in India
Like its festivals, the travel circuits of India are also something that you cannot take note of at a time. But, here's the list of 20 welcoming tourism circuits in India so that you can fulfill the desire of your ambitious eyes.
1. The Golden Circuit in India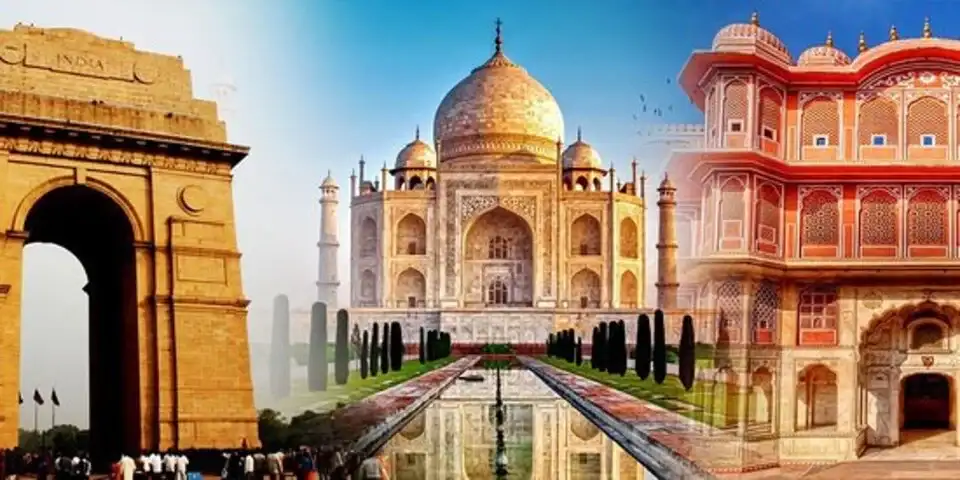 The Golden Circuit of India does not need any introduction. This luxury travel circuit is one of the most popular Tourist circuits in India among tourists because you get to see the Taj Mahal during the tour.
Other than Taj, you also cover monuments, architectural sites, historical buildings, and also many UNESCO World Heritage Sites.
Destinations: 
Delhi: India Gate, Red Fort, Chandani Chowk, Qutub Minar.
Agra: Taj Mahal, Fatehpur Sikri, Agra Fort.
Jaipur: Jantar Mantar, Hawa Mahal, City Palace, Amer Fort, Nahargarh Fort.
2. Nilgiri Circuit in India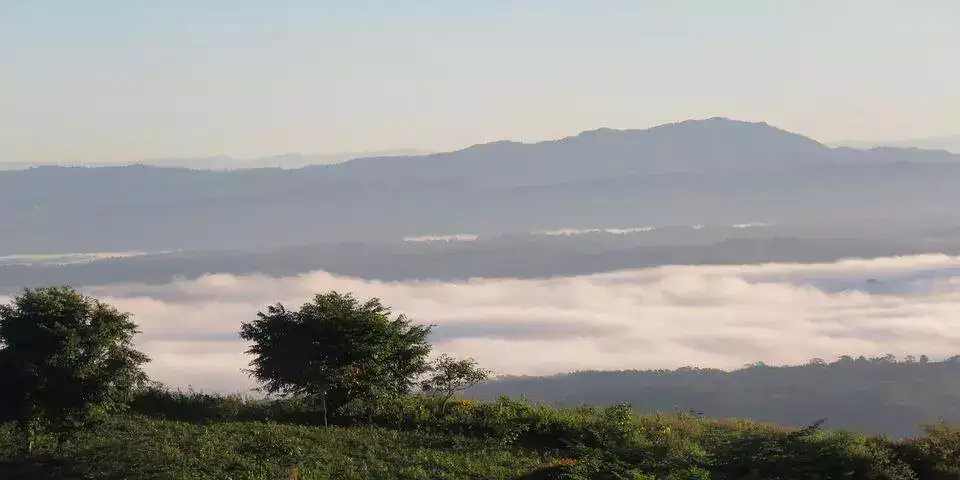 One of the most beautiful mountain ranges in India – Nilgiri – lies on the western ghats. They are blue mountain ranges because of the many 'Neelakurinji' flowers on the hills.
See the nightlife and greenery of the silicon valley of India – Bangalore, the majestic buildings and monuments of Mysore, and the tempting tea plantations in the Ooty.
Destinations: 
Bangalore: Cubbon Park, Bangalore Park, Devanahalli Fort, Lal Bagh, Bannerghatta National Park.
Mysore: Mysore Palace, Folklore Museum, Melody World Wax Museum, Mysore Zoo.
Ooty: Emerald Lake, Avalanche Lake, Government Rose Garden, Dodabbetta.
Planning to visit India, Book your India Trip with us.
3. Backwaters Circuit in India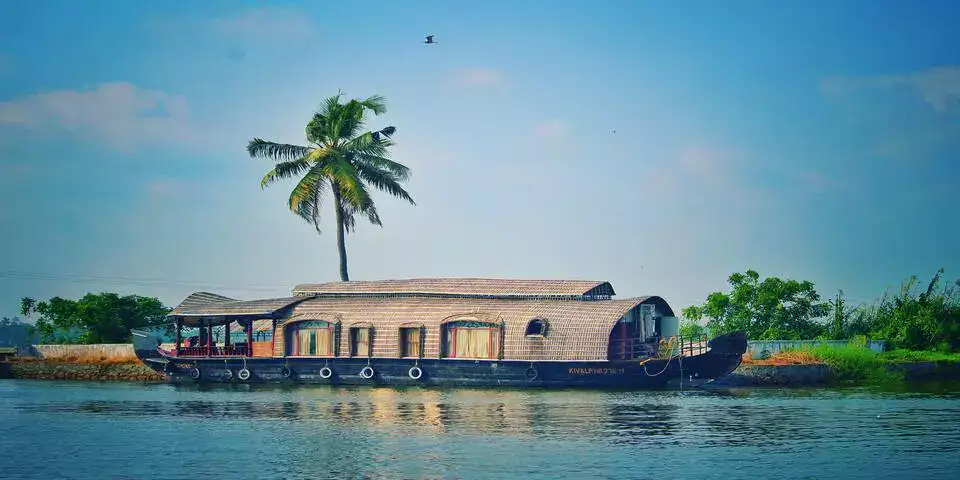 Enjoy the chain of lakes and canals parallel to the Arabian sea spreading from one corner of Kerala to another. 
Take a backwater safari through the pines and mangroves on the houseboat and gain insight into the beautiful ecosystem of God's own country.
Destinations: 
Alleppey: Krishnapuram Palace, Kuttanad Backwaters, Marari Beach, Pathiramanal Island, Vembanad Lake, Alleppey Palace.
Kochi: Cherai and Vypeen Island, Bolgatty, Fort Kochi.
Kumarakom: Kottayam, Kumarakom Backwaters, Pathiramanal Island, Vegamon.
4. Chota Char Dham Circuit in India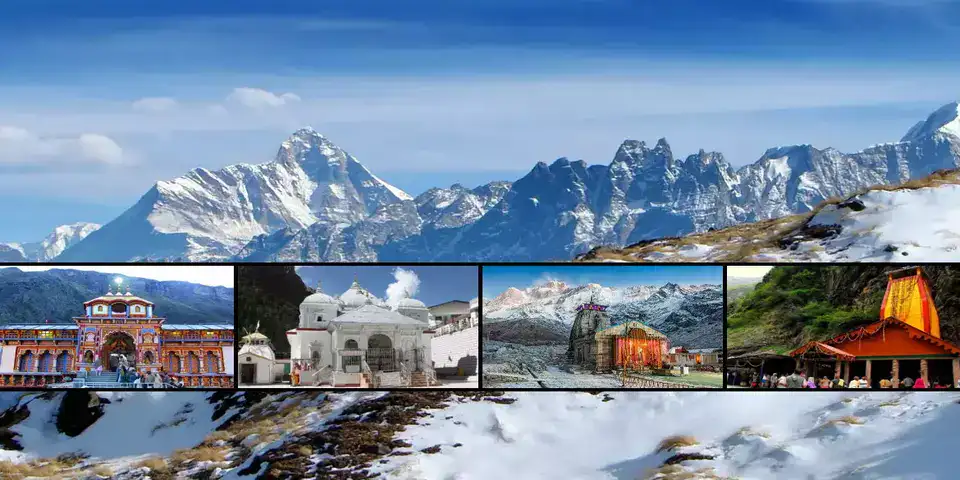 Chota Char Dham Circuit is considered the most popular Hindu pilgrimage and comes under the list of the holiest Tourist circuits in India. This travel circuit is in the state of Uttarakhand.
Destinations: 
Badrinath: Badrinath Temple, Vyas Gufa, Bheem Pul.
Kedarnath: Kedarnath Temple.
Gangotri: Gangotri Temple, Surya Kund.
Yamunotri: Birla Ashram, Narayan Temple, Sita Ram Lakshman Hanuman Mandir, Aravind Ashram.
5. Sufi Circuit in India
The Islam religion teaches us that we all are the children of one God.
The Sufi Circuit allows us to see the fascinating Dargah of Hazrat Nizamuddin Auliya in Delhi, Charar-e-Sharief in Srinagar, and Dargah of Salim Chisti in Fathepur Sikri. 
Destinations: 
Delhi: Hazrat Nizamuddin Auliya Dargah
Agra: Fatehpur Sikri, Salim Chisti Dargah
Jammu & Kashmir: Chrar-e-Sharief
Maharashtra: Aurangabad, Shirdi.
Bijapur, Awadh, Punjab, Haryana, Uttarakhand.
6. Christian Circuit in India
You get to explore the cathedrals or churches of the Indian states of Goa, Kerala, and Tamil Nadu.
Modern Goa is famous for its villas made in Portuguese architecture. Kerala is the state where Christianity is the third practiced religion while Tamil Nadu, along with its temples also famous for its well-known churches.
The Christian Circuit got the highest bookings in the Winter season.
Destinations: 
Read: Chandni Chowk Food Walk
7. Tirthankara Circuit in India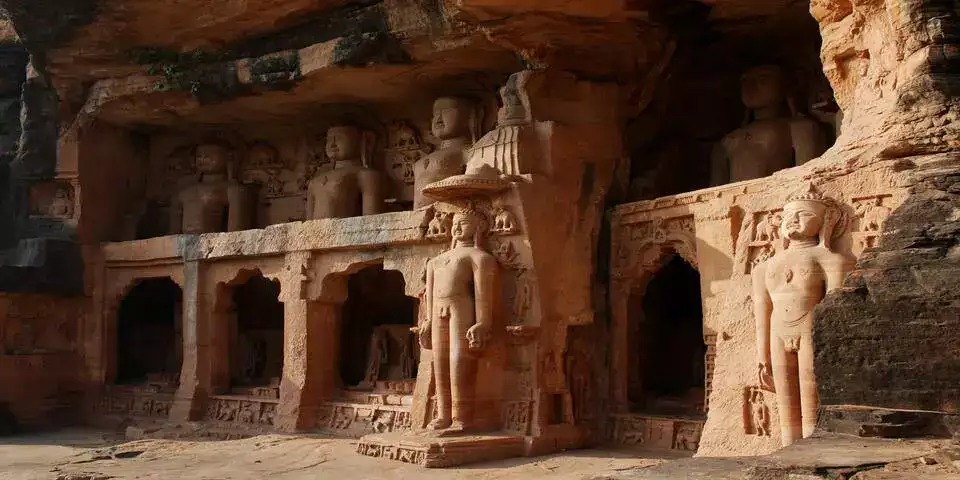 Jainism teaches us to serve. It says that the path of enlightenment only opens when one is ready to help and serve others including animals and mother nature. 
You get insights into more of such learnings when you travel the Tirthankara Circuit. The circuit covers the sites related to Lord Mahavir and Jain Temples.
You see the Jain architecture, cuisines, their art forms, and the history of Bihar.
Destinations: 
Bihar: Nalanda, Shanti Stupa Rajgir, Muzaffarpur, Giridih, Bhojpur, Banka, Patna, Jamui, Parasnath, Nevada.
8. Buddhist Circuit in India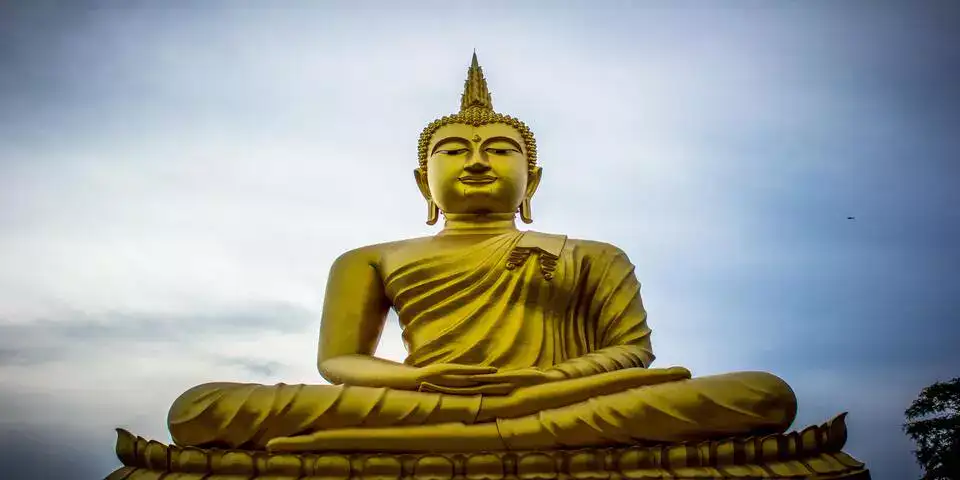 If you want to see the sacred shrines of Buddhism, you must think of Buddhist Circuit. The temples, monasteries, and stupas tell everything about the culture. 
Buddha was born as Siddhartha in Lumbini, got enlightened in Bodhgaya under the Bodhi tree, preached in Sarnath, and achieved salvation in Kushinagar.
Destinations: 
Lumbini: Royal Thai Monastery, Maya Devi Temple, Lumbini Monastic Site, Kundan Stupa, Myanmar Golden Stupa.
Bodhgaya: Mahabodhi Temple, Buddha Statue, Metta Buddharam Temple.
Sarnath: Tibetan Temple, Japanese Temple, Sarnath Temple, Dhamek Stupa, Chaukhandi Stupa.
Kushinagar: Parinirvana Stupa, Chinese Temple, Matha Kuar Shrine.
9. Wildlife Circuit in India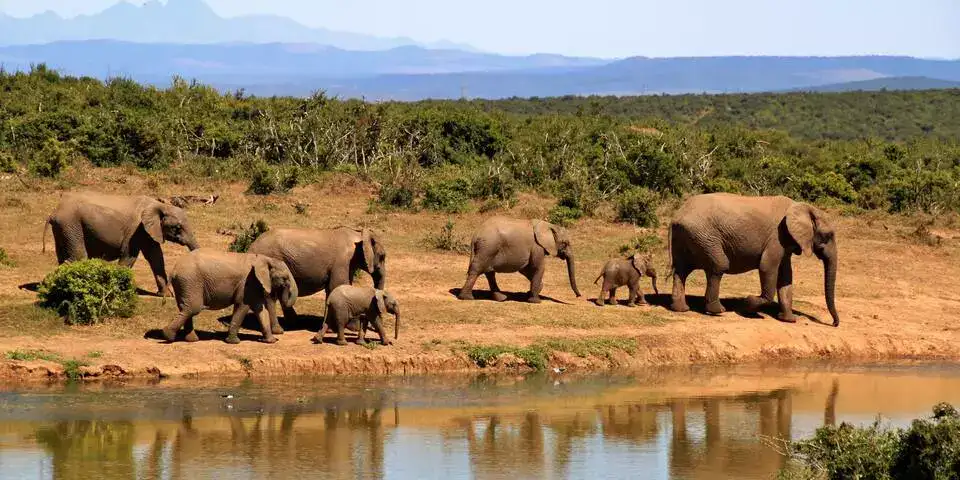 It is always a pleasure to be in the lap of mother nature. And to offer the same experience, wildlife circuits indulge you with the flora and faunas of the various sanctuaries and national parks.
Destinations: 
Madhya Pradesh: Bandhavgarh National Park,

Madhav National Park, Sanjay National Park

Kanha National Park: Chilpi Range, Kanha Museum, Mukki Gate.
Bandhavgarh National Park: Badi Gufa, Bagel Museum, Village Talla, Mahaman Pond, Three Cave Point.
10. Tribal Circuit in India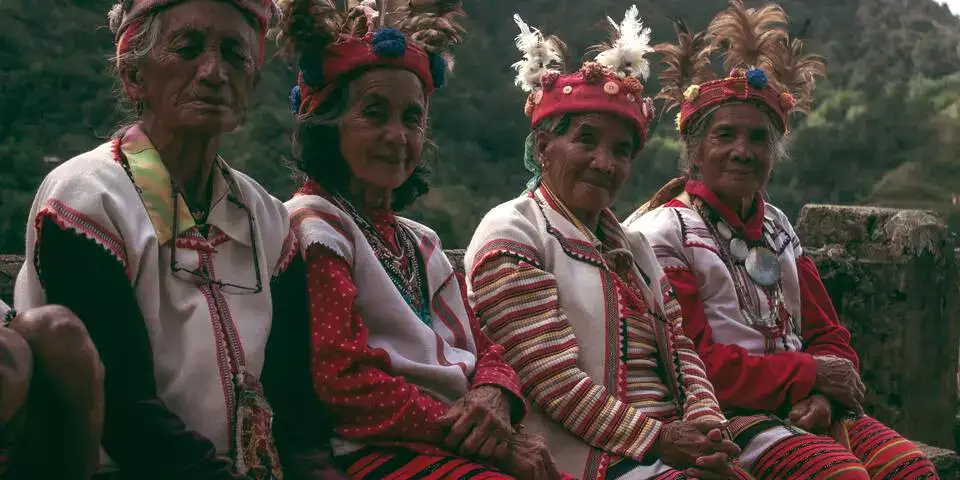 India is, perhaps, second to Africa in having the highest concentration of tribes and tribal people. Every tribe has its own culture and they have been raised by mother nature with immense love and care. 
You travel through the states of  Telangana, Chhattisgarh, and Nagaland during this tribal circuit. Telangana has 32 tribal communities while Nagaland has 17 major tribes. 
During the nature-loving visit to Nagaland, you travel to Mokokchung, Tuensang, Mon, Peren, Kohima, and Wokha.
Destinations: 
Telangana
Chhattisgarh
Nagaland
11. Rural Circuit in India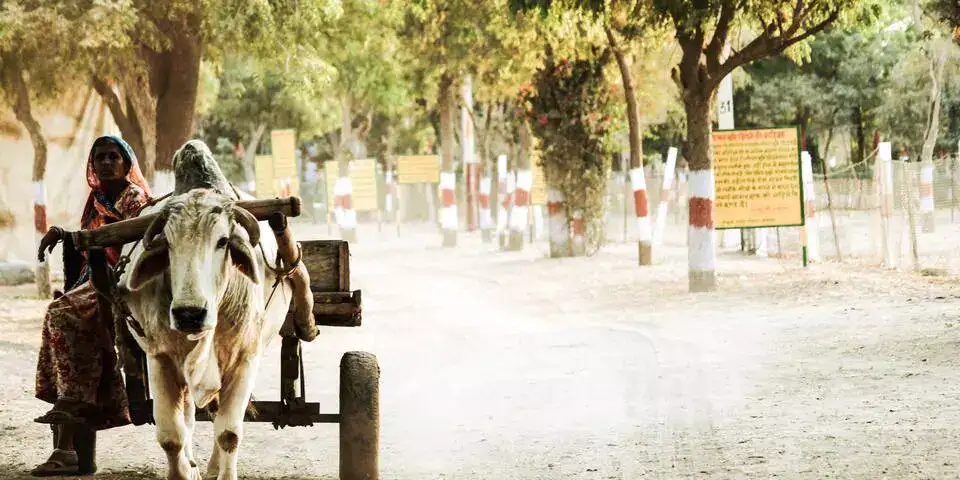 The real India resides in its villages. It is for sure that you will not get to see as many resources and the comforts as you get them in any metro city, but the culture, nature, care, and love you will experience are indescribable.
And the purpose of the rural circuit is to give you the same experience that we have talked about. 
Destinations: 
Rural Circuit Malanad Malabar Cruise Tourism: Kuppam
Bihar Gandhi Circuit: Bhitiharwa Theme Park,  Chandraiah Theme Park, Turkauliya
12. Heritage Circuit in India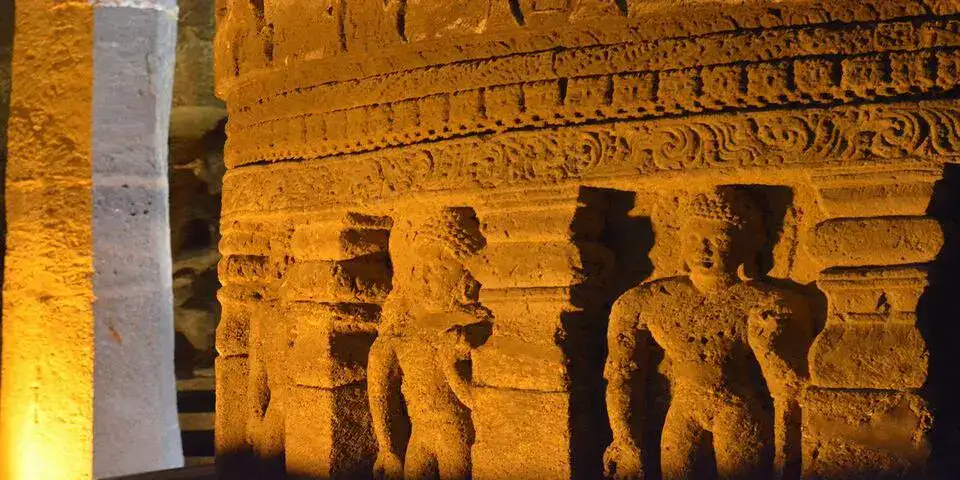 India has 36 UNESCO World Heritage Sites and more are on the tentative list.
As a home of heritage and culture, India has so much to offer you from lush rainforests to deserts, and from the lengthy walls of forts to spectacular parks.
Destinations: 
Tourism circuit in Rajasthan: Kumbhalgarh Fort, Ranthambore Fort.
Assam Circuit: Tezpur Bamuni Hills, Kamalabari Ghat
Uttar Pradesh Circuit: Meerut Maghar Dham, Sant Kabir Nagar
Gujarat Circuit: Sharmishtha Lake, Tana Riri Park
Pondicherry Circuit: Franco Tamil Village
Punjab Circuit: Naina Devi Road, Thakt-e-Akbari
Uttarakhand Circuit: Baijnath, Devidhura
Madhya Pradesh Circuit: Khajuraho, Gwalior Fort
Telangana Circuit: Qutb Shahi Heritage Park, Raymond's Tomb
Wanna book Agra Colonial Heritage Walk Tour with us.
13. Desert Circuit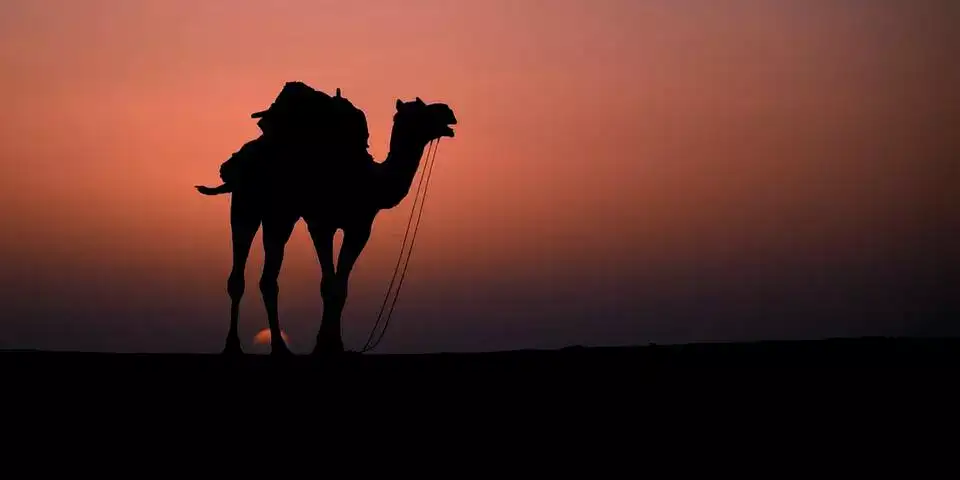 Rajasthan is known as the 'Desert State of India'. And this Indian state is also famous for its royalty. 
Royal Rajasthan has its traditional culture and forts or palaces to attract domestic and international tourists. Once you land on its land, you get familiar with its very core.
Destinations: 
Jodhpur: Ghanta Ghar, Jaswant Thada,  Mehrangarh Fort, Umaid Bhawan Palace, Balsamand Lake.
Jaisalmer: The Thar Desert, Patwon ki Haveli, Jaisalmer Fort, Gadisar Lake, Salim Singh Haveli.
Bikaner: Junagarh Fort, Lalgarh Palace, Devi Kund Sagar.
14. Coastal Circuit in India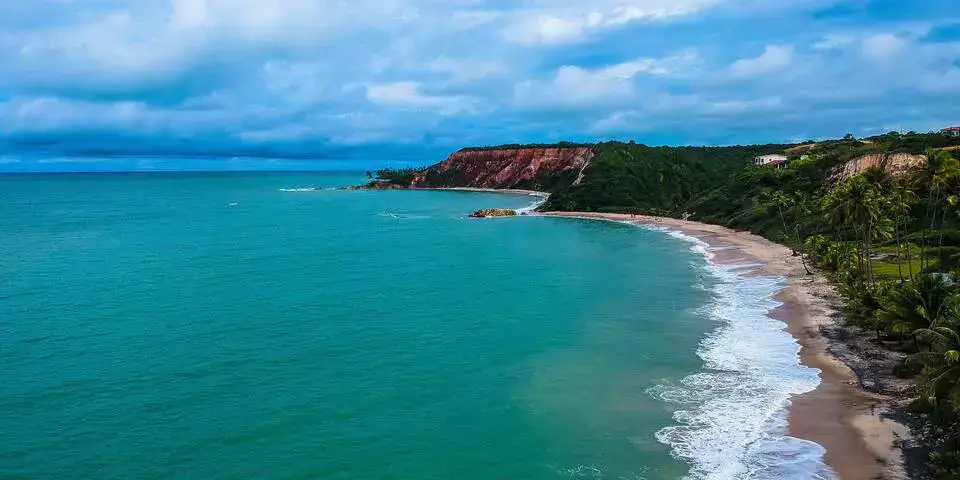 The Coastal Circuit of India covers the 7,517-km-long shoreline. 
Beaches of states and union territories like West Bengal, Odisha, Karnataka, Andhra Pradesh, Tamil Nadu, Pondicherry, Kerala, Maharashtra, and Goa form this coastal circuit.
The islands of Andaman & Nicobar and Lakshadweep are also covered in this travel circuit.
15. Himalayan Circuit in India
The spiritual experience and peace that you receive from the great Himalayas is something that you cannot get anywhere in the world.
To keep this in mind, the Himalayan Circuit takes you through the foothills towns, and cities and gives you the luxury to experience the beauty of the Himalayas.
Destination:
Jammu & Kashmir Himalayan Circuit:
Anantnag, Kishtwar, Pahalgam, Daksum, Ranjit Sagar
Mantalai, Sudhmahadev, Patnitop
Gulmarg, Baramulla, Kupwara, Leh
Rajouri, Shopian, Pulwama
Himachal Pradesh Himalayan Circuit: Kiarighat, Dharamshala, Chamba, Manali, Shimla, Bir.
16. North-East Circuit in India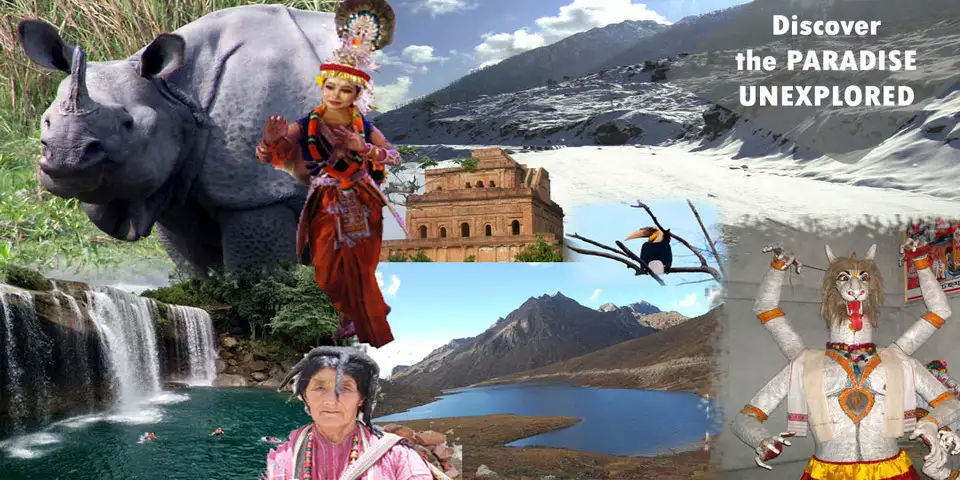 One of India's most fascinating travel circuits – the North-East Circuit – introduces you to the beautiful northeast states of India. 
These states, like any of the Indian states, have their specialty and culture. During this tour, you get to see the magnificent Himalayan mountain and ranges.
Visit the first organic state in the world, Sikkim; the world's only floating national park in Manipur. Enjoy a cup of tea at the rainiest place and the all-time beautiful weather will be with you everywhere you go.
Destinations:
Sikkim
Assam
Tripura
Arunachal Pradesh
Meghalaya
Nagaland
Manipur
Mizoram
17. Eco-Tourism Circuit in India
India has saved its natural beauty in the form of national parks, tea plantations, vegetative forests, wildlife sanctuaries, majestic mountains, and biological and zoological parks.
Destinations: 
Kerala Circuit: Pathanamthitta, Gavi, Vagamon, Thekkady
Uttarakhand Circuit: Tehri Lake, Chamba
Jharkhand Circuit: Betla National Park, Hill Top Dalma
Telangana Circuit: Singotam Reservoir,  Akka Mahadevi Caves
Madhya Pradesh Circuit: Gandhisagar,  Omkareshwar
Mizoram Circuit: Hmuifang, Berawtlang
18. Ramayana Circuit in India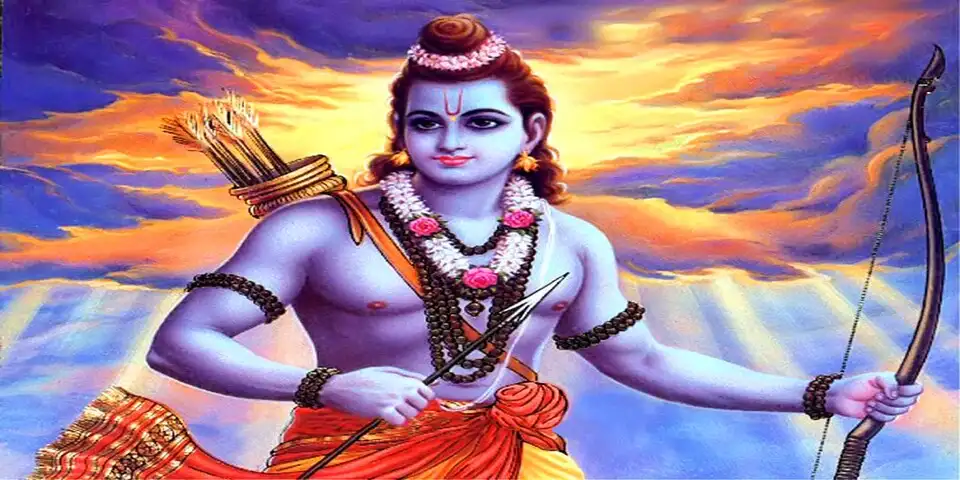 Well, the Ramayana Circuit only includes the state of Uttar Pradesh but is enough to observe the era of Ram Rajya. 
This travel circuit is ideal if you want to know the legends of Lord Rama.
Destinations:
Uttar Pradesh Ayodhya under Ramayana Circuit: Ram ki Paidi, Laxman Qila, Panchkoshi Parikrama
Uttar Pradesh Chitrakoot and Shringverpur under Ramayana Circuit: Chitrakoot, Shringverpur
19. Krishna Circuit in India
The travel circuit is centered on Lord Krishna and is named after him. Under the Krishna Circuit, 12 destinations are spread over five states.
Destinations:
Gujrat: Dwarka
Rajasthan: GovindDevji temple, Jaipur; KhatuShyamJi, Sikar; Nathdwara; Rajsamand.
Uttar Pradesh: Vrindavan, Barsana, Gokul, Mathura, Nandgaon, Goverdhan.
Haryana: Kurukshetra
Odisha
20. Spiritual Circuit in India
No doubt, India is the spiritual center in the world and that is the reason why one of the Indian cities – Rishikesh – is known as the 'Yoga Capital of the World.'
India gifted Yoga and Meditation to the world. So, if you are here in the spiritually-brightened land of India and have not traveled through the Spiritual Circuit, you are missing something.
Destinations:
Maharashtra Circuit: Waki, Adasa, Dhapewada, Paradsingha
Kerala Circuit: Sree Anantha Padmanabhaswamy, Aranmula Temple, Sabarimala Temple
Bihar Kanwariya Route under Spiritual Circuit
Uttar Pradesh Circuit
Manipur Circuit
Pondicherry Circuit
Rajasthan Circuit
Learn More in Detail Here.
Read our latest blog: Sights to Behold: Things to See in Agra Beyond the Taj Mahal