Agra is the city that shows a lot about the past. In Mahabharata, we can see the mention of Agravana which is nothing but our today's Agra. If you are planning to visit this beautiful city then you are at the right place. There are plenty of things to see in Agra that will make your trip memorable.
Agra is famous for the Taj Mahal but there are a lot more to see in Agra. If you want to travel and explore every destination then do it in the right way. Take 4-5 days in hand for Agra and explore the city deeply.
Know about the famous tourist spots as well as offbeat locations, taste the delicious food and sweets, shop from the local store, explore the art and communicate with the local people to experience the true essence of Agra.
Top 5 Things tosee in Agra
The Taj Mahal

When you talk about famous things in Agra the very first thing that comes to mind is the Taj Mahal. Even though it is considered as a memorial of love it has the grave of Mumtaz the most beloved wife of Shahjahan. It is a beautiful and one-of-a-kind structure. If you want to take some amazing pictures then we suggest you visit early in the morning.
Agra Fort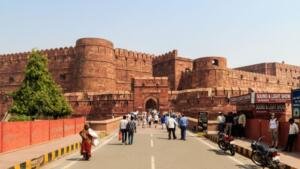 Agra Fort or the Laal Qila of Agra. It is a palace of the Mughal era made with red stone. You can see the beautiful architecture as well as the history. It is converted into a museum now. While delving into a moment of awe as you walk through the artistic surrounding of Agra Fort. The Taj Mahal and Agra Fort Tour open a window straight to the past, delivering you fascinating tales of these monuments, where you snap some splendid pictures that encapsulate the magic of One of the World's Seven wonders.
Take Agra Travel Guide to know more.
Fatehpur Sikri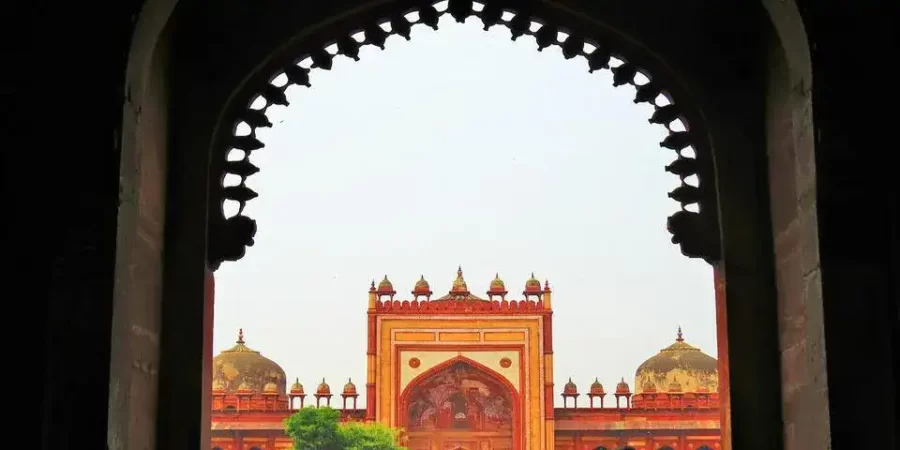 A well-planned city a little far from Agra city. Fatehpur Sikri was founded in the 16th century. It is now listed as a UNESCO heritage site. You can see multiple structures and elements from the history.
Bateshwar Temple
An offbeat place. Many of you may not know about it as it is not popular among tourists. This place has 101 Shiva Temple and the site looks amazing. For some peace and calmness, you can visit this place. It also hosts some events in October and November.
Mehtab Bagh
A beautifully maintained garden that directly faces the Taj Mahal. The river Yamuna is flowing in between the Taj Mahal and the Garden. It is a beautiful site and a great place to spend an evening.  Agra Garden offers you to step into the lush paradise created by nature and planned by the Mughals. Take a moment to reveal the hidden tranquility and history stories woven within each leaf, resembling human ingenuity.
Offbeat Things to do in Agra
Apart from visiting the famous Agra tourist places if you want to do something different, then the following list will help you.
Sur Sarovar Bird Sanctuary
If you love nature and birds then the Sur Sarovar Bird Sanctuary would be a great site to visit. This is a home to many birds. In the migration season, you can also see some migratory birds. They live in their natural habitat and that is the most blissful thing to see.
Read: Marble Handicrafts in Agra
Wildlife SoS Bear Sanctuary
This bear sanctuary is located inside the Sur Sarovar Bird Sanctuary. You can spend some time with the bears at a distance. They are not wild and quite habitable until you disturb them.
Subhash Emporium
Agra is famous for its beautiful art work and Subhash Emporium holds a major part of it. You can see the artisans making the art, you can buy from them directly.
If you are interested in the art of Agra then we suggest you take the Agra walking tour. You will be able to explore the famous markets and art workshops dating back to the 16th century. To book the right tour consult with a Trocals executive.
Boat Ride on River Yamuna
An evening spent with your loved one on a Taj Mahal boat ride. The river Yamuna is beautiful and this journey will be more beautiful.
You cannot miss these food items in Agra
A true foodie will always look for the best food in Agra. To make the quest easy for you here we have listed down some of the best items that you must try in Agra.
Petha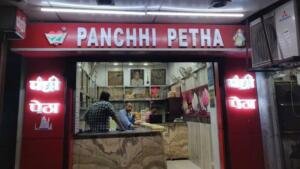 Agra is famous for its petha. If you want to try some amazing varieties of petha then visit Panchi Petha, the most popular sweet shop in Agra.
Read: Indian Food Menu 
Bedai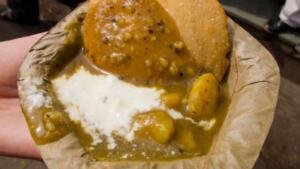 One of the most famous breakfast items in Agra is Bedai. It is another name of Kachori which is famous in Agra. Usually, it is served with Alu Sabzi and Jalebi. A perfect breakfast combination.
Dalmoth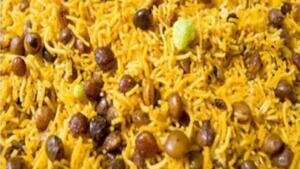 One of the famous snacks in Agra is Dalmoth. It is savoury and usually contains nuts, lentils, and spices. This snack is also called Chanachur in West Bengal.
Jalebi with Rabdi
To satisfy your sweet tooth try some hot Jalebi with Rabdi. A dish that satisfies your soul.
Mughlai Dishes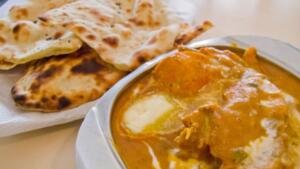 Since the Mughals have been staying in the Agra region for several centuries, you can find some amazing Mughlai food in Agra.
Chaat
Different types of chaat make Agra famous. There is a lane famous as Chaat Gali. Visit them to try some yummy chaat. Take the Agra food walk to explore more street food.
Best destinations for all shopaholics
If you want to shop from the local shops like a local then you must visit the famous markets of Agra which are Sadar Bazaar, Subhash Bazaar, Kinari Bazaar, Raja Ki Mandi, Shah Market, Shahganj Bazaar.
Take Same Day Delhi to Agra Taj Mahal Tour with us!
Conclusion
Explore Agra in a better way with proper planning. Make your priorities clear and plan the trip accordingly. There are some famous religious places as well, choose them according to your beliefs. In this article, we have given you a brief idea that will help you plan your Agra trip in a better way.