You can learn about the Best Places To Visit in Jammu through this article. The winter capital of Jammu & Kashmir, Jammu, is surrounded by snow-covered mountains and stunning valleys, making it a visual feast for all nature lovers. Jammu is known as the "city of temples" because to the abundance of temples there. Explore a variety of locations in this lovely country.
1. Vaishno Devi Tempe
One of the most visited tourist attractions is this temple, which is situated in the Jammu town of "Katra." Vaishno Devi Shrine, an old cave with significant significance in Hindu mythology and one of the major pilgrimage destinations in Jammu, is located in the Trikuta Hills. The body of "Lord Shiva," who was allegedly killed by the Goddess, is said to be kept safe in this old Vaishno Devi cave. The months of March through October are the ideal times to visit the temple.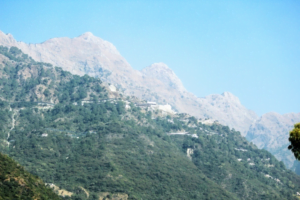 Nearest Airport: The Jammu Airport
Nearest Railway Station: Udhampur Railway Station
Read: Tourists Circuits Of India
2. Bahu Fort
The Bahu Fort is a historical landmark in Jammu, and it is situated on the Tawi River's banks. The most significant holiday celebrated here is Bahu Mela. This fort's Mahakali Temple is another well-liked destination for tourists. The presence of a sizable troop of Rhesus monkeys is the temple's principal draw.
Nearest airport: Jammu Airport.
Nearest Railway Station: Jammu Tawi
3. Peer Kho Cave Temple
One of the oldest locations in the Shivalik region is Peer Kho Cave. The primary festival of this temple, Shivarathri, is dedicated to Lord Shiva. On the banks of the Tawi River is the Peer Kho Temple. It also goes by the name Jamvant Cave.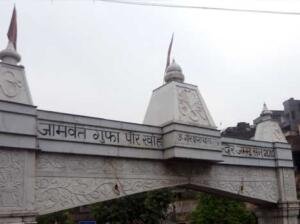 Nearest Airport: Jammu
Nearest Railway Station: Jammu Tawi
Read: Places to Visit in July in India
4. Amar Mahal Palace Museum
It is a palace from the nineteenth century that a French architect created. This Palace Museum is known for its breathtaking view of the Sivalik hills and is located on the banks of the Tawi River. The principal exhibits in this palace turned museum include a 120 kilogramme golden throne, a Pahari miniature, Kangra miniature paintings, unique art collections, royal family portraits, and a library of 25 000 old volumes.
Nearest Airport: Jammu
Nearest Railway Station: Jhansi
5. Surinsar Lake
Surinsar Lake offers us a visual delight of natural wonders while showcasing the breathtaking beauty of nature. Surinsar Lake is a well-known location in Jammu. It is surrounded by thick forests and hills. Mansar, another lake, is nine kilometres apart from this one. Another major draw is the Surinsar Wildlife Sanctuary, which is situated in the centre of these two lakes.
Nearest Airport: Jammu
Nearest Railway Station: Jammu Tawi
In addition to these landmarks, Jammu's lovely valley is home to a variety of other interesting locations. Jammu is a well-liked tourism destination because we may stroll through the natural environment and discover the rich past of India.
Ready to experience the enchantment of India? Contact us now and let's plan your unforgettable visit!