The Pink City Jaipur is filled with things to explore. Planning a trip to Jaipur will be exciting as there are a lot of things to see in Jaipur. Amazing food, rich history, gorgeous architecture, a city that balances modern and traditional aspects side by side. 
You cannot miss the things Jaipur is famous for. Here we have mentioned some of the best tourist destination that is worth your time. To make your experience even better check out the best food joints we have mentioned in the article below. If you are a foodie then those destinations will be heaven for you. 
To begin with, you can take a Jaipur walking tour
Usually walking tours are hectic and need a lot of energy. That is why we suggest to take the Jaipur walking tour in the morning. With the calm and comfortable weather, you can explore the city. In the morning the number of visitors in most of the tourist places is much less, which makes it easy to make reels and click photos. The sun is not harsh in the morning, the breeze is cold and you can see the best view of the city during your Jaipur walking tour.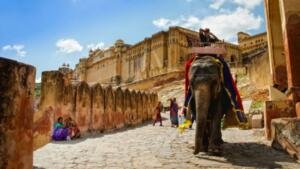 Here are the best things to do in Jaipur
When you are looking for the best things to do in Jaipur you must consider your preference. You can visit historical places, Natural Reserves, shopping centres, religious places, food joints etc. Here we have listed down some of the best destinations for all the categories mentioned above. 
Historical Places
Nahargarh Fort
A historical form that glorifies the history of Jaipur. There is a wax museum inside the palace which can be an exciting excursion. The Sheesh Mahal is another place of attraction that is blissfully beautiful. You can witness the famous puppet show inside the palace. This palace has a history of being haunted in some places.
City Palace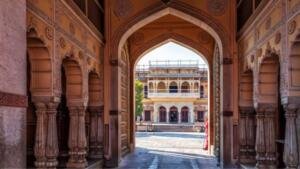 This palace is the residence of the royal family which is now converted into a museum with all royal artefacts. The palace tells a lot about the history of the royals of Jaipur.
Hawa Mahal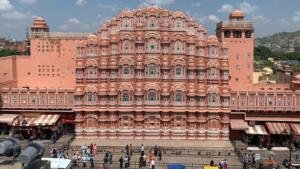 One of the most popular elements of Jaipur things to do is to visit the Hawa Mahal. The palace of wind. The name came from the structure of the place. It has about 953 windows and doors which gives exceptional ventilation.
Amber Fort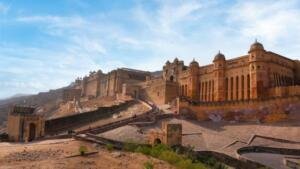 This palace is located at a height which makes you climb up a bit. Along with the historical architecture you can also enjoy a blissful view from the fort. 
Jantar Mantar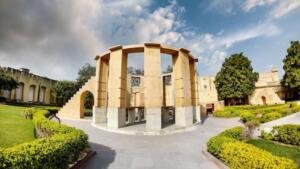 A place of astronomical instruments. Jantar Mantar has 19 astronomical instruments which were collected by Raja Sawai Jai Singh. 
Jaigarh Fort
Jaigarh Fort is located in the Aravalli range in a place called Cheel ka Teela. It has a huge waterbody which is another point of attraction.
Jal Mahal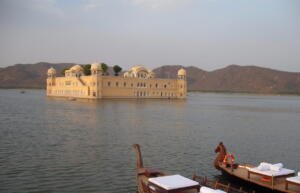 While visiting Amber Fort you can take a glimpse of the Jal Mahal. There are water boats available to reach the palace. It is surrounded by water and gives a great view to enjoy while having evening tea.
Planning to visit Jaipur take this Jaipur travel guide.
Wildlife Sanctuary in Jaipur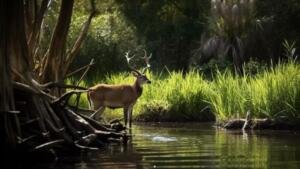 Elefriend is an elephant sanctuary which is located nearby, Amber Fort. Here you can take an elephant ride, feed the elephants, groom them under guidance, and take pictures with them.
Places to Shop in Jaipur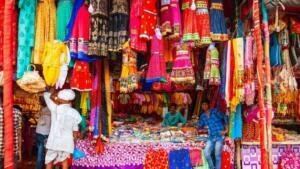 When you are in Jaipur you cannot miss out on shopping. There are enough places to shop. Here we have listed some of the best locations. 
If you love Jaipur art handcraft then you must visit Chandpole Market. There is a lane called "Khazanewalon ka Rasta" that has the best collection of local handicrafts.
For amazing jewellery and bangles, you must visit Johari Bazar and Tripolia Bazar. You can find local bangles, lac bangles, Kundan jewellery etc.
Nehru Bazar will greet you with a wonderful collection of traditional Juttis. And if you have restricted time then Visit Bapu Bazar to get everything in one place.  
Jaipur has a lot of variety in terms of food. Let's catch up on a few locations.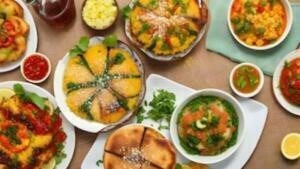 Rawat Mishthan Bhandar is the ideal place for kachoris, Mirchi pakoda, Ghewar Rabdri, Mewa Kachori. There are plenty of options to choose from different finger-licking dishes.
Looking for a hi-tea on a budget? Visit Gulab Ji Chai Wala. Try their bun maska with chai. An amazing combination to enjoy in the evening. Their Masala Chai is one of the famous items. 
EggDee is a restaurant that will serve you food apart from the traditional food of Jaipur. The menu is dominated by egg items which makes it a great place for egg lovers. 
Falahaar is an ideal place to have some yummy lunch. You can choose from their thali options or order individual items. One thing that we can suggest is to try their thandai. 
Indulge into some street food at the Pandit Pav Bhaji. They have the most delicious Pav Bhaji in Jaipur. You can also try their bhel, sandwiches, Matar kulcha and dabeli.
Conclusion
There are different folds of Jaipur. Make a week's trip to Jaipur to give everyfold a fair time. Visit the historical palaces, and explore the local handicrafts, You can take the Jaipur Street Food Tour to enjoy some yummy food and learn block print from the workshops. There is a lot that you can do in Jaipur. Allot a day only for shopping as you will love shopping there. Multiple markets are specializing on different items.