Anyone's emotions may be soothed by a lovely lake's calm waters and scenic surroundings.
It is really peaceful to be sailing while taking in a lake's beauty.
So why not today instead of going on a lake tour? A tour consisting of beautiful lakes in India.
Due to India's diverse geography, there are several beautiful lakes dispersed throughout the various areas.
You have a choice between a man-made wonder and an Indian freshwater lake, among other options.
We are so available to assist you with your excursion to the lakes. And to help with that, we've put up a list of the top 11 lakes in India.
Everyone is distinctive and deserving of a visit.
So, without any fluff let's take a quick look over the list of the most famous lakes in India.
List of the Most Famous Lakes in India
1. Dal Lake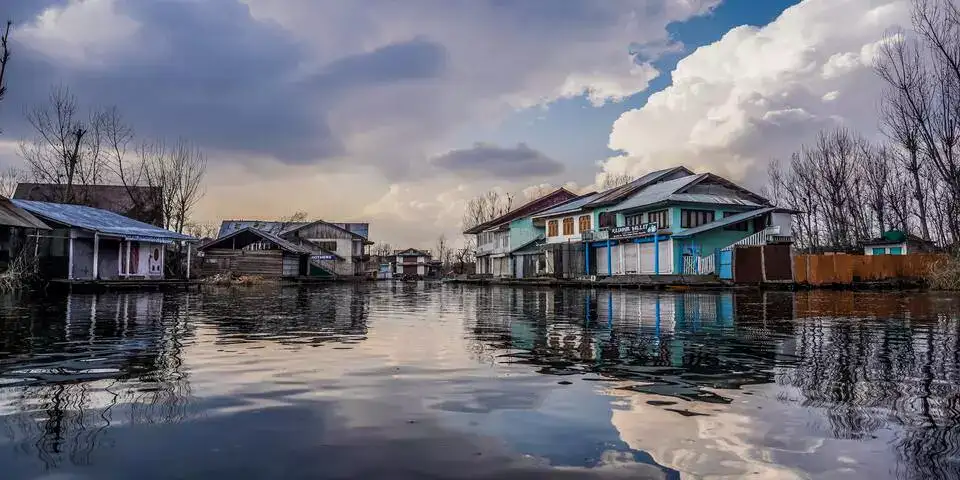 During the summer, Dal Lake is one of the most popular tourist attractions in Srinagar, the capital of Jammu & Kashmir.
Since it frequently drops below 0°C in the winter, the lake is constantly frozen.
It becomes a truly icy wonder and that's what makes Dal Lake one of the most beautiful lakes in India.
The greatest time to visit the lake is from May through November because the weather is still pleasant throughout these months.
2. Wular Lake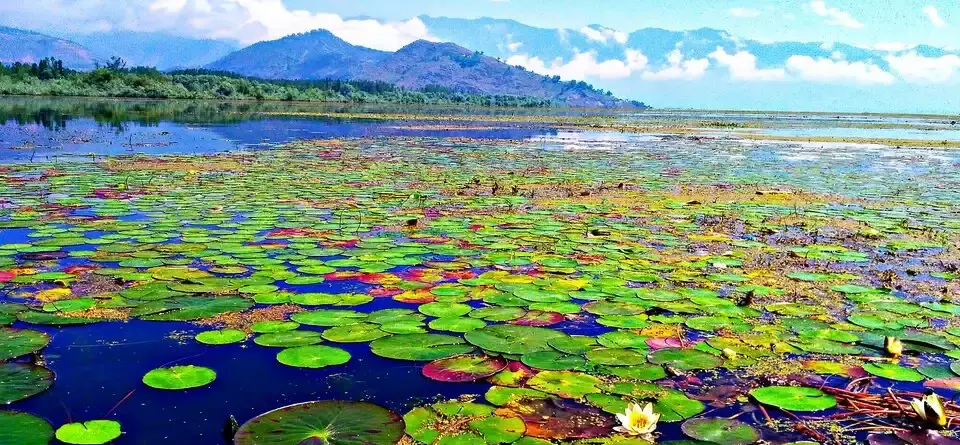 Jammu & Kashmir is home to Wular Lake, one of the largest freshwater lakes in India and in Asia.
The emerald water of Wular Lake is 24 km wide and surrounded by towering mountains, making it an important natural habitat for fish, a big population of birds, and other animals.
Fishing at Wular Lake supports hundreds of people who live there and elsewhere in the Kashmir valley.
3. Pichola Lake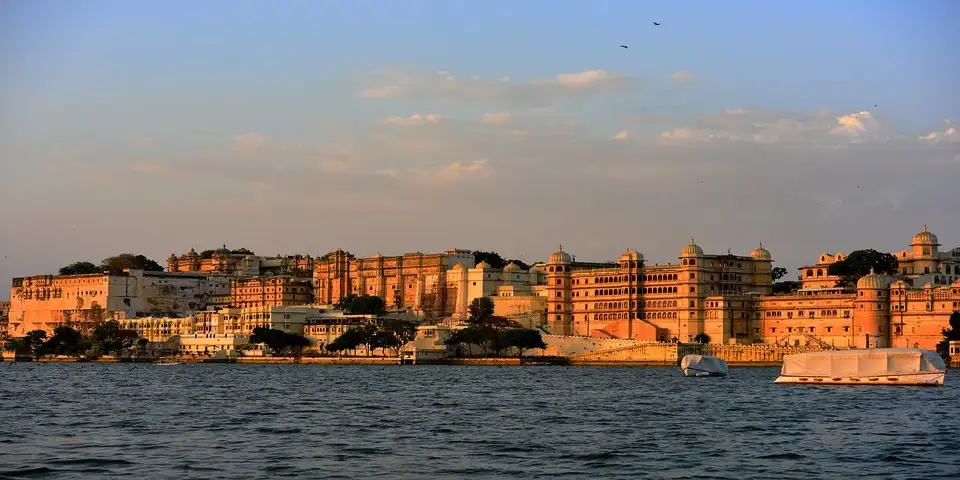 A must-see site in Udaipur is Pichola Lake, one of the city's oldest and most well-known lakes.
Lake Pichola, which is surrounded by lavish palaces and temples, is one of Rajasthan's most attractive locations.
The famous City Palace of Udaipur is also located along the coast, adding to the breathtaking magnificence of this place.
Taking a boat out on the lake is one of the most well-liked pastimes here.
Also Read: Lakes in Dharamshala
4. Loktak Lake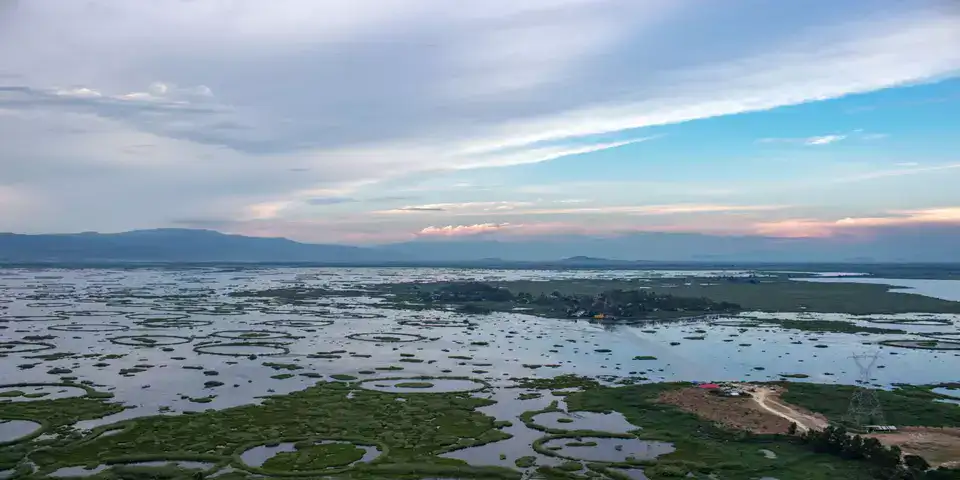 Manipur is where this lake is situated.
Due to flora that has developed on soil that has floated in the lake, it is believed that this lake is floating.
If you go, embark on a lake tour during the months of February and March.
The first floating park in the world is located next to the lake, where you may view an endangered dancing deer.
The grandeur of the surroundings makes Loktak Lake one of the most famous lakes in India.
5. Pangong Tso Lake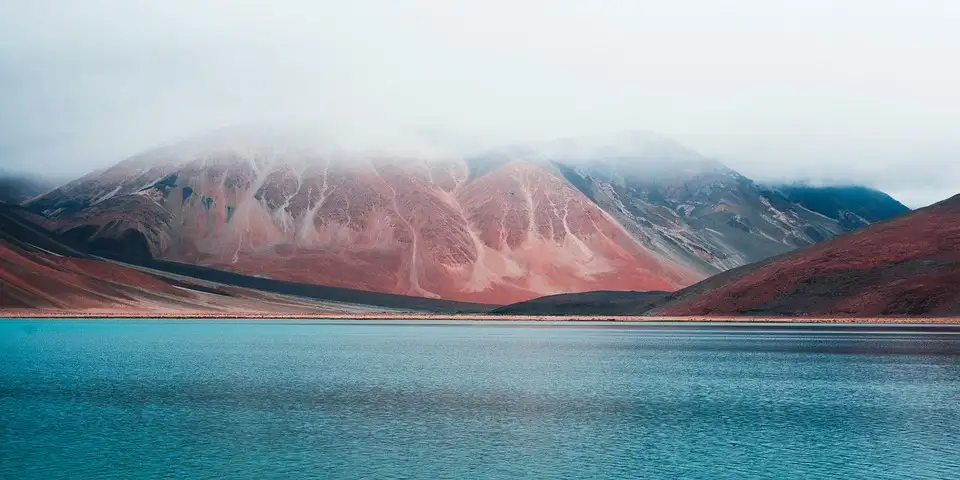 Pangong Tso Lake is located in the Union Territory of Jammu and Kashmir.
Adventure sports, romantic picnics, and photography are popular pastimes there.
The greatest way to view the frozen Pangong Lake if you travel there in the winter is by hiking over it.
The months of November through January are the ideal times to explore this lake.
Getting to the lake, though, requires a lot of physical effort.
6. Damdama Lake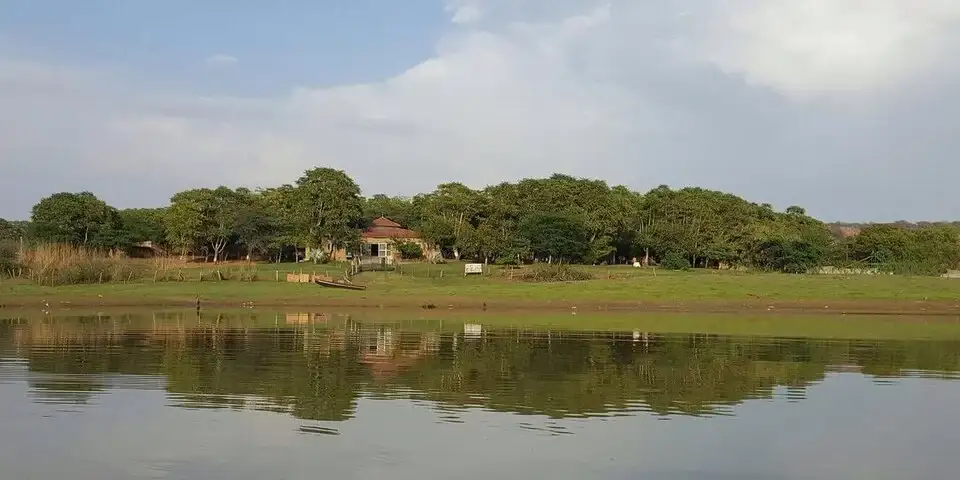 One of Haryana's largest natural lakes is Damdama Lake.
This popular weekend getaway location is near Delhi.
The ideal location for boating, rock climbing, bungee jumping, and trekking is close to the Aravalli Hills.
The Sohna Highlands is located close to Damdama Lake, on the summit of the Aravalli Hills.
Sohna Lake is another well-known lake in Haryana. Sohna Lake is located in the Aravalli hills of Chandigarh, a luxuriant city.
One of Gurgaon's most well-liked tourism destinations is Damdama Lake. No doubt, why it is considered one of the scenic lakes in India.
7. Vembanad Lake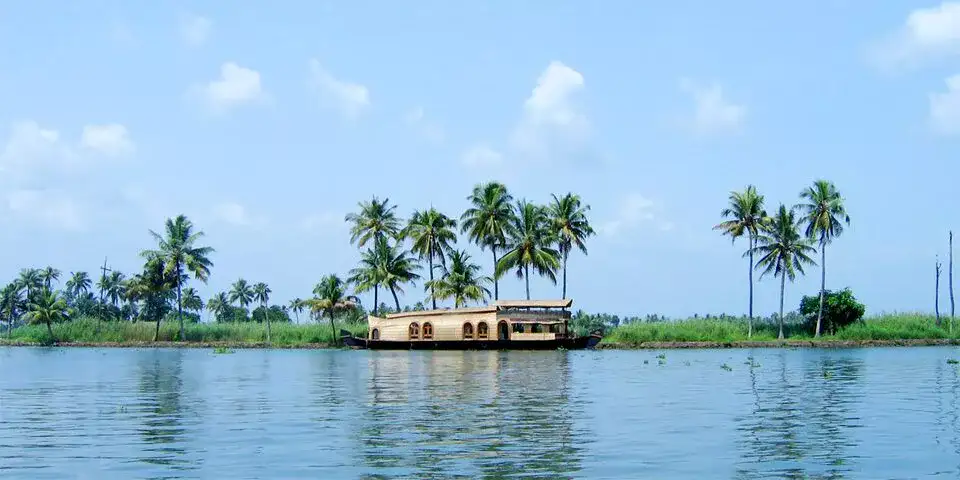 Vembanad Lake is a sight to see with its turquoise waters, waving coconut palms, and mesmerizing beauty.
Vembanad, India's longest lake, is renowned for its houseboat trips across beautiful landscapes.
You may engage in a variety of thrilling activities including canoeing, bird watching, and photography in addition to being mesmerized by the beauty.
All you need to do is get a ticket to Cochin and be prepared with your camera if you want to take advantage of the many entertaining activities and photograph the breathtaking vistas of the largest lake in India.
8. Bhimtal Lake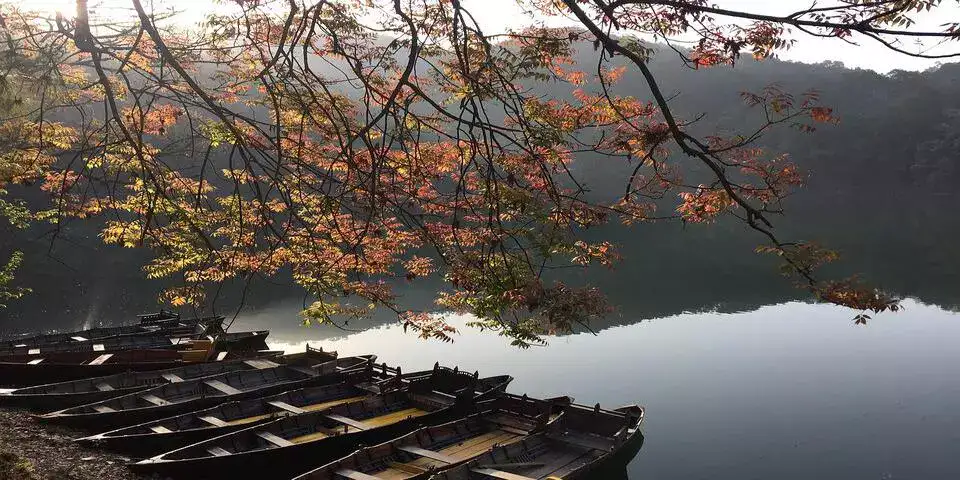 Bhimtal, a town in the state of Uttarakhand, is home to one of India's largest natural lakes.
This lake is a popular tourist destination and is thought to have the greatest surface area in the Kumaon region.
An aquarium showcasing the aquatic life of the area is located on the island in the middle of the lake, which has been marketed as a significant tourist destination.
9. Gurudongmar Lake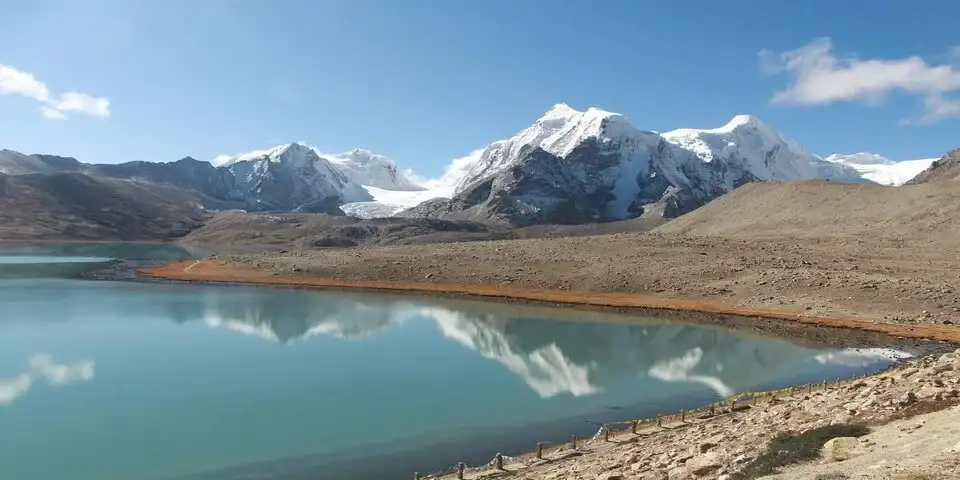 Gurudongmar Lake, at 17,000 feet above sea level, is the second-highest lake in the nation.
It continues to rank high on our list of the most well-known lakes in India due to both its beauty and the unusual event when the whole lake freezes, save for a puzzlingly little part.
10. Chilika Lake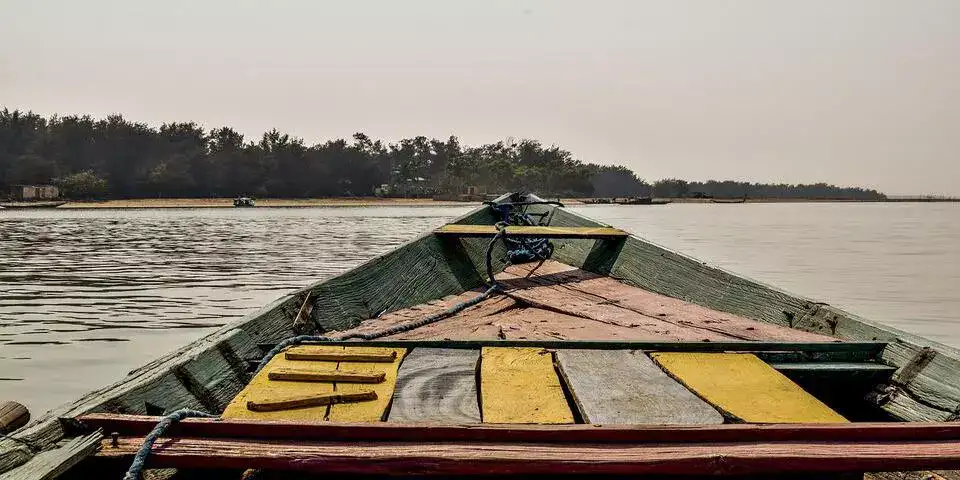 Orissa that's where this lake is situated.
The biggest saltwater lake in the country is this one.
For those who enjoy viewing birds, this lake is their favorite.
From November to February, visitors to this lake may witness flamingos as well as a variety of other unusual creatures.
This lake functioned as a harbor where traders would moor their ships in the fourth century.
11. Manasbal Lake
The deepest lake in India is Manasbal Lake, which is 43 feet deep.
The lake is widely renowned for its picturesque surroundings, but it's also a paradise for birdwatchers and a fantasy come true for thrill-seekers.
Yes, you are welcome to do boating and water rafting here to enhance your experience a little.
Nearby attractions include Buddhist temples, the ruins of the Manasbal temple, and the magnificent Garoka Garden.
There is a tour of Manasbal Lake waiting for you that you won't forget because there is so much to learn and take in there.
So be ready, plan a trip to Srinagar, and head to this breathtaking lake.
The article was all about the beautiful lakes in India. If you want to know about the Indian islands, read our article on the 5 Most Scenic Islands in India