India is a land of diversity and following this trait, it offers you diverse travel experiences. You know the fact that this nation is the seventh largest country in the world.
With this much land, it also has spectacular destinations where you can explore its parts. From deserts to beaches, mountain peaks to deep valleys, lush rainforests to meadows, the Indian subcontinent is abundant with endless and unexplored beauty, and every little thing you see, touch, and feel counts as a travel experience in India.
To know India better and to know what should be explored first on this massive piece of land, we came up with this article where we will be showing you 15 places or destinations that are a must-have for you to experience in India.
So, let's deep dive into this reservoir of destinations and find something new with every point so that you get the best travel experiences in India.
List of Must-have Travel Experiences in India
You must be good at maths when you think of counting the travel experiences in India that you had or that you are going to get on your India trip. But, you can also rely on us for that part and besides that, we have also selected the top destinations and experiences you need when you are in India.
Before exploring the beauty of every place, it would be better for us to take a quick scan over the list of travel experiences in India:
1. Live Like a King in Palaces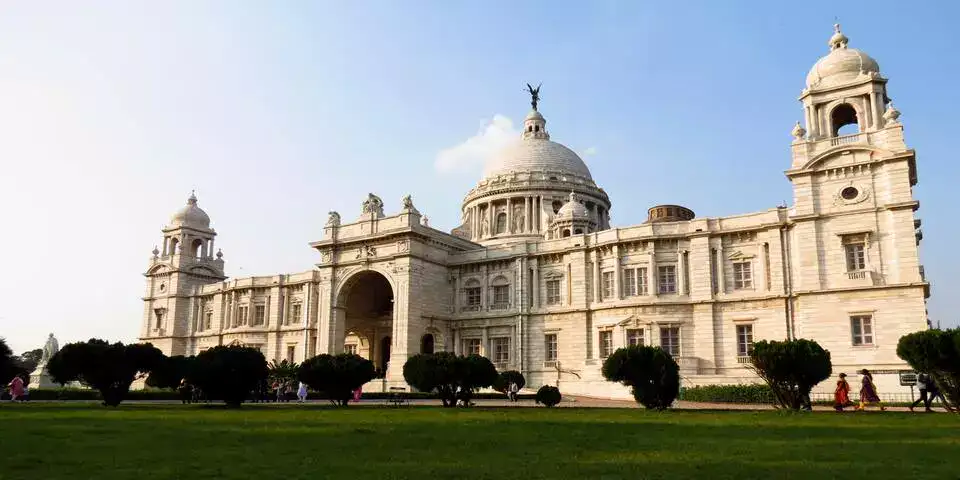 Rajasthan has the highest number of forts and palaces. And this data makes sense because Rajasthan is 'Raja Ka Sthan' i.e. Place of the King.
In time, these forts and palaces are converted into hotels and tourist attractions by the authorities responsible for their upkeep. And now you can enjoy the luxury and royal life by traveling to these places.
Some suggestions are Umaid Bhawan Palace in Jodhpur, Taj Lake Palace in Udaipur, Samode Palace, and The City Palace in Jaipur.
2. Parade at Wagah Border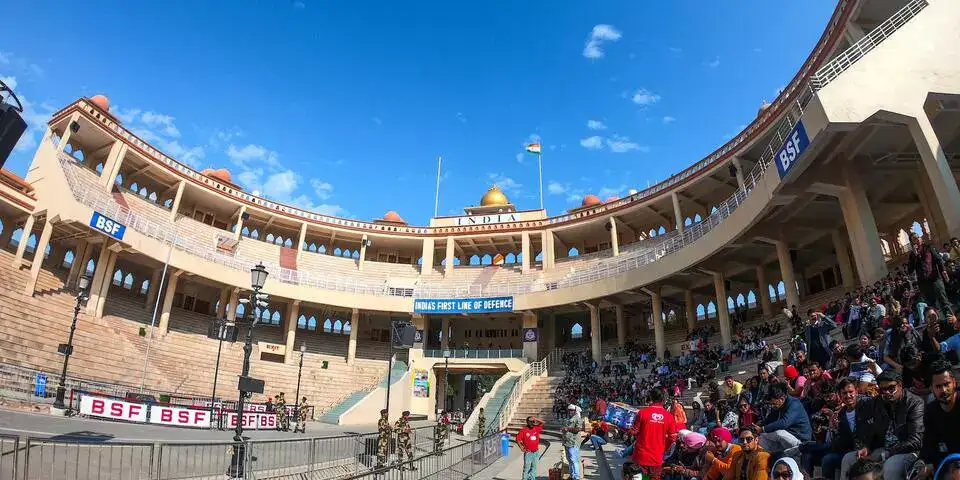 Wagah Border is located on the Grand Trunk Road between Lahore of Pakistan and Amritsar of India.
Head to Amritsar, Punjab, and experience the flag ceremony from both sides of the borders that represents the rivalry between them, but the ceremony ended with handshakes.
Soldiers of the Indian Border Security Force and Pakistan Rangers take part in it. Enjoy an evening full of patriotism at Wagah Border.
3. Spot Snow leopard
Snow leopards have not gone extinct from the face of Earth, but one thing is certain it is a hard-to-find-creature.
Here in India, their habitat is in the mountainous region of the eastern and western Himalayas. They are found in the states of Jammu & Kashmir, Himachal Pradesh, Arunachal Pradesh, Sikkim, and Uttarakhand.
To be precise, you could spot them in the national parks of the aforesaid states which are Hemis National Park in Ladakh, Dachigam National Park in Srinagar, and Great Himalayan National Park in Kullu district of Himachal Pradesh.
Read: best places to visit in India
4. Lathmar Holi in Vrindavan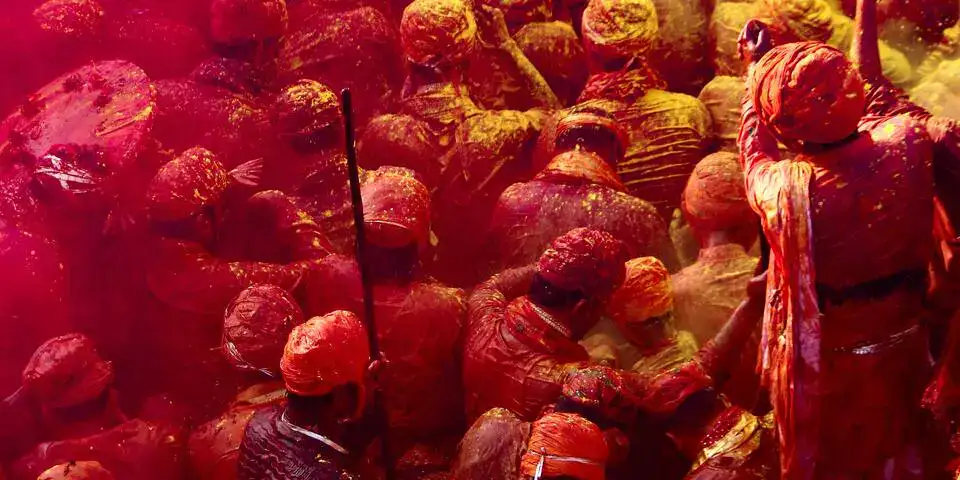 Sitting on the banks of the Yamuna river, Vrindavan is a sacred city where you will find the temples of Lord Krisha everywhere.
Vrindavan is one of the most religious and cultural spots sought by tourists. Other than its culture, Vrindavan has something very unique that differs it from all Indian cities.
Vrindavan celebrates Lathmar Holi – a festival where men and women indulge and play with colors with songs in the background and lathis (sticks) in women's hands. Men irritate women by singing annoying songs and women throw lathis at them for fun.
This beloved festival of the Vrindavan people lasts for a week, you must see this sight of colors.
5. Shikara Ride in Dal Lake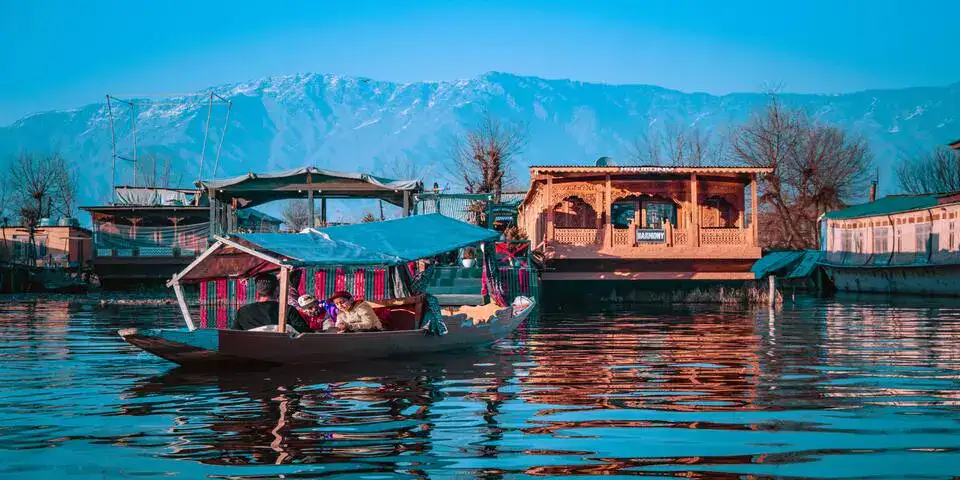 Shikara is a type of wooden boat and you find them only in the water bodies of Jammu and Kashmir.
Shikara in the clear waters of Dal Lake looks like a gem and this may be the reason why Dal Lake is known as the "Jewel of Kashmir."
Be a part of this jewel where you enjoy the panoramic sunset and the driver paddle at the rear of the boat. Don't miss your chance to be an angel in Kashmir, the heaven of Earth.
Read: Things to do in Dharamshala
6. One of the Seven Wonders – Taj Mahal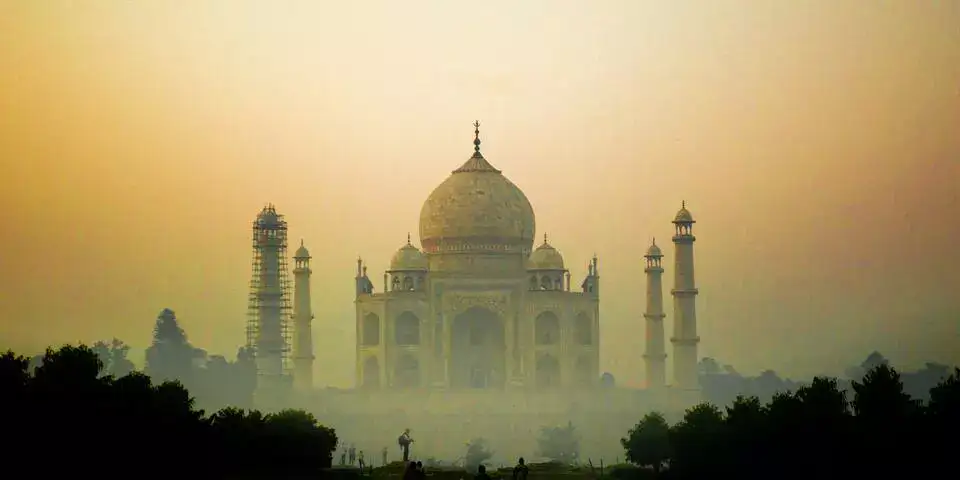 Taj Mahal alone attracts seven to eight million visitors every year. And the reason is clear, who doesn't want to see one of the seven wonders of the world?
The Taj Mahal is located on the right bank of the Yamuna river in Agra. The white marble of the Taj shines like anything. No wonder why it is one of the jewels of Muslim art and architecture.
This monument was built by Shah Jahan for his favorite wife Mumtaz. This is not an empty building, here reside the memories of lovers forever.
7. Maddening Goa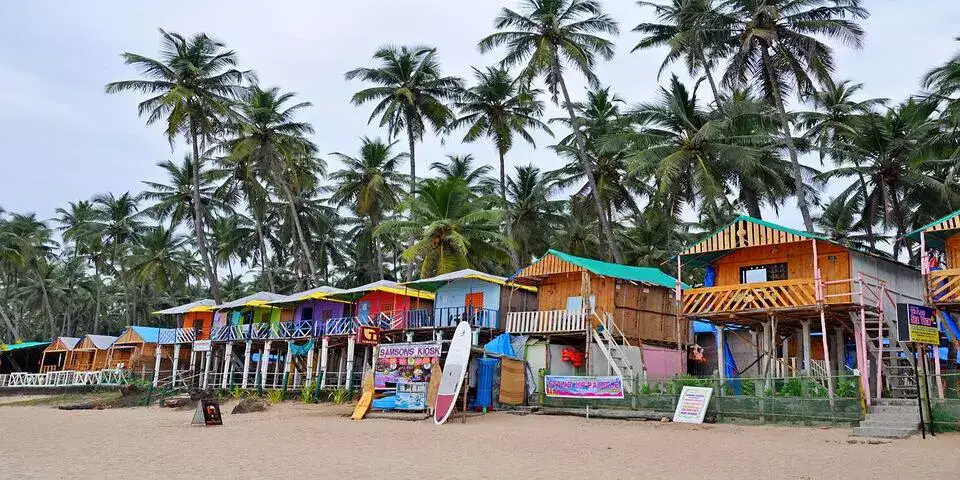 Goa is an Indian state on the western coastline and the waters of the Arabian sea touch its beaches. This state is known for its beaches, but apart from them, it has dozens of other things to show off.
Start with Dudhsagar Falls – the tallest waterfall in Goa – which means 'sea of milk.' The humidity of this pristine fall cleans up all your thoughts.
Then comes the Fontainhas, well-preserved Portuguese quarters, where you get to see the Portuguese-architecture villas that date to the eighteenth and nineteenth centuries.
Revise the teachings of Jesus Christ at the Basilica of Bom Jesus, a famous church in Goa; and shop, dance, drink and enjoy at the Arpora Saturday Night Bazaar.
8. Ranthambore National Park
One of the biggest and most famous national parks in northern India is Ranthambore National Park. This national park is in Sawai Madhopur, Rajasthan, and has countless flora and fauna.
Tigers, leopards, crocodiles, you name it. But Ranthambore National Park is known as one of the best places to spot tigers – especially Bengal Tigers.
At the center of this national park, is Ranthambore Fort, one of the oldest forts in India. Listen to the history of the region from the walls of the palace and explore the mystery of beauty by yourself.
9. A Cricket Match at Dharamshala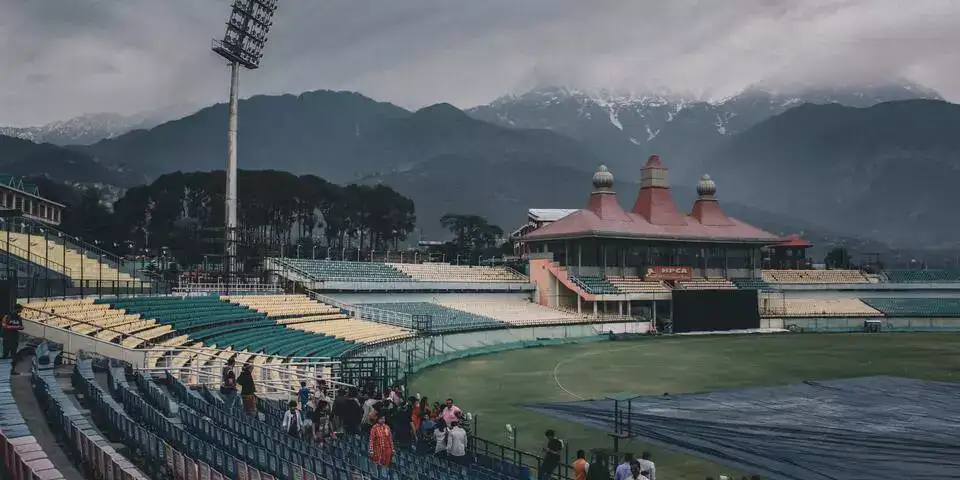 Don't you want to watch a cricket match in a stadium at an altitude of about 1500 m above sea level?
If yes, then Dharamshala stadium, better known as HPCA Stadium (Himachal Pradesh Cricket Association Stadium), is waiting for you in the state of Himachal Pradesh.
Not just the altitude, but also the backdrop of snow-capped Himalayan ranges makes it one of the most beautiful cricket stadiums in the world.
And one more point, Dharamshala is also the home of the Dalai Lama. So, as long as you are in this city, why not get a glance at this divine spirit?
10. Kutch Rann Utsav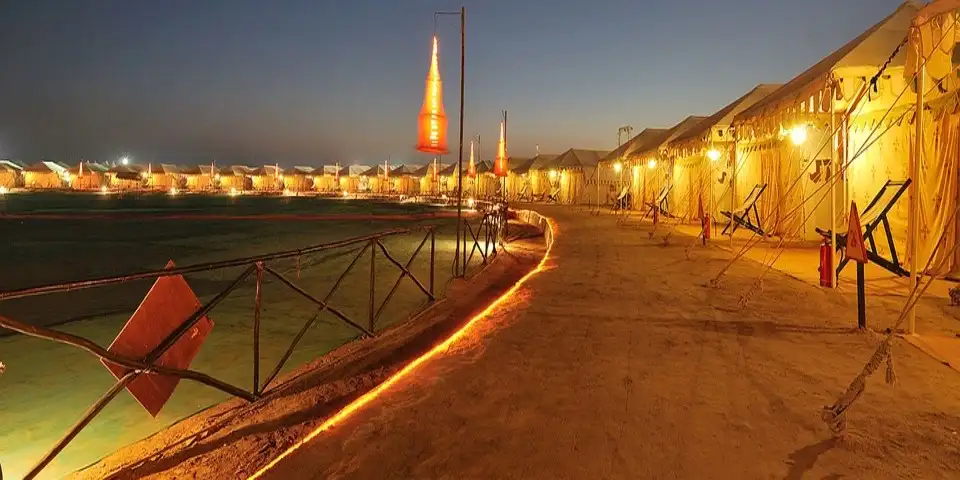 Tourism authorities of Gujrat – an Indian state- organize an event to show the rich culture of the state where the natives, tourists, and government officers all come together and celebrate it.
What is there to visit? Don't ask, go and experience. This 3-month-long carnival entertains you with folk music and performances.
And you will find a market called 'Craft Bazaar' where there is art, crafts, and handmade stuff. Just buy them. Buy them and feel the Indian culture with you everywhere you go.
11. Ghats of Kashi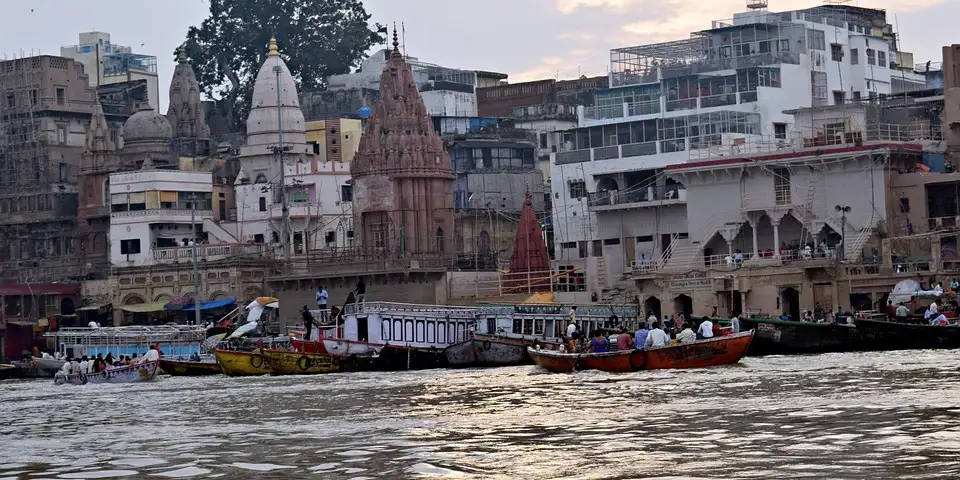 We have hands and Varanasi has its ghats. The city of Varanasi is also known as Banaras and Kashi and it sits on the banks of the sacred Ganga river.
Hindus come here, bathe and wash off their sins in this pious river. Varanasi has nearly 100 ghats but a few of them are used as cremation sites. Among all of them, 'Manikarnika Ghat' is the oldest one.
Tourists' attraction is the boat ride of the Ganga. The stunning sunset is everything you want in this city.
12. Kerala's Backwaters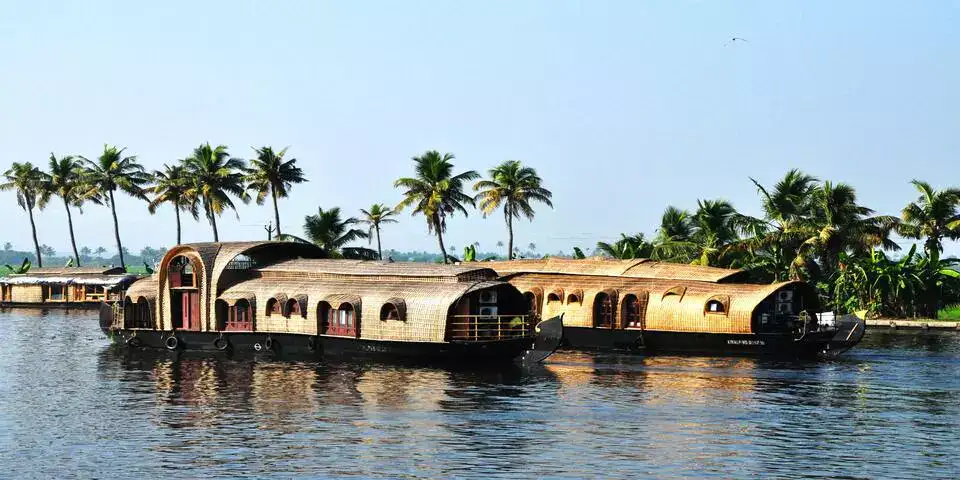 Embark on the journey of God's own country: Kerala, an Indian state. National Geographic Traveler named it as one of the ten paradises of the world.
Other than its ecotourism activities, this paradise is well-known for its backwaters.
Discover the hidden side of Kerala by renting a houseboat. It facilitates you with a kitchen, bedroom, washroom, and living area.
Praise the colors of mother nature and the beauty of rural Kerala. All this romanticization is not hollow, these all things together make the Keralite backwaters ideal for honeymoons.
Some of them are Alleppey backwaters, Kuttanad, Kumarakom, and Cochin backwaters.
13. Desert Safari in Rajasthan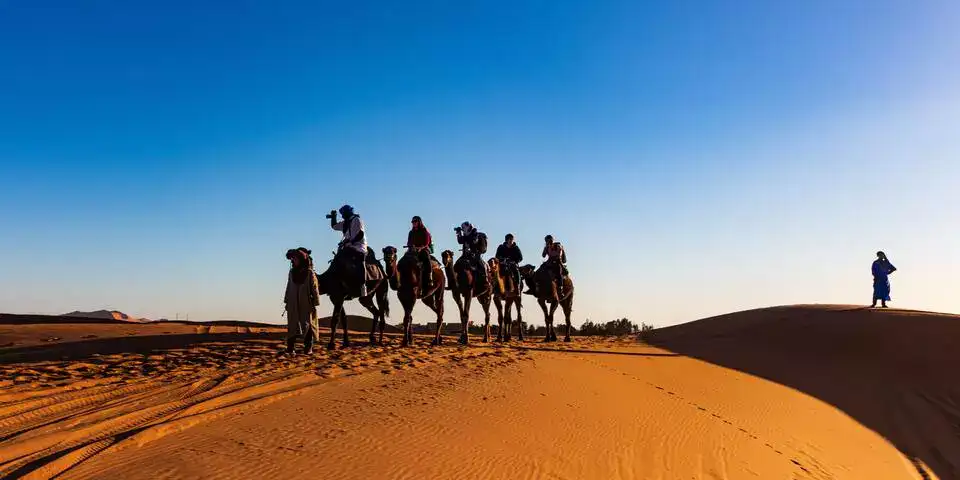 We know Rajasthan for its forts, but this Indian state is not confined to them. 70% of Rajasthan's landmass is covered by the Thar desert.
So, why not take a desert safari in the 'Desert State of India.' People and tourists often compare desert safaris with just camel safaris, but no, it is not the truth.
Yes, camel safaris make the most of the part of desert safaris and the famous ones are Jaisalmer Camel desert safari, Overnight Camel Safari in Pushkar, Camel Polo at Dausa, etc.
But meanwhile, you also spend time with locals, learn about their culture, listen to folk music and see traditional dance. And to get thrilling adventure sports are always there.
14. Valley of Flowers in Uttarakhand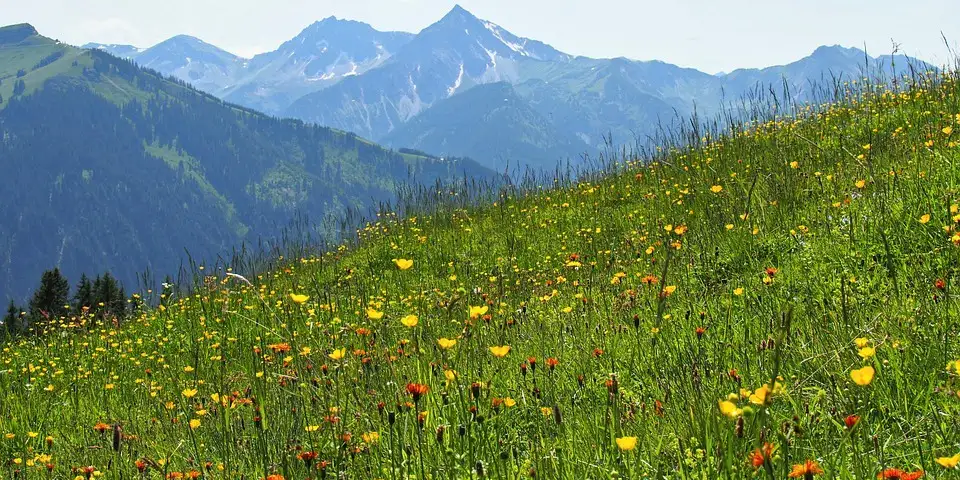 Valley of Flowers is the grasslands of endemic alpine flowers and other flowers and is situated in the Valley of Flowers National Park in the state of Uttarakhand.
In this National park, you will also get to see endangered animals like the Asiatic black bear, blue sheep, red fox, musk deer, snow leopard, and brown bear.
The flora and fauna make it on the list of UNESCO"s world heritage list. It's a must-visit but you can only enjoy the beauty of the valley during the summer as it gets covered in snow during other months of the year.
Read: Lakes in Dharamshala
15. Beaches of Andaman & Nicobar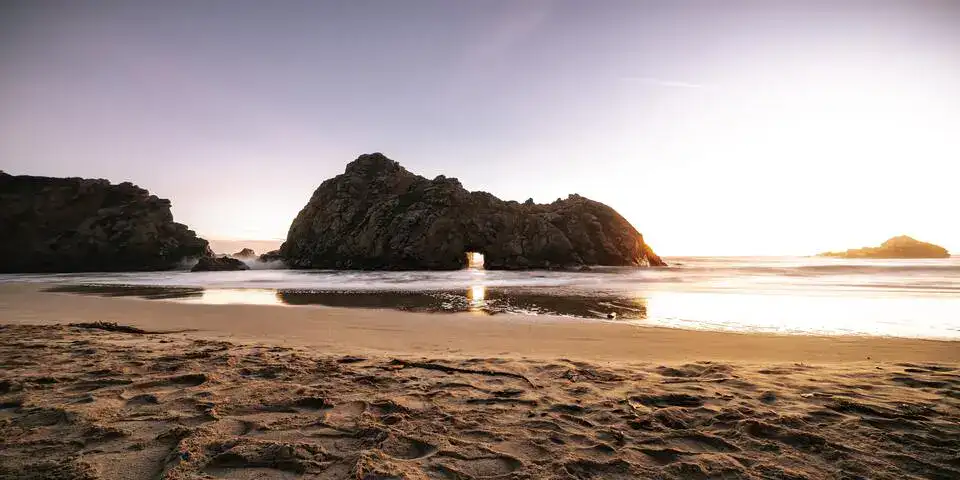 At the junction of the Bay of Bengal and the Andaman Sea, lies the islands of Andaman and Nicobar. These are the group of 572 islands among which only 37 are inhabited.
This union territory of India has no hustling of city life and this is the undeniable edge of the islands that catches the eyes of the tourists.
The white sand beaches and the adventurous water sports are enough to make your day, but confine your enjoyment to these activities. See coral reefs and marine life in all its beauty here at Andaman and Nicobar.
Read our latest article about: Best Travel Insurance Tips