In the whole world, India has its own identity. An identity that not just separates this nation from the others based on its population, or the area of land, but because of its numerous travel destinations.
India is indeed emerging as a developing country and looking for its place at the top. But, it is equally important to know what India is, as a tourism destination.
India is not confined to its spirituality and diversity. Nor do its cuisine and festivals define it fully. There is much more than that, and today in this article we will discuss the top 10 reasons to visit India.
Here are the Top 10 Reasons to Visit India
It is indeed true that one doesn't need reasons to visit India but the answer to the question gives us an opportunity to know the diversity, culture, people, hospitability, and other uncountable things in one place. So, what we are waiting for.
Without any delay let's take a quick look at the list of reasons to visit India:
1. Practice Unity in Diversity
You have heard of this phrase, haven't you? But knowing something is different from experiencing it.
So, it is time to experience the unity of people in their diversities. Did you know that India is the home of most, if not all, major religions in the world: Hinduism, Jainism, Sikhism, and Buddhism? And every religion has something unique to say:
Hinduism teaches you to see God in every being, Islam tells you that we all are the children of one god, Christianity seeks you to be open to the world, Jainism is another name for generosity, Sikhism shows how to serve, and Buddhism is all about pondering over thoughts and improving the quality of your life.
Other than its religion, India has the highest number of official languages and is the largest democracy in the world. The languages, dialects, religions, and ideologies, separate the nationals from one another but still, you will find people saying:
'We all are the same with different names'
2. Deep History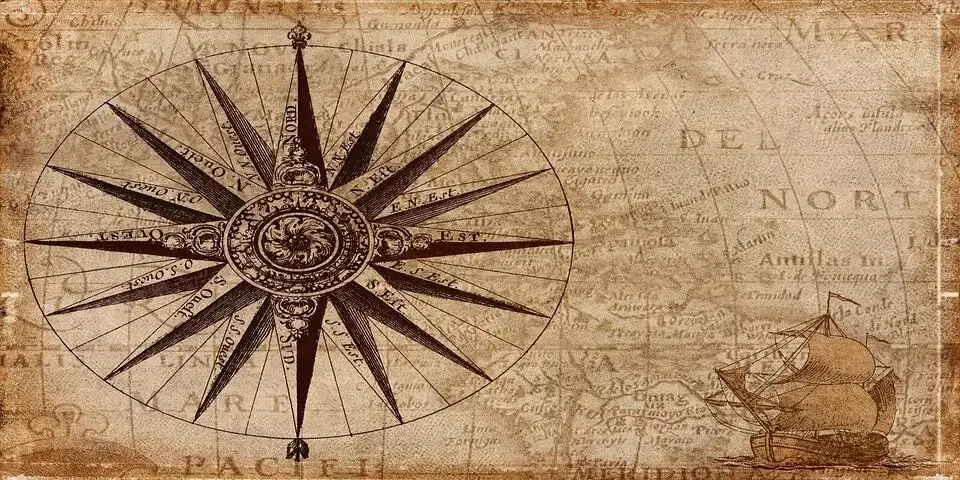 Every nation has its history and India has its own. The Indian subcontinent was ruled by the Hindu rajas, Muslim nawabs, and the Britishers at different intervals and many times similar.
Maharajas built temples and forts, Nawabs imprinted mosques and the famous Islamic monuments on the map of India, and at last, Britishers modernized the core and soul of India and gave something very unique: Indian Railway.
You can see the remains of different eras, and these will tell you about India more than any guide. 
Read: best places to visit in India
3. Spiritual Centre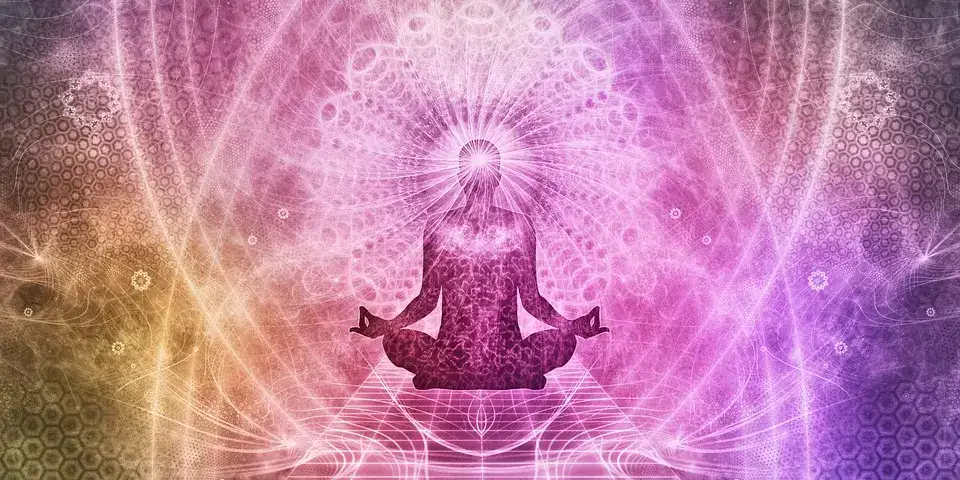 Well, India is the home of many religions but apart from that this nation is also a spiritual center, or to be precise a spiritual mine.
After coming here, you will get to know the difference between religion and spirituality and that the latter, in any sense, is not related to the former.
The concept of Yoga and Meditation is a gift of this land to the world. Visit Bodh Gaya where the Buddha got enlightened, Varanasi to see the dance of lives and deaths, and Rishikesh: the center of Yoga.
Probably, you have heard of the names Swami Vivekananda, Sadhguru, Osho, and Jiddu Krishnamurti, and there is an endless list. These all were and are the spiritual masters who led humanity to a better place. It is time to see the birthplaces of these pious souls.
We have explored the space, but when it comes to exploring yourself, India awaits you with ready answers.
4. Endless Festivals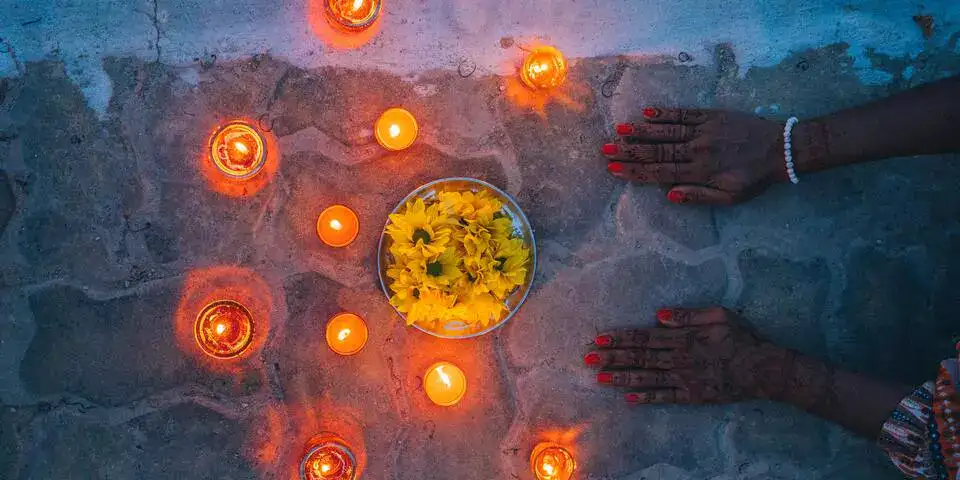 India has every kind of religious people, so all these people would celebrate their festivals. And this is how you see the people of every religion enjoy their own and others' festivals.
Hindus' Diwali, Muslims' Eid, Christians' Christmas, Sikhs' Baisakhi, Buddhists' Hemis festival, and Jains' Mahavir Jayanti, each has something very unique but indescribable.
You will also get to see specific regions celebrating the festivals with the full heart: Holi in Mathura and Vrindavan, Durga Puja in Kolkata, Eid at Jama Masjid (Mosque) in Hyderabad, Christmas in Goa, Gurupurab in Amritsar, and Ganesh Chaturthi in Mumbai. These are just a few names, there are many – countless.
Other than these regional festivals, India celebrates its national festivals like Independence Day and Republic Day with full energy and enthusiasm. They can also be one of the attractions.
Read: Jaipur Travel Guide
5. Unforgettable Food
For the matter of information one can say the phrase, 'Indian Cuisine,' but when you stroll through the 'khau gallis' of India, you will experience the emptiness of that phrase. There is no general Indian cuisine or food, every state has its food and taste.
It is also true that this nation has the highest number of cuisines in the world. It is said here in India that every 200 kilometers, you can find a new language and food. So, if this is the case then think about what and how much are you going to get on this massive land of spicy India.
Yes, India has numerous cuisines and you will find new food every few distances, but do you know there is one beverage that connects India or we can say, you will find it all over India and that is chai (tea)?
From Kashmir to Kanyakumari, and from Gujarat to Arunachal, see people enjoying this most-of-the-time browny beverage. Sit with them, take it and be one of them.
6. The Giant Himalayas
One of the reasons to visit India is also the great Himalayas. You have heard of Mount Everest – the highest mountain on planet Earth, it is in the Himalayas. Having said that, you do not get to see it, because it is far away from Indian land.
Himalayan ranges extend across northeastern India and neighboring nations, including Pakistan, Afghanistan, China, Bhutan, and Nepal. The Indian Himalayan region is stretched across the states or union territories of India.
Trek through the mountains or enjoy the Himalayan towns which include, but are not limited to Darjeeling in West Bengal, Mcleod Ganj and Kaza in Himachal Pradesh, Leh in Jammu & Kashmir, and Rishikesh in Uttarakhand.
Rishikesh is also the "Yoga capital of the world," Won't it be awe-aspiring to meditate and explore your inner self and the Himalaya simultaneously?
Also Read: India travel Tips
7. Iconic Architectures
It goes without saying why tourists visit India or what attracts them most. It is one of the seven wonders of the world: the Taj Mahal. This only monument attracts 7 to 8 million visitors annually.
But India's architecture is not just confined to its Taj Mahal; there is much more to see, explore, and experience.
Think of forts; think of Rajasthan. Whether it is Ranthambore Fort, Chittorgarh, or Kumbhalgarh, there is so much to see. Touch the walls of these palaces or hear the history behind them, you will never get disappointed.
Red Fort and Qutub Minar are in Delhi. Everyone in India knows the height of Qutub Minar; it is double its half height.
Is there a smile on your face? Gateway of India and India Gate are enough to make it disappear with their similar names. Even Indians tend to get confused between these two.
Let's clear it up. Gateway of India is in Mumbai and India Gate is in Delhi.
Other than the forts, monuments, buildings, and structures, India from its temples to mosques and cathedrals to gurudwaras astonish you with its beauty.
8. Vibrant Cities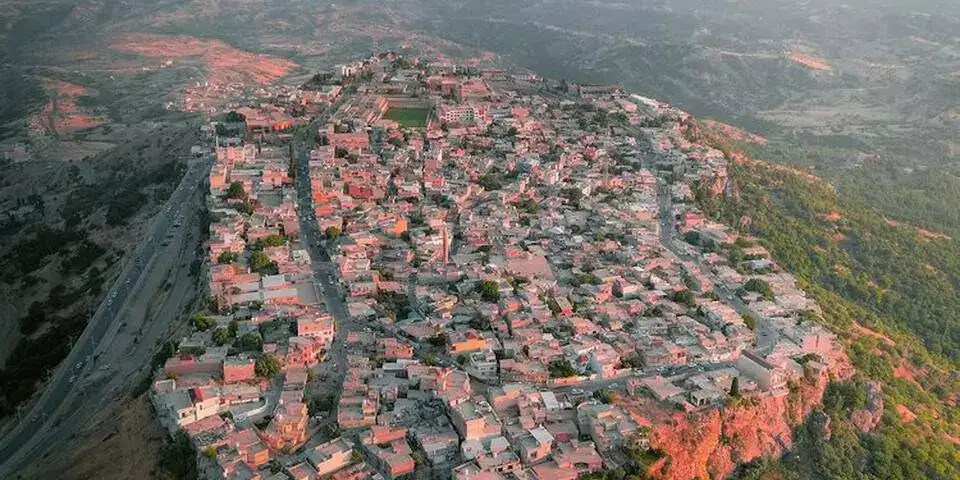 India is made of Indians and these Indians live in cities, villages, and towns. If the people are that beautiful, think of the places where they reside.
From meditative Rishikesh to maddened Delhi, you get to see the quietness and the loudness at the different regions and intervals which is one of the reasons to visit India.
Delhi is the national capital of India and hence the Indian political center. You will be able to see the path – Rajpath – where the Indian Army, Navy, and Air Force parade on Republic day, and Rashtrapati Bhavan (President's House).
If Delhi is the national capital, then Mumbai is graced as the financial capital of India. Glamour, fame, and power – it's all about Mumbai. And more than that, it is the home of Bollywood.
Silicon Valley of India – Bangalore – shows you the rapid growth, while Varanasi introduces you to the holiest river Ganga or Ganges. Take a dip in the waters of this river and experience the taste of salvation.
You can also explore the Golden Triangle if you want, which consists of cities like Delhi, Agra, and Jaipur because of their varying and at the same time beautiful culture.
9. Gorgeous Greenery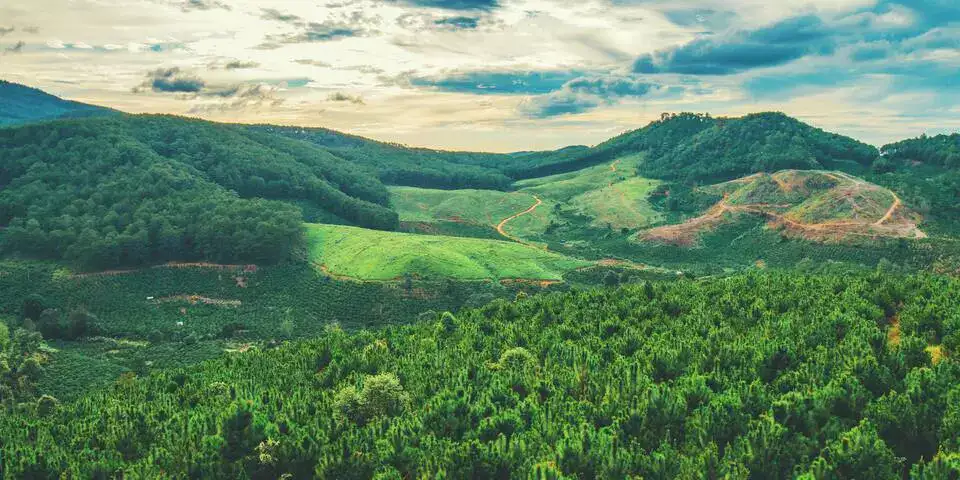 We are just a part of Mother Earth. Its other children are plants and animals. And these are all across the world, but India is home to a few endangered and endemic species.
India is full of flora and fauna. Every state or union territory has its wildlife sanctuaries, national parks, and reserved forests. These regions have numerous kinds of plants, trees, birds, animals, and whatnot.
Jungle Safari, bird-watching, or strolling through the forests can be a good choice if you are thinking of visiting any.
If you are looking to view endangered and endemic species, you should consider Lion-tailed macaques, Asiatic lions (or Indian lions), Kashmir stags, Indian giant squirrels, and many more.
10. Inexpensive Tour
If the aforementioned reasons to visit India are not enough to convince you, there is one more reason to do so – cheap tour expenses.
With a strong price competitiveness index, India ranks 34th on the world travel and tourism competitiveness index, owing to its rich natural and cultural resources.
It is still a mystery how you can get luxurious hospitality at such low prices. Well, inexpensive traveling is because of low monetary value, but Indian hospitality, it is like, how?
Indians believe in "Atithi Devo Bhavah" which is a Sanskrit phrase that means "Guests are God." And that's what makes Indian hospitality one of the most significant characteristics of India.
It all summarizes to best hospitality at cheap prices.
Frequently Asked Questions (FAQs) about Top Reasons to Visit India
Why do foreigners prefer to visit India?
Due to the country's endless travel opportunities, rich culture and tradition, and unique flora and animals, every foreigner's dream is to visit India. It is one of the oldest countries in history, yet it is also a thriving modern power.
What is the best time to visit India?
The greatest time to visit India is in the winter, between late December and early March. The whole country frequently suffers excessive heat beginning in April, and the majority of locations at least encounter the summer monsoon in June, July, August, and September.
Which country visits India the most?
With over 549 thousand visitors, Bangladesh was the major source of international travelers entering India in 2020. For the past several years, the number of tourists from Bangladesh has surpassed that of other European and American nations.
Which is the No 1 tourist place in India?
The Taj Mahal, one of the seven wonders of the world, is the most popular tourist destination and one of the reasons to visit India. Every year, it draws between 7 and 8 million tourists.
Read our latest article about: 5 Most Beautiful Islands in India