Sitting in the northernmost part of the Indian state of West Bengal, Darjeeling is also known as the "Queen of Hills." Why the hill queen? The reason is apparent: Darjeeling is one of the best hill stations in India.
Darjeeling is renowned as a hill queen, but its literal meaning is "The Place of Thunderbolt" as in the Tibetan language 'Dorji' means thunderbolt and 'Ling' means the place.
This article is not going to boast about the scenic beauty of Darjeeling. We already know a lot more about that.
The snow, the sunrise, panoramic peaks of Kanchenjunga, the tea plantations… the never-ending list takes numerous pages to end.
But in the past few years, Darjeeling has started to be known for its adventure sports also.
And to inform you about all the adventure sports in Darjeeling, we have come up with a list of 12 adventure sports in Darjeeling that you must give a try to experience the best out of this hill station.
So, if you are ready let's take a quick look over the list of adventure sports in Darjeeling first and then discuss them in detail, one adventure activity at a time.
List of the Adventure Sports in Darjeeling
1. River Rafting in Darjeeling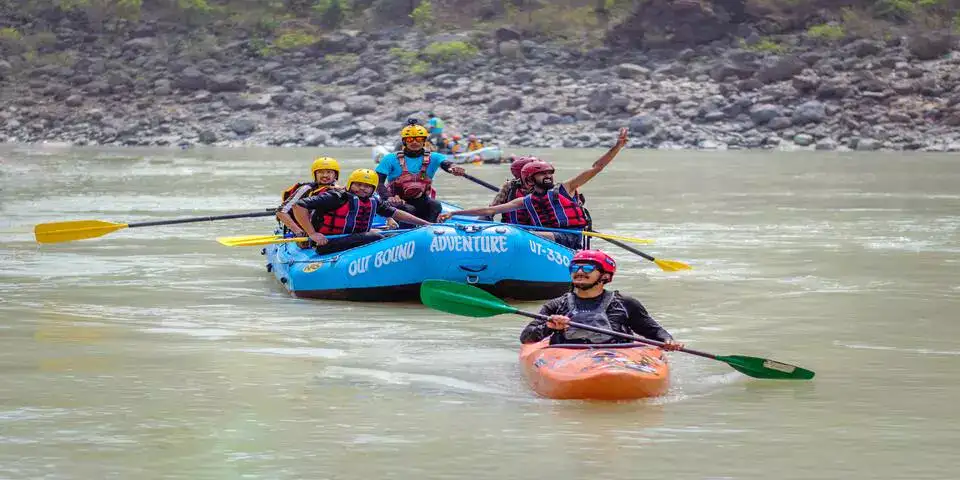 River rafting in Darjeeling is first on our list as it is considered the best adventure sport in Darjeeling.
River rafting in Darjeeling holds this title because even a novice rafter can do this.
The rivers of Teesta and Rangeet offer you to do whitewater rafting in Darjeeling.
The starting places for rafting are the Melli and Triveni. You can choose any of the points to enjoy this adventurous sport.
Rafting in Darjeeling is an experience in itself. The rivers flow in between the mountains and the lush forests.
While rafting, you flow with the white water, and if you pay attention, you get to listen to the chirping of the birds and the sounds of the other faunas which look like they are giving a melody of background music to your adventure activity.
If it is that beautiful in imagination, then just think of the heavenly experience you get while river rafting in Darjeeling.
2. Paragliding in Darjeeling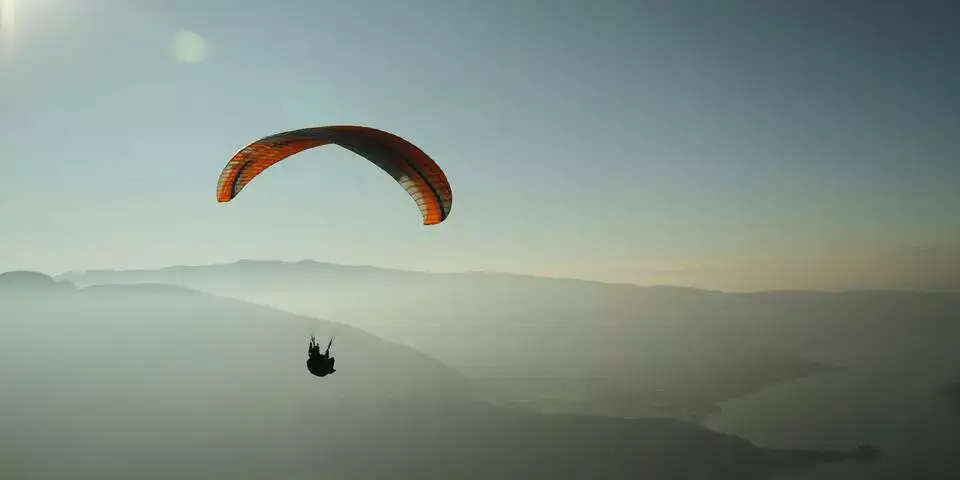 Another adventure activity to do in Darjeeling is paragliding. Well, there are several spots to do paragliding in Darjeeling, but the best of them is Kalimpong.
Kalimpong is not any place in the town of Darjeeling, even though it itself is a hill town situated 51 kilometers away and 2 hours from Darjeeling.
Paragliding in Kalimpong offers you two types of flights: one is a 15-minute and another 30-minute. The former is considered medium flight and the latter is high flight.
Jamuney, a town 12 km away from Darjeeling, is also considered when it comes to paragliding. It will take you less than an hour to reach Jamuney.
But, if you prefer to experience paragliding in Darjeeling and do not want to go outside the town, then also there is an option available for you.
The Jalpahar area in Darjeeling is suitable for paragliding. In this area, the famous take-off point is near St. Paul's School.
Yes, it's the same school where the Bollywood actor Shah Rukh Khan shot his movie, 'Main Hoon Na.'
Also Read: Adventures Sport in Maharashtra
3. Zipline in Darjeeling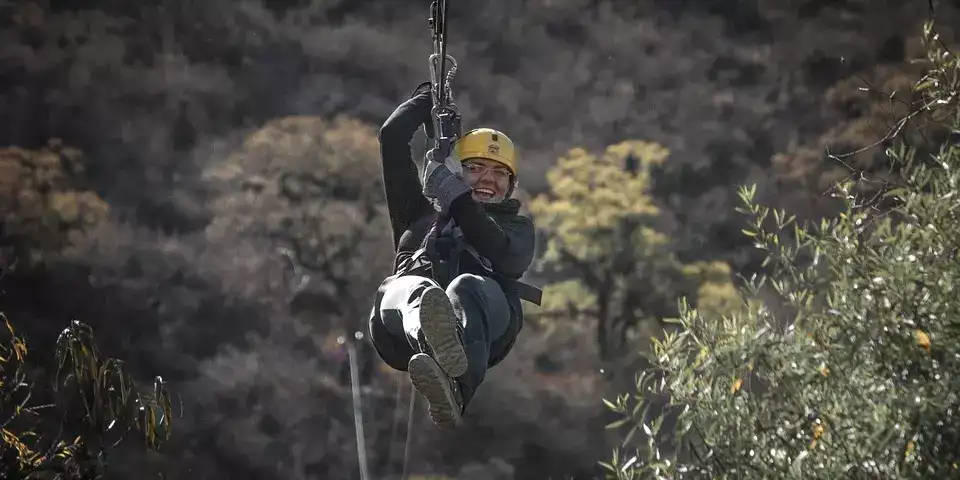 For those who don't know what ziplining is, it is an exhilarating leisure activity that includes traveling along a steel rope between two sites, usually in a valley with breathtaking scenery, while wearing a safety seat or a belt.
There are many places that offer you the zip-lining experience in Darjeeling along with other adventure sports.
Here is the list of the operators that provide you with zip line in Darjeeling:
Himalayan Mountaineering Institute (location: 3753+C7Q, Jawahar Parbat)
Darjeeling Rangeet Passenger Ropeway (location: 3763+HFW, Singamari)
Shrubbery Nightingale Park (location: 3736+F28, Richmond Hill)
4. Rock Climbing & Rappelling in Darjeeling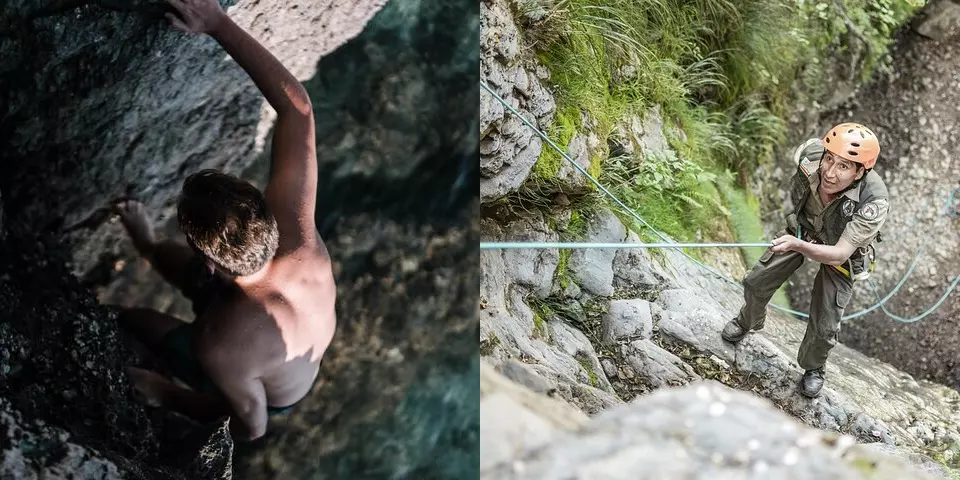 Let's first know the difference between these two (rock climbing and rappelling) as many people use them interchangeably which these two activities are definitely not.
Rappelling is climbing rock up and down using ropes while rock climbing is climbing up a rock using your hands or you can say your strength.
The point is that rock climbers use rappelling while climbing down the rock.
If the difference is clear to you, we can move on to sites where you can try both of these adventure activities in Darjeeling.
On the Lebong Cart Road of Darjeeling, Tenzing Rock and Gombu Rock are standing facing opposite each other.
Tenzing Rock is named after Tenzing Norgay who created history by climbing Mount Everest first time in 1953 along with Edmund Hillary.
And the Gombu Rock is named after Nawang Gombu who was the nephew of Tenzing Norgay and was the first man in the world to climb Mount Everest twice.
Now, that you know the history of these rocks, it would help you to climb or rappel the rocks more easily because you are now familiar with them.
5. Zorbing in Darjeeling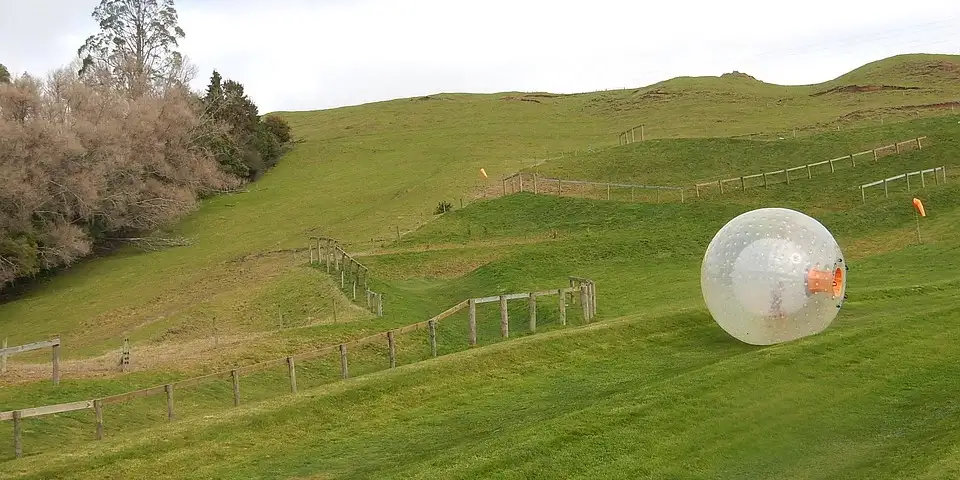 Zorbing is a rare adventure sport in Darjeeling where at first a huge ball is blown by pumping air into it and then you enter into this soft plastic ball.
They say the world is round, Zorbing makes the quote practical for you.
Once you get pushed, you experience the adventurous spin over the vegetative grounds of Darjeeling.
If you think of Zorbing in Darjeeling as dangerous, our answer is no, it's not.
People are doing it for years including children as it is a fun thing for them to do.
6. Trekking in Darjeeling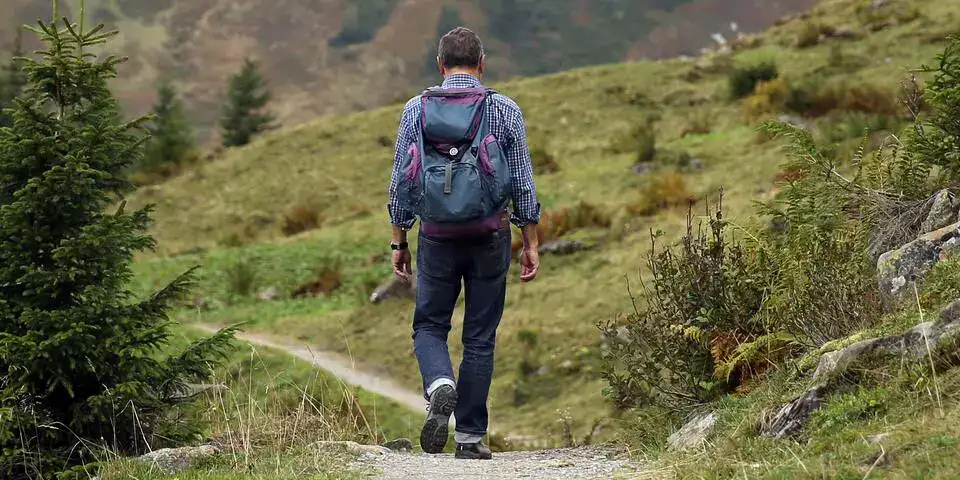 The hill town of Darjeeling is full of trekking spots.
Darjeeling has more than dozen trails to see the scenic beauty of nature while trekking.
Here is the list of trekking spots in Darjeeling:
Singalila Ridge Trek
Sandakphu-Phalut Trek
Goechala Trek
Kanchenjunga Base Camp Trek
Green Lake Trek
Chatakpur Trek
Tonglu Trek
Kurseong Trek
Gorkhey Trek
Trek to Kamal Falls
Trek to Bamunpukhuri Jungle
Trek to Rohini
Trek to Purbikhola
You can do research on every trekking trail and choose which one you want to explore, but the most famous among all these trekking spots are Singalia Ridge Trek and Sandakphu-Phalut Trek as they offer you to witness the highest peaks of the world.
Also Read: Adventure Sports in Rajasthan
7. Camping in Darjeeling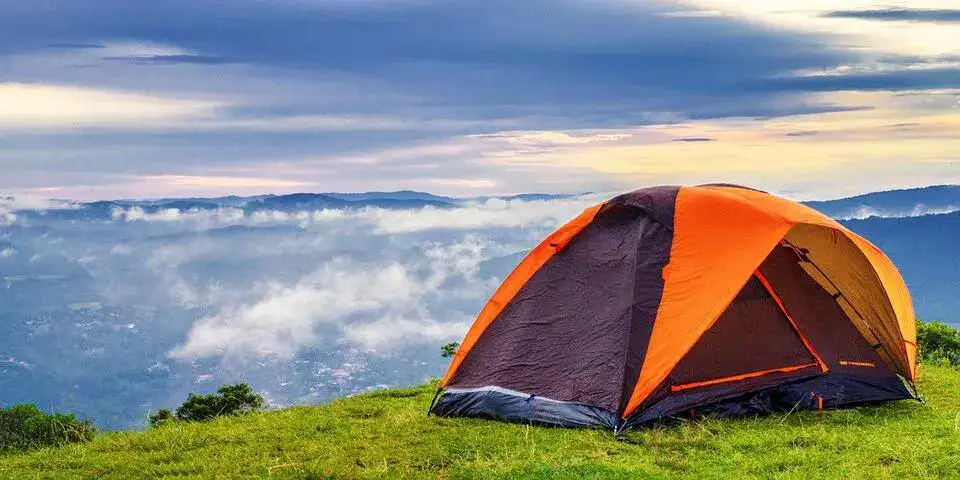 There are two ways to enjoy camping in Darjeeling.
One is riverside camping where you make your tent on the river banks and capture the views of the bouncing moonlight and the reflection of the starlit sky in the waters of the river.
Another form of camping is high-altitude camping where at first you trek for some time and then halt somewhere at the heights during your trail.
So, it's all your choice.
If you are ready to trek, go for the high-altitude camping as you now know more than a dozen trekking spots.
And if trekking doesn't excite you, camp near the Teesta river, what are you waiting for?
8. Hot Air Ballooning in Darjeeling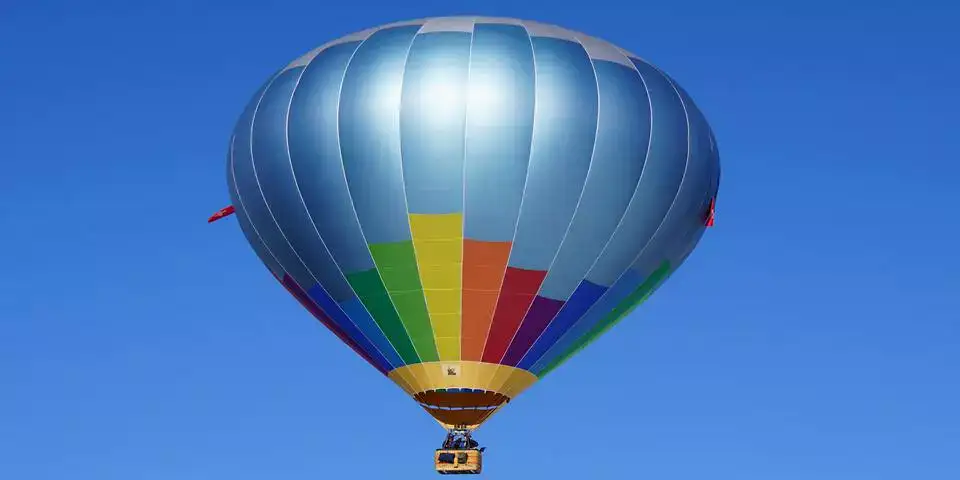 Well, to get the top view of Darjeeling and the snow-covered Himalayas, Paragliding is there.
But it isn't preferred by all. The reasons are different for all, but there is also a solution for all those people and that is a ride in a hot air balloon.
For those who consider safety above all things, hot air ballooning is one of the best adventure sports in Darjeeling.
You just sit there in the balloon and explore the panoramic views of the Himalayan range and the hill town of Darjeeling, the rest is assured by the operators.
9. Mountain Biking in Darjeeling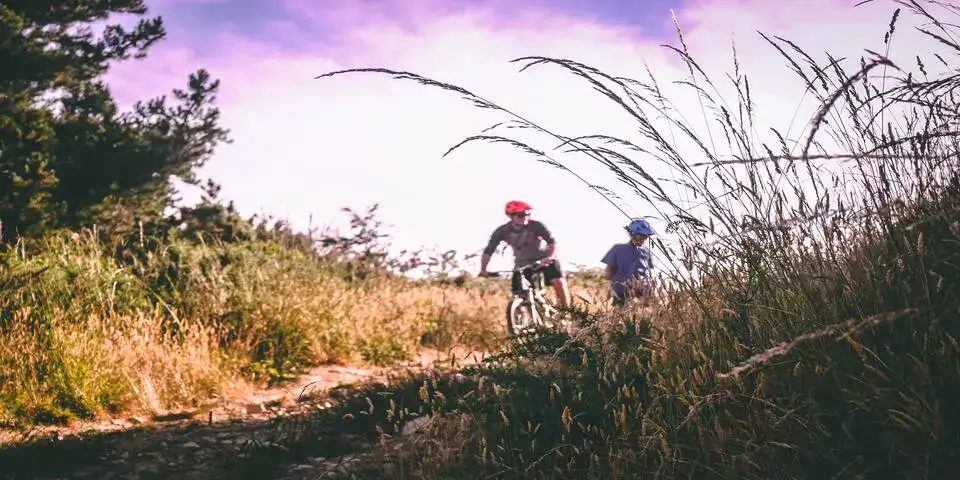 Another full-of-excitement adventure sport to do in Darjeeling is Mountain biking.
Well, not all but many people when they hear of mountain biking for the first time, think that during this activity you use a bike (motorcycle), which is completely wrong.
Mountain biking is an adventurous sport where you ride a bicycle.
So, the best places to experience mountain biking in Darjeeling include Manebhanjan, Pokhribong, Kurseong, Lamahatta, etc.
But, the bikers' favorite is the 20-kilometer-trail that passes through the Senchal Wildlife Sanctuary up to Chatakpur. It is India's first mountain biking park and was opened in January 2017.
10. Kayaking in Darjeeling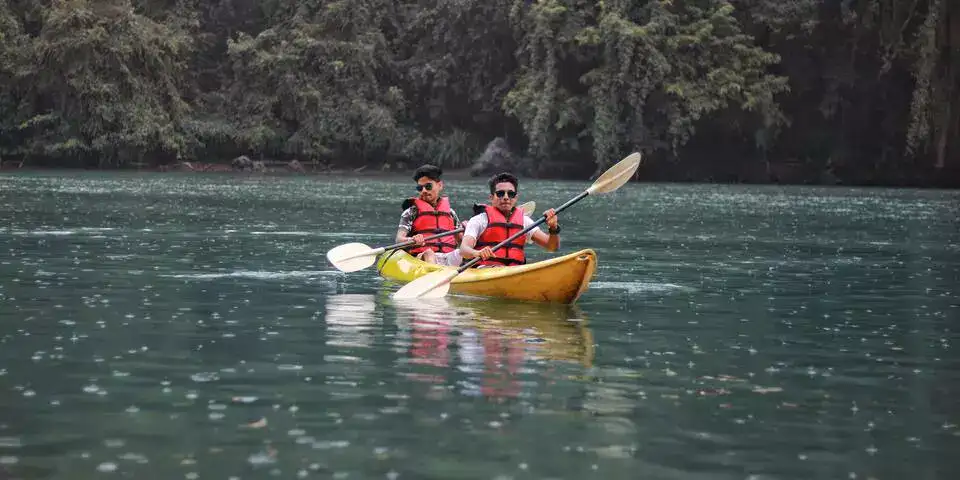 For the ones who do not prefer paragliding, there is hot air ballooning, in a similar way for those who do not prefer rafting and still want to enjoy the captivating waters of the rivers in Darjeeling, there is another adventure sport and that is Kayaking.
You will only truly appreciate kayaking in a few locations throughout India, and Kayaking in Darjeeling is one of them.
Only when you take your time and take in the beauty of the natural world can you truly appreciate this activity.
The river that offers excellent kayaking opportunities comes from Singla.
The area close to the river is home to a variety of unusual wildlife and natural plants.
Always take the necessary precautions for your protection.
11. Safari in Darjeeling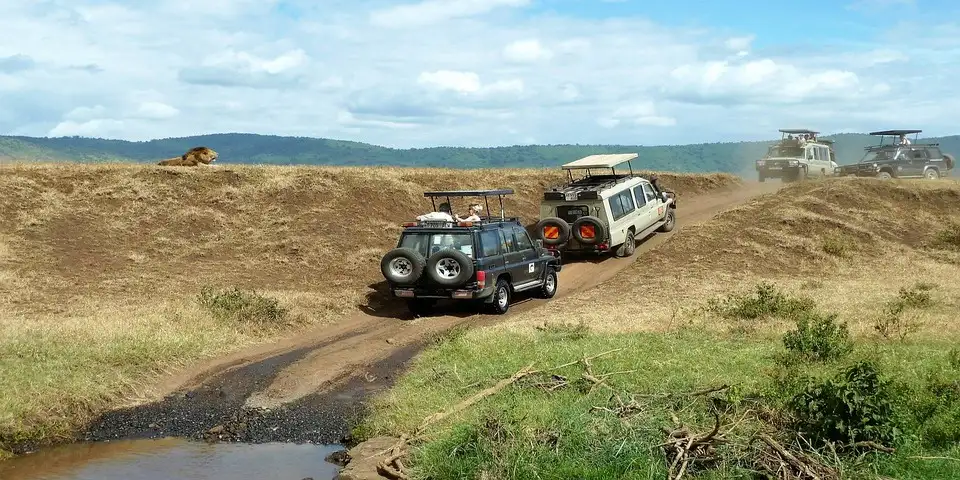 Would you want to view the Himalayan fauna in a hilly forest?
A trip to Singalila National Park is the perfect excursion to have with your children and family.
Numerous species of ferns, primula, magnolias, and other plants may be found in the National Park.
To get breathtaking pictures of the red panda, yellow-throated marten, and other animals, have your cameras close at hand while on the safari.
The exciting aspect is that you will also be able to see Kanchenjunga's snow-capped summits.
Darjeeling is one of the best hill stations in India. There are many more hill towns in the Indian state of Uttarakhand. Read our article on the Top 11 Hill Stations in Uttarakhand