You know and we know what comes to anyone's mind when talking about Maharashtra: Mumbai. No doubt, Maharashtra is one of the developed and wealthy states in India, and having Mumbai is like the cherry on the cake for M.H.
But it is also true that if something shines too much, it often hides the glittering of others. And here, the glittering factor of Maharashtra is adventure tourism. There are dozens of adventure sports in Maharashtra that captivate you when you think of doing them.
You would surely lose count while reading about the activities to do in Mumbai, Maharashtra. So, with your permission, we would like to first introduce you to a quick list of the different adventure sports in Maharashtra and then discuss them in detail, one adventure sport at a time.
Without any fluff, let's get to the stuff.
List of Adventure Sports in Maharashtra
You are here to quench your thirst to know the different adventure sports in Maharashtra that you can enjoy when you will be there and we are here with the water pot.
Here are some best-picked options for your adventure tourism in the state of Maharashtra:
1. Paragliding in Maharashtra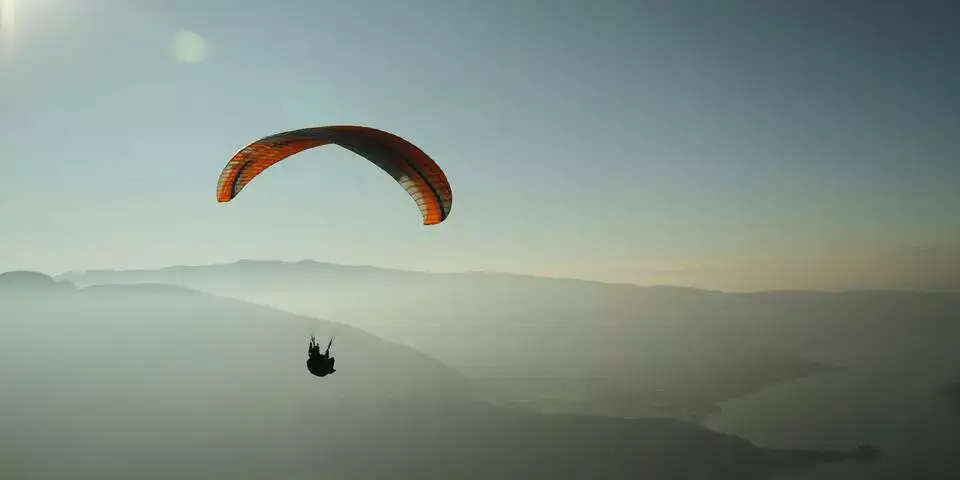 Since paragliding is perhaps one of Maharashtra's most well-known adventure sports, few people require an introduction to it.
Due to the abundance of nearby peaks and mountains, notably in the Kamshet, Panchgani, and Mahabaleshwar regions.
Maharashtra is a fantastic location to attempt paragliding or parasailing. You must be aware of the calendar because this sport is very season-specific and only flourishes from October to March.
Also Read: Adventure Sports in Rajasthan 
2. Bungee Jumping in Maharashtra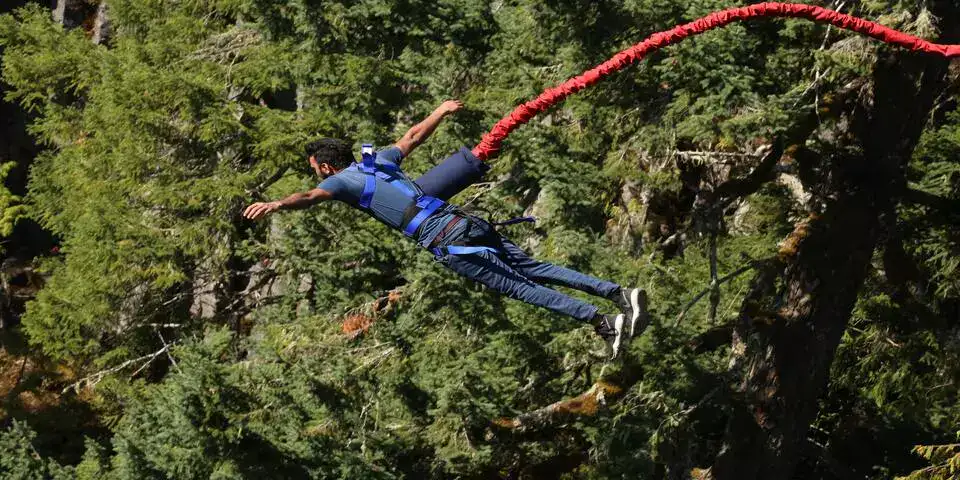 If you're not frightened of heights and want to give your body more excitement, bungee jumping is a popular adventure sport to select.
Only Della Adventures Park in Lonavala, Maharashtra offers bungee jumping. The facility has more than 50 adventure activities and is one of India's biggest adventure parks.
There, as the sensation cannot be compared to anything else, free-falling is a widely popular pastime.
Read: 6 Best Delhi Markets for Shopping
3. Skydiving in Maharashtra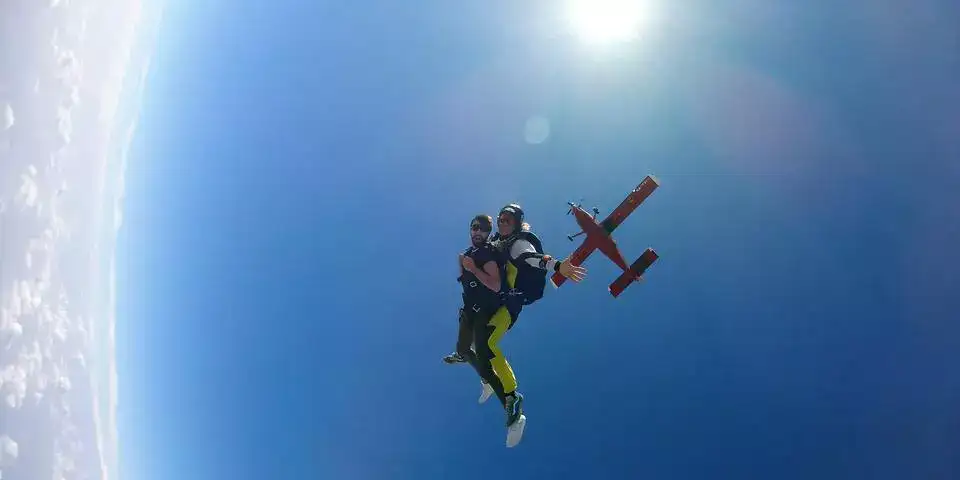 One of the best skydiving spots in India, Aamby Valley, must be on your list if you want to partake in this exhilarating sport.
As you free fall in the wonderful valley, take in the breathtaking view below and have the most thrilling moment of your life.
Stunning sights will greet you as you ascend into the city.
4. Rafting in Maharashtra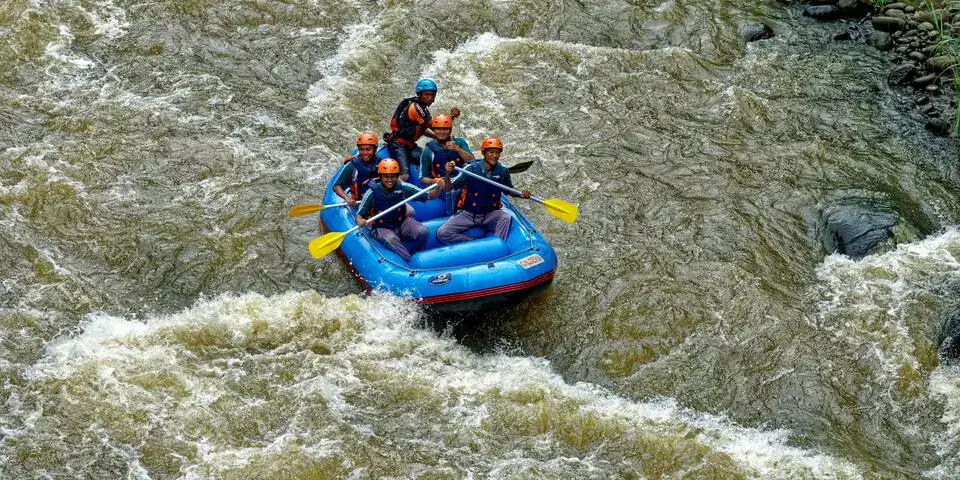 River rafting is another of Maharashtra's most well-liked and wonderful adventure sports.
There are several options to choose from if you want a rafting experience that brings you crashing down a steady flow of water with a backdrop of lovely flora on each side while in Maharashtra.
The Kundalika is a lovely river that originates in Maharashtra's the Western Ghats. Its 13 km of water boasts some of the best rafting in the world.
Planning to visit India, then take your trip with our local guide who makes your Journey memorable.
5. Trekking in Maharashtra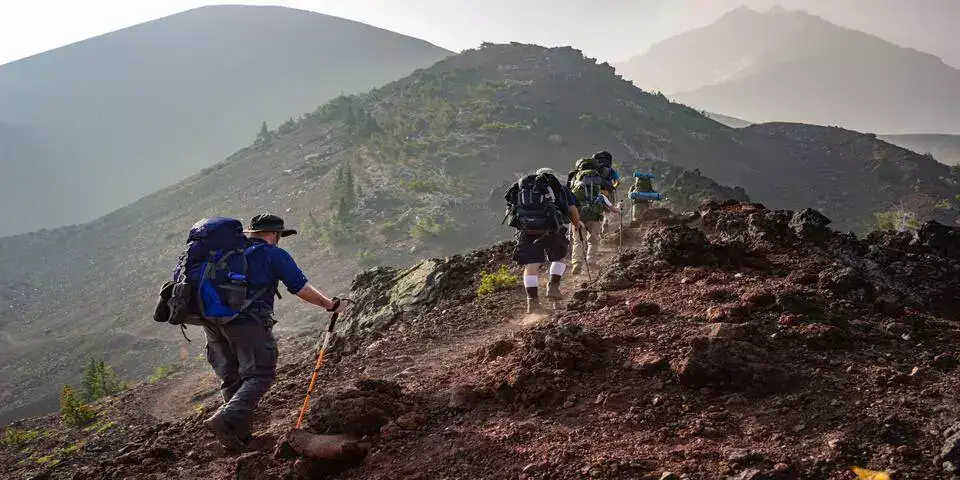 Trekking is perhaps one of the most well-known adventure activities in Maharashtra for individuals who desire to participate.
Amazing hiking trails can be found throughout the state's mountain ranges, with itineraries that range from easy for beginners to difficult for seasoned hikers.
The Sahyadri Mountain ranges, which are the location of some of Maharashtra's famed forts, are home to one of the best hiking paths in all of India.
The Raigad Fort Trek route, the Kalsubai Highest Peak Trek, and the Vasota Fort Jungle Trek are three fantastic hiking spots in Maharashtra.
6. Waterfall Rappelling in Maharashtra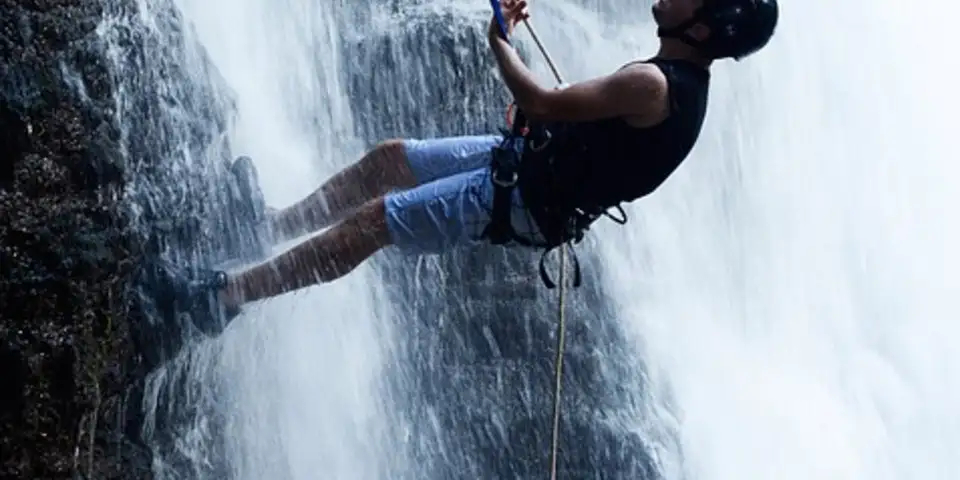 One of the best activities you can do to combine adventure sports on land and on the water is waterfall rappelling.
The Dabhosa Waterfall, Vihigaon Waterfall, Kondhana Caves, and Sandhan Valley are the best locations in Maharashtra for waterfall rappelling.
Read: 5 Best Khau Gallis in Mumbai for all foodies! 
7. Forest Camping in Maharashtra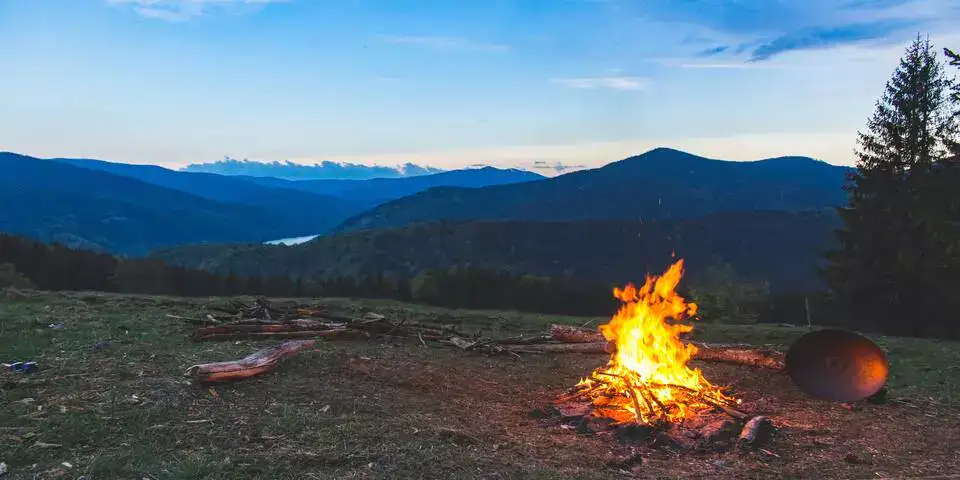 Another amazing adventurous sport in Maharashtra is camping in the forest. This is commonly a part of hiking expeditions, but if you have the resources to pitch a tent close to the forest, you might occasionally do it alone.
In Lonavala, close to Tiger's Point, is one of the best camping areas you may visit.
You can tell there are many amenities available there because it is 40 acres in size. On chilly winter nights, sporting events and even bonfires may keep you warm.
8. Cycling in Maharashtra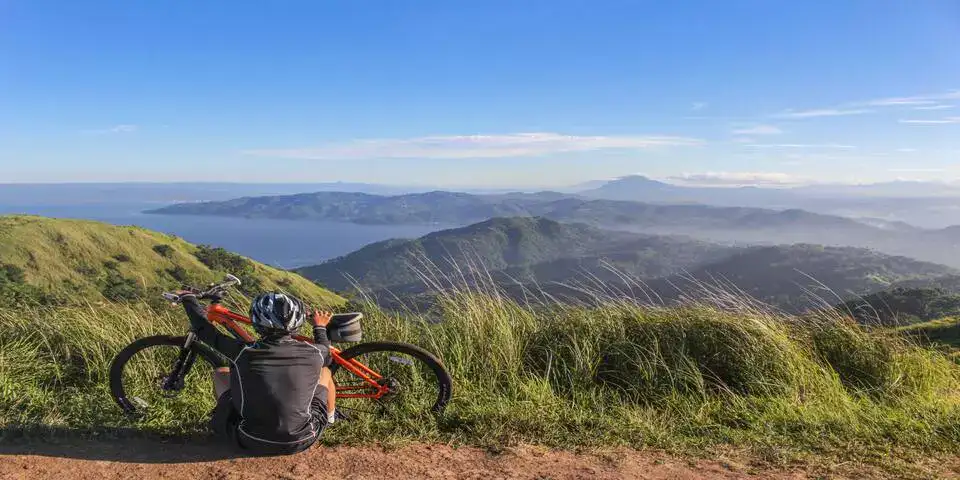 Cycling is another well-liked pastime you might engage in while visiting Maharashtra.
This is your greatest choice if you want to maintain your physical fitness while yet finding a method to unwind after a demanding day.
You should without a doubt visit Maharashtra's coastal regions to experience the stunning remoteness they have to offer.
Without a doubt, this is a fantastic recreational activity if you wish to start taking day excursions.
9. Scuba Diving in Maharashtra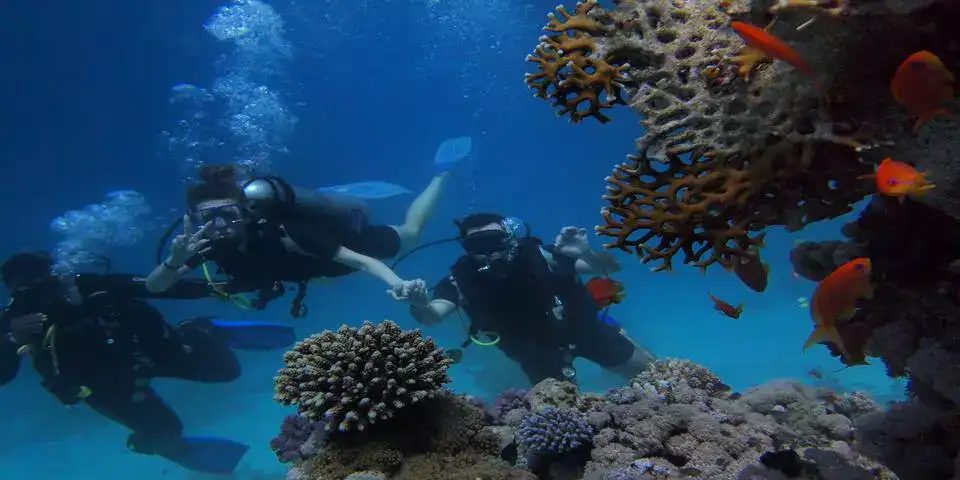 If you adore watersports and are dying to do so while you are in Maharashtra, scuba diving is a terrific pastime you may engage in.
There is just nothing that can be compared to the wide variety of marine life and plants present in the Arabian Sea.
The solitary venue for scuba diving in Maharashtra is Malvan near Tarkarli, which is also the most well-known and distinctive attraction.
Scuba diving in the Arabian Sea provides an amazing experience with unique marine life.
Take Jaipur Jhalana Leopard Safari tour with local guide.
10. Riverside Camping in Maharashtra
In Maharashtra, you may go riverside camping, which is a wonderful experience in addition to water sports.
Given the state's maritime location and extensive coastline, it is not surprising that riverside camping is a particularly popular outdoor activity in the region.
If you want a hassle-free, calm experience, this is your best choice. There are several options available for the experience.
The mesmerizing sense of the river flowing is a singular experience.
11. Hot Air Ballooning in Maharashtra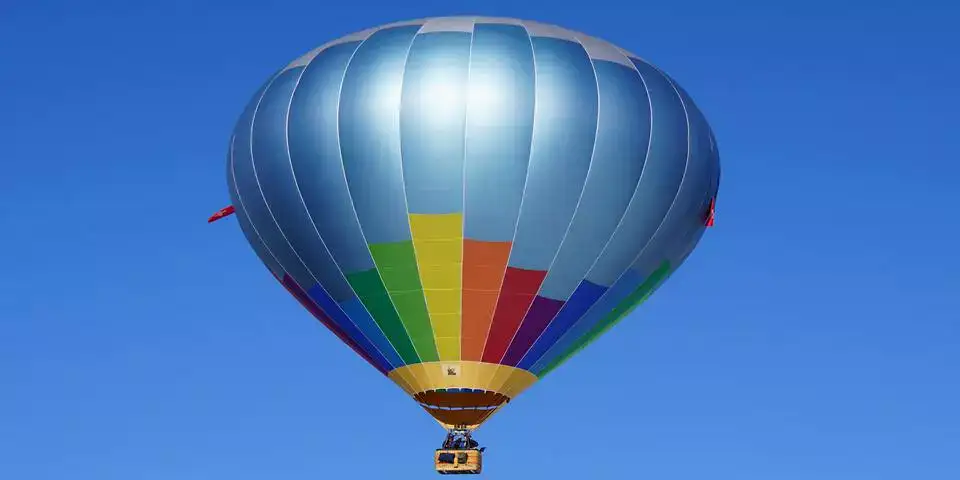 Everyone wants to see the city from above in a panoramic view, but not everybody has the courage to paraglide or parasail.
The hot air balloon should absolutely be on your list of odd and exciting things to do. There just isn't a more beautiful view than what can be seen from the majestic peaks of the Sahyadris.
Before making travel plans, be sure to confirm the safari's timetables since it occurs at various times.
12. Caving in Maharashtra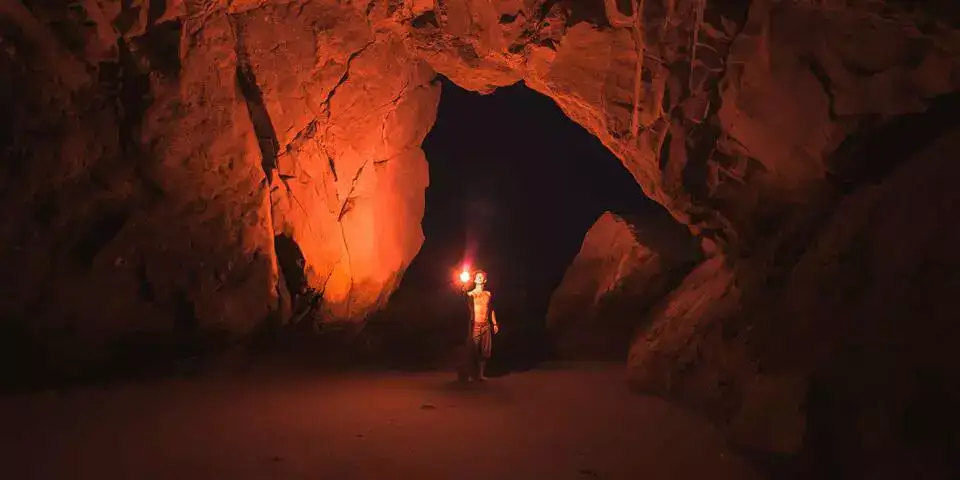 Not many people are aware of this, yet one of Maharashtra's most popular adventure sports is caving.
It is necessary to stroll and crawl through the state's numerous caves. You may explore a number of the caves nearby.
The natural and man-made caves in Maharashtra include Ajanta Caves, Karla Caves, Junnar Caves, Aurangabad Caves, and Bhaja Caves, some of which are protected monuments.
13. Birdwatching in Maharashtra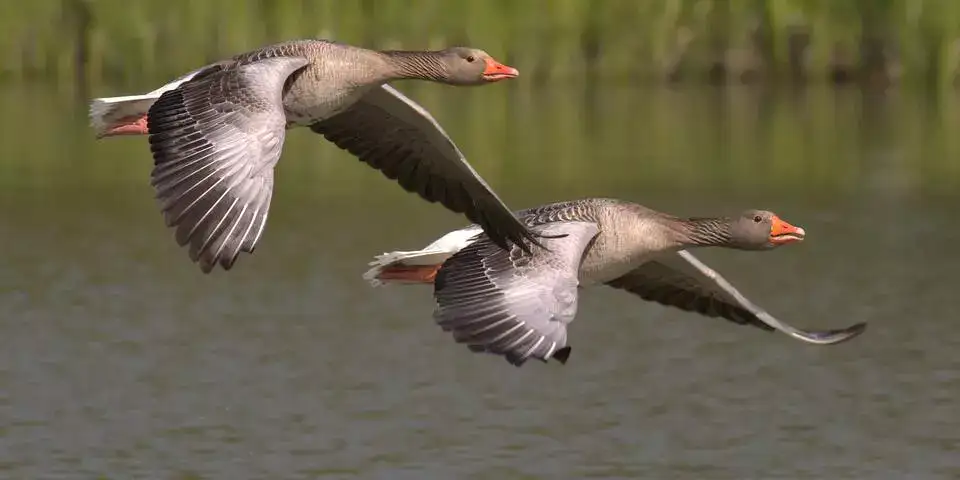 Birdwatching, which is also a pastime interest, is the practice of using binoculars, telescopes, or just the human eye to observe wildlife.
The most well-known birding spots in Maharashtra include Bhigwan Bird Watching, Karnala Bird Sanctuary, Nannaj Wildlife Sanctuary, and Sinhagad Valley Birding Sites.
14. Wildlife Safari in Maharashtra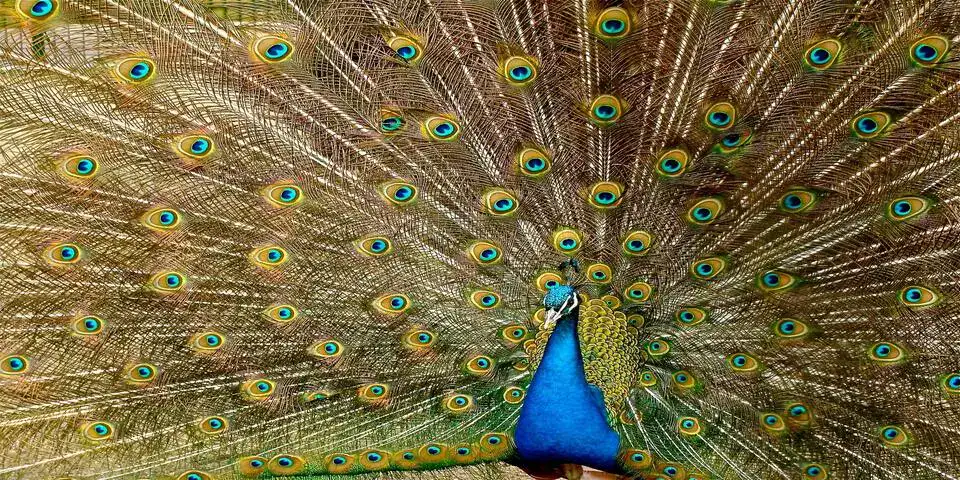 If you enjoy learning about wildlife and other creatures, a wildlife safari is a fantastic choice to consider when it comes to adventure sports in Maharashtra.
One may explore and enjoy the state's diverse fauna, including animals, birds, and other creatures, without having any preconceived notions.
In addition, there are several national parks and wildlife sanctuaries in Maharashtra that provide wildlife safari experiences that you may experience for yourself.
Read our article about Best Things to Do in Delhi: Insider Tips for a Memorable Trip