Rajasthan in Hindi means 'Place of Kings,' and it is needless to say that the kings here used to live in palaces.
So, with time people started associating the state of Rajasthan with forts, palaces, and other ancient monuments.
But, think for a second, would the largest state of India be just about sightseeing? We agree that this Indian state has a great past and to witness that, thousands of tourists visit here.
But, there is another part of Rajasthan that though not completely hidden but most tourists are unaware of it.
If Rajasthan has palaces to please your eyes, then it also offers adventure activities to map your adrenaline rush.
If you like something offbeat and are an adventure junkie, you are going to fall in love with this article on adventure sports in Rajasthan.
Innumerable adventure places in Rajasthan are there to explore.
But for your comfort, we have selected the best Rajasthan adventure places.
And down below giving you the list of 13 adventure sports in Rajasthan that will add thrill to your Rajasthan adventure tour.
List of Adventure Sports in Rajasthan
1. Paragliding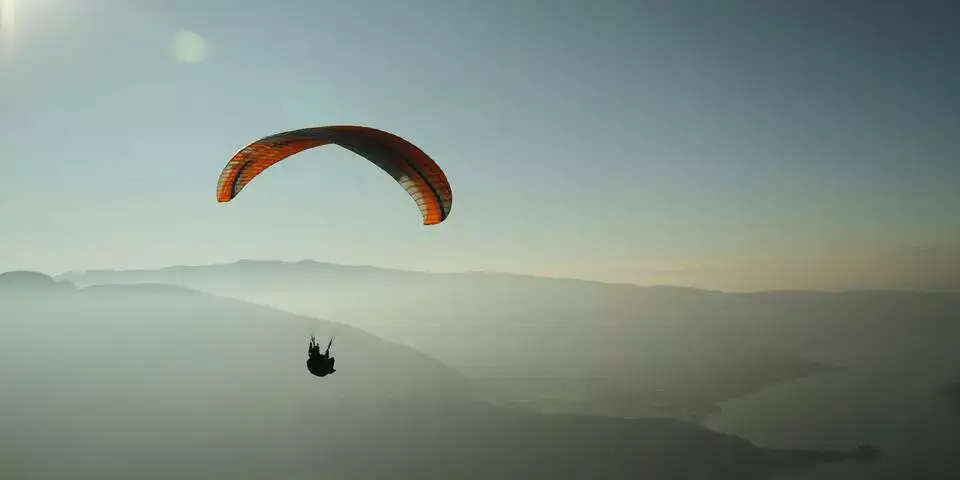 Paragliding in Rajasthan is not popular and the reason is the open and sandy region that the state has.
But, with time the demand for this sport has increased and you will find paragliding events taking place in various cities like Jodhpur, Jaisalmer, Pushkar, and Jaipur to attract visitors and tourists.
The top view of Mount Abu, the desert area, and the royal cities of Rajasthan is indescribable which makes paragliding one of the best adventure sports in Rajasthan.
2. Trekking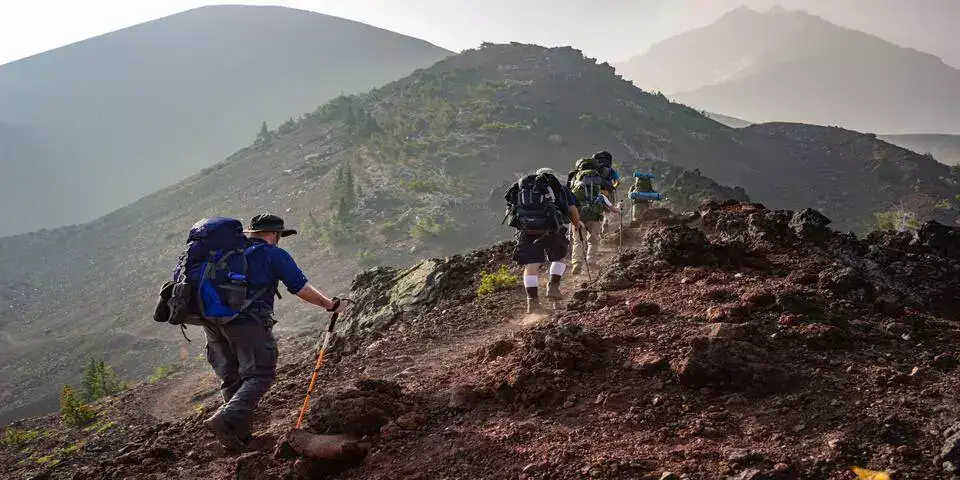 No doubt, the hills of the Aravalli mountain range are the best places for trekking in Rajasthan.
It is quite interesting to walk over one of the oldest mountain ranges in the world. Aravalli hills are a bit rocky, but they will only add thrill to your trekking.
Trekking in Rajasthan can also be done at various places like Udaipur, Kumbhalgarh, Ranakpur, etc.
The famous trekking belts are Sariska-Alwar-Amer and Udaipur-Kumbhalgarh-Chittorgarh belts.
3. Bungee Jumping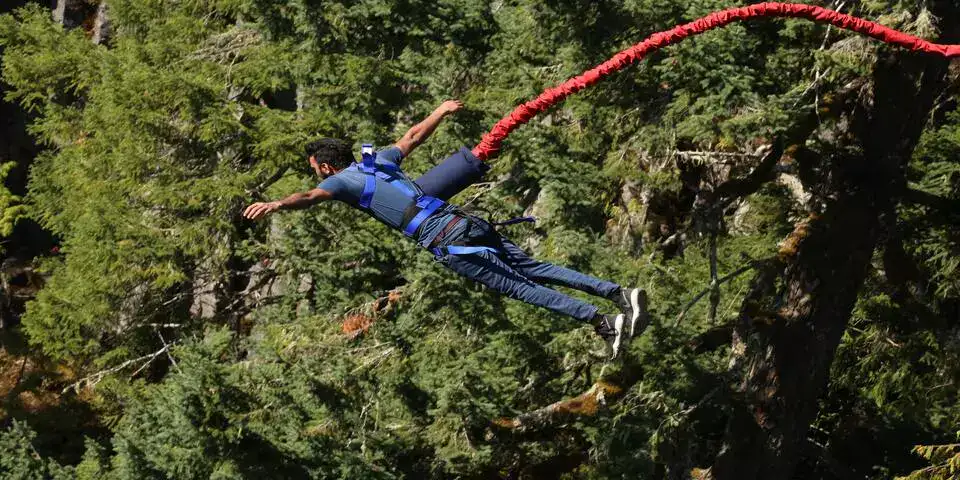 You can try out bungee jumping in Rajasthan in Jaipur, Bikaner, Kota, and other places.
Arrangements made by the management cannot be questioned as they all are trained professionals.
But, if you fear heights, we will not suggest you get to indulge in this activity as there are many more adventure sports in Rajasthan to explore.
Also, read – 11 Best Places To Visit in Jaipur in Winter
4. Hot Air Ballooning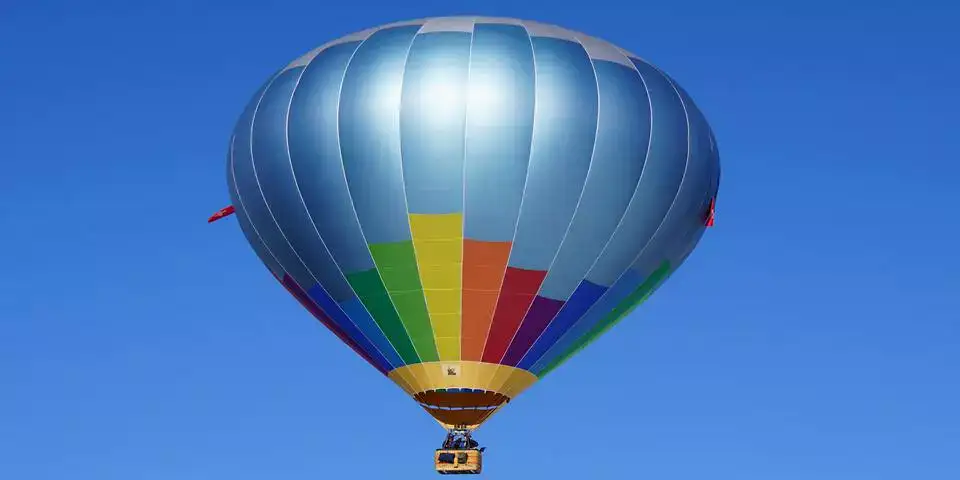 A hot air balloon ride over the scenic palaces, pristine lakes, dry deserts is what gives you an out-of-the-world experience.
The rides totally depend upon the weather conditions. If the weather is good, it is up to you whether you want to enjoy the beauty of dawn or the silence of dusk.
Pushkar, Jaipur, and Rajsamand are some of the best places to enjoy hot air ballooning in Rajasthan.
5. Jeep Safari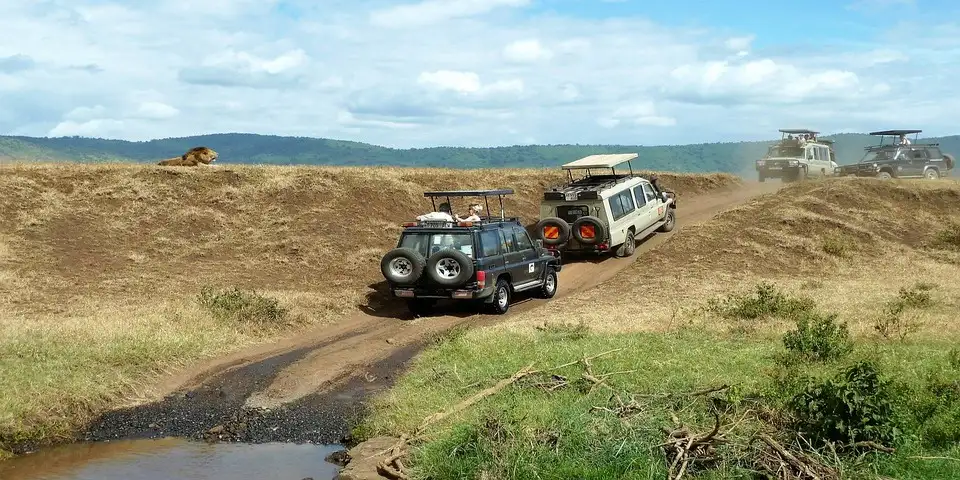 Traveling any region by road is the best way to explore its hidden parts.
And if you are in Rajasthan and not opting for a jeep safari then you can miss a lot: historical monuments, cultural villages, and the unexplored parts of the desert.
The popular ones are village safaris and sand dunes safaris and the cities where you can enjoy these safaris are Jaisalmer, Shekhawati, Jodhpur, and Bikaner.
6. Zip Lining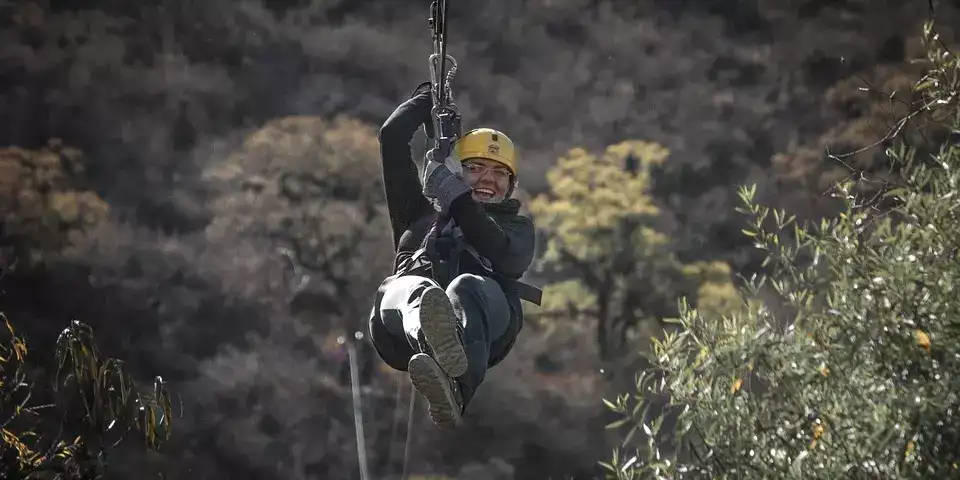 Among the thrilling adventure sports to do in Rajasthan, another name is Zip lining.
The speed with which you glide past the lakes, forts, and desert regions is astounding.
Many major cities offer zip lining in Rajasthan which are Jodhpur, Udaipur, Rajsamand, Banswara, and Jaipur.
7. Camping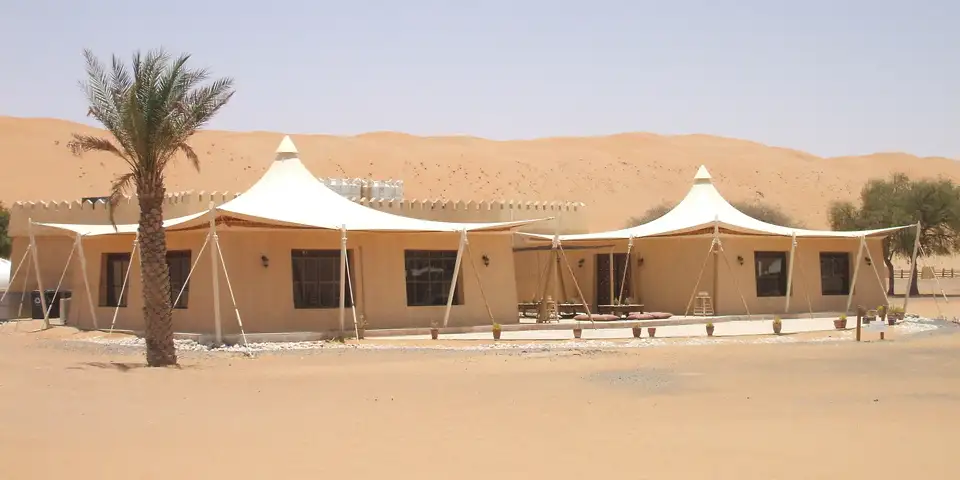 For the tourists who like uniqueness, camping is going to be the best adventure sport to do in Rajasthan.
Camping in Rajasthan is unique because the whole experience is offbeat: from spending a night under a starlit sky to getting to know the Rajasthani culture via folk music and dances.
Jaisalmer, Pushkar, Jaipur, Jodhpur, Jhalawar, and Udaipur are places where you can avail yourself of a chance to enjoy camping in Rajasthan.
Read: Jaipur travel guide
8. Wildlife Safari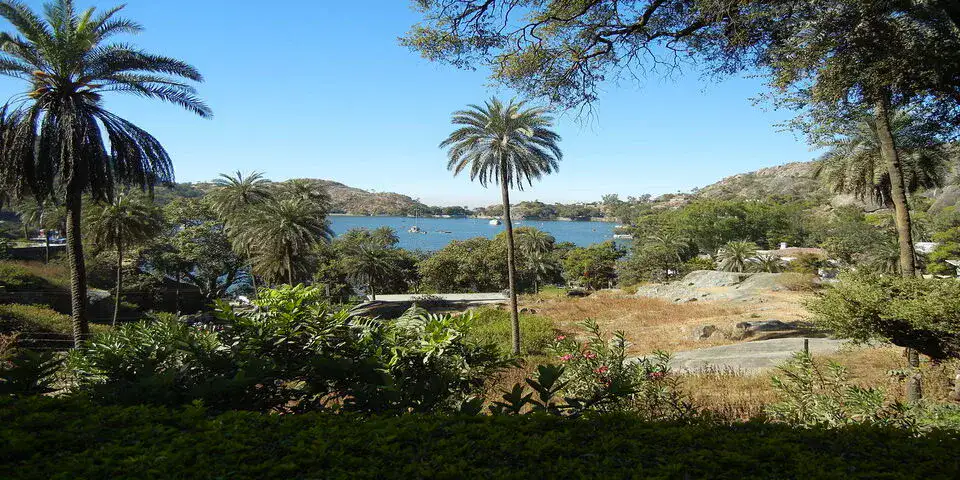 Rajasthan is a desert state, so it is for sure that you will find numerous camels here.
But, Rajasthan is not only the habitat of ships of the desert. There are a dozen of national parks and wildlife sanctuaries in Rajasthan.
Ranthambore National Park is the major one, but other than that, there are Keoladeo National Park, Sariska Tiger Reserve, etc.
Wildlife safari in Rajasthan is going to be a treat for animal lovers.
9. Cycling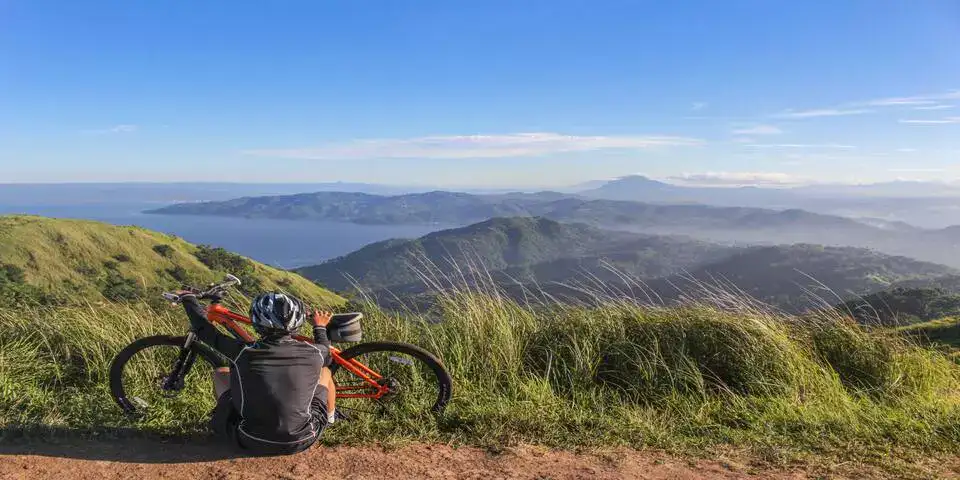 One of the fun things to do in Rajasthan is cycling. The best thing is cycling is pocket-friendly and also good for your health.
But, when you go cycling in Rajasthan, you kill two birds with the same stone: you experience the state's royalty in a cost-effective way. What's better than that?
Cycling is surely one of the fun-filled adventure sports in Rajasthan which you can enjoy everywhere in the state.
10. Parasailing
If you can't do paragliding, but still want to enjoy the bird-eye view of Rajasthan's cities, deserts, lakes, forts, and palaces, then you can try out your hands on parasailing, which is also known as parascending.
Parasailing can be done on the land and also on water bodies. Now, you better know that Rajasthan has neither a dearth of desert regions nor lakes.
Don't forget to try parasailing in Jaipur, Alwar, Jaisalmer, Bikaner, Jodhpur, Udaipur, Pushkar, and Mount Abu.
11. Boating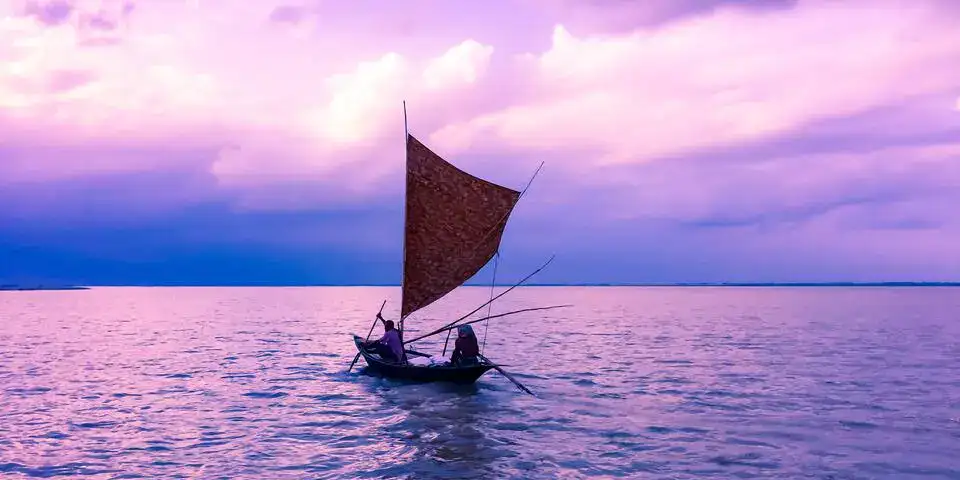 Boating is not that adventurous, but we still count it as one of the adventure sports in Rajasthan because of the feeling you get while moving over the calm waters of lakes.
We do not have enough words, so let's just hop onto the list of spots for boating in Rajasthan:
Lake Pichola, Udaipur
Siliserh Lake, Alwar
Gadsisar Lake, Jaisalmer
Nakki Lake, Mount Abu
12. Camel Safari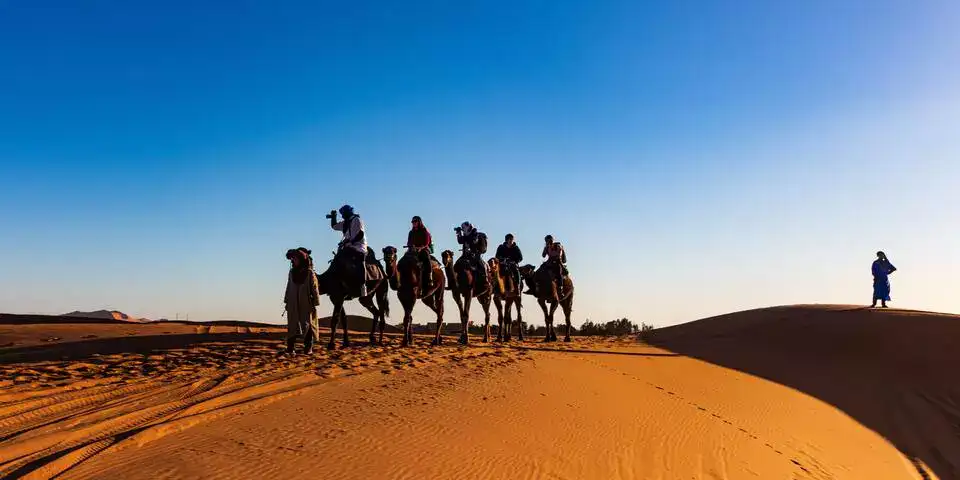 Many call this Rajasthan adventure a camel safari and many desert safari.
But, what's in a name, everything is in the adventurous game. (Sorry!)
So, camel safari lets you explore the lives of the desert people, and other than that you get to see scenic sunsets and sunrise.
Famous camel safari places in Rajasthan are Pushkar, Mandawa, Jaisalmer, Jodhpur, Jaipur, and Bikaner.
13. Quad Biking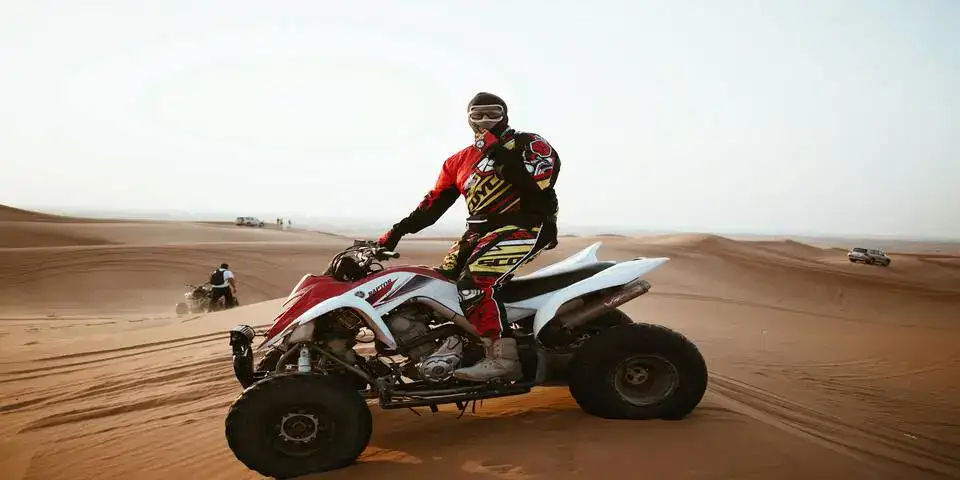 Quad biking is a relatively new adventure sport in Rajasthan, but should be on your list of adventure sports to do in Rajasthan.
Experience this thrilling adventure sport in Jaisalmer, Rajasthan.
However, for those who prefer a more relaxed adventure, a Jaipur monuments tour should definitely be on the itinerary!