Delhi is the heart of India, the capital of India. The city has seen many revolutions and going strong. People love to travel to Delhi not only because of the visiting places but also for the lip-smacking food and exciting shopping centres. Delhi has different folds of its beauty. Here we have listed the best things to do in Delhi, the best places to eat, shop and a lot more. Let's dig into the information.
What to do in Delhi? The first thing that comes to your mind while planning a trip
Delhi is pretty diverse, starting from food to historical architecture, and shopping hubs there is a lot to explore. Now you need to decide what to do in Delhi. You can explore the best food joints, and restaurants, hop on different markets to shop also visit historical as well as modern tourist places.
To Begin with, you can take a Delhi Walking Tour
There are plenty of walking tours available which you can find on the Internet. Trocals can help you find the best Delhi walking tour for you. The local people will take you to different streets, lanes and help you explore the city better. We suggest taking the walking tour in the morning to beat the heat and take amazing pictures. Here we have listed the top things to do in Delhi.
Things to see in Delhi
When you are on a tour you will visit tourist places. Here in this Delhi travel guide we have listed the most popular and deserving things to see in Delhi, places to visit, and foods to try.
Tourist places to visit in Delhi
India Gate
The war memorial for World War 1 which is located in the Rajpath. It is a must-visit place. You can stop by there and click photos, otherwise, you can pass by and still see the historical monument.
Museum of Illusions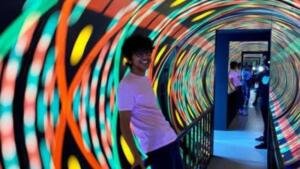 This modern museum can play with your mind. There are a lot of things to see in Delhi but this is a must-visit place. You will see things which have a scientific explanation but visually it is exciting.
National Gallery of Modern Art Delhi
A modern art gallery that is home to many unique art dating back to the 19th century. If you love to explore unusual things then visit here.
Take A Guide to the Top 26 Things to Do and See in Delhi
Red Fort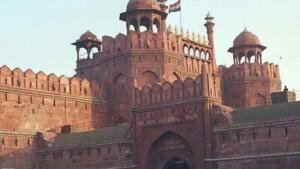 When you are in Delhi it is a must to visit the Red Fort or the Lal Qilla. It is a historical palace which is now a popular tourist destination. You can enjoy the light and sound show in the evening inside the fort.
Garden of Five Senses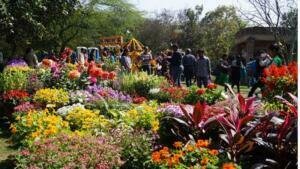 This unique garden will make you feel all five senses with the elements present there. A beautiful destination to spend an hour.
Waste to Wonder Park
A unique park which has miniature structures of the wonders of the world but all of them are made with waste products. It is a great way to recycle waste and reduce landfills.
Pradhan Mantri Sangrahalaya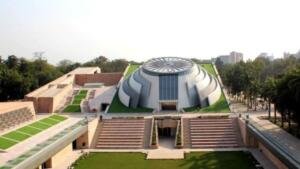 A museum which holds the history of all Prime Ministers of India has ever had.
National Railway Museum
A museum of trains which has some of the most popular trains that have ever served the people. It has steam engines to modern engines which speak about the history of the Indian railway and its evolution.
Religious places to visit in Delhi
Jama Masjid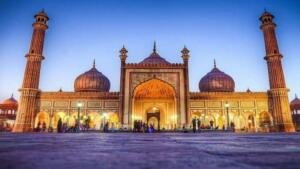 One of the largest Masjid in India is located in old Delhi. Explore the architecture, and take amazing photos, especially during sunset.
Gurdwara Bangla Sahib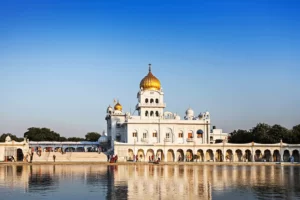 The most popular Gurdwara in Delhi. Other than religious practises you can visit as a tourist, also don't forget the Kada Prasad.
Birla Mandir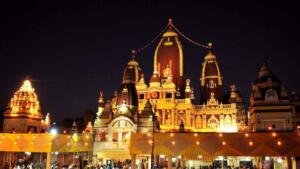 Popularly known as the Laxminarayan Mandir, a huge complex beautifully decorated with positive energies from the Lord.
Lotus Temple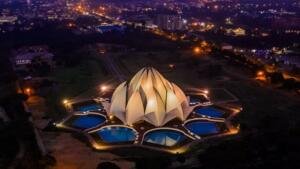 It is a temple of the Baha'i Faith which is made with 27 free-standing marble. A great place to visit. Inside the temple, it is not allowed to talk much. Outside there is a pretty garden.
Akshar Dham Temple
The temple is dedicated to Lord Swaminarayan. The rich Architecture makes it a perfect place to visit with religious beliefs. It holds the largest step wall in India.
Planning to explore Delhi, Book Full Day Delhi Tour with us for best expereince. 
Marketplaces to visit in Delhi
When you are listing our things to do in New Delhi Shopping is a must and here, we have listed down the best shopping destinations that you can explore.
Sarojini Nagar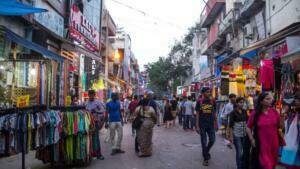 The best place for affordable shopping. There are huge collections of clothes, bags, shoes, and accessories which are primarily for women. The majority of the collections are not size-inclusive.
Read: 6 Best Delhi Markets for Shopping
Connaught Place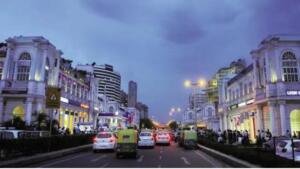 One of the most expensive neighbourhoods in Delhi. Here you can find luxury brand stores and great food destinations.
Chandni Chowk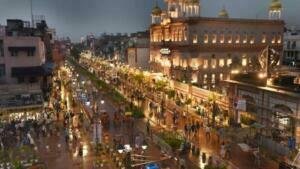 The heart of Delhi is bustling 24/7. It is a great place to shop if you know to bargain. You can find everything in this market. Some streets are also famous for bridal shopping as well.
Delhi Haat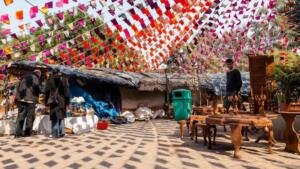 A well-organised shopping centre which is home to the crafts of every region of India. Some items may be expensive but these are made by the locals of that region.
Khan Market
The best place to shop for designer clothes is Khan Market. You will find the majority of the popular Indian designer outlets here.
Book Delhi Shopping Tour with us to explore the best of delhi.
Food destinations to try in Delhi
Delhi is great for all foodies. You can take a Delhi food tour to take a deeper dig into the food of Delhi. The following list of destinations will make you hungry.
Chole Bhature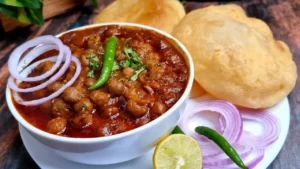 Delhi and Chole Bhature go side by side. Try the best Chole Bhature in Baba Nagpal Corner, Anand Ji, Sita Ram Diwan Chand, Bhimsains Bengali Sweet House, Hari Om Chole Bhature, Darshan Chole Bhature etc.
Momo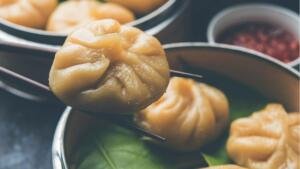 Find the best momo in Delhi at Hunger Strike, Yeti, Dilli Haat, Majnu Ka Tila, and Budget Bytes. A must-try is Kurkure Momos from Budget Bytes.
Read: Chandni Chowk Food Walk: A Gastronomic Journey in Old Delhi
Sweets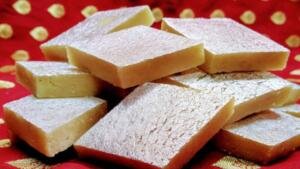 Kallan Sweet at the Jama Masjid Gate No 1, you will love it. Especially try the Lassi, you will forget any other lassi.
Kebab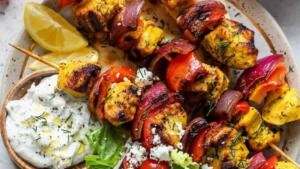 There are plenty of locations that sell kebab but the best kebab is in the small shop beside Hotel Bombay Orient, in the opposite lane of Jama Masjid gate no 1. Try their malai kebab, you will fall in love.
Butter Chicken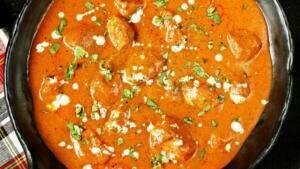 One of the best butter chickens you can try is at Daryaganj Restaurant. They claim to be the founder of the Butter Chicken recipe. A must-try place.
Kulfi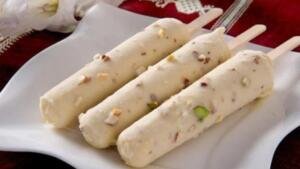 To end with a dessert you can try Kulfi from Kuremal Mohal Lal Kulfi Wale, Kulfiano, Baluchi, and Ravi Raj Di Kulfi.
Conclusion
Delhi is an amazing city which has everything you want. Explore the city well with our guidance. Enjoy the food and you can also take Delhi cooking class. Make it your lifetime memory.