Delhi, the capital city of India, is the principal hub for all of South Asia. It is a thriving, international metropolis.
Although this could evoke ideas of urban mayhem, and although such pictures might be almost entirely accurate in crowded Paharganj and other older areas, much of the city is low-lying and surprisingly green, as is best viewed from the elevated parts of the excellent metro system.
This Delhi travel guide will elaborate on how Delhi is host to ancient tombs, temples, and ruinous structures, and the other side of the city where developing youth culture is emphasized by chic cafés, reputable clubs, and trendy bars.
Prepare to be wowed by "Dilwalon Ki Dilli."
Here's what's covered in this tourist Delhi travel guide:
How to Reach Delhi?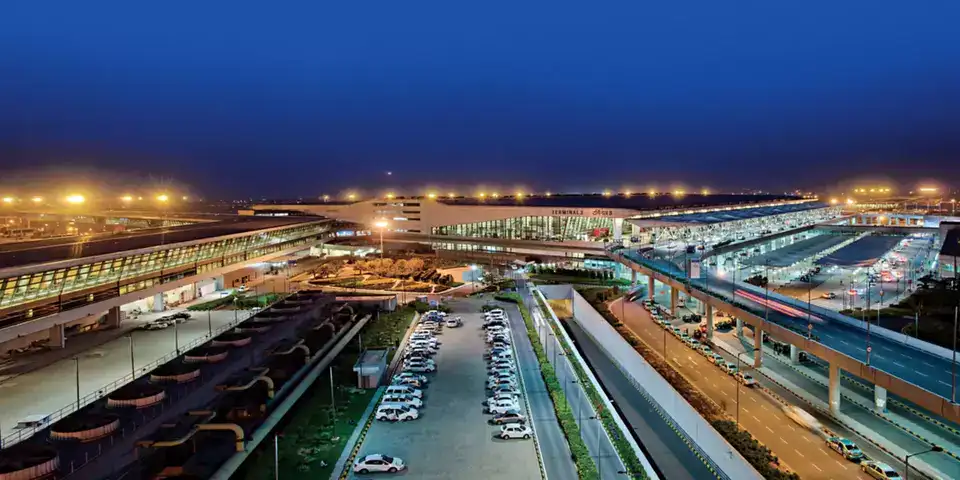 20 km away from the center of Delhi, Indira Gandhi International Airport (IGI) is situated in Palam.
It is considered one of the biggest and busiest airports in the country and connects numerous international and national destinations.
There are regular flights to Delhi from major cities including, but not limited to, Mumbai, Hyderabad, Chennai, Bangalore, and Kolkata.
By Rail: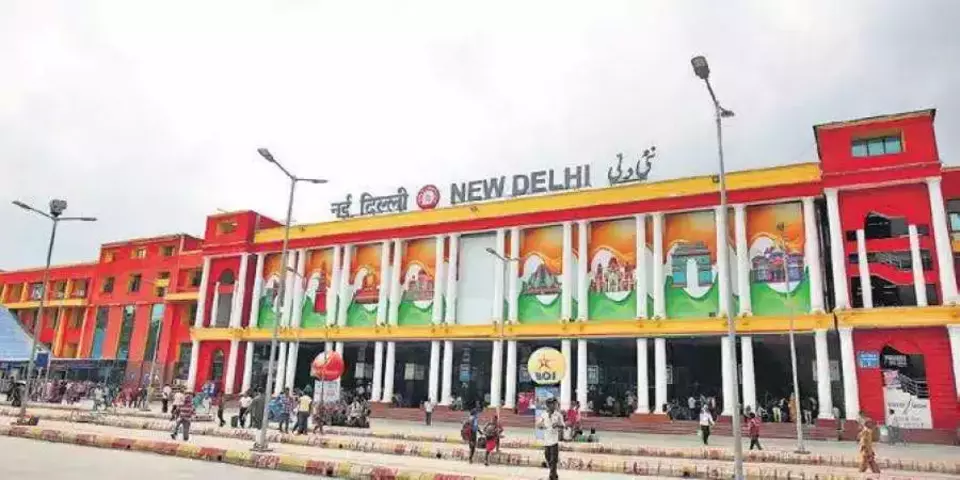 Delhi is served by four railway stations: New Delhi Railway Railway Station (NDLS), Old Delhi Railway Station (DLI), Hazrat Nizamuddin Railway Station (NZM), and Anand Vihar Railway Terminal (ANVT).
Gurgaon, Noida, and Ghaziabad are just a few of the adjacent cities that are connected to various parts of Delhi by the metro services provided by the DMRC (Delhi Metro Rail Corporation).
By Road: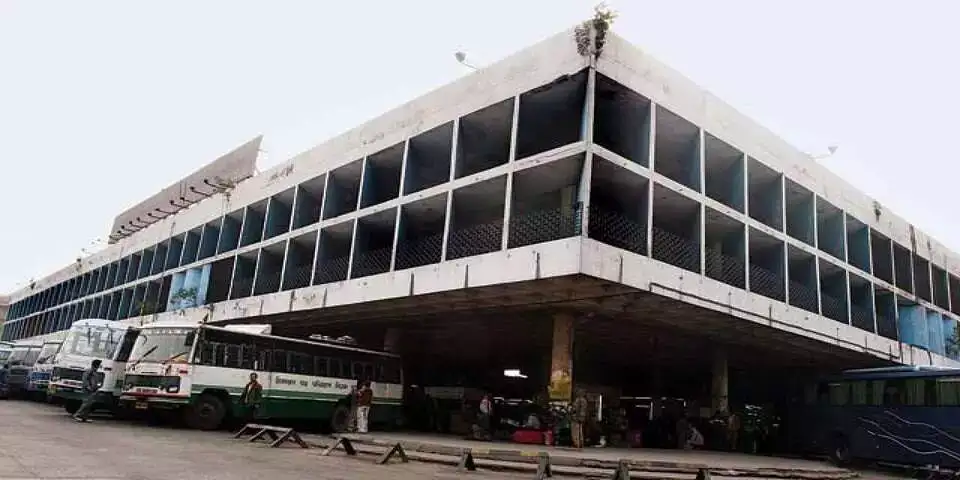 Delhi forms the very famous 'Golden Triangle' itinerary along with Jaipur and Agra, so it is well-connected with these two and en route cities. Besides, it is also connected to many other cities like Dehradun, Shimla, Manali, etc.
The main bus stands in Delhi are Inter State Bus Terminus (ISBT), Sarai Kale-Khan Bus Terminus, and Anand Vihar Bus Terminus.
Best Sightseeing Place in Delhi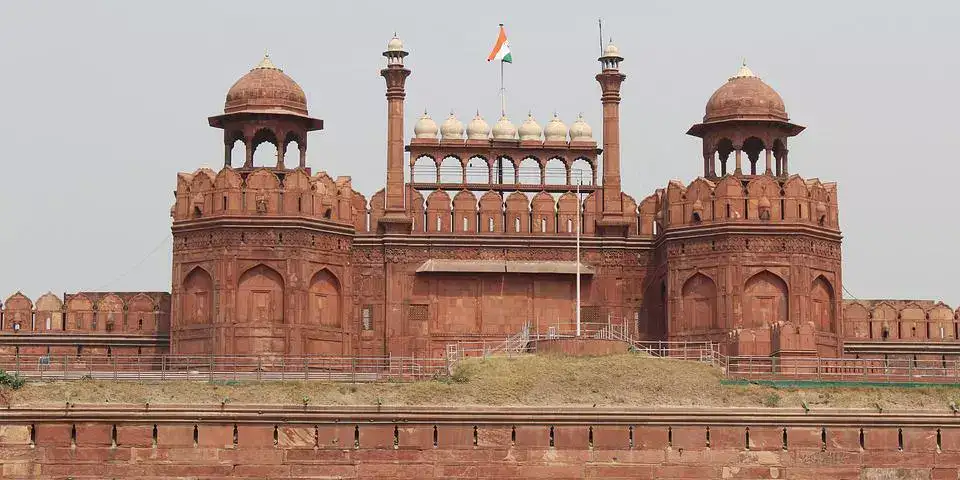 Lal Qila, often known as the Red Fort in English because of the red sandstone used in its construction, is the biggest of Old Delhi's monuments. The Agra Fort served as its inspiration.
The Red fort features all the amenities one would expect to find inside the seat of Mughal power, including public and private audiences halls, marble palaces with domes and arches, lavish private rooms, a mosque, and beautifully landscaped gardens.
Lahori Gate and Delhi Gate are the two gateways that separate the ramparts. 
Address: Netaji Subhash Marg, Lal Qila, Chandni Chowk, New Delhi, India
Time: 9:30 a.m. to 4:30 p.m. any day except Monday
Read: Best things to do in Delhi
India Gate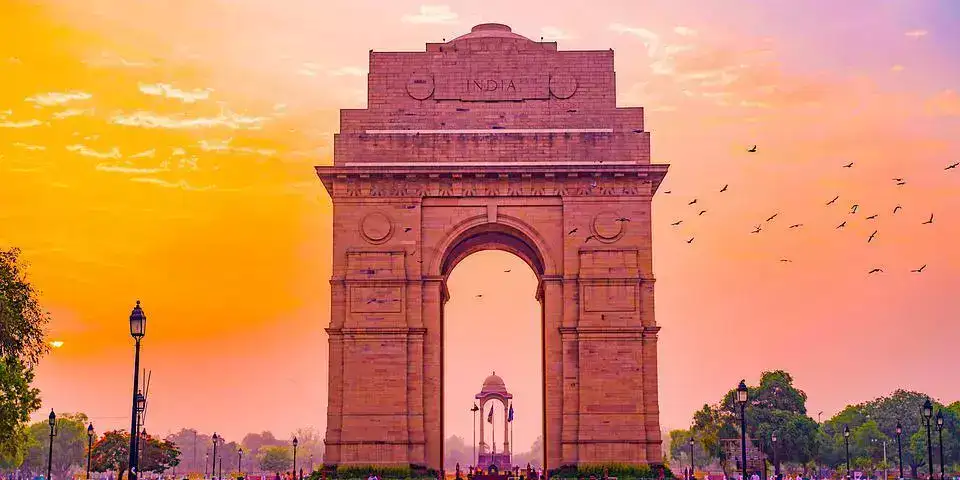 For the greatest examples of Lutyens Delhi and a sense of history, travel to the India Gate (not to be mistaken with the Gateway of India in Mumbai!) and stare along the Rajpath more toward the Indian government.
The India Gate is lit between 7 and 9 o'clock in the evening.
Address: Kartavya Path, India Gate, New Delhi, India
Time: 7am to 9pm 
Qutub Minar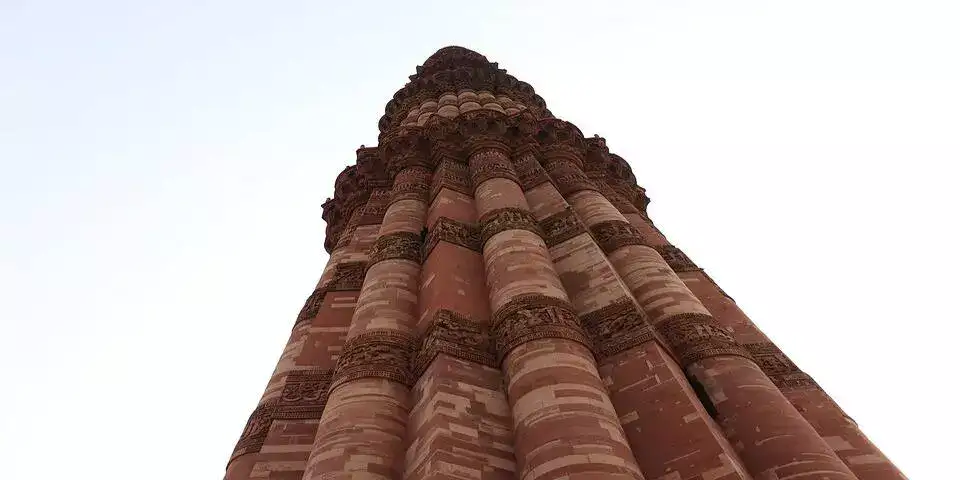 The Qutub complex includes the Qutub Minar, a minaret, and a "victory tower," and it was constructed by the Tomar Rajputs on the site of Lal Kot, the earliest walled city in Delhi.
It is located in South Delhi, India's Mehrauli district, and is a UNESCO World Heritage Site.
One of the city's most popular tourist destinations is the Qutub Minar.
Address: Seth Sarai, Mehrauli, New Delhi, India
Time: 7am to 9pm
Jama Masjid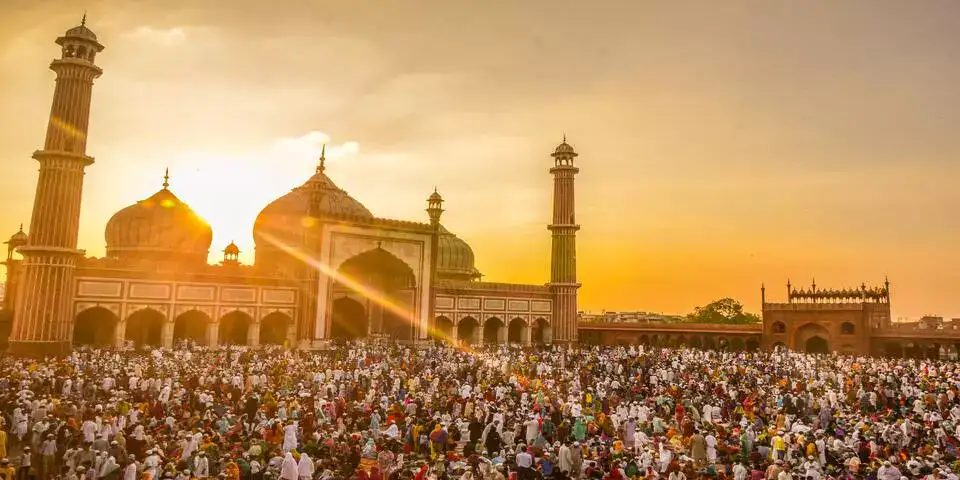 The red-and-white Jama Masjid, a spectacular example of Mughal opulence, is India's largest mosque.
With a perspective of the vast Red Fort to the east and down onto the chaotic streets below, this majestic structure, once known as Masjid-i-Jahanuma, is positioned atop Bho Jhala, one of Old Delhi's two hills.
The entrances on the east, north, and south sides are reached by broad, red-sandstone stairs, and both visitors and pilgrims are required to take their footwear off before entrance.
Address: Jama Masjid, Old Delhi, Delhi, India
Time: 7 am–12 pm, 1:30–6:30 pm
Jantar Mantar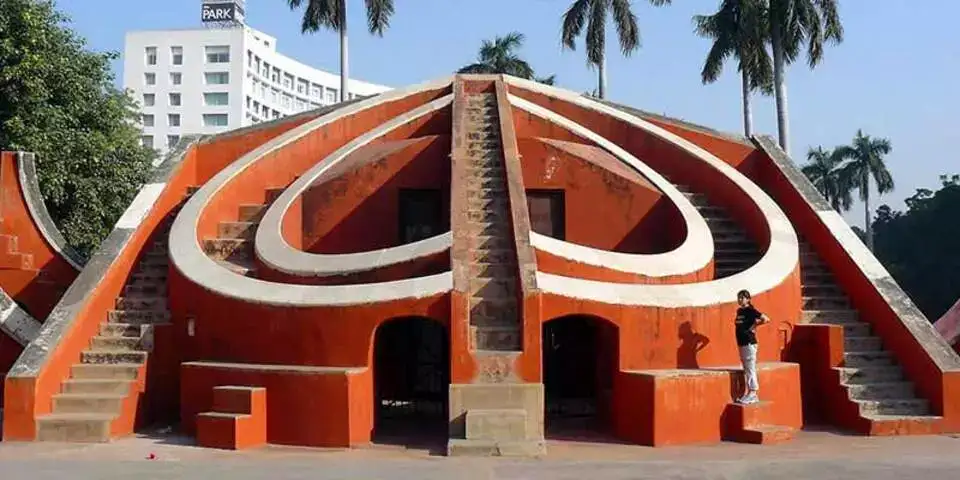 New Delhi is home to the Jantar Mantar, one of the five buildings built by Maharaja Jai Singh II of Jaipur. The literal meaning of the word "Jantar Mantar" is "instruments for measuring the harmony of the heavens."
Making astronomical tables and projections concerning the locations and movements of the sun, moon, and planets was the observatory's primary objective.
Many of these usages now would be considered to be astronomical.
Address: J6G8+RMC, Connaught Place, Sansad Marg, New Delhi, India
Time: 6 am–6 pm
Take Agra colonial heritage walk tour with your local Guide.
Akshardham Temple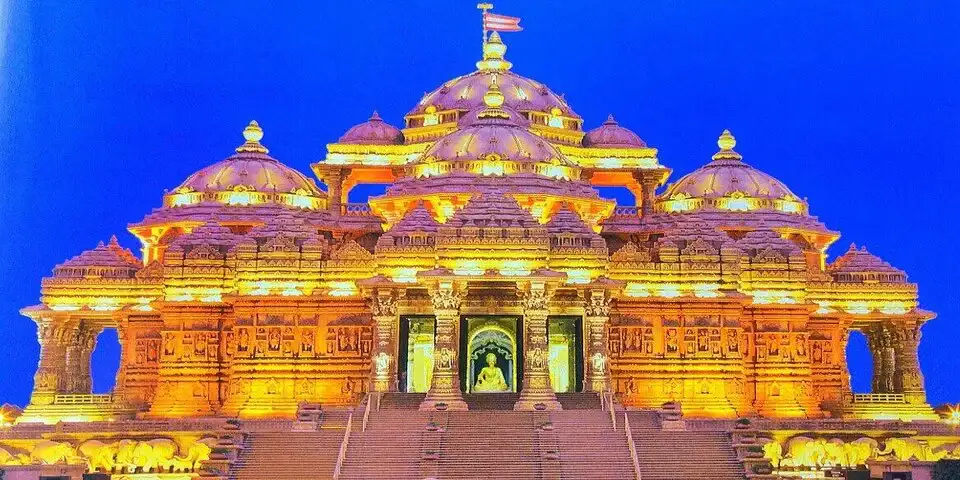 God's celestial residence is referred to as "Akshardham". It is lauded as an unending oasis of affection, virginity, and serenity.
A mandir is a Hindu house of worship, a dwelling of God, and a spiritual and cultural campus dedicated to tranquility, learning, and reverence.
One such Mandir is Swaminarayan Akshardham in New Delhi. Its spiritual themes, fervent religious customs, and antique buildings are reflected in its architecture and artwork. Capture the beauty of Swaminarayan Akshardham in New Delhi on our photography tour. Explore its stunning architecture and serene atmosphere. 
Address: Noida Mor, Pandav Nagar, New Delhi, Delhi
Time: 9.30 am to 6.30 pm, open every day except Monday
Lotus Temple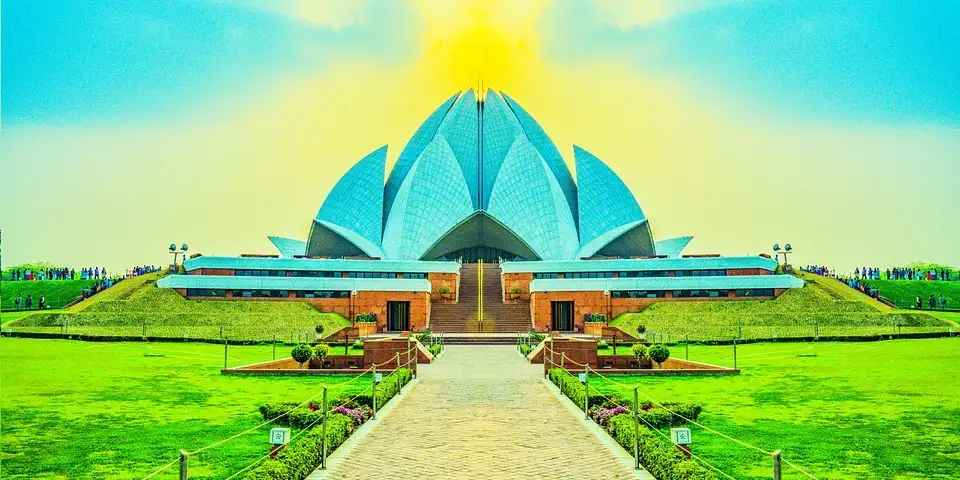 The Lotus Temple, located in Delhi, India, is a Bahá'í House of Worship. It has become a well-known tourist destination in the city and stands out for having a flower-like shape.mon
Like all other Bahá' Houses of Worship, the Lotus Temple is open to everyone, irrespective of their faith or any other requirements.
Numerous newspaper and magazine articles have featured the Lotus Temple, which has also won numerous architectural honors. 
Address: Lotus Temple Rd Bahapur, Kalkaji, New Delhi, India
Time: 8:30 am–6 pm
Humayun's Tomb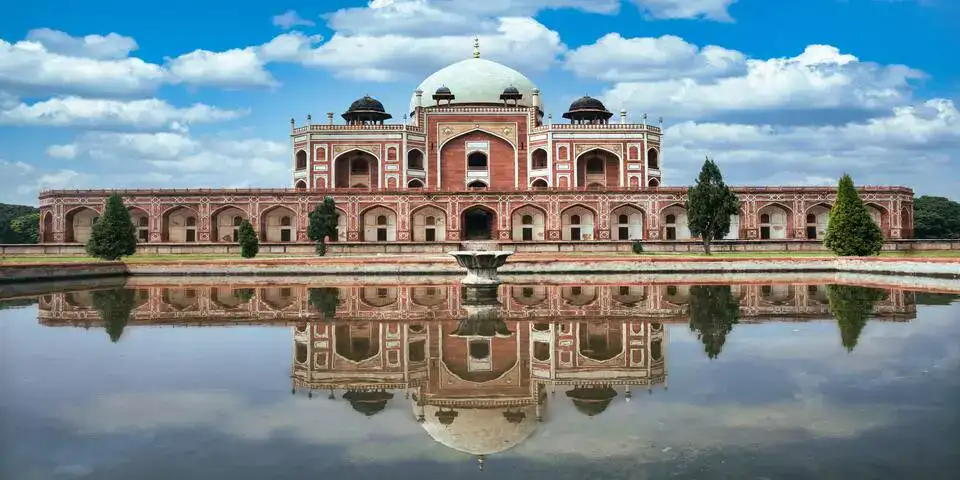 One of Delhi's greatest examples of Persian-influenced architecture is the tomb of the Mughal Emperor Humayun, a magnificent UNESCO World Heritage Site.
Daily hours of operation for the must-see attraction are 6 a.m. to 6 p.m. 
Address: Hazrat Nizamuddin Aulia Dargah, Mathura Rd, Nizamuddin, Nizamuddin East, New Delhi
Time: 6:00 AM to 6:00 PM
Where to Stay in Delhi
If you're looking for real inexpensive accommodation, Paharganj is the place to stay. If you simply go about and ask a few places, you may get beautiful accommodations for 300 to 500 INR each night.
The Imperial, New Delhi
Where in New Delhi: Janpath, Connaught Place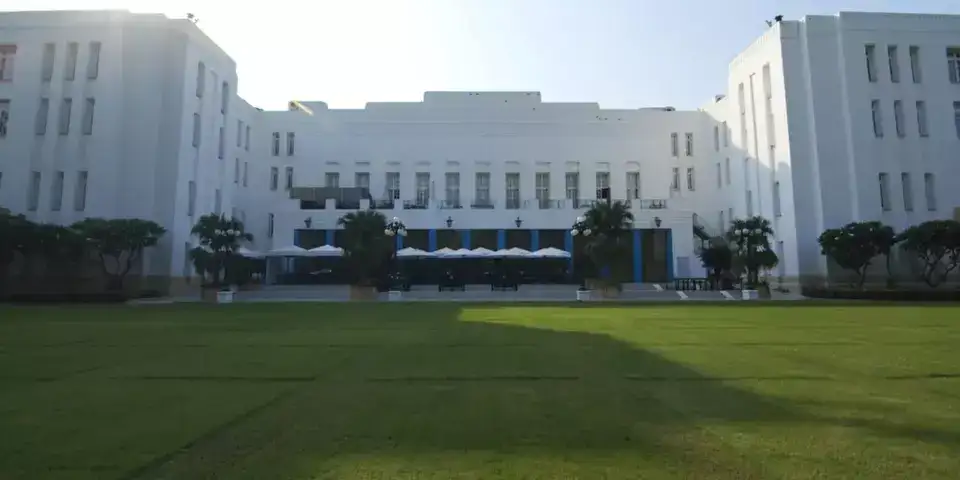 It is an experience per se to be in the political center of India, but too much politics can cause noise in our heads, and that's when The Imperial Hotel in the national capital invites you to take a rest from the hustle and bustle of the maddened Delhi.
As part of the World Luxury Hotel Awards 2015, the Imperial was recognized as India's best 'Luxury Historical Hotel'. 
This award-winning five-star hotel has everything you need to add opulence to your life as it was the first grand hotel in New Delhi.
The Imperial Hotel
Have you ever experienced the luxury of living in a "museum hotel"? If not, The Imperial Hotel is the best place for you. It is an iconic pre-independence era hotel, which was built in the late 1930s. The Imperial Hotel holds the historical chapters of Indian independence. It is said that Mahatma Gandhi, Jawaharlal Nehru, Muhammad Ali Jinnah, and Lord Mountbatten would meet at The Imperial to discuss the partition of India and the creation of Pakistan.
Each wall of this monumental Hotel has witnessed and heard the historical discussions, negotiations, and emotions. There is not one area where you would overlook the influence of period art and decor, unique antique pieces of furniture, and artifacts that takes you back to that time. Overall, the ambiance and décor of the Hotel are awe-inspiring.
In addition, you can stay at hotels like Eros Hotel, Roseate House, Taj Palace, and The Leela Palace, if you are looking for lavish and royalty-inspired Hotels.
What to Eat in Delhi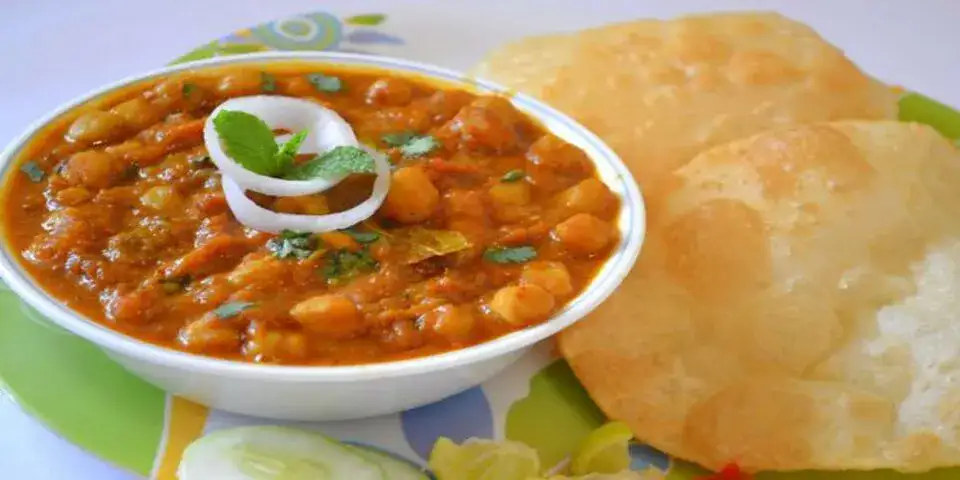 Probably, you have heard of the term – 'Delhi Belly.' Once you are in the national capital, you will like it is also the food capital of India.
It is impossible to enlist all the snacks and meals that Delhi offers, but we have made a list of the most popular street foods so that you don't miss out on anything. 
Chhole Bhature
Besan ke Cheele
Dahi Bhalle
Rolls
Aloo Chaat
Rabri Falooda
Read: Delhi's Culinary Delights
Chandni Chowk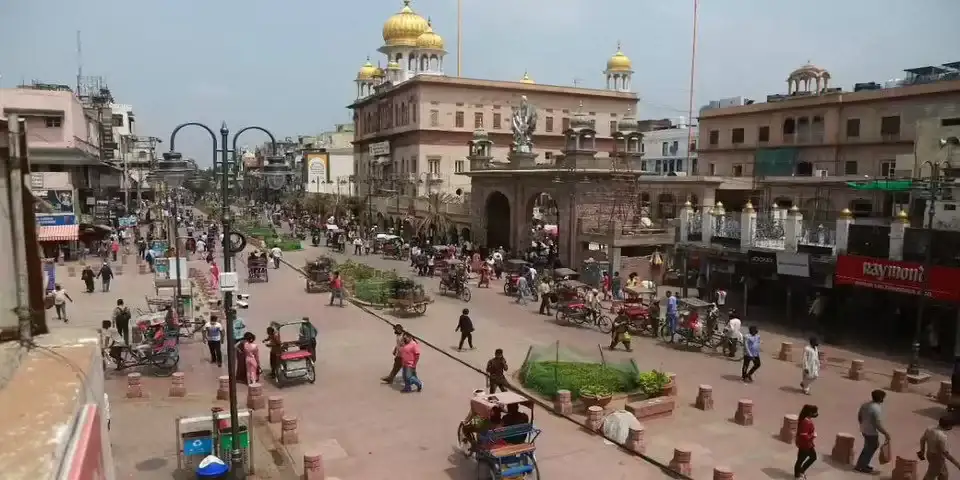 For both tourists and locals, Chandni Chowk has become one of the most well-known places to eat and buy. 
Here, you can purchase a variety of stuff for a very low cost, including silver goods, jewelry, apparel, electronics, and purses. There are several food stands in the area that sell delectable dishes for reasonable costs.
For those who want to explore Chandni Chowk more thoroughly, Chandni Chowk tours can be arranged on any day except Sundays, when the market is closed. With the help of a tour guide with us, you can uncover the fascinating history and culture behind this vibrant market.
Take Delhi Shopping tour with our Local Guide.
Connaught Place Market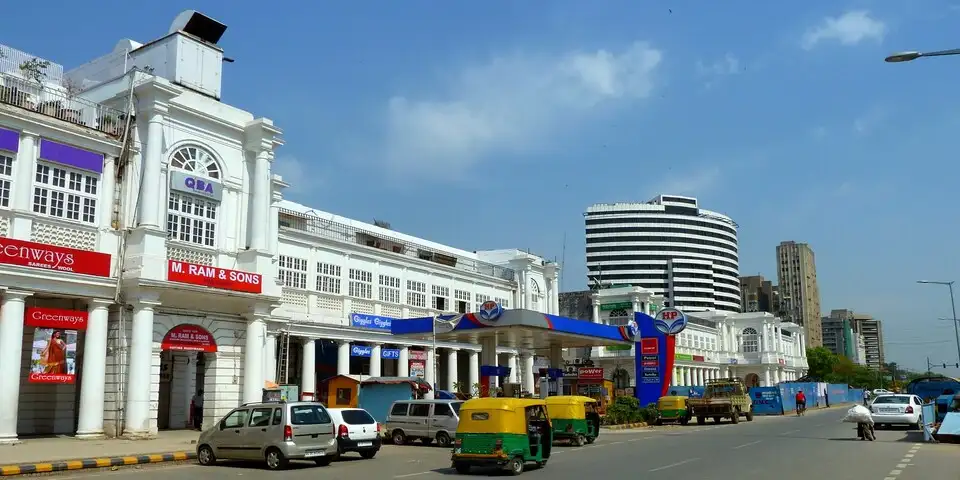 Connaught Place Market sometimes referred to as "CP," is one of New Delhi's wealthiest shopping areas.
Connaught Place Market is divided into three sections: the inner circle, the middle circle, and outside the circle. The inner circle includes renowned Indian retailers as well as luxury companies from across the globe.
Sarojini Nagar Market
The Sarojini Nagar Market is a great place to do apparel shopping. It provides handwoven fabrics that may be utilized to make unique clothing.
Sarojini Nagar Market is the best site to try this tradition.
For more shopping market detail read - Delhi Markets for Shopping 
Khan Market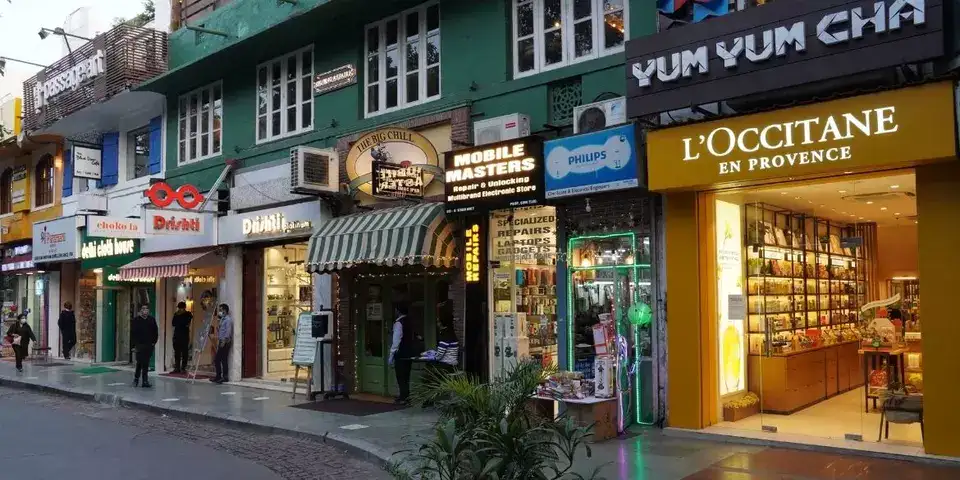 Khan Market, one of New Delhi's wealthiest street-side retail districts, offers a variety of branded businesses, independent shops, and much more.
Here, you may find shops that sell everything from apparel and cosmetics to food and housewares as well as Ayurveda drugstores and book stores.
Both the Khan Market bus stop and the Khan Market metro station have access to the market. 
Dilli Haat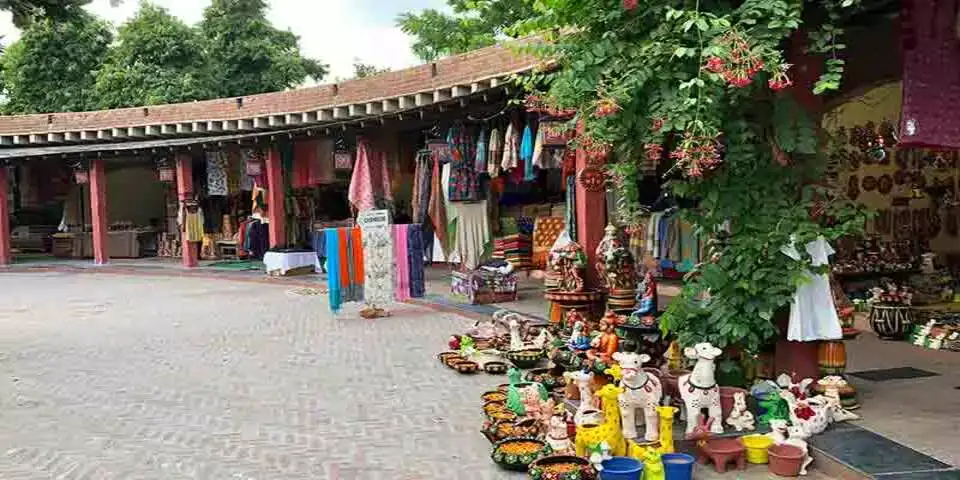 An idea of a weekly market held someplace in a tiny village might come to mind when thinking about the well-known Dilli Haat market.
It is a well-liked location for dining and shopping for tourists and students in Delhi. The shingle roofs above the stalls and the general mingling of handicrafts, music, and ethnic potpourri create a beautiful atmosphere.
Here you could find some of the greatest antiques and home furnishings.
Janpath Market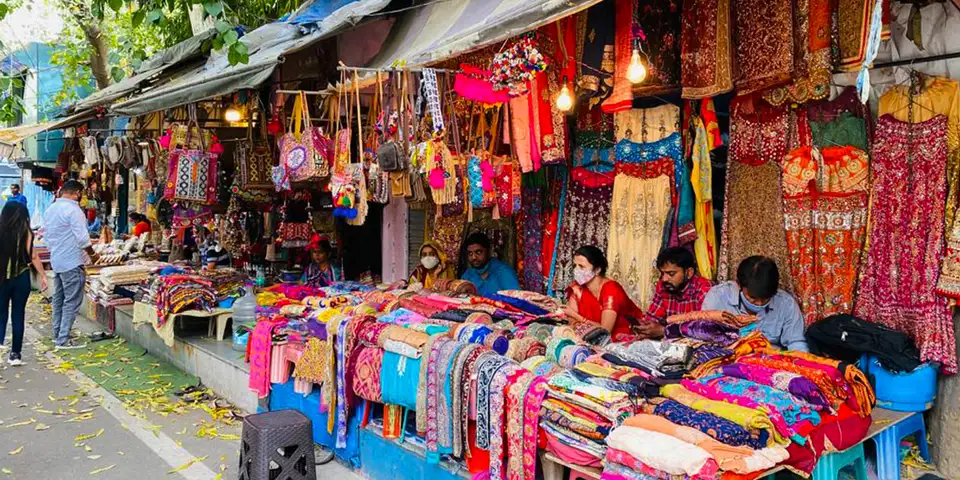 In addition to spectacular antiques, paintings, leather products, false jewelry, shoes, handicrafts, brassware, and clothing, Janpath Market is a popular shopping area in Delhi. 
You may bargain in this market to get some great deals. The closest metro stop is Rajiv Chowk, and there's a bus stop only for Janpath Market.
Festivals and Events in Delhi
Delhi holds several events and fairs in addition to its numerous holiday celebrations.
Due to the ongoing activity there, the city's capital is always vibrant, lively, and colorful despite the varying seasons.
Depending on the season, culture, and religion, the city has a lot to offer both tourists and residents.
The Grub Fest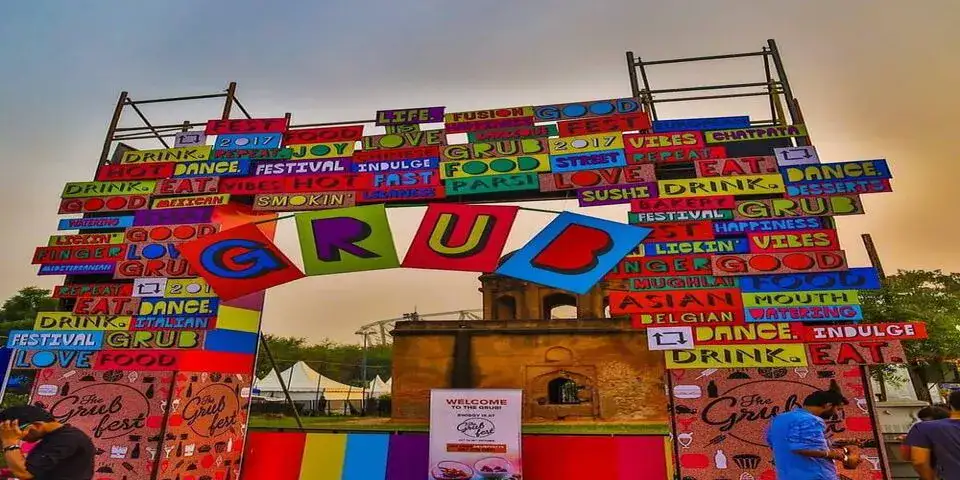 The Grub Fest, one of Delhi's greatest and largest gourmet events, is a must-attend occasion for foodies.
This festival keeps you occupied with mouthwatering treats straight from the kitchens of some of the best restaurants, wonderful music, and exciting events.
Plan a trip with your friends, indulge in some delectable snacks, stuff your baskets with fine food, and let your stomach growl with pleasure.
Read: Cheap Bars In Delhi 
Qutub Festival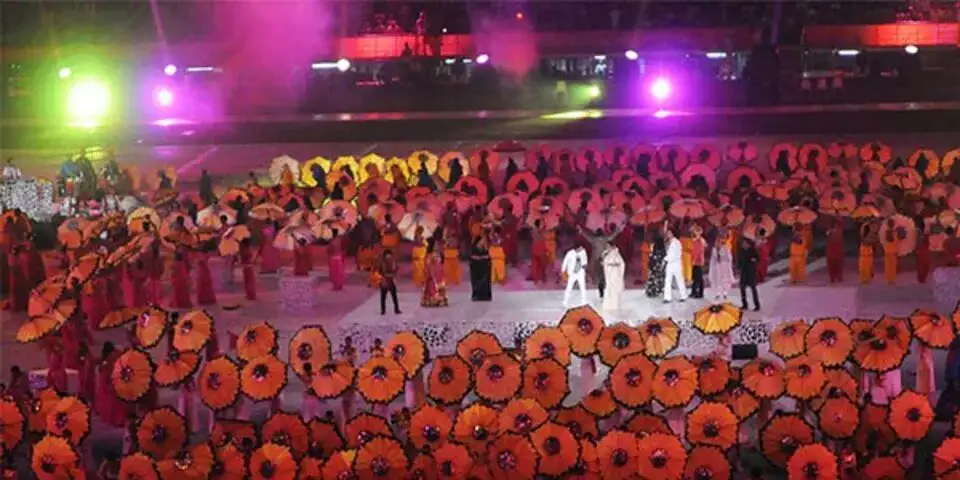 Stop your search right now if you're still seeking online cultural events in Delhi. The goal of this three-day festival is to revive the magnificence of the great Qutub Minar, which serves as the setting for a variety of creative acts and cultural art forms.
The three days of colorful lights, music, and dance revitalize the venerable building. You must definitely cross this Delhi event off your bucket list since it is such an incredible sight to see.
International Mango Festival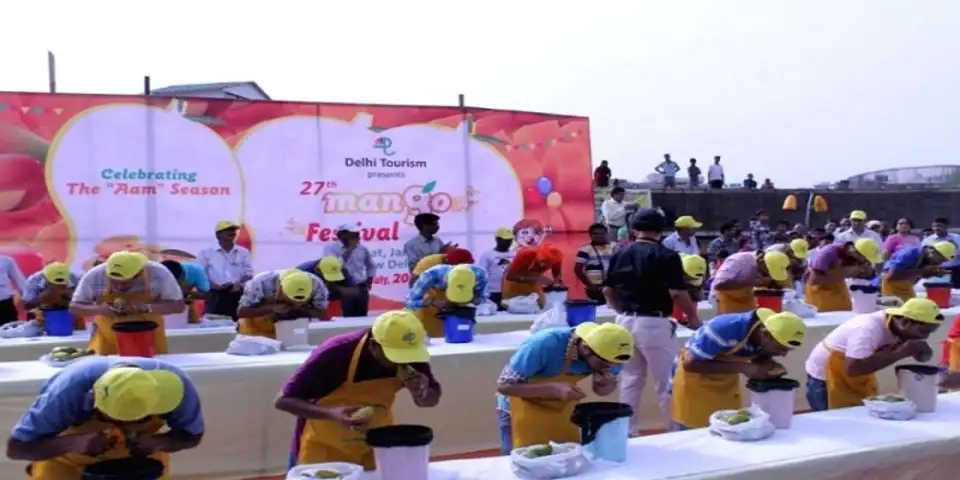 One of the most well-known events in Delhi nowadays is the International Mango Festival, which occurs every July.
The event's name makes it clear that it is being held to celebrate the mango, which is a favorite fruit of Delhi residents.
More than 500 different types of indigenous mangoes are on show throughout the festivities.
This event, which is held each summer at the huge Talkatora Stadium, draws visitors from all over the world who are eager to sample the delicious mangoes.
Flower Show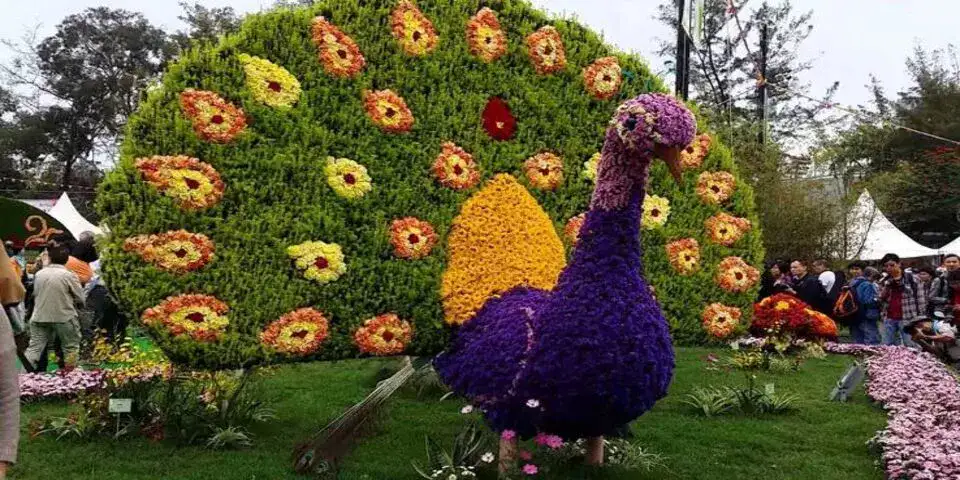 An important annual event in Delhi is the Delhi Flower Show, the largest flower show in all of India.
The festival hosts activities including the Summer Garden Competition, Foliage Plants Show, Chrysanthemum, Flower, Dahlia, and Gladiolus Show, among others, and exhibits a vast range of exotic flowers.
Delhi International Jazz Festival
The combination of more than ten bands from various nations during the Delhi International Jazz Festival produces magnificent music.
You end up falling in love with the city's nightlife as a result of this incident. Therefore, start with this one if you want to go to a music festival with your buddies.
The biggest music event in Delhi is where you can dance while watching the magic unfold.
Comic Con Delhi
It's safe to say that this festival, which attracts large audiences and extensive attention, is the best entertainment event in Delhi.
The strong musician roster, breathtaking costumed shows, and merchandise stalls are just a few of the many attractions here.
Comic-Con is without a doubt one of the top places to have fun in Delhi. Only admirers of superheroes or comic books are invited to this party.
New Delhi World Book Fair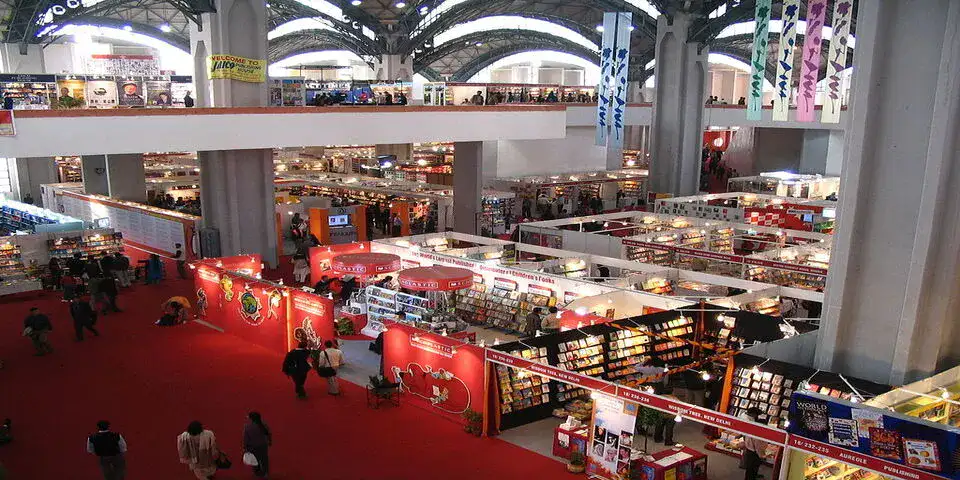 The National Book Trust of India organizes this event, which is among the best to attend in Delhi. From kids to housewives, this fair has much to offer, and the hall is reeking of literature and wisdom.
Whether you like to read or not, you should visit this place at least once in your life. At this significant event in Delhi, every shopper in the National Capital Region is present.
Read our Agra Travel Guide and Jaipur Travel Guide to know all about the Golden Circuit