Situated 160 km south of maddened Delhi and 150 km north of joyous Jaipur, is Alwar – a city in Rajasthan.
Indeed many travelers do not consider this vibrant city in their itinerary, but without giving a visit to Alwar, your sightseeing of Rajasthan will be incomplete and unsatisfying.
Don't make the mistake to consider it only a tourist spot, if you think so then definitely you will be amazed after seeing the Bengal Tigers in its national park, taking a boat ride in the quiet lake, and many more such things.
You get a chance to take part in adventure sports, and the safari through the jungles is indescribable.
So, get ready to know all about Alwar here in our Alwar travel guide where you will be going through the sights, restaurants, bazaars, and whatnot.
Here's what is covered in this Alwar travel guide:
By Air: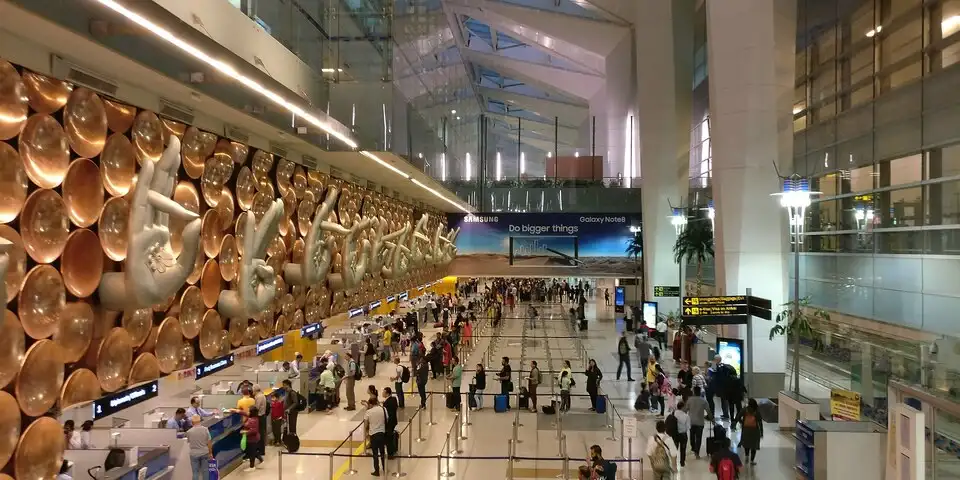 Alwar does not have an airport. The closest airports to the city are Indira Gandhi International Airport (DEL) in Delhi, which is 142 km away, and Jaipur International Airport (JAI) in Jaipur, which is 163 km from Alwar city.
Although Delhi airport offers you more destinations than Jaipur airport, you can choose as per your itinerary, if you are coming from any other city, which one is comfortable for you.
After reaching the airport, take a taxi or bus. Now, it's up to you whether you want to go by train or by road, but the fact is that railways are considered the best option to reach Alwar from Delhi and Jaipur.
Go ahead with this Alwar travel guide to know more about them.
Read: Agra travel guide
By Rail: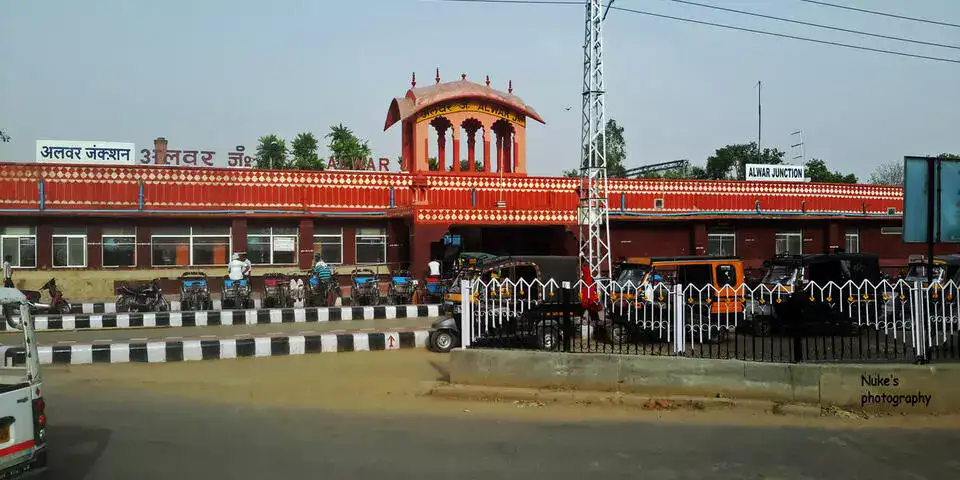 The major railway station in Alwar is 'Alwar Junction.' Trains from Delhi to Jaipur halt here as it is a stop for these rails.
Other than passing trains, many other trains consider Alwar as a stop and those are Ajmer Shatabdi, Double Decker, and Garib Rath.
Alwar Junction is well-connected to the cities of New Delhi, Mumbai, Jaipur, Jodhpur, etc.
By Road: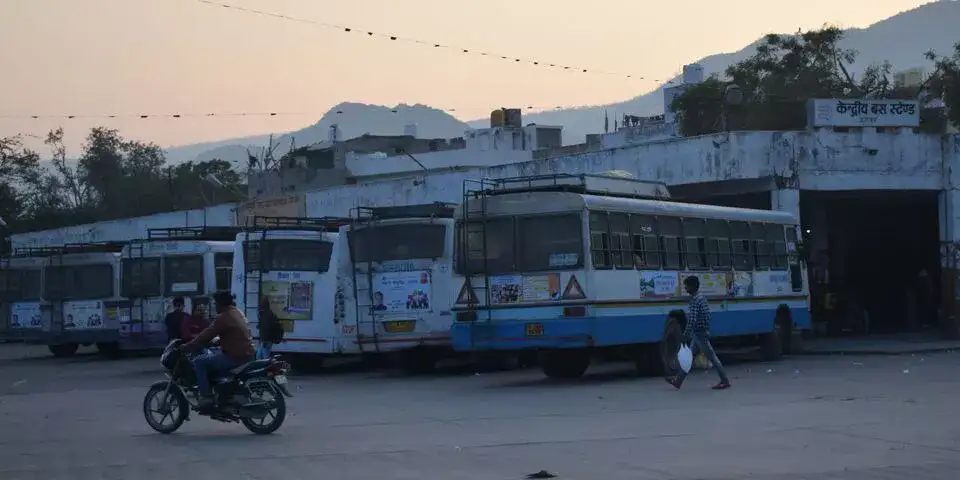 National Highway 48 covers Delhi and a total of six states: Rajasthan, Maharashtra, Gujrat, Karnataka, Haryana, and Tamil Nadu.
Alwar is located on NH-48, so you can guess how easy it is to reach Alwar from different cities in nearby and far states.
Spectacular Sights to See in Alwar
Sariska Tiger Reserve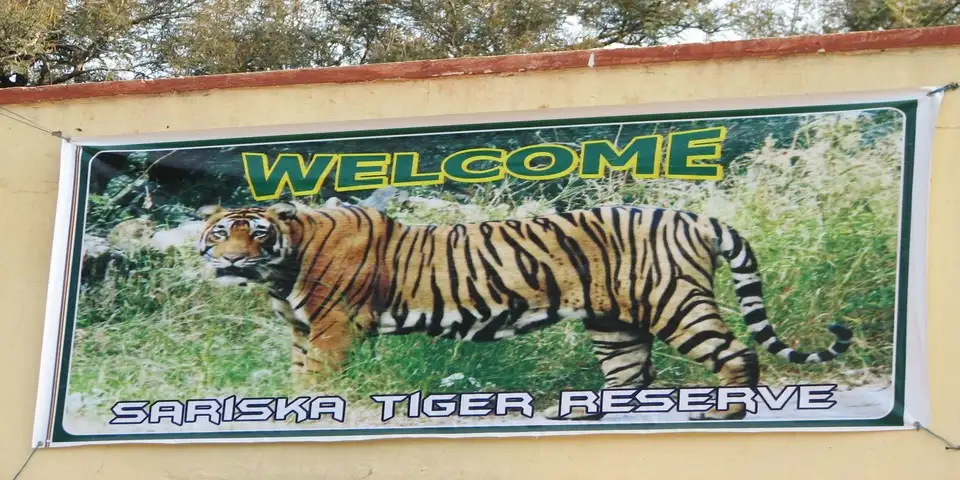 Sariska Tiger Reserve is the World's first reserve with successfully relocated tigers and is situated in the Alwar district of Rajasthan.
Besides the Bengal Tigers, this wildlife sanctuary is also home to Indian leopard, chital, sambar deer, nilgai, golden jackal, small Indian civet, wild boar, jungle cat, caracal, striped hyena, etc.
At first, this area was Alwar's hunting preserve, then became a wildlife sanctuary, then under 'Project Tiger' got the status of Tiger Reserve and after some time the reserve was declared a National Park.
Hill Fort Kesroli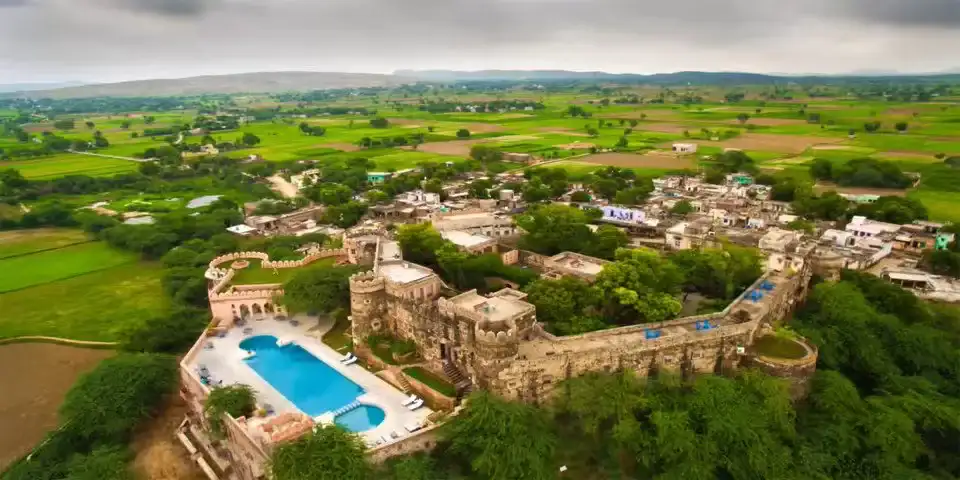 Once a fort, built by the Yaduvanshi Rajputs in the 14th century, Hill Fort Kesroli is now one of the best heritage hotels in India.
Hill Fort Kesroli is a 31-room hotel which is managed by a hotel group called Neemrana Hotels. The hotel is popular among tourists because of its verandahs, ramparts, and turrets.
Visit the hotel and taste the royalty of Rajputs in their architecture.
Bala Quila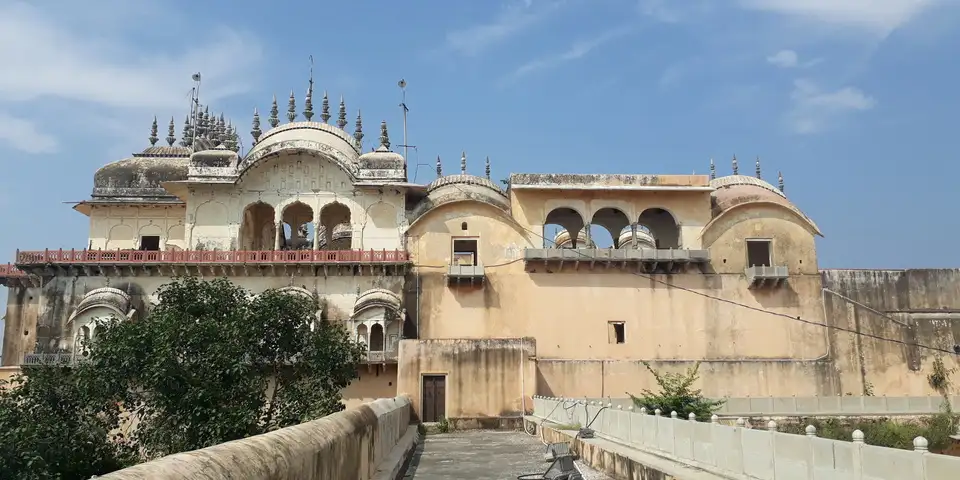 Also known as Alwar Fort, Bala Quila offers a scenic view of Alwar as it is situated 7 km above the grounds of the city and on a hill of the Aravalli range.
You can enter this spectacular fort through six gates namely Andheri Gate, Laxman Pol, Chand Pol, Suraj Pol, Jai Pol, and Krishan Pol.
The ruins of Alwar Fort tell the deep history of the city and the royal Rajasthan.
Read: Best Street Food in Jodhpur
City Palace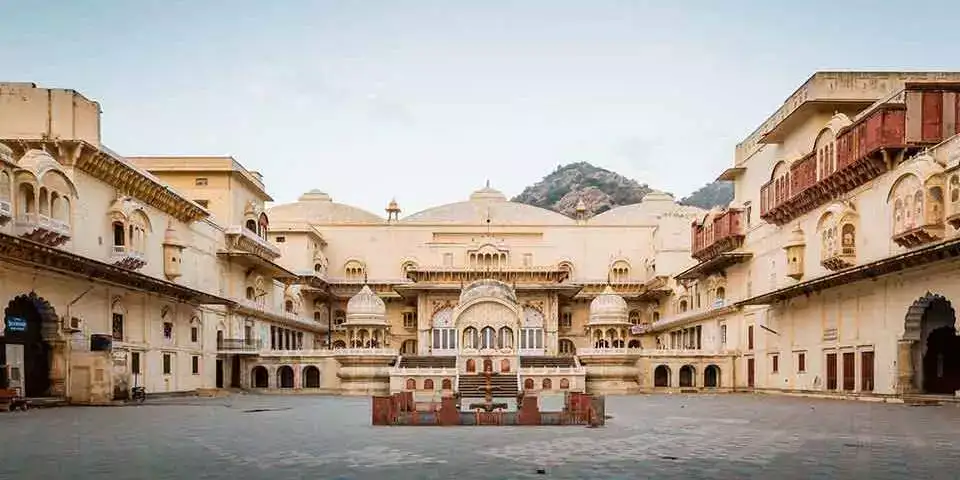 City Palace, also known as Vinay Vilas Mahal, is located right below the Alwar Fort or Bala Quila and at the foot of the hills of the Aravalli range.
The Palace is the amalgamation of Mughal-Rajput architecture and was built in the 18th century and now is the house of various treasures including manuscripts, armor, and furniture.
Bhangarh Fort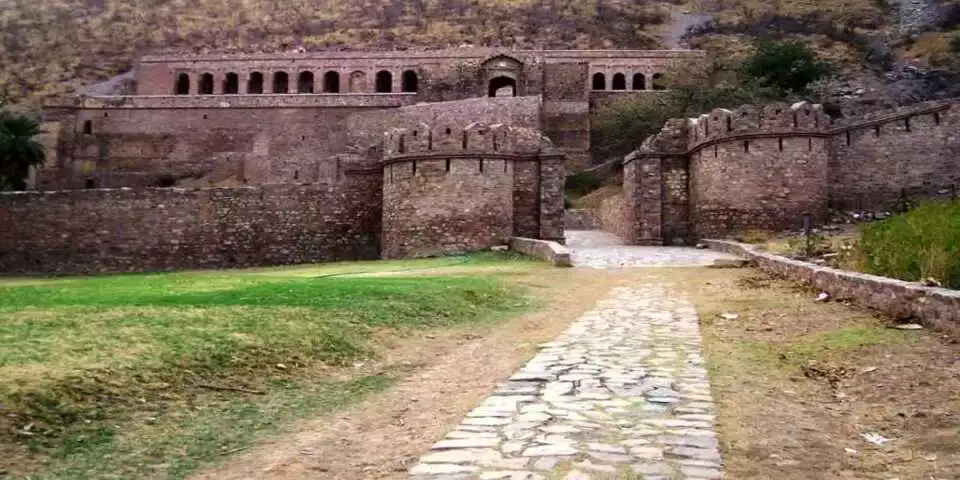 The most haunted fort in India and also one of the most haunted sites all over the world is Bhangarh Fort which is situated at the foothills of the hills of the Aravalli range and on the border of Sariska Tiger Reserve.
The fort was built in the 16th century and got abandoned in the 17th century after it was cursed by a sage.
Siliserh Lake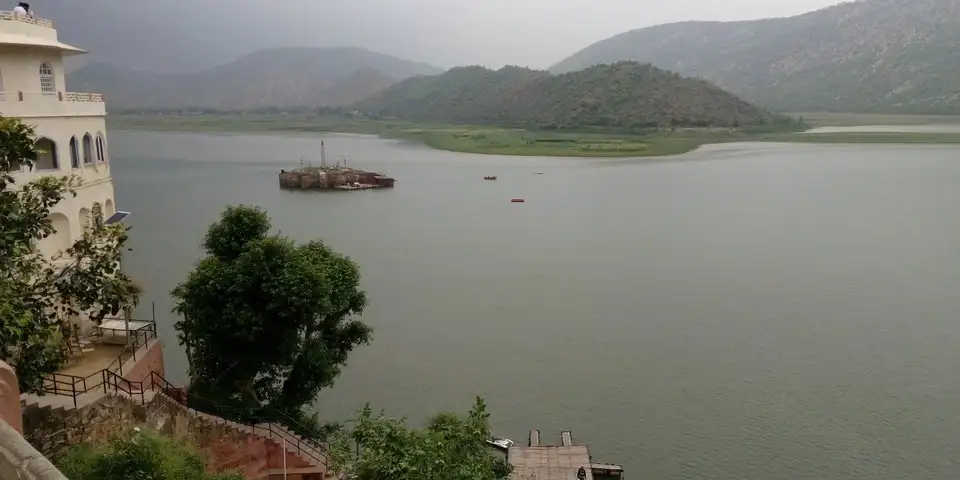 Siliserh Lake was built by Maharaja Vinay Singh to provide water to the city of Alwar. The lake covers an area of more than seven square km.
If you want to take a boat ride to explore the historic waters of Alwar, then you can hop on a boat. Enjoy boating, enjoy Siliserh!
Alwar Government Museum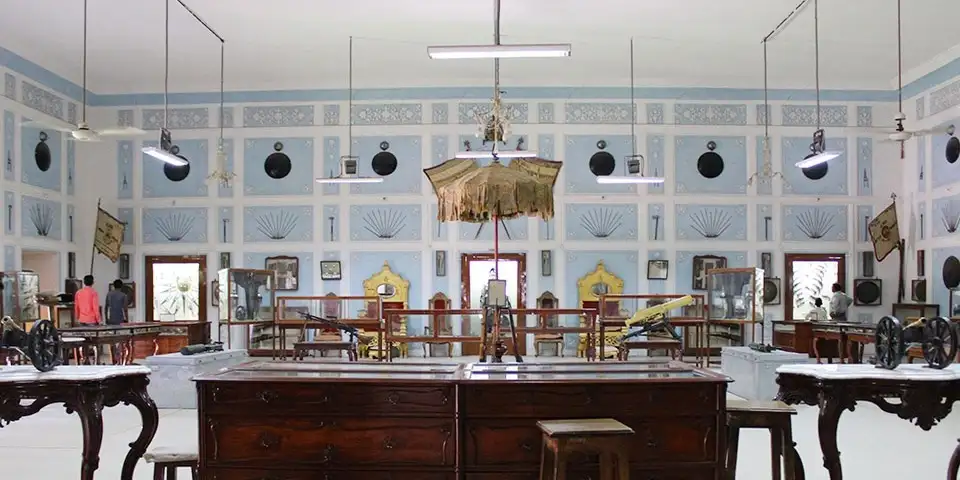 In the locality of City Palace or Vinay Vilas Mahal, is situated the government museum in Alwar. It was established in 1940.
What the museum has:
11 inscriptions
35 metal objects
9702 coins
234 sculptures
2270 arms and weapons
2565 paintings and manuscripts
1809 objects of local art, crafts, and musical instruments
Jagannath temple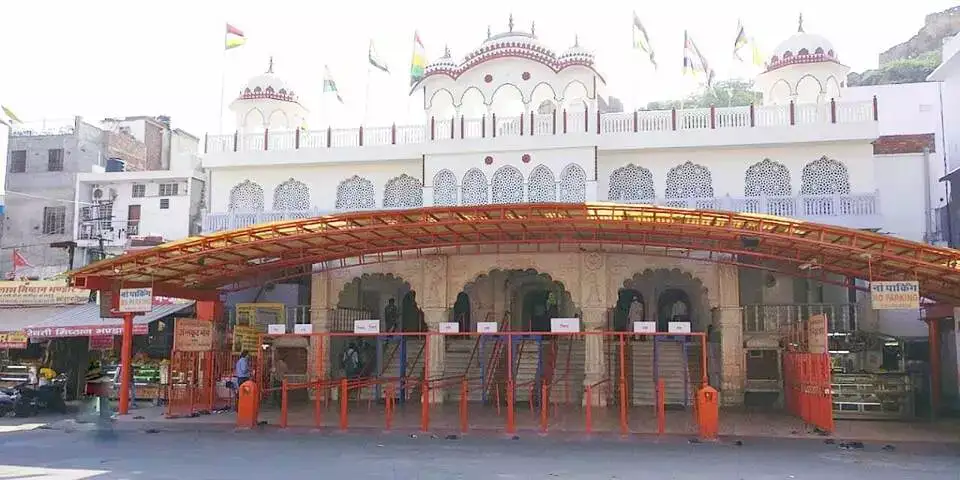 Lord Vishnu is the subject of the Hindu shrine known as the Jagannath Temple. The temple is located many stories above the city's old town.
Its medieval architecture is magnificent, and its walls and pillars are decorated with intriguing floral designs. Lord Jagannath is pulled by a chariot during the temple's yearly Rath Yatra ceremony, which is well-known. In contrast to Puri, the Rath Yatra event follows a range of customs and practices.
Purjan Vihar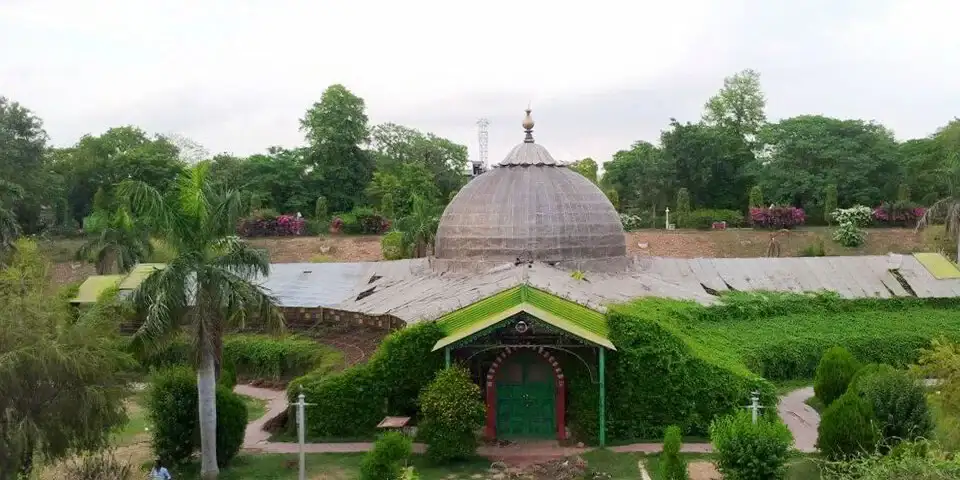 Who doesn't want things for free? And if you are getting to visit the 'Shimla' in Alwar, then what's better than that?
Initially named Company Garden, Purjan Vihar was built by Maharaja Shivdan Singh in the late sixties of the 18th century, probably in 1868.
This garden remains cooler all the time, no matter how hot the day is, and that's why it is called Shimla by the locals. You can take a stroll around Purjan Vihar for free.
Planning to Explore India's rich beauty contact us for best experience.
Tomb of Fateh Jang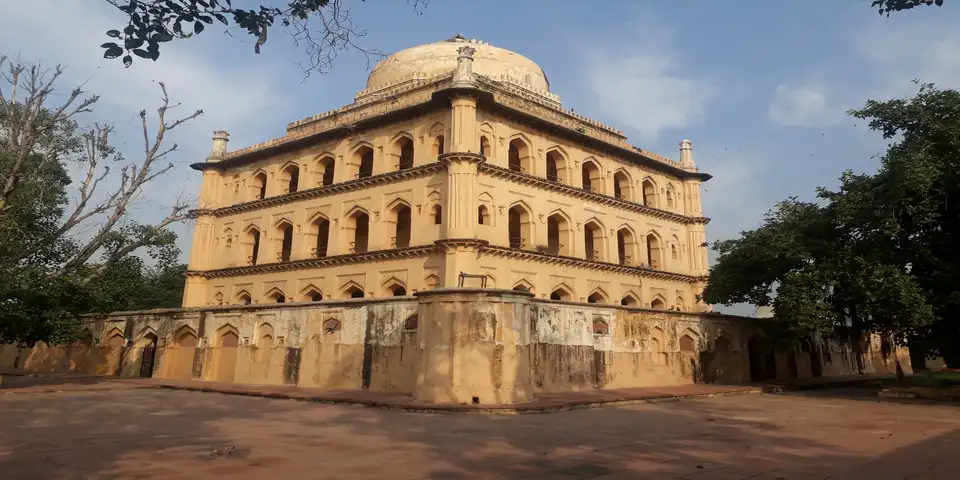 Tomb of Fateh Jang is a five-story mausoleum of a minister of a Mughal emperor, Shah Jahan, and then-governor Fateh Jang. It was built in the 16th century.
The tomb is a blend of Mughal and Rajput architecture. With time, it has lost its charm because of poor maintenance.
If you want to visit this beautiful monument then you will need to go nearby the Alwar Railway Station as it is on the station road.
Moosi Maharani Ki Chhatri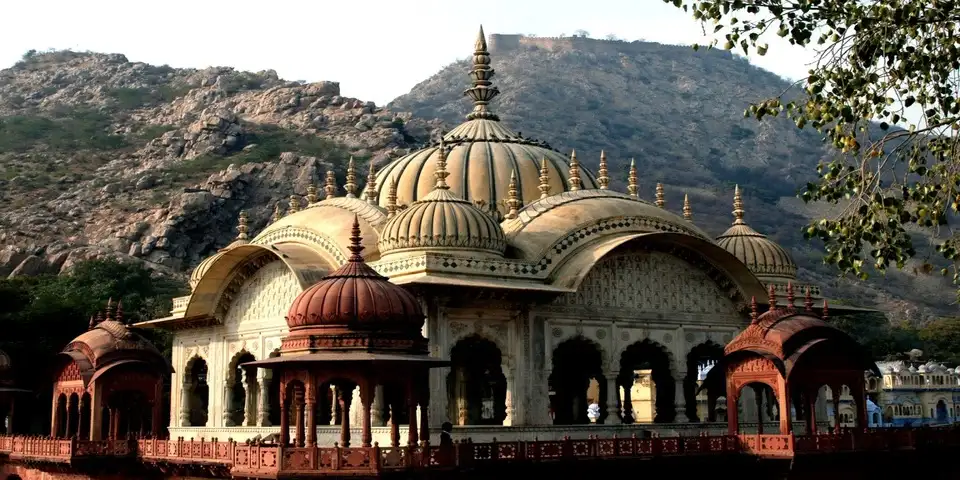 In Indian and Indo-Islamic architecture, a 'Chhatri' is an element that looks like an elevated, dome-shaped pavilion.
Moosi Maharani Ki Chhatri is a magnificent cenotaph of a ruler of Alwar, Maharaja Bakhtawar Singh, and his Queen Rani Moosi made by the same king who built the Siliserh Lake: Maharaja Vinay Singh.
The Chhatri is built of red white marble and red sandstone.
Vijay Mandir Palace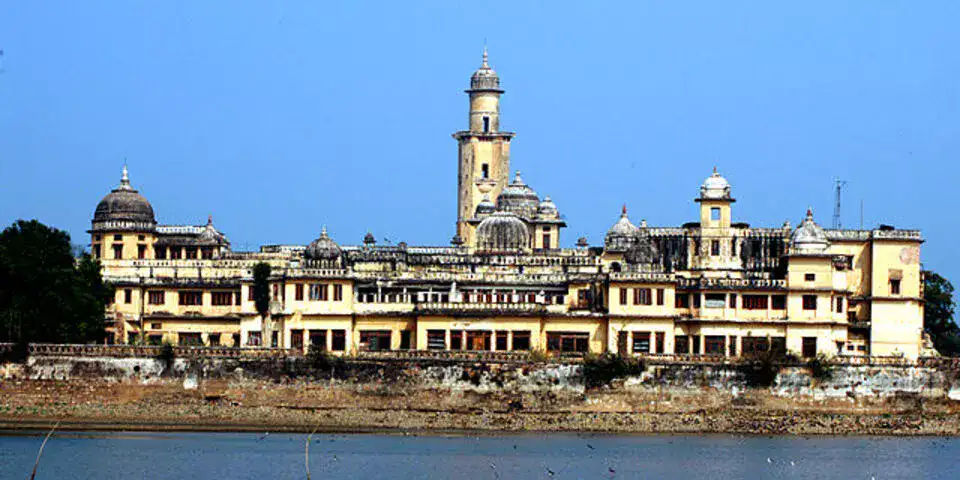 Sitting on the brink of Vijay Sagar Lake, Vijay Mandir Palace is at a distance of 10 km from the center of Alwar.
It was built by Maharaja Jai Singh in 1918. This palace is surrounded by vegetative gardens and has more than a hundred rooms inside.
Locals and devotees also visit Vijay Mandir Palace, because it houses a Sita Ram temple.
Where to Stay in Alwar
When in Alwar, there is no need to panic about the best places to stay. Although you will not find many or any luxurious hotels here, the city is full of beautiful budget and mid-range hotels.
If you are economical with a budget of Rs 1000-2000 then below is the list of budget and some cheap but quality hotels:
The Comfort
Hotel Nirvana Palace
Hotel Green Hillock Alwar
Hotel Golden Bagh
Hotel Highway Inn
Travelers with a budget range of Rs 3000 and more can consider these mid-range hotels:
Lemon Tree Hotel Alwar
Cygnett Lite Alwar
Alwar Motel and Resorts
Red Fox Hotel
Kanwal Resort
What to Eat in Alwar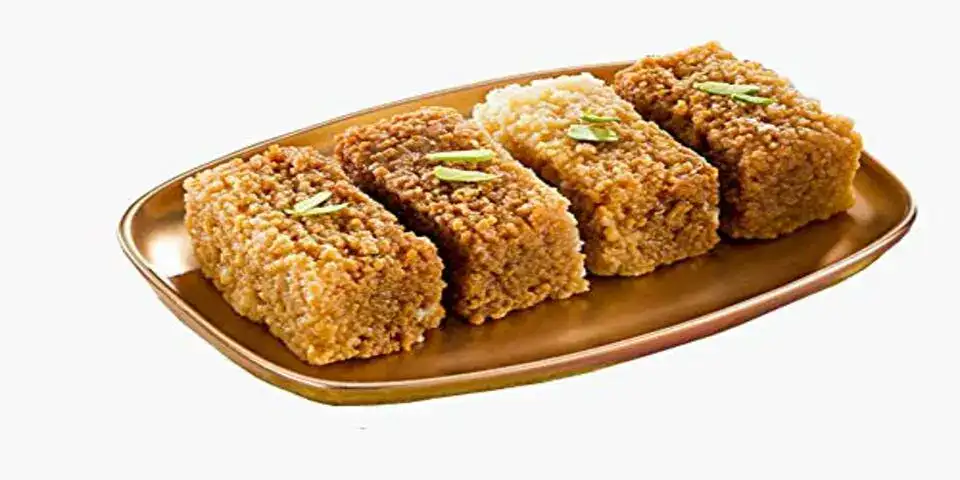 Throughout history and in present also, Alwar has been known for its cattle breeding, and because of this, the city has a sufficient amount of milk production.
And having rich sources of milk, people here make the very best of milk desserts all over Rajasthan, if not India. You can say desserts are Alwar's cuisine.
Milk Cake is a famous snack of Alwar, and locally it is known as 'Kalakand.'
To get the best taste of Kalakand, head to Kalakand Market; you will find hundreds of shops and eateries there selling milk cakes. But the epitome of Kalakand restaurant is 'Baba Thakur Das and Sons.'
Besides milk cakes, other famous desserts of Alwar are Doodh Ladoo, Jhajhariya, Sohan Halwa, Patista, Kaju Barfi, Moti Chur Laddoo, and other Mawa Sweets.
If you are not fond of sweets, then go to a restaurant that offers Mirchi Vada, Gatte KI Sabzi, Chicken Masala, and Kachori.
Bazaza Bazaar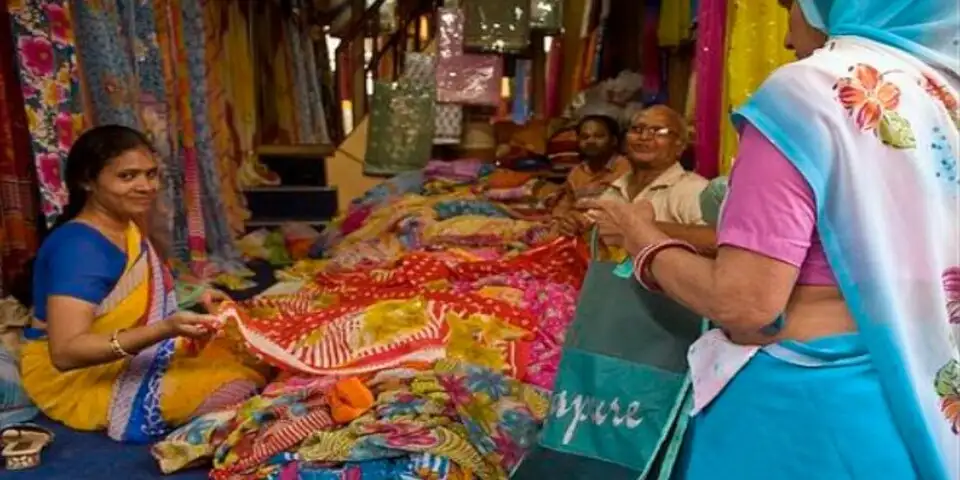 Bazaza or Bajaja Bazar is considered one of the most fascinating and busiest markets in Alwar.
It offers you countless varieties of items including trinkets, embroidered 'jutis,' carpets, and artifacts. But the best buys of this shopping area are the textile works, mostly of silk threads, beads, and Zardosi.
If you are a foodie, the delicious smell from the various restaurants will be waiting for you so that they can enter your nostrils.
Malakhera Bazaar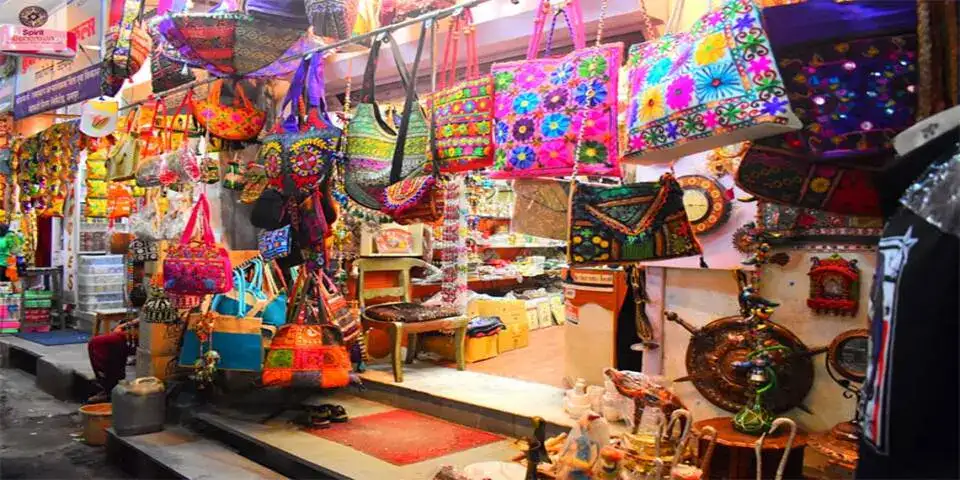 With time, Malakhera Bazaar became the most visited market in Alwar. It is located in Mohalla Ladiya.
You will find a plethora of Rajasthani products here in this market at very affordable prices, and if you still think that the prices are a little higher than they should be then you are free to bargain with the shopkeeper.
Items include handicraft products, pieces of jewelry, clay sculptures, utensils, and artifacts. Like Bazaza Bazaar, this market is also famous for its textile products.
Sarafa Bazaar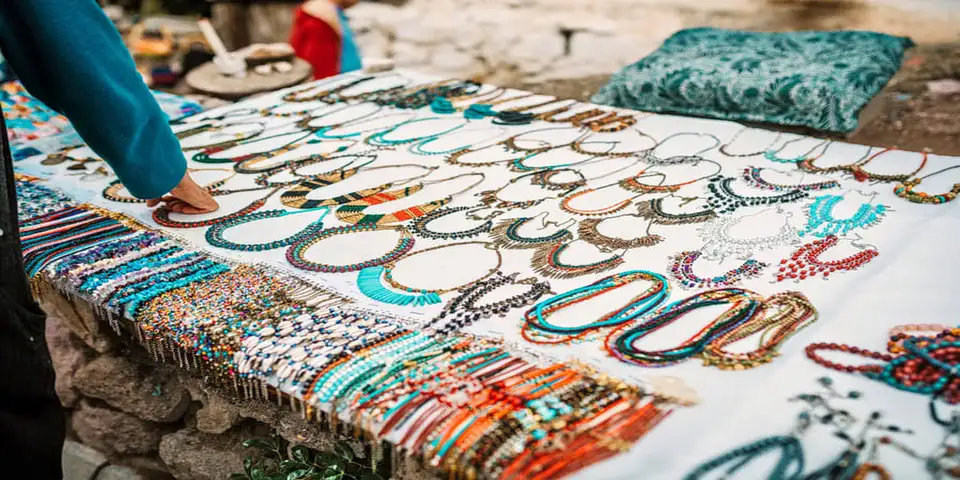 Famous as the jewelry market of Alwar, Sarafa Bazaar is situated on Bajaj Bazar Road near Bajaj Bazar in Munshi Bagh.
Here you will get a hard-to-count range of diamond jewelry, precious stones, and semi-precious stones.
The market opens up at 9 am and closes at 9 pm.
Churi Bazaar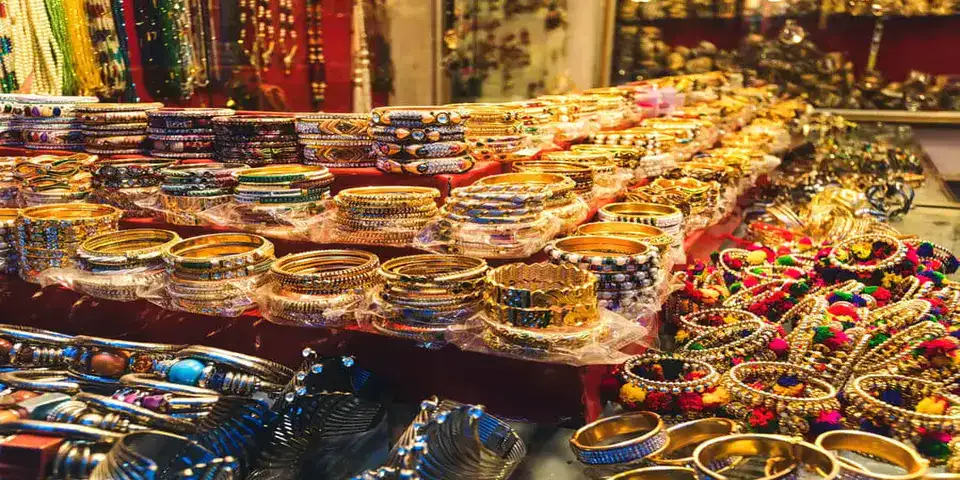 Located 21 km away from the center of Alwar city, Churi Bazaar is famous for its bangles.
In Hindi, the word 'Churi' translates to 'Bangle.'
Churi Bazaar opens and closes at 11 am and 9:30 pm respectively and other than affordable bangles you can buy various things like carpets, jutis, paintings, and Rajasthani-style bags.
Alwar Festival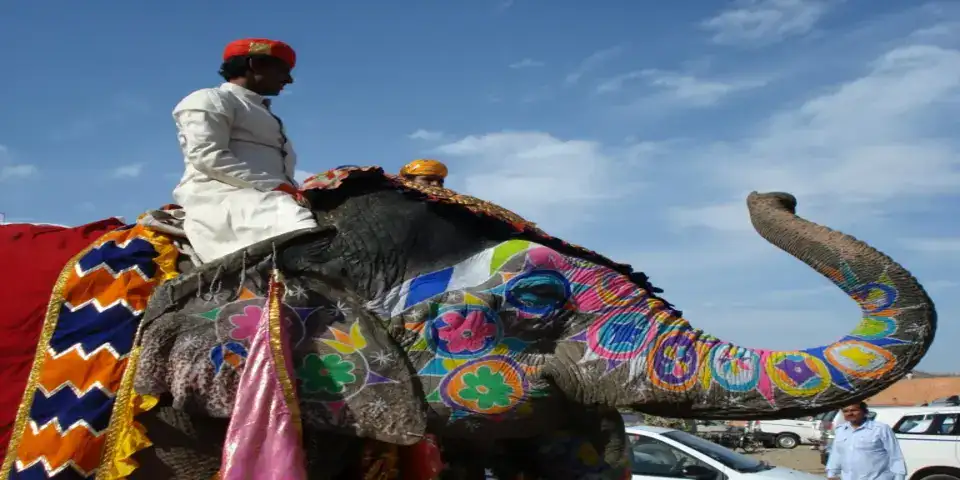 The most popular festival in Alwar city is Alwar Festival organized by the city's administration to promote Alwar's tourism and also the local culture.
The festival lasts for three days and is held between the 13th to 15th of February where you can find events like elephant polo, fancy dress competition, flower show, and sketching competition.
Matsya Festival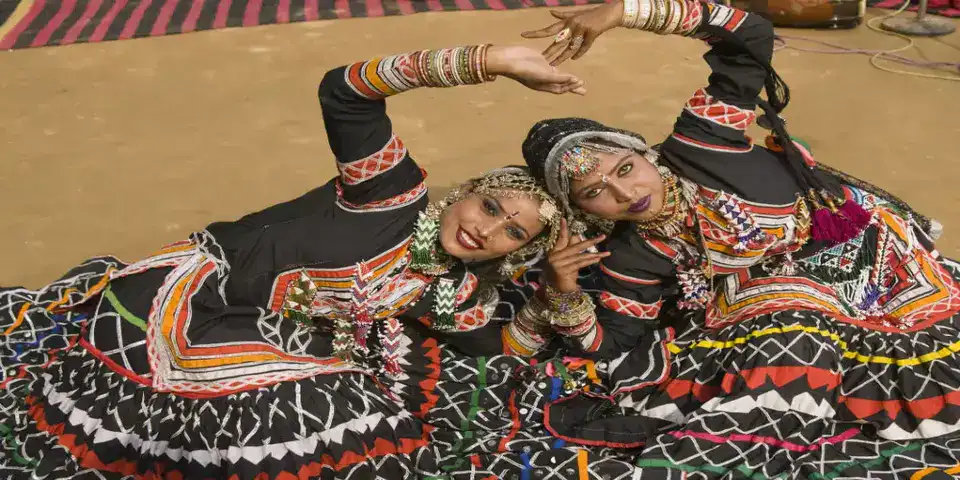 Matsya Festival is held during the winter season probably in late November or early December.
It is a two-day festival that is celebrated by the locals to restore the Rajasthani culture and tradition.
The glorification of prosperity and values and the colorful customs is what you find here during the two days of the Matsya Festival.
Planning for a trip to Rajasthan? Read our Jaipur Travel Guide