Along with its lengthy history, contributions to the world of fashion, and tangle of vibrant blue bungalows, Jodhpur is well-known both among tourists and residents for its delectable street food.
The excessive amount of ghee that is served with almost every meal and snack is one item that stands out. The one city you must visit if you're a foodie is Jodhpur.
It offers you a combination of scrumptious sweets and spicy tasty street food. Indulge in these delicious Marwari treats while exploring the city's many attractions if you go.
A Dive into the Jodhpur Street Food Delights
To ensure an unforgettable visit to India, contemplate embarking on a local Jodhpur guided tour to savor the finest street food, enriching your journey with lasting memories.
But first, let's go on a virtual tour of Jodhpur where you will get to know the best street food in Jodhpur and some secret ingredients that make those the famous food of Jodhpur city.
Are you ready? Let's hop on the list of the famous street foods in Jodhpur.
List of the Best Street Food in Jodhpur
1. Dal Bati Churma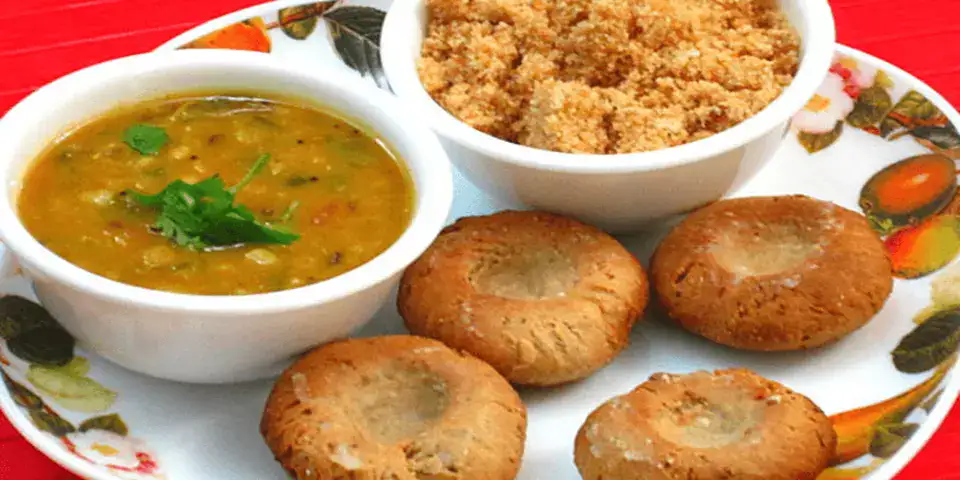 The popular Rajasthani dish Dal Bati Churma is usually always available in Jodhpur. Spice-infused yellow lentils are cooked in ghee.
This meal offers slices of fluffy bread that have been gently baked in a regular oven or over-fuel or dung cakes.
Even though it is a traditional dinner, the best street food in Jodhpur may be obtained from any roadside seller. 
Cost: Rs 120 per plate
Address: Rajasthani Dhaba, Sardarpura Main Road, Jodhpur
Main Ingredient: Toor dal (pigeon peas)
Read: Culinary Diversity of India
2. Kadhi Kachori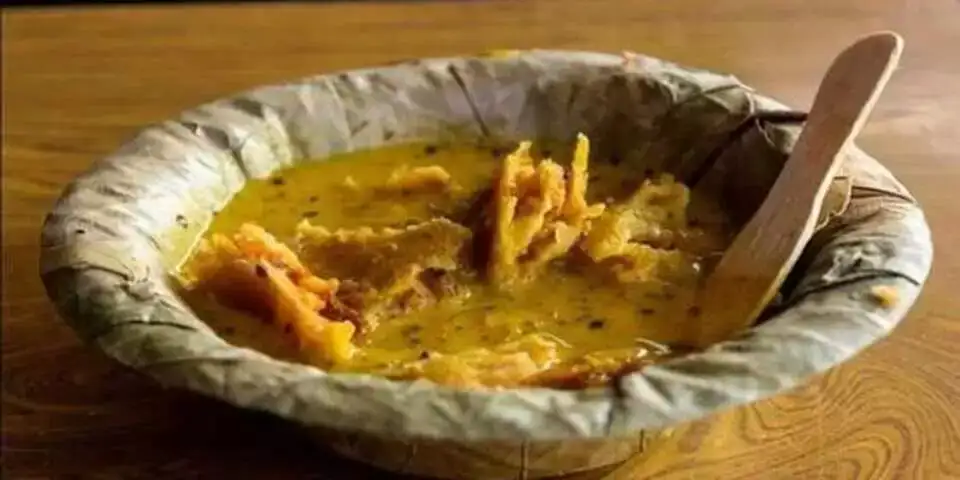 In India, kachori is a well-liked street snack. They are circular, fluffy cakes that are seasoned with masala and other ingredients.
There are several different kachoris in Jodhpur. The Kadhi Kachori is made by combining the Jodhpuri kachori and Kadhi in a certain method.
For their flavor and freshness, the Pyaaz and Kadhi kachori are widely known in this area. Red and green chutneys are usually served with them
Another unique kachori variation that is exclusively available locally is the Mawa kachori.
This Kachori is served with chai and contains Koya, Mawa, and dried fruits (sugar syrup). Given its richness and weight, it could be difficult for one person to consume it all at once.
Cost: Rs 25 per piece
Address: Shri Mishrilal Hotel, Sardar Market, Jodhpur
Main Ingredient: Besan (gram flour)
3. Dahi Chaat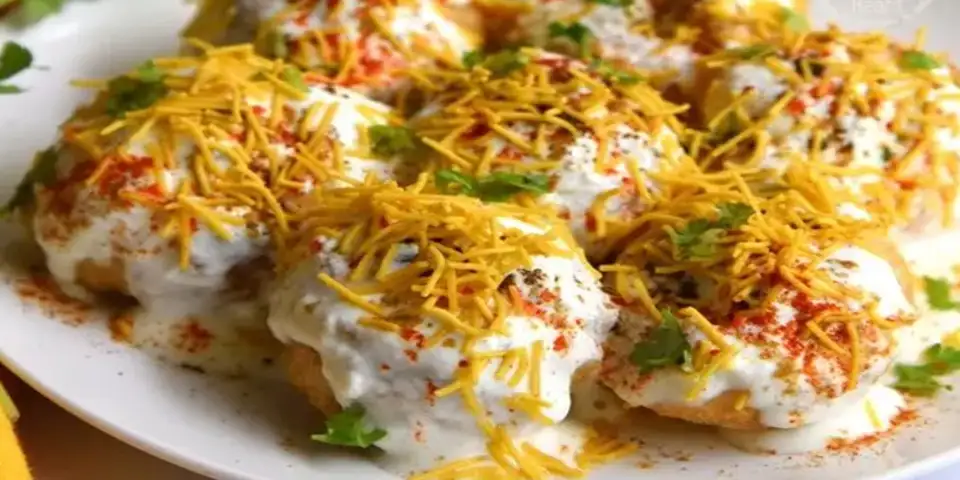 The crunchy, fried bread is topped with boiling potatoes and peas. Yogurt, chaat masala, chutney, diced onion, and coriander are a few of the ingredients.
In Jodhpur famous food, this salty snack is well-known. This dish comes in a variety of forms, such as Dahi Papdi Chaat and Dahi Puri Chaat.
We wholeheartedly recommend this famous Jodhpur street food to everyone who appreciates trying new things since it is a wonderful delight.
Cost: Rs 40 per serving
Address: Choudhary's Street Food Stall, Near Clock Tower, Jodhpur
Main Ingredient: Curd (yogurt)
Read: Best Things to Do in Jaipur
4. Paani Puri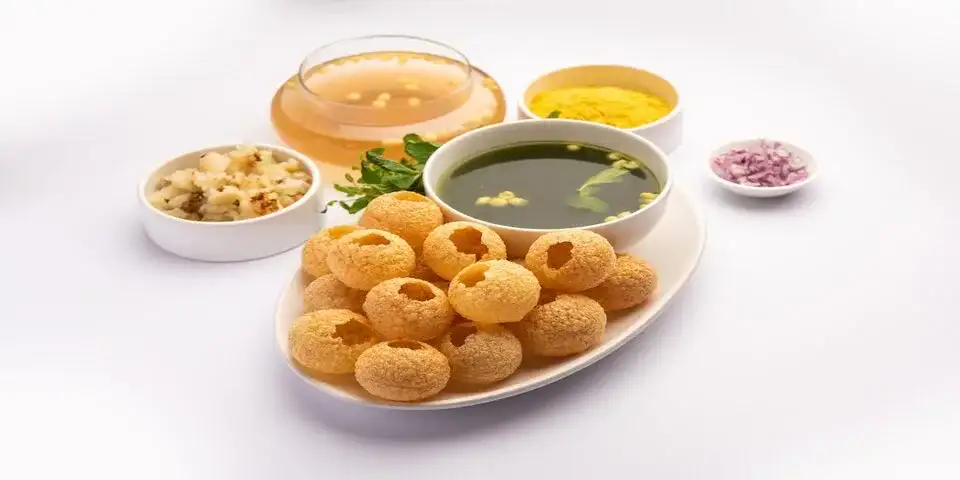 Fritters that are round and crispy with delectable potato, chickpea, or grain stuffing within. Then Pani, which can be water flavored with dried mango, tamarind, or mint leaf, is added.
It has a tinge of sweetness and is sour, sour, peppery, and acidic. One way to celebrate your taste buds is with these adorable miniature patacas.
Cost: Rs 20 for a plate of six puris
Address: Chandni Chowk Chaat Bazaar, Sardarpura Main Road, Jodhpur
Main Ingredient: Semolina (for the puris) and tamarind water
Take Agra food Tour with expert guide.
5. Malai Ghevar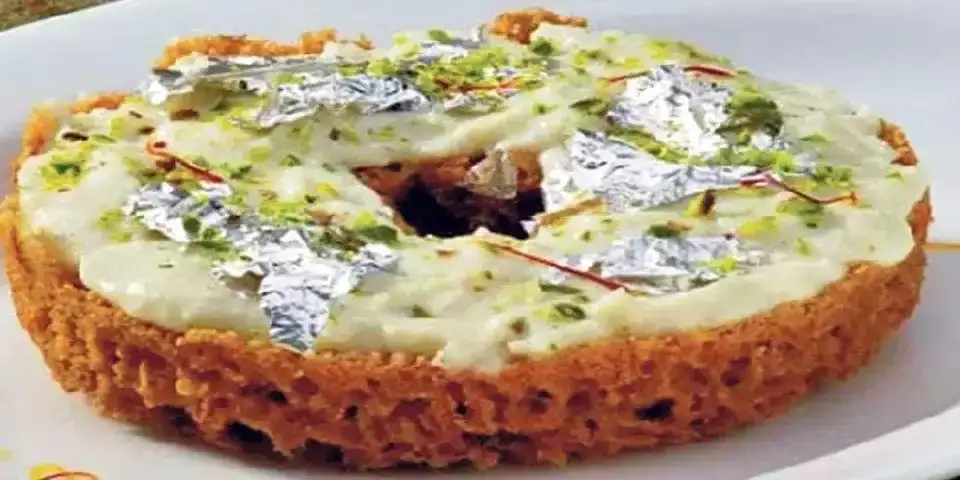 The wonderful doughnut-shaped cake known as ghevar, which is consumed with sugar syrup, or chasni, is made with all-purpose flour.
In Jodhpur, which also produces plain ghevar, mawa ghevar, and other kinds, the malai ghevar is the most popular variety.
Despite being primarily prepared for the Teej festival, this Rajasthani specialty is available year-round in select places.
After satisfying your sweet craving, you'll soon need more. Eat this well-known famous street food when you are in Jodhpur.
Cost: Rs 80 per piece
Address: Surya Sweets, Station Road, Jodhpur
Main Ingredient: Flour and cream
6. Makhaniya Lassi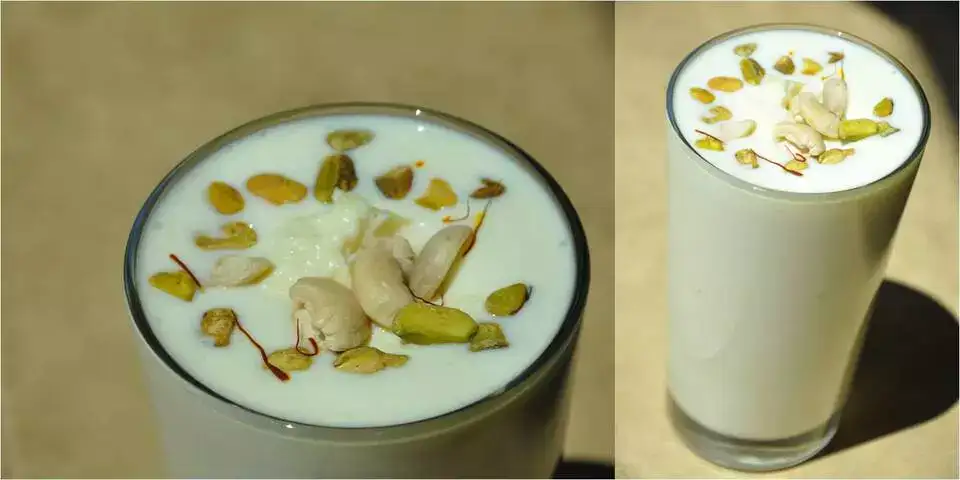 The Makhaniya Lassi, one of the numerous culinary treasures this city has to offer, is one of the greatest street foods in Jodhpur.
Saffron, cardamom, and rose water are among the flavors that have been added to this rich, creamy buttermilk mixture.
A big dollop of hanging curd and yogurt cream is added on top. After walking through the scorching, dusty streets of Jodhpur, you may cool yourself with this thick, delicious beverage.
This lassi must be ingested with a spoon since it is too thick to drink.
Have a Jaipur walking tour with locals to explore the rich beauty. 
Cost: Rs 40 per glass
Address: Mishrilal's, Sardar Market, Jodhpur
Main Ingredient: Yogurt
Take Jaipur travel Guide 
7. Matka Kulfi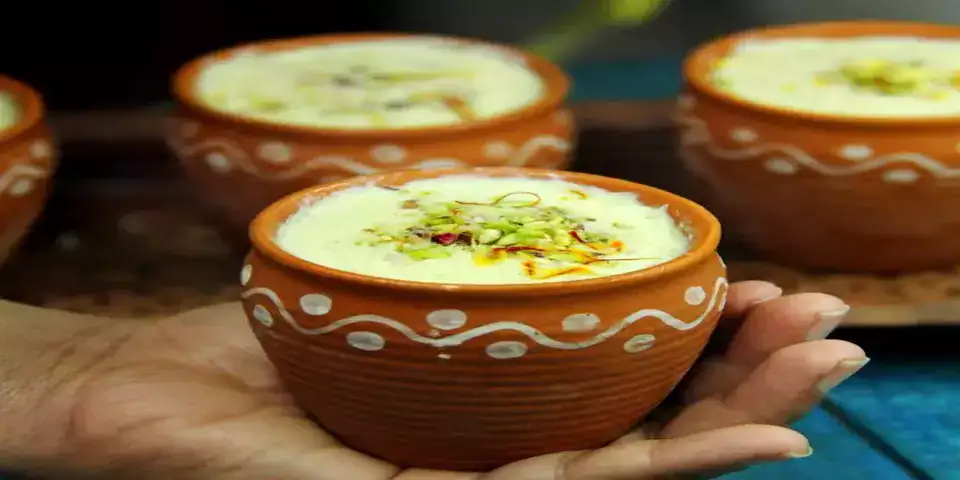 Milk that has been flavor-infused and sweetened is gently boiled and evaporated to create this frozen delight.
The semi-condensed mixture is then frozen in matkas and stored in salt-infused ice. Matka kulfis are the name given to these kulfis.
Here, Matka kulfi is frequently available from ice cream vendors. In Jodhpur, you must savor this famed street food to the utmost.
Cost: Rs 30 per kulfi
Address: Kailash Matka Kulfi Corner, Sardar Market, Jodhpur
Main Ingredient: Milk and condensed milk
8. Samosa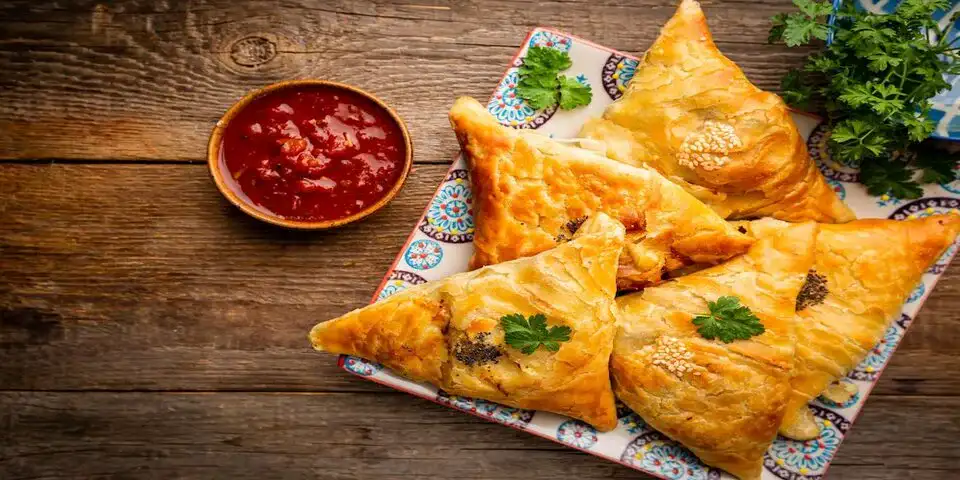 With every bite of samosas, one of the best street food in Jodhpur, you will fall in love. One samosa may serve as a complete meal on its own.
The filling consists of potatoes, paneer, cashew nuts, and raisins. Since the stuffing blends sweet, spicy, and sour flavors, you'll want more of it.
Cost: Rs 15 per piece
Address: Sharma's Snacks, Near Clock Tower, Jodhpur
Main Ingredient: Flour pastry filled with spiced potatoes and peas
9. Malai Roti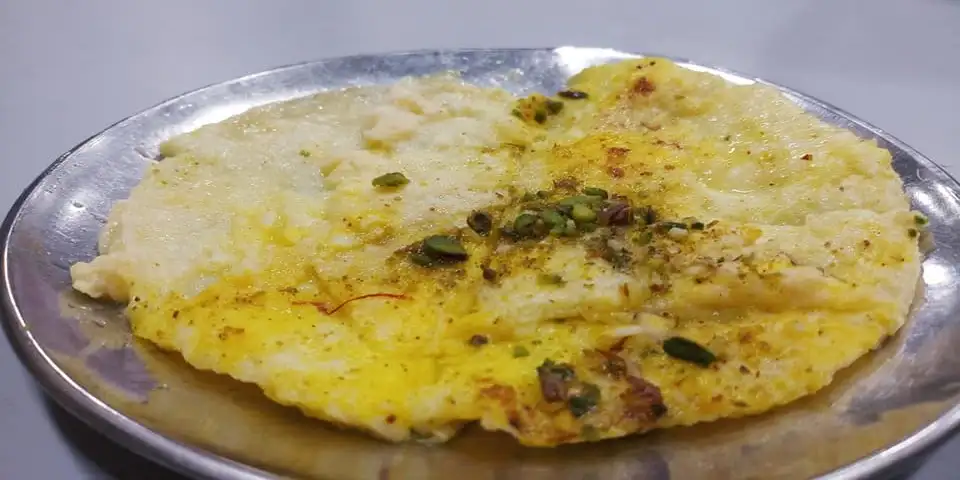 Condensed milk and cream are used to make the dessert malai roti. Almonds and pistachios are used to decorate this delicacy, which is shaped like a roti.
This milk-based dish is given a distinctive flavor by the addition of cardamom, mace, nutmeg, and saffron.
The greatest street food in Jodhpur is this rich, delectable delight, which you just must try.
10. Mirchi Bada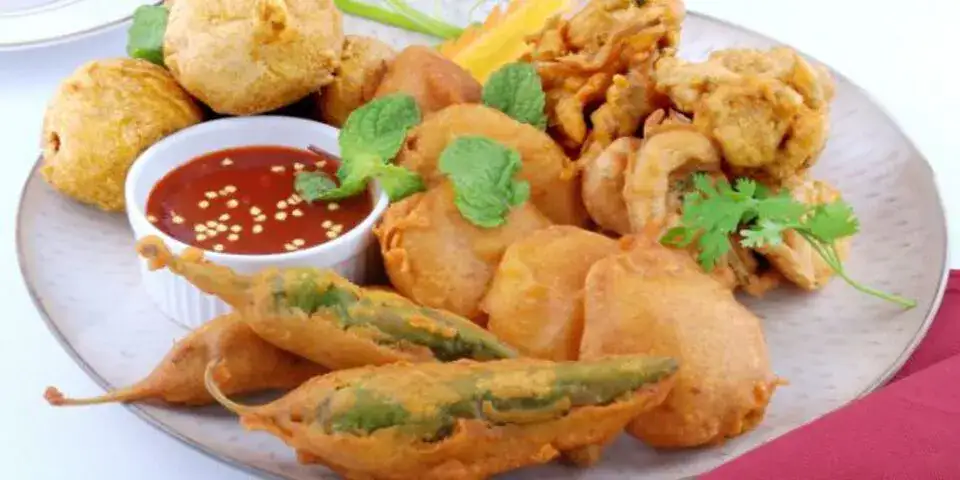 A delectable potato or cauliflower filling is placed inside a hot pepper known as a Mirchi bada, which is then deep-fried till golden and crispy.
The customary sides for Mirchi bada are green chutney or tomato sauce. Every gathering in Jodhpur offers this hot, salty food, especially in the winter.
They typically taste their finest when coupled with a warm cup of chai. If you're craving some real street cuisine, Clock Tower Road is known to be one of the greatest spots to dine in Jodhpur.
Read: Jaipur Famous Attractions
11. Gulab Halwa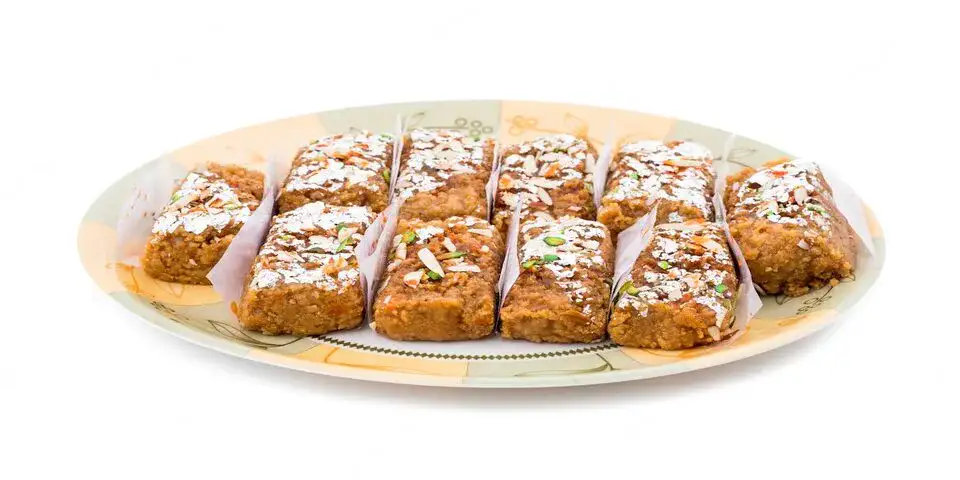 Gulab halwa, one of the best street food in Jodhpur, is made with pure milk and a generous number of pistachios and is one of the city's most well-known sweets.
Besides having a delectable appearance, the halwa is also quite nutritious. You can't help but desire more once you start eating it.
Cost: Rs 60 per serving
Address: Gulab Sweets & Snacks, Residency Road, Jodhpur
Main Ingredient: Semolina (Suji), ghee, sugar, and rose essence