The second-largest city in Rajasthan is Jodhpur. one of India's most well-known tourist sites. This sandy desert community has grown, with its small streets, slopey landscape, Havelis, and sea blue homes. There is currently a wall separating the old and modern parts of Jodhpur. This blue city has a personality because of its rich past.
If you're a gourmet, Jodhpur is the one city you must visit since it provides you with a combination of spiciness from its street food tour and sweetness from its desserts.
Therefore, anytime you visit this location, be sure to indulge in a snack of these delectable Marwari sweets while seeing the city's numerous attractions.
The Top 12 famous Street foods in Jodhpur are listed here for your enjoyment.
1. Dal Bati Churma
The popular Rajasthani food Dal Bati Churma is almost always available in Jodhpur. Yellow lentils that have been spice-infused are cooked in ghee and then served with more ghee. This dish is served with tiny pieces of flaky bread that have been patiently toasted in a conventional oven over fuel or dung cakes. The renowned Jodhpur street food is a traditional meal, although you can find it at any roadside stall.
2. Kadhi Kachhori/Pyaaz kachori
In India, kachori is a widely consumed street snack. They are circular, fluffy fritters that have masala and other ingredients within them. Kachoris come in a variety of flavors Jodhpur. The Jodhpuri Kachori and Kadhi are combined in a certain way to create the Kadhi Kachori. Here, the Pyaaz and Kadhi kachori are renowned for their flavor and crispness
3. Mirchi Bada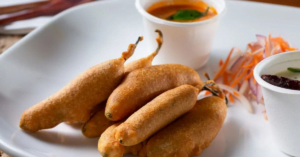 An Indian chili known as a mirchi bada is stuffed with a tasty potato or cauliflower filling, dipped in flour batter, and then deep-fried till golden and crispy. Green chutney or tomato sauce are the typical sides with mirchi bada. This hot, salty snack is served at every gathering in Jodhpur, especially during the winter. Usually, when served with a steaming cup of chai, they taste best.
4. Malai Roti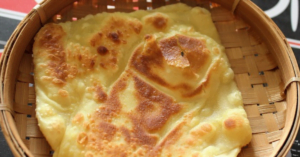 Condensed milk and cream are used to make the dessert, malai roti. Almonds and pistachios are used to decorate this dish, which has a roti-like appearance. This milk-based delicacy has a distinctive flavor thanks to the cardamom, mace, nutmeg, and saffron added. The best street food in Jodhpur is this thick and flavorful delicacy, which is a must-have.
5. Maawa Kachori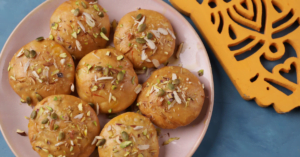 The people of Jodhpur enjoy experimenting by transforming savory foods into desserts and vice versa. The mawa kachori, a sweet variation of the traditional kachori, normally packed with lentils or potatoes, is another illustration of their creative culinary abilities. Almonds, pistachios, and cardamom powder are cut up and placed within the mawa kachori. The kachori is then heated up and dipped in sugar syrup.
6. Malai ghevar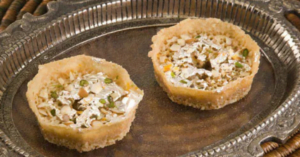 There are typically limitless portions of ghevar served during Rajasthani festivals. You don't need to wait for a party to eat this delicious dessert. Ghevar's exterior layer is crunchy, porous, and resembles a honeycomb, making it ideal for storing delectable toppings.
7. Sev Tamatar
A well-known sweet-and-sour curry from Rajasthan, Sev Tamatar is also a delectable street snack in Jodhpur. Tomato, onion, sev, and a few Indian spices and masala are used in its preparation. A considerable amount of besan sev, onion, and coriander are used as garnishes on the tangy tomato curry.
8. Shahi Samosa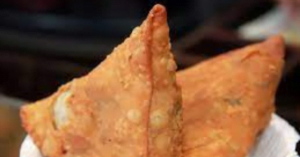 With every mouthful of Jodhpur's delicious street food, the Shahi Samosa is what you will fall in love with. You can eat the Shahi samosa by yourself as a complete supper. The filling consists of potatoes, paneer, cashew nuts, and raisins. Because it combines sweet, spicy, and sour components, you'll want more filling.
9. Pani Patasa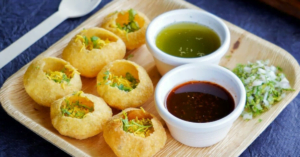 In Rajasthan, Pani Puri is also known as Pani Patasa. Crispy round fritters with a hollow interior and a flavorful potato, chickpea filling. Then, Pani, which is dry mango, tamarind, or water with mint leaf flavor, is poured into it. It has a bit of sweetness and is acidic, hot, and sour. One way to give your taste buds a party is with these adorable miniature patasas. Unquestionably one of Jodhpur's must-eat street foods.
10. Dahi Chaat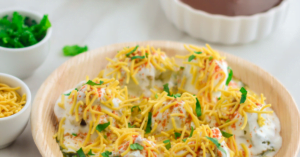 Boiling peas and potatoes are placed on top of the crisp, fried bread. Among the ingredients are yogurt, chaat masala, chutney, chopped onion, and coriander. This salty snack is well-known in Jodhpur. There are numerous variations of this snack, including Dahi Papdi Chaat and Dahi Puri Chaat. We heartily recommend this Jodhpur street cuisine to everyone who enjoys trying out new dishes because it is an absolute treat.
11. Gulab Halwa
One of Jodhpur's best-known specialties is gulab halwa, a dessert made with pure milk and generous amounts of pistachios. The halwa is both aesthetically pleasing and incredibly nutrient-dense. Once you've tried it, you can't help but keep eating more.
12. Makhaniya Lassi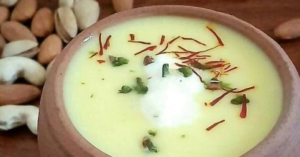 A delicious yogurt-based beverage called makhaniya lassi is well-liked in Jodhpur. The components include butter, almonds, cream, cardamom, saffron, and various herbs, spices, and fruits. You can purchase it on any Jodhpur Street corner once you reach the age of thirty and have finished exploring the city. It is a well-known beverage that delights the senses and palate thanks to the combination of yogurt, spices, butter, etc. It is a Jodhpur street meal that you must try.
Conclusion
By exploring the narrow paths of this blue city, you can find the famous food of Jodhpur. You may Savor the spiciness and flavor of Indian cuisine as well. You may visit a market and sample some of the delicious foods that will make you want more. Your trip will be unforgettable if you try the top 12 treats listed in the piece above.