Delhi is "dilwalon ki sahar," as has been repeatedly demonstrated. Delhi is a true mash-up of fun and frolic that appeals to people of all kinds, offering historical wonders, cultural centers, amusement parks, museums, markets, and street food. Delhi will never let you down, regardless of your age, inclinations, or tastes. Let's list the most fascinating things to do in New Delhi that will please everyone so you can get a glimpse of what this incredible capital city has to offer.
Looking for some really enjoyable experiences in the nation's capital, Delhi, that you'll never forget? The activities on this list of the top things to do and see in Delhi include thrilling and enjoyable activities as well as heritage, historical, and cultural tours.
Best 26 Things To Do and See In Delhi
1. Lotus Temple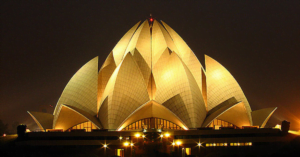 The Lotus Temple is a Bahá's house of devotion that was built in the shape of a lotus and is available to people of all groups and faiths. It is among the best locations for finding inner tranquility, comfort, and mental and spiritual renewal. One of the best things to see in Delhi if you're exhausted and want some peace and quiet is to spend some time at Lotus Temple.
2. India Gate
One of the best things to do in New Delhi is undoubtedly a stroll around India Gate, which serves as a symbol of the city. This enormous building undoubtedly makes one glad to be Indian. A leisurely stroll in the nearby garden is rejuvenating and relaxing, especially after the sun has set. To make the evening enjoyable, one can also unwind on the grass while snacking on chips and ice cream.
Take Delhi Travel Guide for memorable trip.
3. Red Fort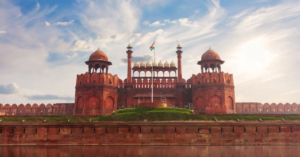 This incredible chance is also provided to Delhi residents and visitors at Delhi's historic Red Fort. One of the best things to do in Delhi for children, teenagers, and adults is to watch the Light and Sound Show, which uses imaginative techniques and narrative to exhibit the history and culture of this city. Before settling up for the evening performance, you may also spend the afternoon at the adjacent zoo and Old Fort.
4. Akshardham 
Akshardham is one of Delhi's best buildings and the pinnacle of magnificent design. It differs greatly from traditional temples. In addition to serving as a place of worship, this sanctuary also serves to educate guests about the life of Swaminarayan, to whom the temple is dedicated, using engaging methods including movies and hands-on activities. One of the most thrilling things to see in Delhi is the vibrant light and sound show at night.
5. Tussauds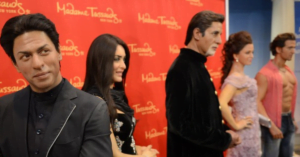 Children and teenagers adore the chance to take a ton of pictures with celebrities and love to take selfies with them. In addition to being a museum, Madame Tussauds in Noida is a location where you can fulfill your aspirations of meeting your heroes. Visiting the Madame Tussauds legacy that has been left in Delhi is one of the exciting things to do in New Delhi. Visitors are always enthralled by Madame Tussauds, which is furnished with beautifully crafted wax statues and figurines.
6. Chandni Chowk Market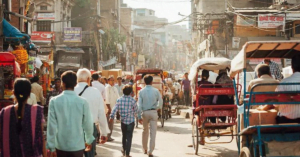 Chandni Chowk is one of Delhi's most colorful, ancient shopping markets and a complete assault on the senses. It is the exact essence of controlled chaos. A maze of winding lanes and bustling bazaars lie ahead, each selling its own niche goods, including second-hand books, instruments, wedding dresses, spices, electronics, fabrics, hanging lights, dried fruits, and quick snacks, to name just a few.
Read: Top 17 Best Indian Foods
7. Gurudwara Bangla Sahib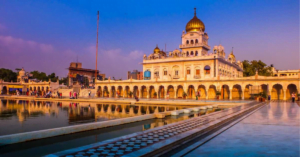 One of the most significant Sikh places of worship in the Indian capital is Bangla Sahib. When the 6-year-old guru Harkrishan Dev remained at the location, the white marble gurudwara (Sikh place of worship) with its golden domes and the sizable sacred pond was established in the middle of the 17th century.
8. Jantar Mantar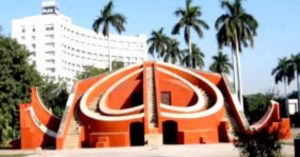 In a tranquil parkland area close to the heart of New Delhi, the Jantar Mantar complex of astronomical equipment dates back to the 18th century. Maharaja Jai Singh of Jaipur provided the instructions for its construction. The 13 instruments, however appear more like sculptures to modern eyes and represent the most recent scientific understanding.
9. Museum of Illusions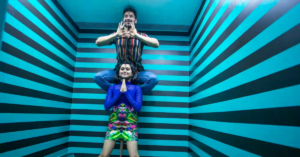 The Museum of Illusions is a must-visit for anyone who likes all things eccentric, and it's guaranteed to make the internet go crazy with some incredible optical illusion photographs that will have your audience scratching their brains. Along with more conventional trick-eye paintings, there are illusions using light and sound to enjoy as well.
10. Lajpat Nagar
The area is a shoppers' paradise, lined with markets selling everything from second-hand books, vintage finds, and quirky trinkets to traditional Indian clothes and fabrics. The side streets are also home to a slew of street food vendors serving up some of the best meals in town, and henna tattoo artists are prepared to leave you with a medium-lasting mark.
11. Adventure Island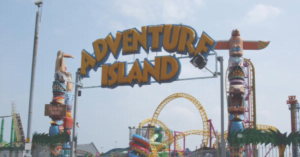 A sizzling attraction for wandering families is Adventure Island in Delhi's Rohini sub-city is an amusement park with a twist. Containing a selection of adrenaline-driving rides and water-soaked attractions, the park is the perfect place to let loose, whether you're a kid or just a kid at heart. The area's selections assure a day out here is well spent because they are close by to the peaceful Japanese Park, the SkyJumper Trampoline Park, and the Art Museum.
12. Sarojini Nagar Market
Sarojini Nagar Market is a genuine heaven for bargain hunters and souvenir buyers eager to take in the lively market atmosphere for which Delhi is so well-known, thanks to its cheap-as-chips prices and unending selection of businesses. You can get almost everything here, and all for a fraction of the cost you would spend elsewhere in the city, from clothing and accessories to handcrafted shoes and vibrant home décor.
Read: Cheap Bars in Delhi 
13. Nizamuddin Dargah
Sufi followers from all over the world come to Nizamuddin Dargah, the final resting place of one of the most well-known Sufi saints in history; Nizamuddin Auliya. The Nizamuddin Dargah is situated in New Delhi's Nizamuddin West district, next to Humayun's Tomb, and surrounded by a thriving market. Arrive there right before dusk. If you're a foreigner, be ready to navigate crowded streets, and deal with touts, and beggars.
Take a Delhi cooking class to get spicier
Any vacation to the wonderful city of Delhi wouldn't be complete without taking a cooking class tour because of the rich spices (of stunning colors), strong flavors, and hearty cuisine that are all part of the Indian culinary reputation. In addition to learning how to prepare some of India's most well-known meals, you'll also get a behind-the-scenes tour of the kitchen as part of the program. You will be able to settle back and savor a 5-course, home-cooked Indian feast!
14. Mystery Rooms
Want to add a spooky adventure to your planned weekend? Hang out with friends so that everyone may work together to uncover a mystery. The goal of Mystery Rooms in Delhi is to test your problem-solving skills through games and scenarios that you must complete in under an hour. The Connaught Place-based Mystery Rooms are accessible to people of all ages and offer a variety of scenarios with varying degrees of difficulty.
15. Snow Mastiii
Snow Mastiii in the Grand Venice Mall is a fun place to go with your friends and family if you're searching for a snow-filled adventure to get out of the heat or simply want to see a new part of Delhi. You may engage in everything from snowball fights to skiing to excursions involving zip lines and flying foxes at the only snow park in North India.
16. HO HO Bus Tour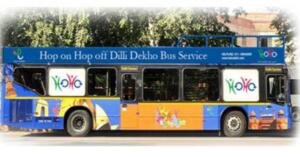 The most popular activity in the capital city of Delhi is Dilli Darshan. Nothing could be easier or smoother if done in a HO HO Bus. With this hop-on, hop-off bus, you can visit the city's notable attractions. You are free to exit the bus wherever you like, explore the area, and then board the following HO HO Bus to travel to the next location. One of the best things to do in Delhi for sightseeing is to ride the HO HO Bus around the city if you don't know much about it and don't have a car.
17. F9-Go-Karting
F-9 has been recognized as the best location to go karting, one of the most daring things to do in Delhi NCR. In fact, Go-Karting has quickly become one of Delhi's most popular adventure sports, demonstrating how much the city's residents enjoy action-packed pursuits. People can experience more than just the kind of thrill and excitement they'll remember with F-9.
Read: Chandni Chowk Food Walk: A Gastronomic Journey in Old Delhi
18. Cha Bar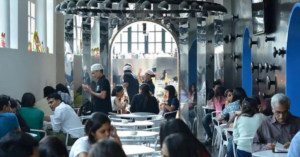 Visits to book cafes, where you may lose yourself in a sea of excellent books while indulging in delectable snacks, cakes, and chai, are among the top things to do in Delhi. And where better to do that than at the Cha Bar, which is one of the nicest cafes in Central Park and is located right inside the Oxford Bookstore. The Cha Bar serves over 100 different kinds of tea. It is a book lover's paradise in Delhi and is even more accessible because of its prime placement in Connaught Place.
19. Hauz Khas Village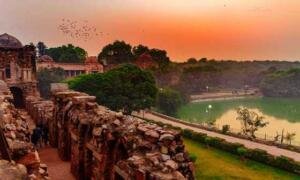 Imagine enjoying a meal in one of Delhi's best cafés or restaurants while admiring a picturesque lake, a park filled with deer and peacocks, and a historic fort. Doesn't this sound too wonderful to be true? The alleys of Hauz Khas are studded with bookstores, posh art galleries, opulent boutiques, and inexpensive nightclubs to serve Delhi's young population, in addition to posh cafés like Social Offline, Kunzum, and TLR.
20. Majnu Ka Tila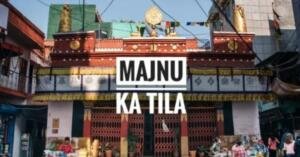 You should immediately go to Majnu ka Tila if you are in the mood for some real momo, soup, and thukpa. This location is well-liked by students and young people who come here in droves to devour the finest Tibetan cuisine. It is home to numerous tiny Tibetan shops managed by native Tibetan families.
 21. National Rail Museum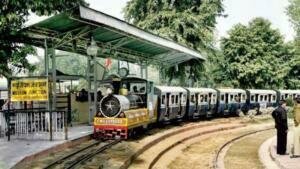 While touring the National Rail Museum and learning about the history, tradition, and glory of Indian railways seems interesting, riding a toy train there is undoubtedly one of the most fun things to do in Delhi for kids. As the train passes through the entire facility, it is possible to see abandoned engines, buggies, machine parts, dispersed signals, and rails. It's a fantastic location for taking photos as well!
22. Lodhi Garden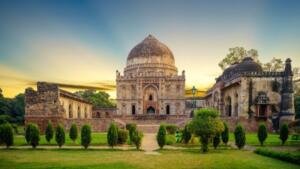 A day's picnic in Lodhi Garden is one of the most popular winter activities in Delhi. Pack some snacks, some outdoor games, novels, mats, and pillows, and spend the day lounging around in the great outdoors while you eat, talk, play, or just rest. It really makes everyone feel happy!
23. Nehru Planetarium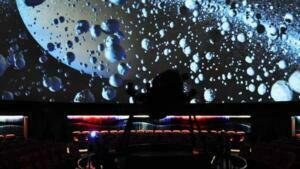 Visiting the Nehru Planetarium is one of the best kid-friendly activities to do in Delhi. The Nehru Planetarium, which is housed on the same grounds as Teen Murti Bhavan, offers educational and entertaining shows for children and young people about the solar system, galaxy, universe, and the activities of many planets and other celestial bodies.
24. Humayun's Tomb
In 1575, Haji Begum, Humayun's first wife, ordered the building of this magnificent mausoleum. The tomb's construction is magnificent, and the garden has been well tended to. Along with the tomb of the Mughal Emperor Humayun, this location also contains the graves of Khan Niyazi, Alamgir, and Dara Shikhoh. Without visiting Humayun's Tomb, which is now a UNESCO World Heritage Site, the top things to do in Delhi are not complete.
Take Delhi Monuments Tour with our Local Guide to explore the India's beauty.
25. Dilli Haat
A food court and craft market are located in Dilli Haat. This area is bursting with local handicrafts, making it look vivid and colorful. It also attracts tourists all year. The Dilli Haat is a veritable shopping paradise, offering everything from clothing to jewelry to home décor. Furthermore, Dilli Haat is home to some incredible food vendors from several Indian states that provide mouthwatering, authentic fare.
26. National Crafts Museum and Hastkala Academy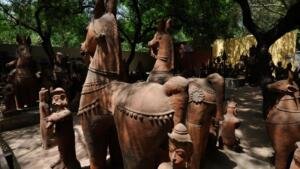 Enter a world of genuine Indian crafts, admire expert craftsmanship, and discover the interesting histories behind some of the most renowned handlooms in the nation. The amazing collection of over 33,000 artifacts is housed in the museum, which is situated across from the imposing Purana Qila. The collection is arranged into five galleries and three courtyards according to the type of craft. 
Conclusion
With family and friends, travel to Delhi to enjoy an outstanding experience. Pack your bags, refer to our guide, and get set to explore the top things to do and see in Delhi to make lifelong memories. In conclusion, visiting Delhi is a once-in-a-lifetime opportunity that will leave you with priceless memories and a greater understanding of India's rich cultural legacy. So prepare to start on an amazing tour through Delhi's mesmerizing streets by packing your bags.